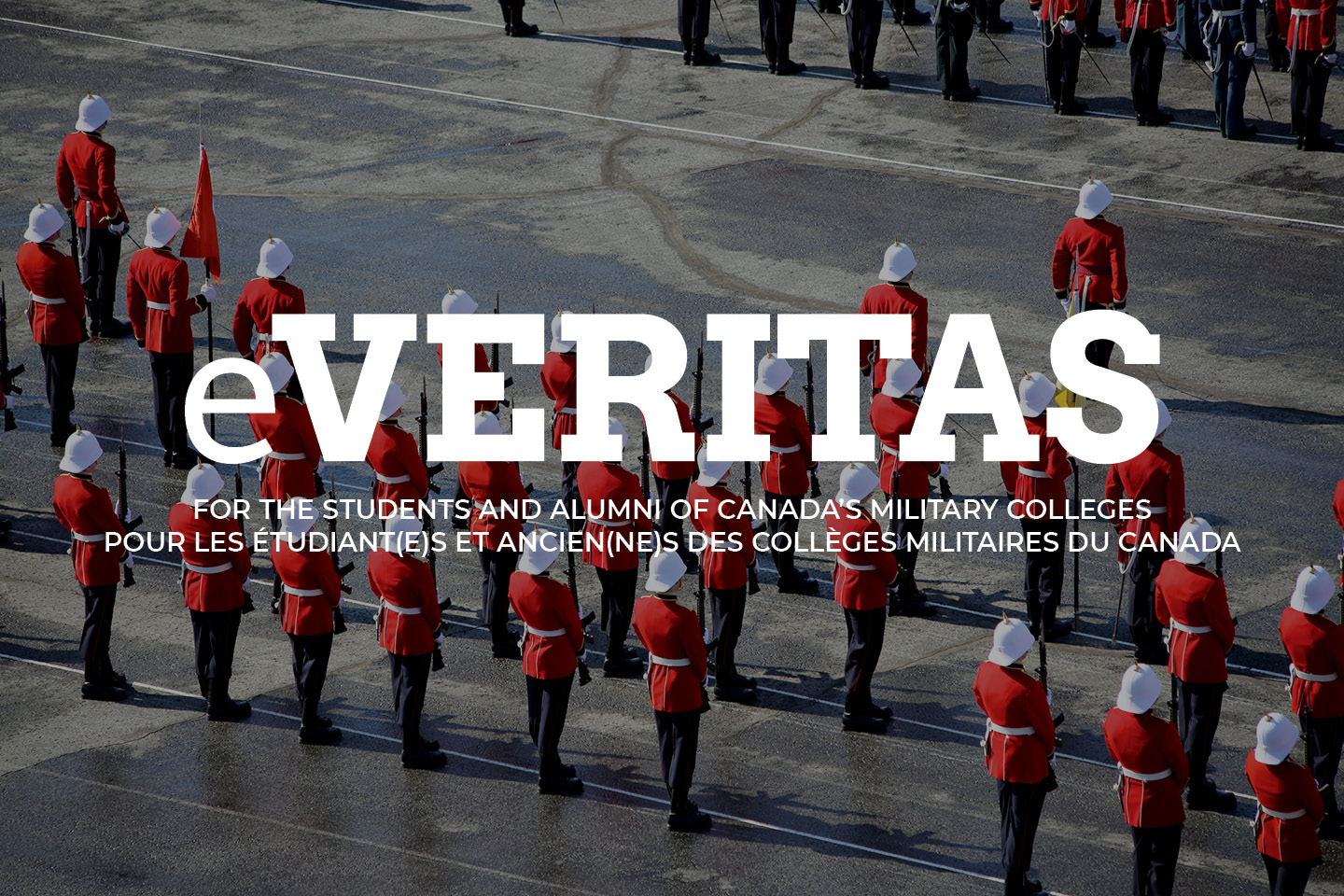 12497 LCol Chris Blodgett (Class of 1980) will be retiring on 15 Aug;
LIEUTENANT-COLONEL CHRIS GRANDY WILL RETIRE   ON 20 JUL
MORE
12497 LCol Chris Blodgett (Class of 1980) will be retiring on 15 Aug 2015 after 39 years of loyal and dedicated service to the Canadian Armed Forces.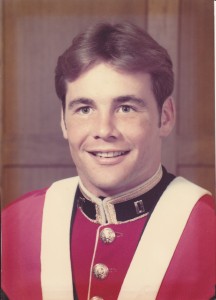 OCdt Blodgett joined the CF in July 1976 as an ROTP candidate – football camp at the Royal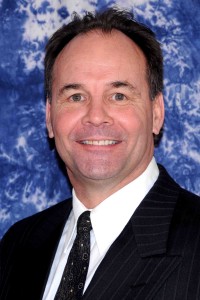 Military College (RMC) in Kingston, Ontario.  After graduation and final Air Navigator selection (Portage la Prairie pilot school), Lt Blodgett earned his Navigator wings in Winnipeg and proceeded to Shearwater, NS where he did back-to-back flying tours (HS 443 Sqn & HT 406 Sqn) as a Maritime Helicopter (MH) Tactical Coordinator, deploying with HMCS Huron and Fraser as part of NATO's Standing Naval Force Atlantic (SNFL). After moving west in 1988 to serve as directing staff at the CF Officer Candidate School (Chilliwack, BC), Capt Blodgett continued his western sejour to HS 443 Sqn on Vancouver Island. After deploying with HMCS Annapolis in support of the 1994 United Nations embargo of Haiti, Maj Blodgett moved back to the east coast where he served at the HT 406 Helicopter Training Squadron as the Operational Training Flight Commander and the Deputy Commanding Officer / XO.
At the turn of the century, Maj Blodgett transitioned from the tactical environment to NDHQ by doing his Masters of Arts (Defence Management & Policy) at RMC/Queens and the CF Command & Staff College in Toronto.  After a two-year NDHQ indoctrination with the Chief of the Air Staff, LCol Blodgett was appointed Director Knowledge Management (KM) in the VCDS Group in 2004 (the KM portfolio had just moved over from the IM Group).  In 2007, he became the Canada Command HQ J1 engaged in the personnel planning for the Vancouver Olympics OP PODIUM and in 2009 was appointed CO of the Canadian element at the NATO School in Oberammergau, Germany where he also served as the School's Director of Standards, Evaluation & Training.  On his return to Canada in 2012, LCol Blodgett remained with VCDS as the Deputy Chief of Staff with the Chief of Force Development (CFD) and he has spent the last two years as the IM Group L1 Information Management Officer (L1IMO) helping to facilitate record keeping implementation within the IM Group.
An avid squash player throughout his entire career, Chris served as the Squash club president in both Shearwater and CFB Esquimalt and led the Atlantic and Pacific Regional squash teams at the CF National championships for over 10 years. He also gave a lot back to the military family communities in both Shearwater and CFB Chilliwack where he served as the Chairman for the respective Community and Recreation Councils.
Chris and his wife Susan will be retiring this summer to their new retirement home on Rustico Bay, Prince Edward Island where they will be actively engaged in cycling, kayaking and yes – snowshoeing / snow shoveling.
A farewell DwD luncheon will be held on Thursday, 18 June 2015 at the Royal Canadian Air Force (RCAF) Mess at 158 Gloucester St. Ottawa (near Bank St) commencing at 1130 hours.  Those wishing to attend the sit down luncheon ($20 for the Chicken Breast with the works or alternate vegetarian, vegan, gluten free or lactose free meal). To facilitate planning, please send your response to Jacques Goulet at Jacques.Goulet@forces.gc.ca NLT Thurs, 28 May 2015.
Please also send Jacques, best wishes, anecdotes, amusing stories, messages and pictures to be shared with Chris especially from those who are unable to attend.
***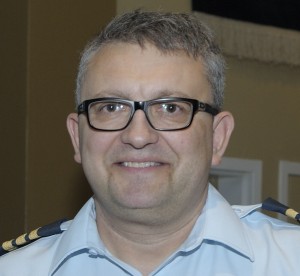 LIEUTENANT-COLONEL CHRIS GRANDY WILL RETIRE FROM THE CANADIAN ARMED FORCES ON 20 JULY 15 AFTER 27 PLUS YEARS OF LOYAL, DEDICATED MILITARY SERVICE TO CANADA, THE CANADIAN ARMED FORCES, THE ROYAL CANADIAN AIR FORCE AND THE COMMUNICATIONS AND ELECTRONICS BRANCH.
CHRIS ENROLLED IN THE CANADIAN ARMED FORCES ON 3 SEPTEMBER 1987 AS A COMMUNICATIONS AND ELECTRONICS ENGINEERING – (AIR) OFFICER. SINCE THEN HE HAS ENJOYED SEVERAL POSTINGS STARTING WITH 733 COMM SQN IN WINNIPEG, CFSCE KINGSTON, CFCMU KINGSTON, AND CFB KINGSTON BEFORE GOING TO QUEEN UNIVERSITY KINGST0N AND RMC KINGSTON WHERE HE COMPLETED A MASTER OF PUBLIC ADMINISTRATION AND A MASTER OF COMPUTER ENGINEERING.
HAVING SPENT ENOUGH TIME IN KINGSTON, HE WAS POSTED TO OTTAWA WHERE HE WORKED AT DGISDS AND DGIMO. AFTER A SHORT TOUR AT AFB TAMPA, HE WAS POSTED YET AGAIN TO KINGSTON THIS TIME TO CFJSR KINGSTON. CHRIS THEN DEPLOYED TO KABUL, AFGHANISTAN BEFORE HEADING TO
STAFF COLLEGE AT CFC TORONTO. AS LUCK WOULD HAVE IT, CHRIS RETURNED TO OTTAWA FOR HIS LAST POSTING WITH THE CANADIAN AIR STAFF.
CHRIS AND HIS LOVELY WIFE, VANESSA, ALONG WITH THEIR TWO CHILDREN, WYATT AND VIOLET, WILL REMAIN IN OTTAWA WHERE CHRIS WILL PURSUE A SECOND CAREER AS A PROFESSIONAL SERVICE CONTRACTOR, DETERMINED TO ADVANCE THE CAPABILITIES OF THE CAF. HIS FIRST CONTRACT WILL BE WITH DG CYBER, HELPING DEVELOP A C4ISR STRATEGIC PLAN FOR THE CAF. EVEN THOUGH HE IS NOT REALLY LEAVING THE DND/CAF COMMUNITY JUST YET, HE DEEPLY APPRECIATES AND WILL MISS ALL THE SUPERVISORS, PEERS AND SUBORDINATES WHO HAVE TOLERATED HIM AND MADE HIM LOOK MUCH BETTER THAN HE DESERVED OVER THE YEARS.
AS A POOR BOY FROM A SMALL NEWFOUNDLAND OUTPORT VILLAGE, THE CANADIAN ARMED FORCES STANDS OUT IN HIS MIND AS A WONDERFUL ORGANIZATION THAT GAVE HIM THE RARE OPPORTUNITY TO MEET AMAZING PEOPLE FROM EVERY PROVINCE AND TERRITORY ACROSS THIS GREAT LAND AND FROM AROUND THE WORLD, SEEING THE GOOD IN EVERYONE.
The DWD took place on 20 April.  Congratulatory messages may be sent to CWO Normand Dubois who will ensure that LCol (ret) Grandy receives them. Normand.Dubois@forces.gc.ca