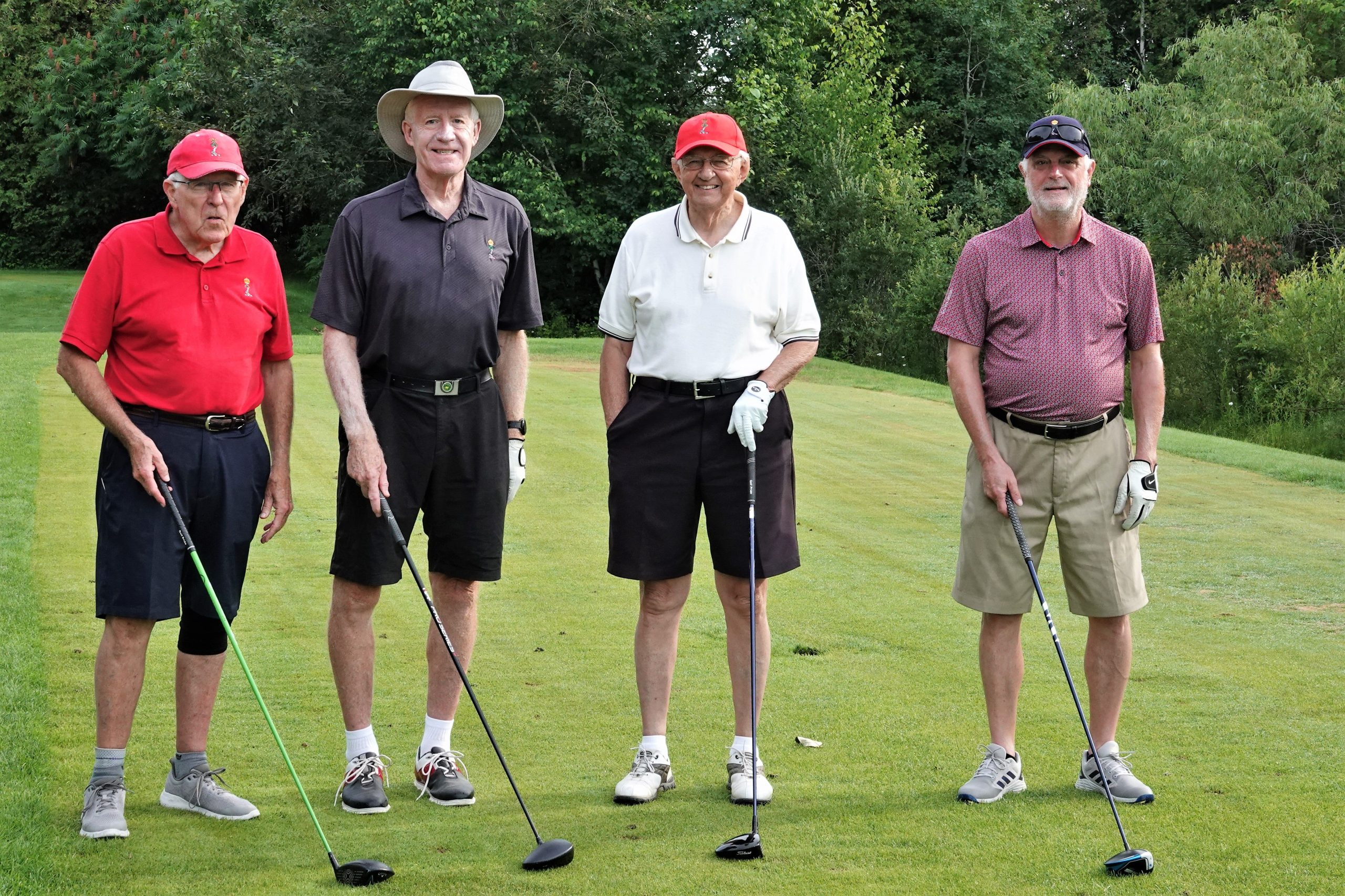 Our sincere thanks for making this annual fundraising tournament an outstanding success. We were blessed with fabulous weather and excellent support from the Greensmere Golf Club team.
We had a record crowd of over 175 in attendance including a full field (plus) of 168 golfers. Notably, 151 of these 175+ attendees were alumni of our military colleges. Together with our guests and corporate sponsor participants we had a most enjoyable day of golf, comradery, and significant amusement.
The overarching goal of these events is to raise funds that, through the RMC Alumni Association, contribute to "Opportunities that Support Excellence" at our military colleges. "Supporting Excellence" is focused on training and leadership activities, as well as bilingualism and cultural opportunities, that assist the Colleges in growing and developing Canada's future leaders.
These events have, over the years, raised over $200,000.00 to support and supplement our military colleges' core curriculums and training programs – well beyond the provided budgets.
We are proud to announce that the 2023 tournament raised a record $21,500.00.
The support by everyone involved is this year's success was outstanding. We would be most appreciative if you would consider similar support for future tournaments.
"SAVE THE DATE: 5 JULY 2024"
TDV/VDV,
Mike Johnson, Tournament Director
Link to all foursome photos:
https://www.dropbox.com/scl/fo/azzz10yan2vp6al5i3lna/h?rlkey=hpehr2xv8d4oeez1mjpbr0s59&dl=0