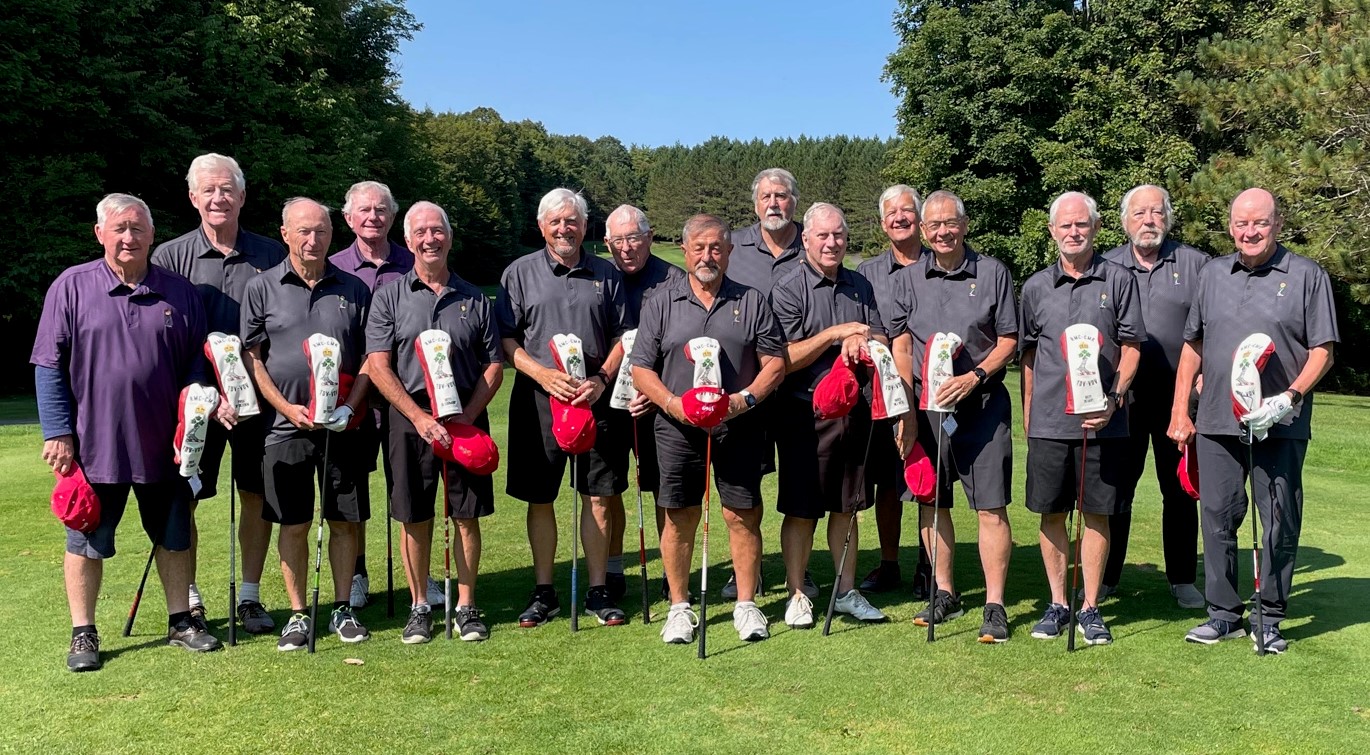 The 2022 edition of the Class of '69 golf classic took place the week of 10-17 September, again in the beautiful Muskoka region near Huntsville, ON. Hosted by 8061 Bob Morton, we were able to enjoy the beautiful Mary Lake property of Mark & Debbie Pacinda. In the 22 years this event has been held this is the seventh time we have had the privilege of staying on their property and there are no words to express how grateful we are to Mark & Debbie.
This year fifteen intrepid members of the class spent the week, in spite of marginal weather, enjoying outstanding camaraderie, gourmet meals and a modified golf program. Our "senior" cadre of golfers unanimously adopted a scramble or best/ball approach to the game with 18-hole and 9-hole events on alternate days. A very enjoyable approach.
Evening meals were as always gastronomical wonders prepared by the designated chefs du jour and their sous chefs. Cedar Plank Salmon (Reid/McCormick); German Wurst Fest (Mohr/Johnson); Sensational Ribs (Guy/Dart); Kitchen Sink Spaghetti (Smith/Carlson); Chicken Cordon Bleu (Paradis/Cudmore); and, Champions Banquet Beef (Morton/Ferris). All meals were complimented by curated wine selections presented by the daily appointed sommeliers.
All of our golfers experienced improvement off the tee this week as their drivers were kept warm and ready by the new RMC Logoed custom leather headcovers. The Class of '69 was privileged to debut the new headcover (see group photo) which will be available soon from our Alumni Association gift shop in Panet House.
The Friday evening "champions banquet" saw 7855 Paul Hession awarded the "golfer of the week" with the presentation being made by 8056 John McCormick, the "Commish".
Much discussion took place during the week as to our good fortune in being able to continue this annual event and, as time marches on, we continue to make the most of these opportunities to celebrate life-long friendships. To a man, all endorsed a 2023 edition of the event tentatively scheduled for mid-July at a location TBC.
TDV/VDV
7761 MMJ
7855 Paul Hession Golfer of the Week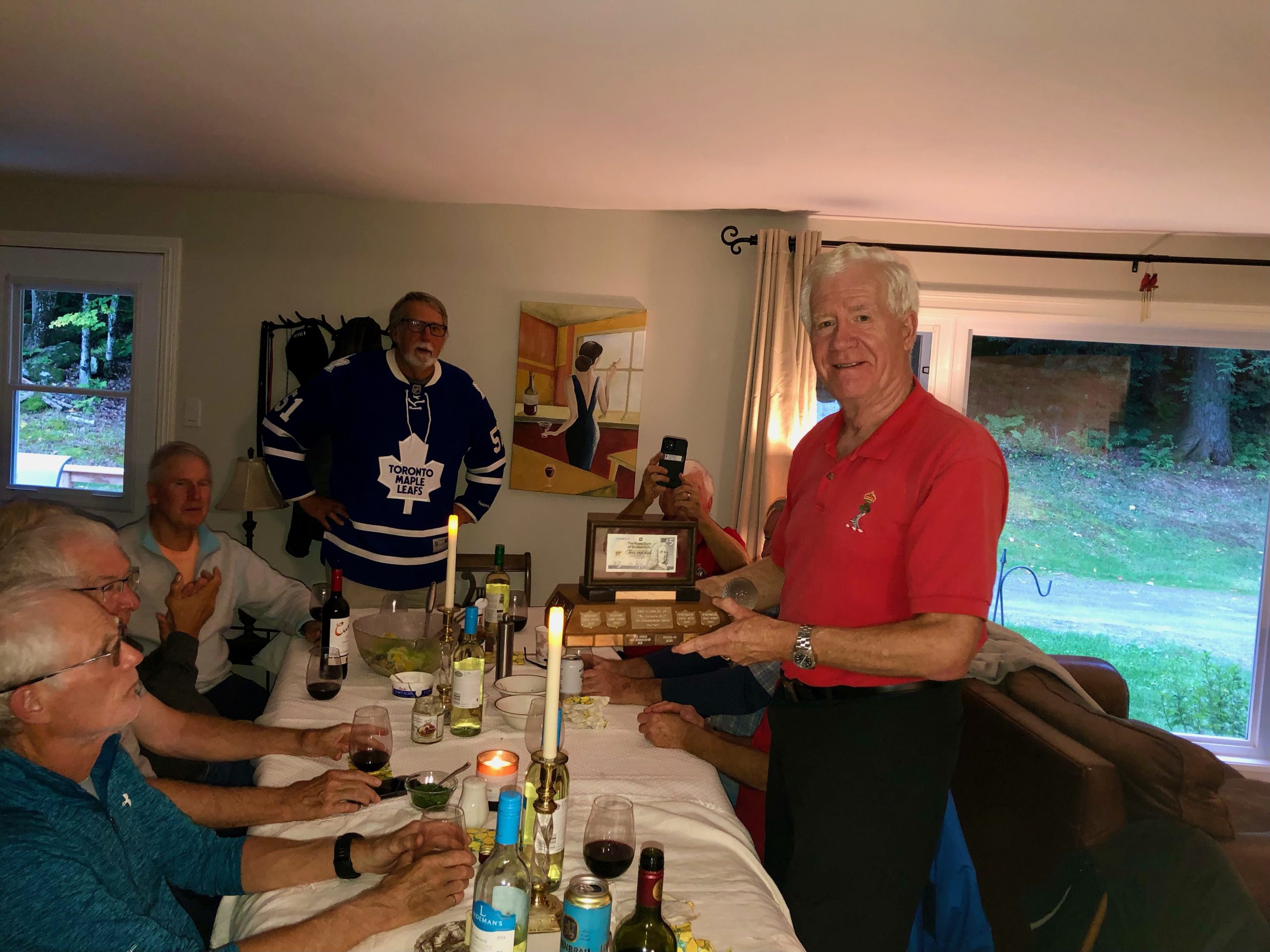 Diamond in the Rough Cover Group Photo (left to right):
8074 Doug Smith, 7855 Paul Hession, 8065 Brian Paradis, 8034 Michael Gainer, 8023 Dave Cudmore, 8033 Brian Fritsch, 7761 Mike Johnson, 8060 Harry Mohr, 8056 John (the Commish) McCormick, 8069 Jack Reid, 8019 John Carlson, 8039 Vaughn Guy, 8025 Dennis Dart, 8117 Doug Ferris, 8061 Bob Morton.