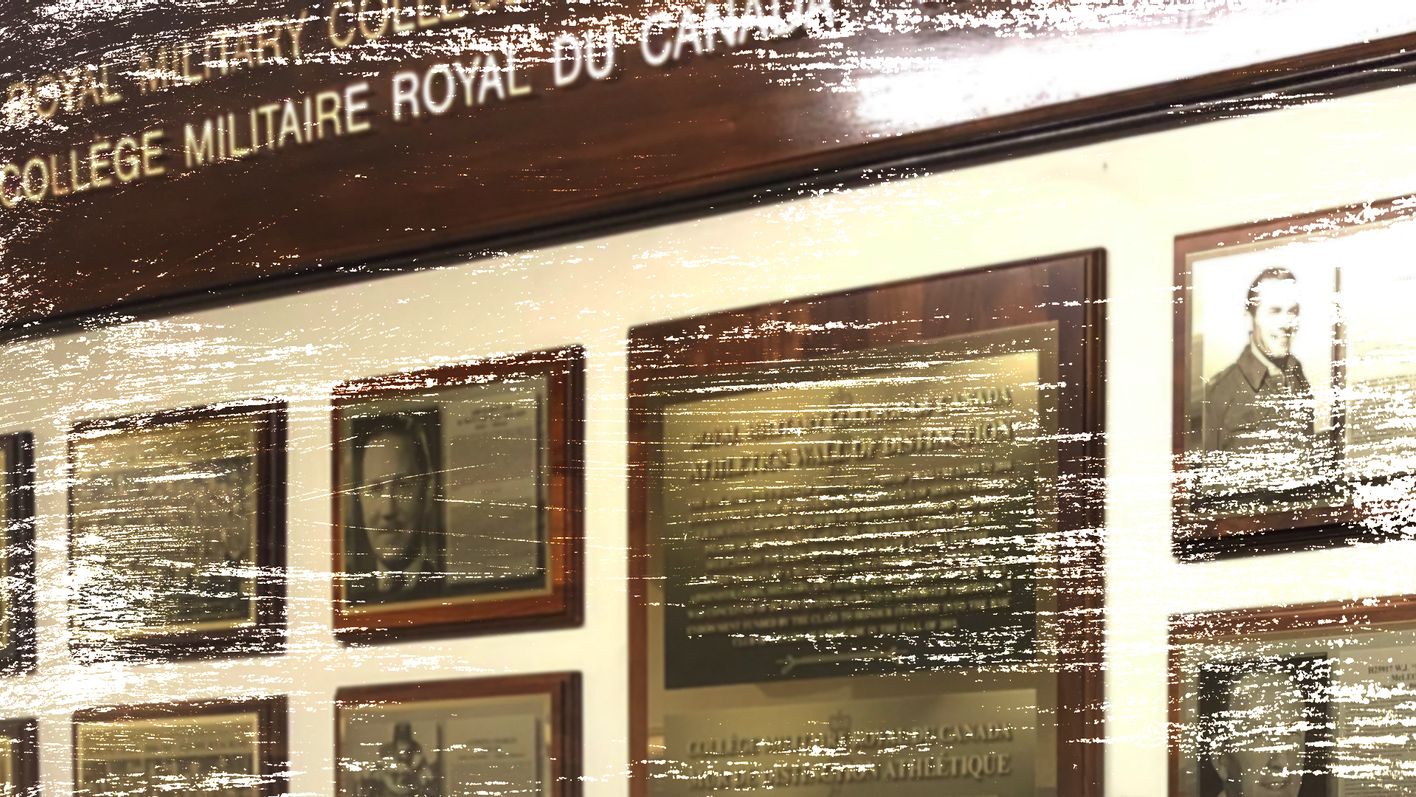 Do you know a classmate who shattered records at the military colleges, or went on to display their athletic prowess after graduation? Do you remember any alumni or staff who made a monumental difference in the sport landscape at the colleges and beyond? Was there a team that stood out for their achievements in competition?
If you answered yes – even if that person is you! – then we invite you to submit an application today: https://gopaladinsgo.ca/AWOD
The Selection Committee for the Athletic Wall of Distinction will be considering AWOD nominations on a new timeline this year, with the deadline to be considered for the spring 2023 ceremony falling on November 15, 2022, rather than the usual December 15 date.
With the large number of high calibre nominees to consider and the workload of the Department of Athletics, a November 15 deadline will provide the Committee and their staff partners with more time to prepare for the spring induction ceremony.
---
La période de mise en candidature est maintenant ouverte pour le Mur de la renommée sportive!
Connaissez-vous un ou une collègue de classe qui a brisé les records aux collèges militaires ou qui a déployé ses talents sportifs après avoir terminé ses études? Vous souvenez-vous d'un ancien ou d'une ancienne qui a fait une différence remarquable dans le paysage sportif des collèges et au-delà? Est-ce qu'une équipe s'est démarquée par ses réalisations sportives?
Si vous avez répondu oui à une de ces questions – même si cette personne est vous! –  alors nous vous invitons à soumettre cette candidature dès aujourd'hui : https://gopaladinsgo.ca/AWOD
Le comité de sélection pour le Mur de la renommée sportive tiendra compte des candidatures pour le MRS le 15 novembre 2022 (et non à la date habituelle du 15 décembre) en vue de la cérémonie d'intronisation du printemps 2023.
Avec le grand nombre de candidats de haut calibre à examiner et compte tenu de la charge de travail du Département des sports, une date limite au 15 novembre offrira au comité et à ses partenaires du personnel plus de temps pour préparer la cérémonie d'intronisation du printemps.