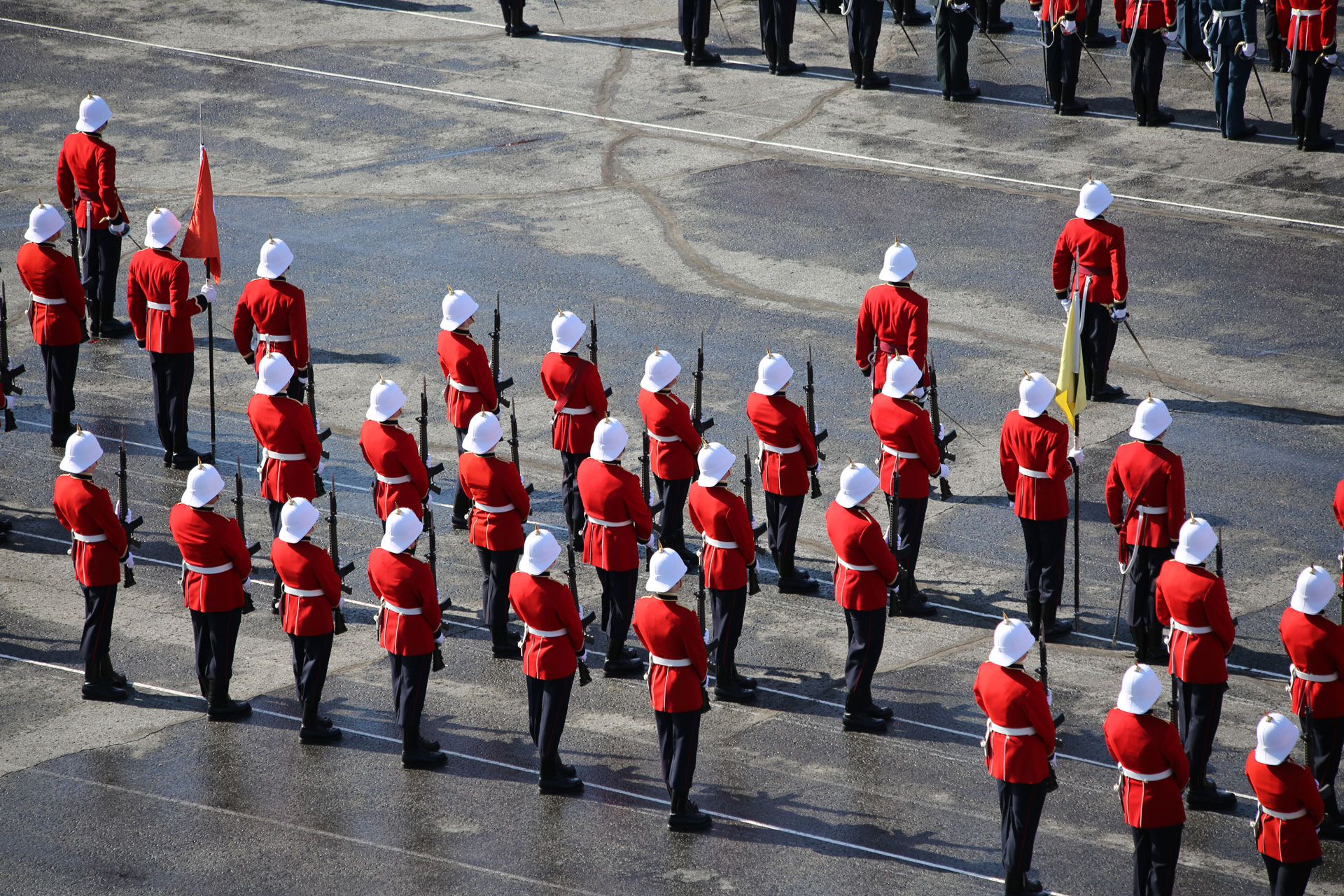 RMC Remembers 9 / 11
Article and photos by: 26173 OCdt (II) Emily Morgan
The cadets of the Royal Military College of Canada put on a remembrance parade on Sunday at the Memorial Arch.  Cadets, members of the Training Wing, and spectators paid their respects to the 2996 people who lost their lives exactly ten years ago.
With the flags at half mast, cadets formed up in front of the Memorial Arch to listen to a speech from RMC's Commandant, Brigadier General Eric Trembley.  The parade held a minute of silence in remembrance of the sacrifices made by the victims of the 9/11 attacks and the fallen servicemen and women who marched to war in response to that tragic day.
Columbian Delegation Visits Royal Military College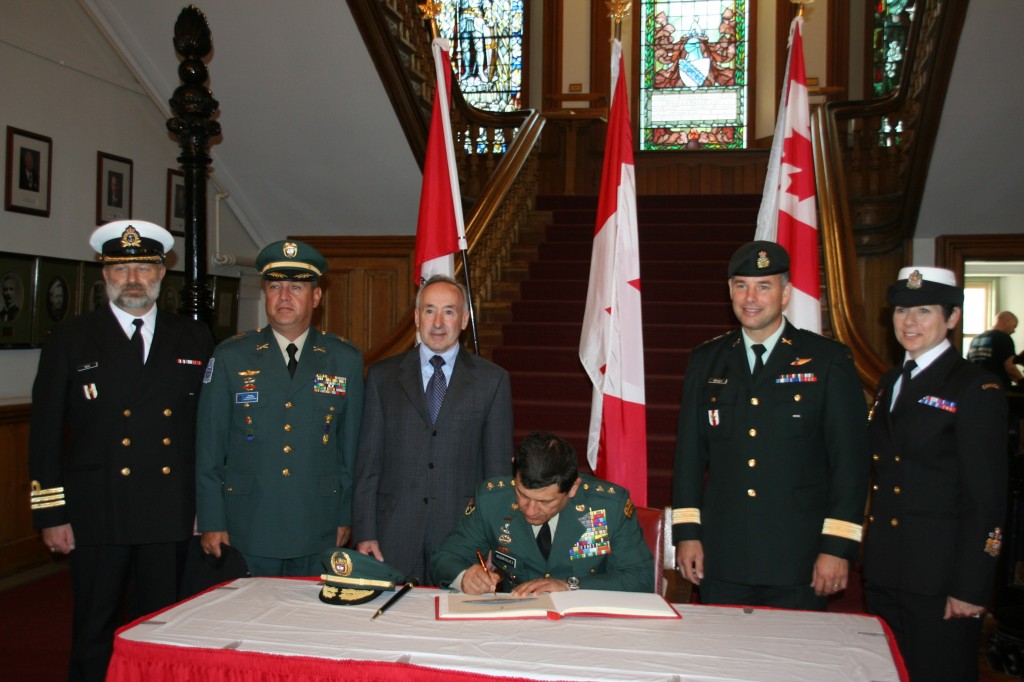 RMCC was honoured to receive a visit of the Colombian Staff College including 35 senior officers and NCOs led by Fifth Division Commander, BGen Rodriguez last Friday, 9 Sep. The Kingston stop was one of many for the visitors who spent two weeks in Canada – hey flew back to Colombia the following day from Toronto.
The four hour visit included a walk around the main historic spots at the college including: inspection of cadets on the parade square,  a tour and briefing from 8057 Ross McKenzie college historian and museum curator. Just prior to departure the guests enjoyed a first rate meal at the Senior Staff Mess.
Left to right – RMCC COS Cdr Mooz, unidentified Colombian Colonel, Dr. Fugere, BGen Rodriguez, Commandant BGen Tremblay, CCWO CPO1 Lindsay.