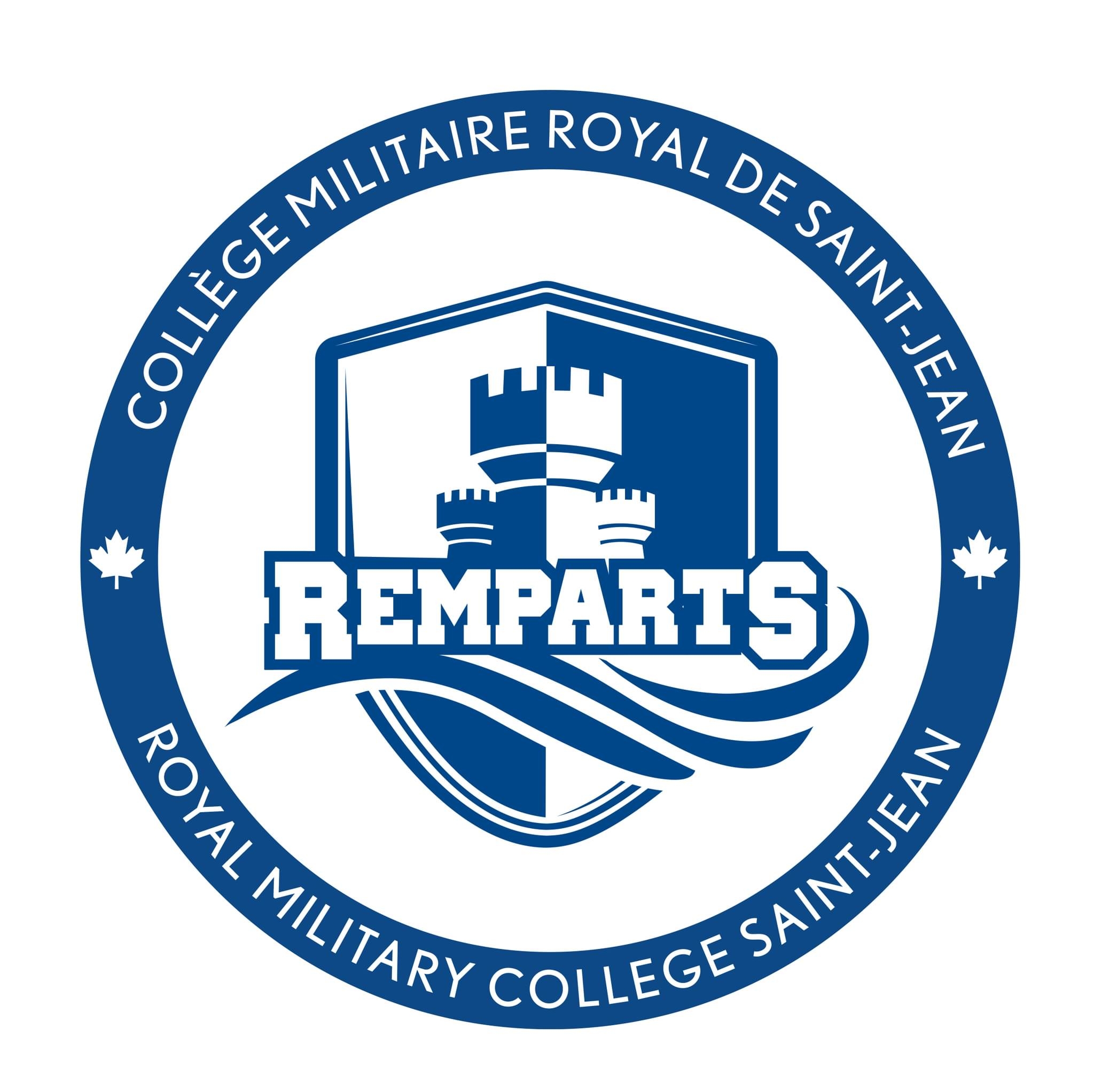 𝗧𝗘𝗦𝗧 𝗙𝗢𝗥𝗖𝗘 : 𝗠𝗘𝗡𝗧𝗜𝗢𝗡 𝗣𝗟𝗔𝗧𝗜𝗡𝗘 𝗣𝗢𝗨𝗥 𝗘𝗟𝗢𝗙 𝗙𝗥𝗘𝗡𝗘𝗧𝗧𝗘
 La rare mention Platine est réservée aux membres des FAC ayant obtenu un niveau de conditionnement physique opérationnel hors du commun.
L'élève-officier Frenette s'est vu remettre la mention « Platine » lors de son cours d'éducation physique.
De gauche à droite : Le Lcol René Poulin, le directeur des sports Alexandre Vendette, le Col Guillaume Tremblay, commandant du CMR Saint-Jean, l'Adjuc Rick Plante et l'Adj Michael Von Engelhardt ont pris le temps de souligner l'exploit de l'elof Frenette.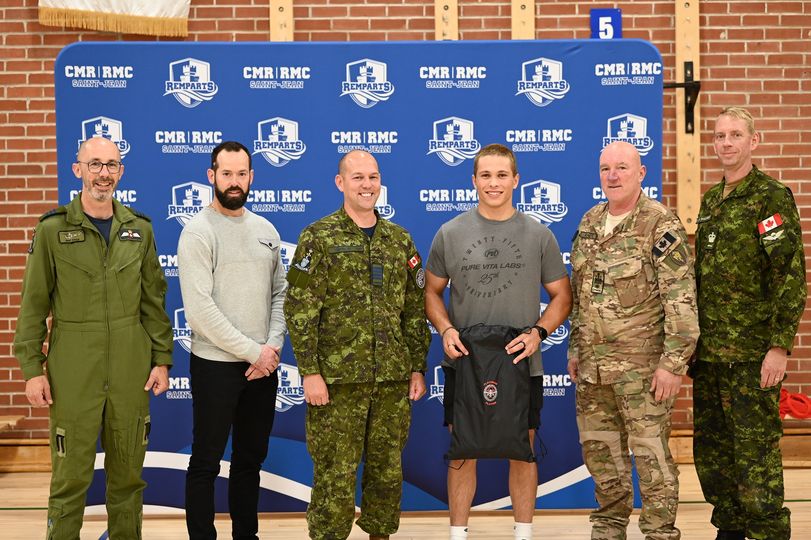 𝗙𝗢𝗥𝗖𝗘 𝗧𝗘𝗦𝗧: 𝗣𝗟𝗔𝗧𝗜𝗡𝗨𝗠 𝗠𝗘𝗡𝗧𝗜𝗢𝗡 𝗙𝗢𝗥 𝗢𝗖𝗗𝗧 𝗙𝗥𝗘𝗡𝗘𝗧𝗧𝗘
This Platinum-level reward is given to CAF members who demonstrated a very high level of operational fitness.
Ocdt Frenette was given his Platinum-level status during his physical education class.
From left to right : Lcol René Poulin, Alexandre Vendette, Director of Athletics, Col Guillaume Tremblay, commander of RMC Saint-Jean, CWO Rick Plante and WO Michael Von Engelhardt took the time to award Ocdt Frenette with his "Platinum" level.
---
𝗣𝗥𝗘𝗠𝗜𝗘𝗥 𝗜𝗡𝗧𝗘𝗥𝗖𝗟𝗨𝗕 𝗗𝗘 𝗧𝗔𝗘𝗞𝗪𝗢𝗡𝗗𝗢 𝗣𝗢𝗨𝗥 𝗟𝗘𝗦 𝗥𝗘𝗠𝗣𝗔𝗥𝗧𝗦
Le 14 octobre dernier, l'équipe des Remparts Taekwondo participait à son premier Interclub au Centre Spin à Montréal.  Super belle expérience pour nos étudiants-athlètes de se comparer aux meilleurs de la région.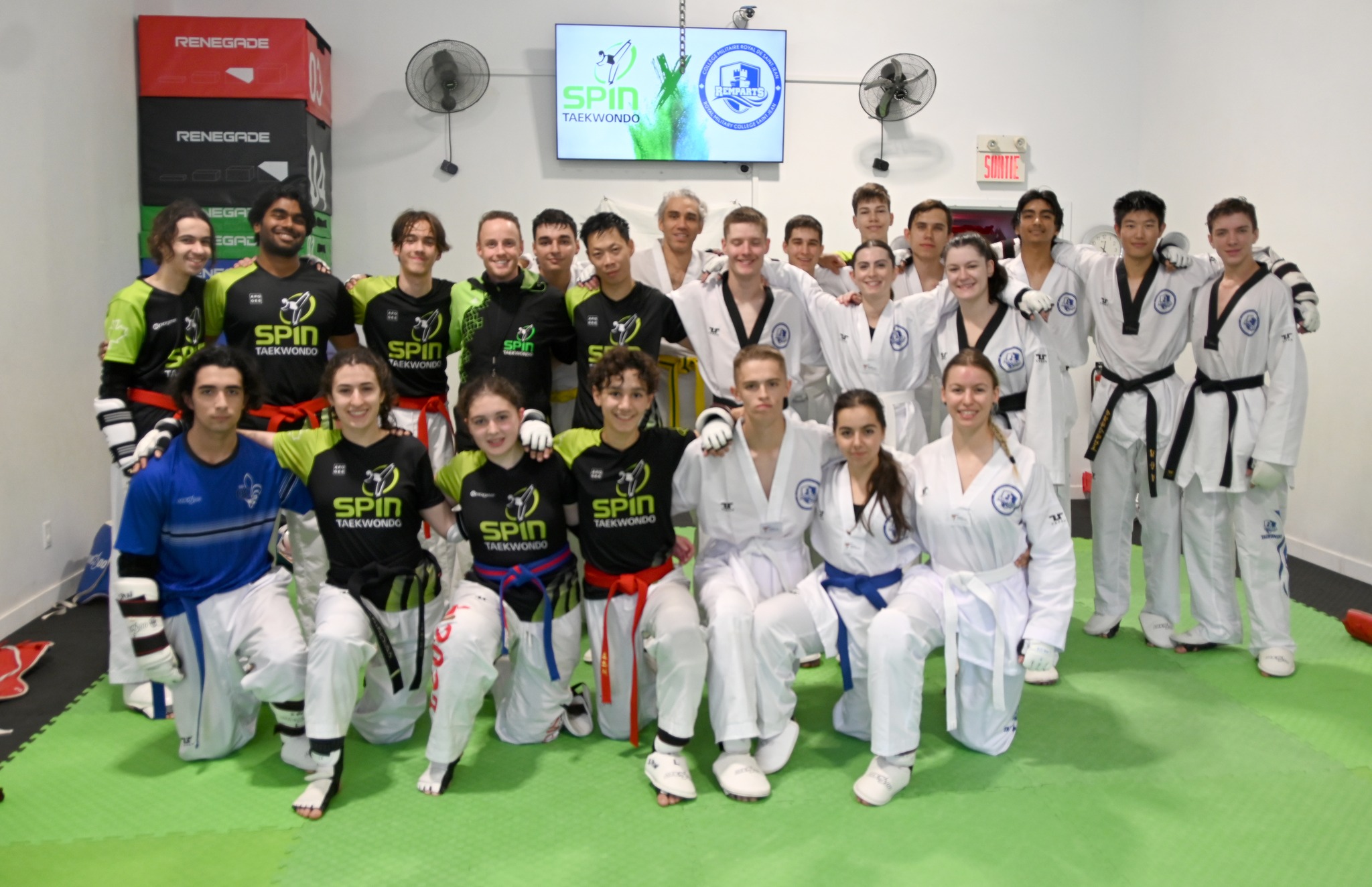 𝗙𝗜𝗥𝗦𝗧 𝗧𝗔𝗘𝗞𝗪𝗢𝗡𝗗𝗢 𝗜𝗡𝗧𝗘𝗥𝗖𝗟𝗨𝗕 𝗙𝗢𝗥 𝗧𝗛𝗘 𝗥𝗘𝗠𝗣𝗔𝗥𝗧𝗦
 On October 14, the Remparts Taekwondo team participated in its first Interclub at the Spin Center in Montreal.  Amazing experience for our student-athletes to compare themselves to the best in the region.
---
𝗦𝗢𝗖𝗖𝗘𝗥 : 𝗟𝗘𝗦 𝗥𝗘𝗠𝗣𝗔𝗥𝗧𝗦 𝗢𝗡𝗧 𝗟𝗘 𝗗𝗘𝗦𝗦𝗨𝗦 𝗦𝗨𝗥 𝗟'𝗨𝗡𝗜𝗩𝗘𝗥𝗦𝗜𝗧𝗘 𝗕𝗜𝗦𝗛𝗢𝗣
Le 17 octobre dernier, l'équipe de soccer des Remparts a participé à un match amical contre l'Université de Bishop. Super performance de toute l'équipe!
 Liam Bronsema a marqué le seul but du match dans une victoire de 1-0.
De retour dans l'alignement pour son premier match de la saison, Jean-Simon Lizotte s'est mérité les honneurs de joueur du match.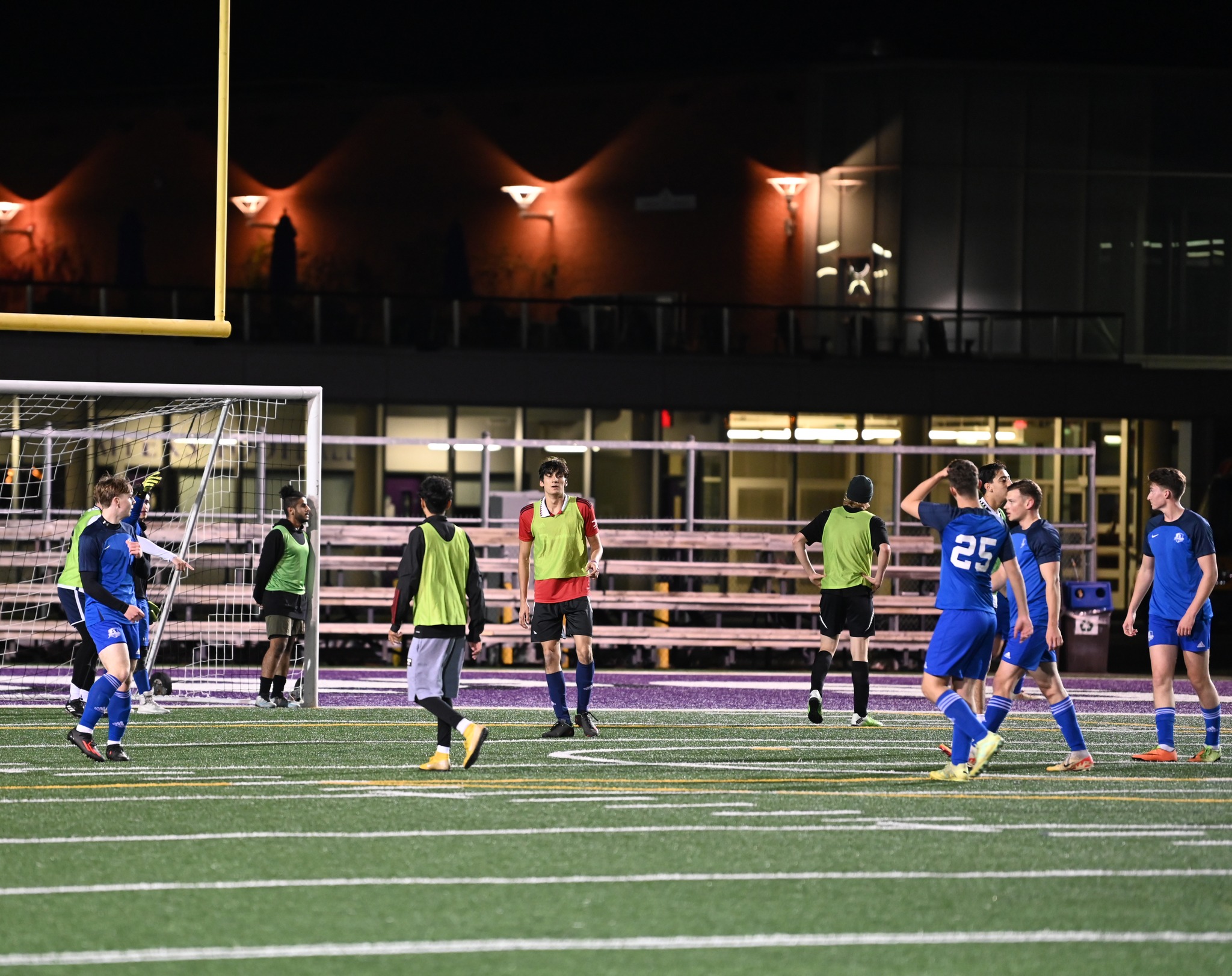 𝗦𝗢𝗖𝗖𝗘𝗥 : 𝗥𝗘𝗠𝗣𝗔𝗥𝗧𝗦 𝗧𝗔𝗞𝗘 𝗢𝗡 𝗧𝗛𝗘 𝗚𝗔𝗜𝗧𝗢𝗥`𝗦, 𝗪𝗜𝗡𝗡𝗜𝗡𝗚 𝗦𝗧𝗥𝗘𝗔𝗞 𝗖𝗢𝗡𝗧𝗜𝗡𝗨𝗘𝗦
The Remparts soccer team made the trip to Bishop's University on Monday October 17th for a friendly against their club team.
Another great team effort as Liam Bronsema scored the only goal of the match in a 1-0 victory.
Back in the lineup for his first game of the season, Jean-Simon Lizotte earned player of the match honors for his play on and off the ball.