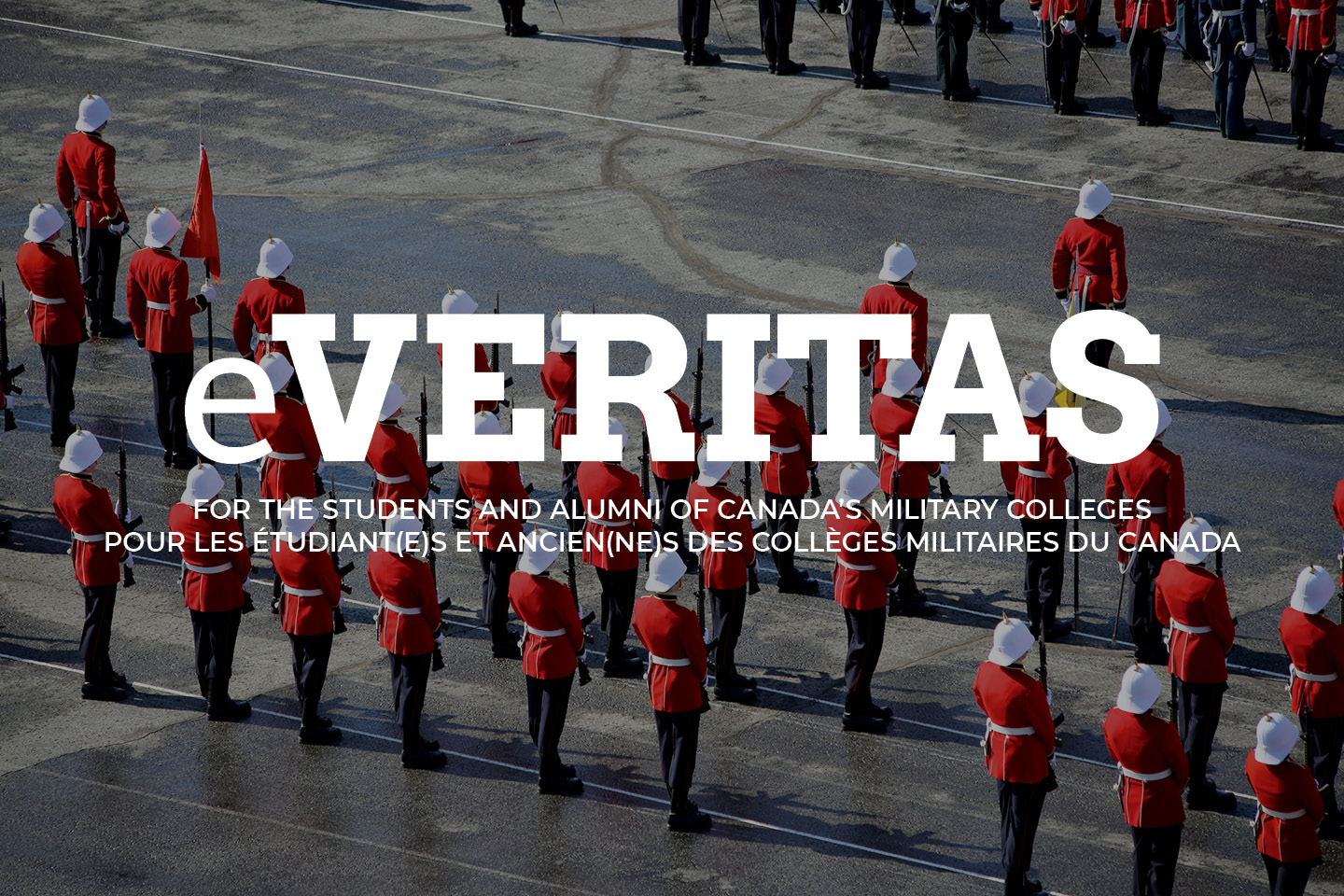 Eye Opening Trip to Korea
By III NCdt Brittany Brown, AdC
In the early hours of Macrh 30th, along with Brigadier General Tremblay and Captain Kerckhoff, we embarked on another adventure, this time to Seoul, South Korea. Although the itinerary gave us an idea of what to expect, none of us had envisioned the warm hospitality and extraordinary experience to come.
Our thirst to discover Korean culture and learn about their history was soon quenched as our first day was all about cultural immersion and historical visits! We started off with a visit of the 3rd Underground Tunnel, the third secret tunnel crossing beneath the38th parallel to be discovered by South Korea. Through a quick introductory video and museum showcase, we started to get a feel for the significance of the 4 km wide spread of neutral land lining the 38th parallel. As we descended into the 1.6km long tunnel secretly destined to link North Korea to Seoul, South Korea's capital, we were struck with the reality and purpose for this 2x2m tunnel. It was designed to allow 35, 000 troops to be mobilized in just one hour. Four tunnels have been discovered out of an estimated total of 20. By the end we gained a better appreciation for our own national security and as a military member it is hard to imagine operating on the domestic front under constant threat to the very survival of South Korea's sovereignty.
Nearby, situated in Paju and at the northernmost point of the Military Demarcation Line of the Western Front, we visited the Dora Observation post which had replaced the previous Songaksan Observation Post. From the observation post we overlooked North Korea as our hosts pointed out its various locations through military binoculars, including Gaeseong, Songaksan, a dominant Kim Il-Sung Statue, and Cooperation Farm. We were overcome with a sense of understanding of the distance separating what used to be one people. To stand so close, yet in a parallel world to the realities of North Korea helped give us a better understanding of the Korean dream of peaceful unification.
By lunch our host LTC Changhee Han was introducing us to a traditional Korean meal. We had previous experience with chopsticks from our trip to China, but wrapping our meat in leaves was something none of us had tried before! After curiously trying multiple side dishes, different combinations in sauces and kimchi we moved on to the Korean War memorial downtown Seoul. The imposing structure, surrounded with aircrafts, armoured vehicles and artillery pieces held in archives and descriptive displays, tells the story of the Korean war. Following the tour LTC Changhee Han brought us to a traditional Korean neighbourhood, Insadong. We pondered its lively streets, tried intriguing local snacks, browsed artisanal products and fell in love with the traditional Korean plum tea. Following an amazing day, we were hosted for dinner at the traditionally kept Min's Club in the heart of Insadong. This was a great opportunity to better get to know our host and learn more about the Korean way.
As the day wrapped up and jetlag set in, it was clear; we were in Korea!
The second day and main purpose for our visit lived up to expectations as we discovered the Korea Military Academy or KMA. As the vehicle pulled into the Academy we were warmly welcomed by friendly faces, three of which we could already consider friends from our time spent in China. The KMA Superintendent, Lt-General Park, made a point to personally greet the team and hosted a private sit down discussion over a cup of tea. Throughout the day we viewed the beautiful campus from the dominant 'Motto Tower,' toured the military museum, discussed with the different departments and shared lessons learned as we talked about each others institutions. Questions were not scarce and the tea just kept on coming! Lunch was held in the Cadet mess after the Commandant RMCC addressed Cadets on their lunch break. I was stunned at their level of sincere attention and interest in the message being delivered. "Ohhhhs" and "Awwes" surfaced as he spoke of our own Korean Cadets, the RMCC Tai Kwon Do team, similarities between the two institutions and our hope for exchanges in the near future.
Although the day was very interesting and shed light on Korean Officer Development, the highlight was the beautifully catered supper hosted by Lt-General Park. It was the family-like connection between the Canadian party and our Korean hosts that stood out to us. Lt-General Park described it as 'a true Korean friendship' and one of rare quality during his opening toast. This being many of our second encounters, laughter was widespread as we each gave a stand up toast in thanks for this opportunity and in honour of bonding friendships. The evening even saw an unexpected saxophone solo accompanied by an accompanying highland dance performance!
After supper, I was to spend the night immersed as a cadet of the Korea Military Academy until the morning. Although we had been in Korea for two days this was my first real opportunity to casually discuss with Korean cadets! Upon entering the room I was touched to see a handmade "Welcome to KMA" poster! Cadets gathered in the room as we talked about our training, social lives, interests and asked questions to clarify the foreign aspect to our different lives. Many of the Cadets had even been to Canada! The night wrapped up as we gathered around a computer screen sharing pictures of our experiences.
In the morning I attended their morning form up and was able to address my host company (consisting of all female cadets) to thank them for their hospitality and offer mine in the event of a visit to Canada!
It was an early departure to the army headquarters in the morning. After a presentation and video on the Korean Army we met with the Republic of Korea Army, Vice Chief of Staff. The element that struck me the most was the difference in strategic planning required compared to Canada with regards to the construction of their Headquarters. It is situated in a strategic and easily defendable location, something we did not need to consider when building NDHQ, again a growing appreciation for our national security.
The visit was followed by a tour, guided by two local monks of a Monastery in the mountains. We learned about Buddhism and were able to participate in and observe religious traditions. The scenery was breathtaking as the weather shifted from snowfall to a bright sky.
We concluded our day over a famous Korean Barbeque and before we knew it, morning had come. It was time for our departure. Brigadier-General Tremblay returned from his visit to the Embassy and we may way to the airport. Despite the short time frame, our visit had turned out to be much more than we had expected; lessons learned and strengthened friendships that would stay with us the rest of our careers. We also gained a better global understanding in an area of professional interests with regards to international relations in an area affecting the dynamics of the world.