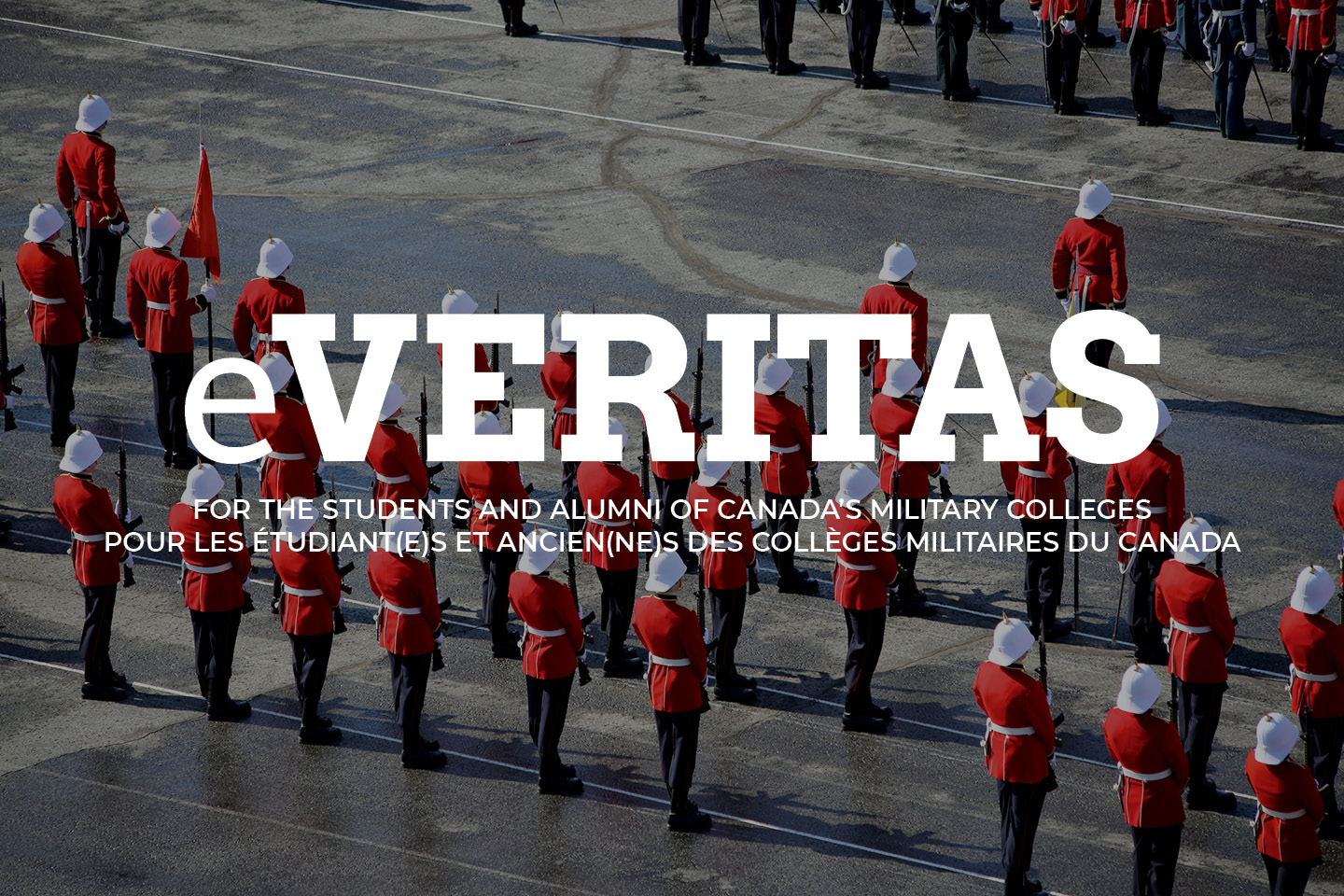 Renewed Army-RMC rivalry ignites old passions
West Point 4 – RMCC 1…
By Ken McMillan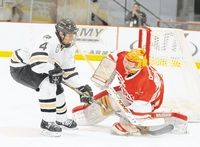 When the hockey rivalry between Army and Canada's Royal Military College took a five-year hiatus, lost was the sense of tradition and annual renewal. So when the two service academies restored acquaintances last season there was hardly the same passion and understanding of the international exchange that got its start in 1923.
Sure, it's Canada versus the United States, but to the uninitiated members of both squads, it was merely another game on the schedule, joined at the hip by hype from old alumni. Army coach Brian Riley showed his players emails from graduates who played in the series and posted old news clips, but until these current Black Knights went head-to-head with the Paladins it was hard to get overly excited.
Army thumped RMC 9-1 last season, a stinging setback that probably stuck in the craw of every returning Canadian cadet. So when the two teams took to the ice on Saturday night, before a packed house at Tate Rink, there was a bit more history, a bit more passion, and certainly a lot more rivalry.
The exhibition did not have the 60 minutes of rugged action of previous matchups but tempers flared on occasion, checks were more forceful and the joy was still overwhelming when goals were scored.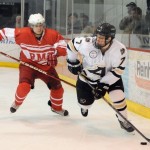 "We understand at the beginning of the game, when we are out there doing a salute to the crowd, we are on the same team," said Army captain Cheyne Rocha, speaking of his Canadian military comrades, who may in the future fight alongside the Americans on foreign battlefields. "But for 60 minutes, it was definitely a battle, so it was fun."
Neither team played exceptionally well but Army was able to get a couple early goals from freshman Thane Heller and 12 saves from senior Ryan Leets in a 4-1 victory before 2,629 fans in the 90th anniversary celebration. Maurice Alvarez and Jonathan Gehrt added third-period goals for Army.
Now that the rivalry is back and in its second year, there's a deeper appreciation by the participants.
"It's not something you walk into and completely understand," Leets said. "Last year, maybe we didn't understand it as much."
The centerpiece of past games has been a cultural exchange when the cadets from one academy visit the other for several days. This week, many RMC cadets shadowed their West Point counterparts, to classes and meals. It's friends one day, and combatants on Saturday night.
"I think that interaction and the whole week leading up to the game builds that anticipation," Leets said.
On game night, the pep bands of both schools joined up as one, tucked away in an upper corner of Tate Rink. There were chants for both schools and fight songs and even the "Hockey Night in Canada" theme was played. Even with all the good-natured ribbing between cadets, there was a definite undertone of seriousness for both schools.
"This year was more of a rivalry type of game," Rocha said. "Guys going at it hard."
A rivalry can't be about long-forgotten names engraved on a trophy. It must have new blood and new shared experiences for it to take hold. Players come and go every year but there will always be enough familiar faces who will recall sharing a meal, going to class together and the so-and-so who crushed them into the boards in the last meeting.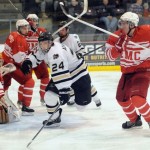 It's a series that will grow stronger with each passing year. Fresh memories will merge inextricably with old tales, and the heart of a rivalry that skipped five beats or so will be strong once again.
"I think the guys going into next year and going up to RMC, I think that will be great for our players and our team and cadets who can make the trip up there," Leets said.
That's exactly what Gen. Douglas MacArthur and Gen. Sir Archibald MacDonnell – the leaders of their respective schools – envisioned when the schools met for the first time in 1923, and hockey is still the main course.
"I think the game is on the right track to bigger things and getting it back to where it used to be," Leets said.
It's good to have it back.  Source
Quick summary from Darren Cates – Director of Athletics
USMA won chess, debate, waterpolo and hockey. RMC was shut out in the win / loss columns
However, there really was tremendous camaraderie all around – really, there was tremendous sportsmanship in all of the events. Westpoint lent us some waterpolo players as we only had six athletes there, after the chess matches the combatants reviewed all the moves of the match and learnt from each other and the hockey game was intense but played pretty clean on both sides. After the game, the teams saluted the crowd together and chatted for quite some time. Personally, it was my favourite exchange weekend thus far!