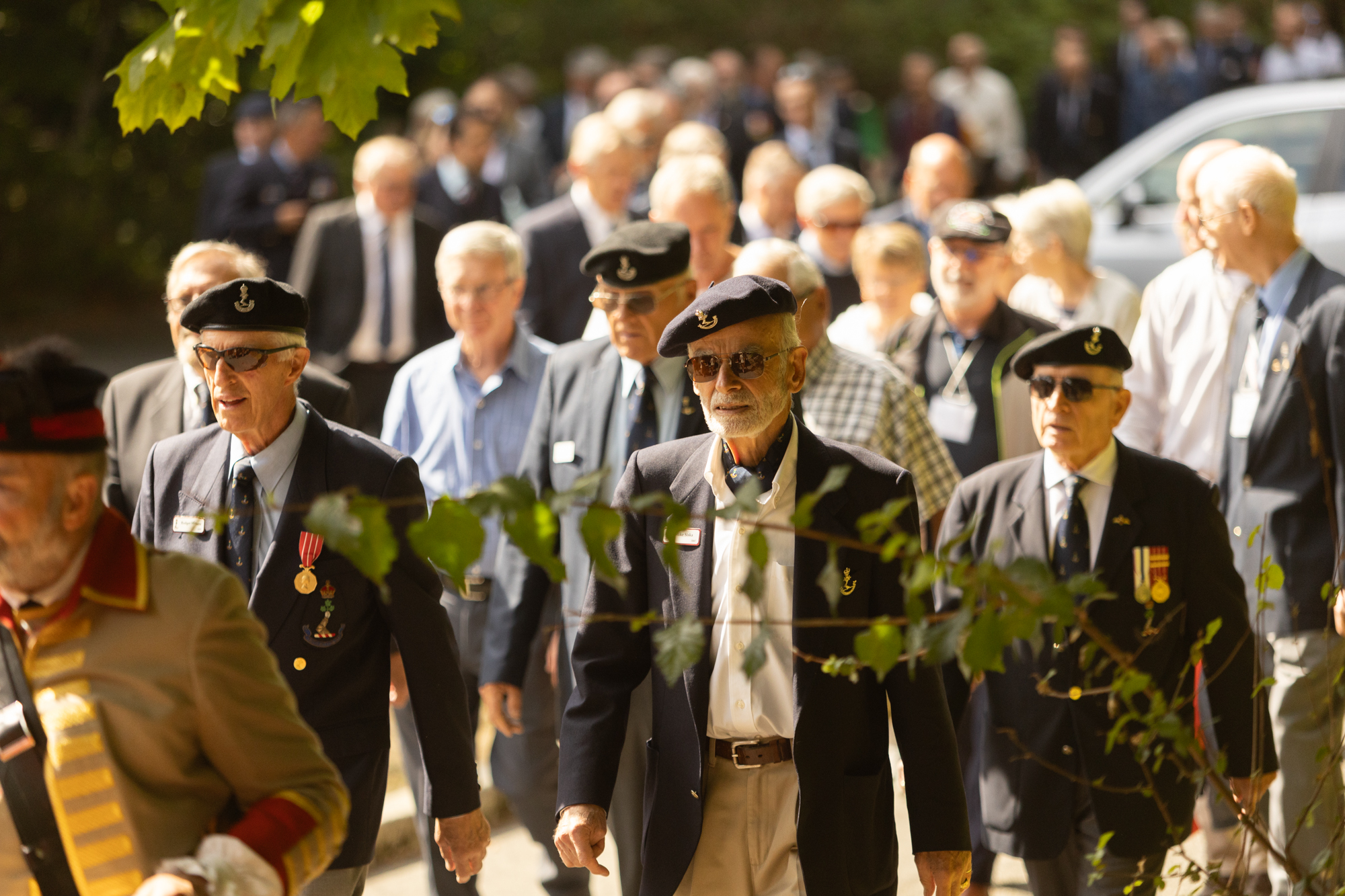 On September 8-10, 2023, Royal Roads University (RRU) held its annual Homecoming Weekend, welcoming back to campus RRMC Ex-Cadets with this year's theme "Empowering the Next Generation of Leaders".
We were honoured to host over 150 guests throughout the weekend, eager to rekindle their connection with campus and one other. The weekend commenced with a warm Welcome Reception on Friday night. During this gathering, President Philip Steenkamp made a special announcement regarding a remarkably generous gift from an Ex-cadet, who donated $250,000 to support students.
Among the noteworthy events was the campus tour, highlighting the stunning transformation of the former pool which is now repurposed to serve as the venue for RRU's convocation ceremonies. The participants enjoyed an intimate Saturday dinner at Hatley Castle, where they laughed and shared stories of their more mischievous skylarks. Sunday morning began with the moving rededication ceremony at the Mast Site, before the 78th Fraser Highlanders led attendees on the Circle Walk. Three days of memorable festivities concluded with a toast at Hatley Castle.
A notable highlight was the commemoration of 45 new paverstones at the Mast Site area through the Paverstone Project. These paverstones are a wonderful way to honour individuals associated with Royal Roads from 1940 to 1995. You can place an order and receive your charitable tax receipt today online through Canada Helps.
A warm thank you to all who joined us. Please be sure to check our website for future dates and activities.