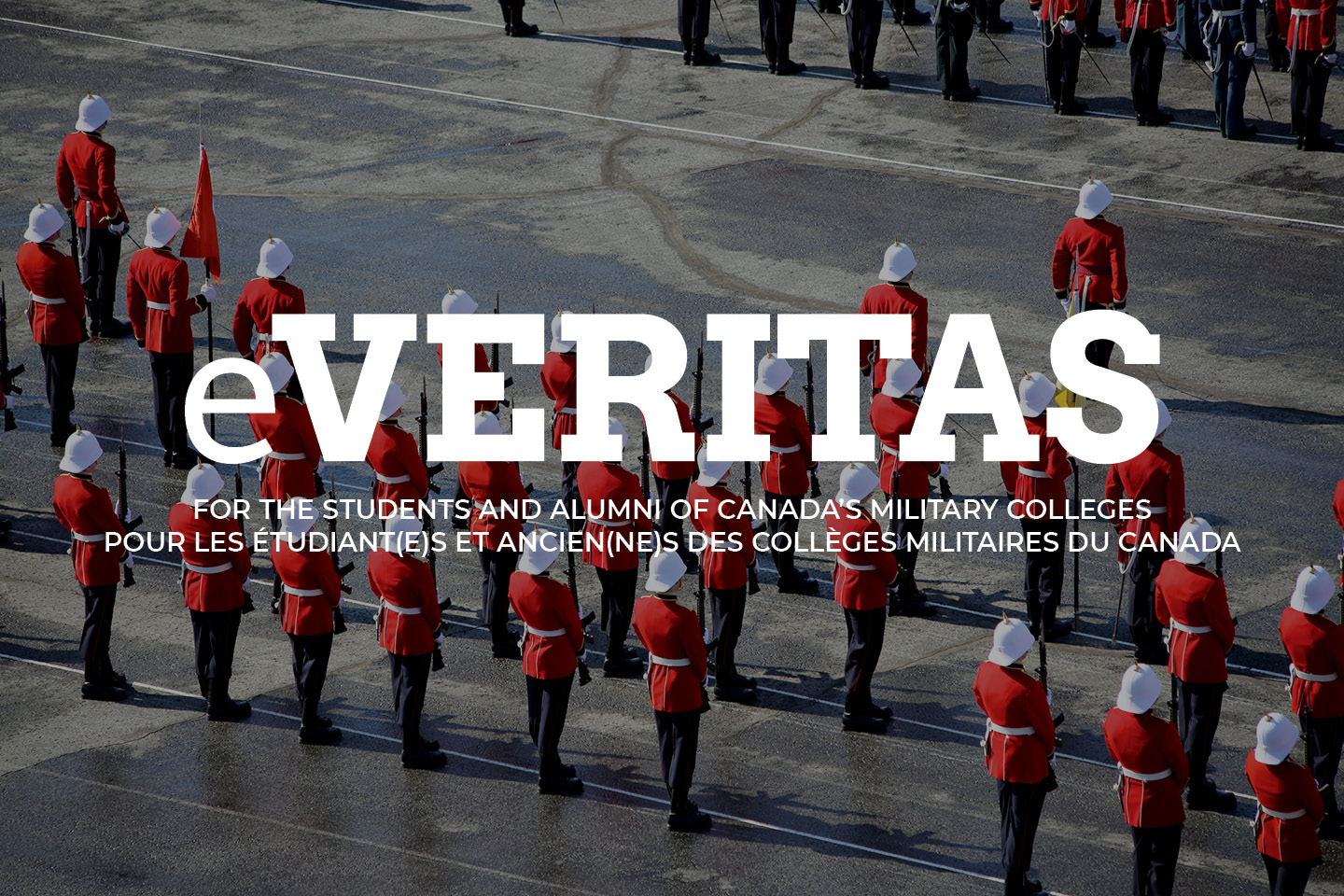 Ex-Cadet Biographies
A project dedicated to preserving the written history of ex-cadets
Royal Roads University staff are collecting stories, biographies and photographs of ex-cadets and former RRMC staff people to be placed in a special binder accessible to museum visitors. If you wish to participate, please submit the following information:
name of individual
cadet number
two photographs (cadet/staff and recent)
biography which could include the following: Ex-Cadet: What year(s) did you attend? What prompted you to attend? Any specific memorable experiences at Royal Roads? What did you go on to do in your career? How did your training at Royal Roads serve you throughout life? or Royal Roads staff person: What year(s) did you work at Royal Roads? In what capacity? Any specific details or anecdotes about your time here? Thoughts about your Royal Roads experience?
Stories can be sent in with paver stone order form or emailed to Karen Inkster, ex-cadet liason, at Karen.Inkster@royalroads.ca.
Samples

Click on cover for better viewing
The Roadants by Douglas 'Copious' Cope, 6611
I have just published a book about my time at Royal Roads. The book, titled 'THE ROADANTS', covers one academic year at Roads and combines stories from my first and second years. However, it is not just a series of vignettes, but a novel that follows the first and second year cadets from their arrival to graduation.
And, while all of the stories are fundamentally true, the book is a work of fiction. For the purposes of the story and to protect myself, I have changed the names of all of the cadets and the staff plus I have altered a few of the events. I also did not give the story a specific year since it melds events and stories from a period from 1960 to 1963 and could relate to any year in or around that period.
Be advised that this novel is the story of a group of average cadets and tells the tale of cadets 'in the trenches' so to speak. As such, both the events and the language are colourful.
Some may ask, "Why did you bother to write the book?" I did it because that period at Royal Roads had a profound and, some might say, traumatic effect on my life. Also, as most of you will know, in the early decades Royal Roads was unique. Cadets only attended for two years and went from being lowly recruits and juniors in year one to being the cadet officers and seniors in charge in year two. Royal Roads is no longer a military college and as time goes by the story and the legends fade. My purpose was to preserve this little bit of Canadian history for all and to help my old Roadant buddies and others to remember what we went through.
I have received several encouraging reviews from classmates on each coast and from others both civilian and military in the Ottawa area. I think you will enjoy the read.
I am in the process of asking the gift shop at Royal Roads University to stock the book and also hope to eventually have the RMC shops stock copies. In the interim you can buy the book from Baico Publishing in Ottawa – they have a storefront on Albert Street (open weekdays only):
Baico Publishing Consultants Inc., 294 Albert Street, suite 103 (Corner of Kent), Ottawa, Ontario, K1P 6E6 – telephone: 613.829.5141 www.baico.ca/ email: baico@bellnet.ca
Or you could order it directly from me: email dlcopious@gmail.com
The Author
Doug Cope, 6611, was born in Hamilton and grew up in Toronto. He attended Danforth Technical School and after a couple of hiccups was eventually selected to attend CSC Royal Roads in 1961. He graduated in electrical engineering from RMC in 1965 and then spent three years as a land-based sailor in Ottawa. Doug left the Royal Canadian Navy and attended Carleton University where he graduated with a Masters of Engineering degree in 1970.
His next five years included a period as an experimental brain surgeon at the University of Western Ontario, a hitch-hiking tour of Western Europe, and a year in Australia that featured an archeological dig in the north west of the country plus stints as a grape picker, ditch digger and building labourer in the south. He returned to Canada following a largely overland trip from Darwin back to Europe.
In 1975, while working as an environmental engineer with Environment Canada in Ottawa, he was lucky enough to meet the love of his life, his wife Carol.
In 1978, Doug and Carol decided they had worked long enough and embarked on a two year round-the-world odyssey that included long-period stays in England, Spain and Australia.
In 1980, Doug began another stint as an environmental engineer with Environment Canada and then left government service in 1991 to run a one-man environmental consulting firm. Doug and Carol are now more or less retired and live in the country south of Ottawa with their two cats.