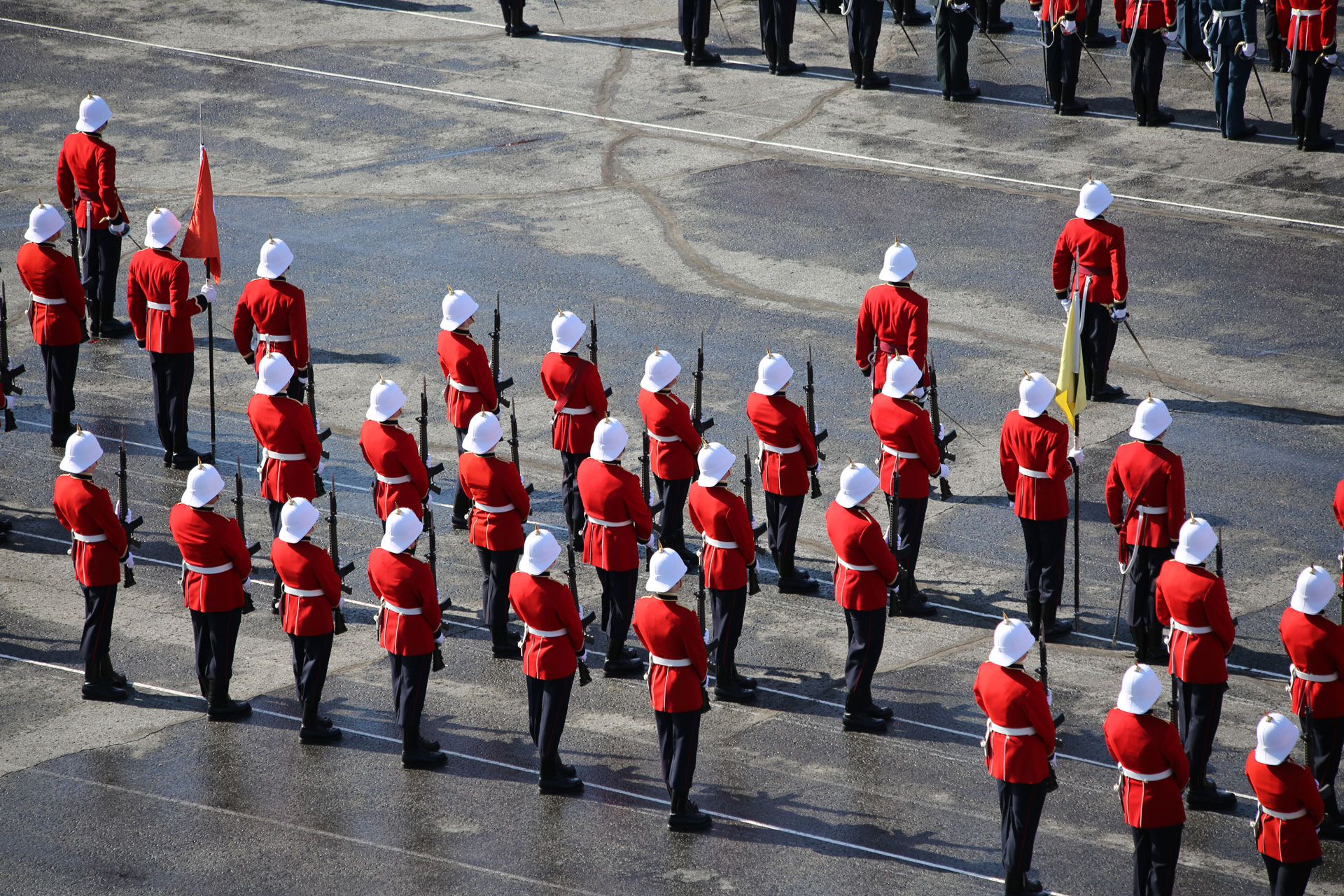 You're invited to the
9th Annual Royal Roads Alumni Homecoming Weekend
September 11 – 13, 2009
Royal Roads University
HMCS Royal Roads | Royal Canadian Naval College | RCN-RCAF College | Canadian Services College – Royal Roads | Royal Roads Military College | Royal Roads University

The Royal Roads Homecoming Committee has been busy planning another exciting reunion weekend, and we look forward to seeing ex-cadet and university alumni and staff at Royal Roads from September 11 – 13, 2009.
Thus far we have class reunions planned for the classes of 1944-46, 1957-59, 1969-71, 1962-64, 1980-84 and 1985-89 as well as Royal Roads University alumni. Other class years are still welcome to attend. This is a wonderful opportunity to reunite with old friends and mix with Royal Roads alumni from all years.
Homecoming Programme
Friday, September 11th
• Day Sail and lunch aboard HMCS Regina
• President's Welcoming Reception (Quarterdeck)
Saturday, September 12th
• Trail run (self-organized)
• Garden and Castle Tours
• Robert Bateman afternoon presentation
• Champagne reception and Dinner Dance Gala
Sunday, September 13th
• Walking the ceremonial circle
• Morning farewell reception (until approx. 1pm)
Further descriptions about the events are available on the Homecoming website: www.royalroads.ca/homecoming .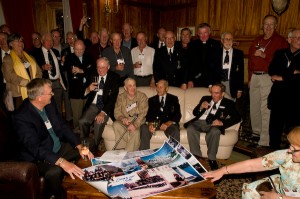 Weekend Registration
The Homecoming 2009 online registration form is up and running and can be found on our Homecoming web pages at www.royalroads.ca/homecoming. Those who prefer to register by cheque or in person may do so by calling (250) 391-2600 ext. 4397. Office hours are 9:00 – 4:30 PDT. If we are away from the phone when you call please leave a message and we will be sure to get back to you.
We would encourage you to register as soon as possible to help us with planning. We ask that registrations or cancellations be made at least one week prior to Homecoming (by Friday, Sept. 4, 2009) in order to allow sufficient time for food and catering orders. There may be some events that fill up before this time, so early registration is recommended. Remember to sign up for all options that you are interested in attending.
Accommodation Booking
The Harbour Towers Hotel (www.harbourtowers.com) has created a discounted room block for attendees of Royal Roads Homecoming. Accommodation at the Harbour Towers Hotel can be booked at the special group rate of $97.99 per night (based on a minimum 3 night stay) or $115 per night for one or two nights (plus applicable taxes). These special rates are also available to Royal Roads alumni 4 days prior to and 4 days after Homecoming weekend. The Harbour Towers Hotel is located in downtown Victoria, just a block from the harbour. Amenities include free high speed internet access and an affordable airport shuttle bus service.
Reservations may be made online or by phone – instructions for this can be found on the Homecoming webpage entitled Accommodation and Transportation. Don't forget to quote the special offer: RRU ALUMNI to get your special rate. Please register early, as this special rate can not be guaranteed past August 10, 2009 and the room block may be filled before that time.
Transportation
A free shuttle bus will run between the Harbour Towers Hotel and Royal Roads University regularly throughout the weekend. The times will be based around scheduled programming, and a final schedule will be available at the hotel. A shuttle bus will also be taking transporting attendees from the hotel to Esquimalt for the DND Day Sail on Friday morning. Free parking at Royal Roads University is available to those who wish to drive their cars – just print out your registration confirmation and place it on the dashboard of your car.
Heritage Request
Royal Roads University is interested in preserving the military heritage of Royal Roads. To that end, I wonder if some of you will be able to scan your photos and send them to me so that they can be displayed at Homecoming and used in our archives. (Please try to scan at a resolution of at least 300 dpi, and saved in a .jpg format). In addition, throughout the weekend I plan to conduct Oral History Interviews with members from each of the classes regarding your cadet experience. Please let me know if you are interested in contributing to this worthwhile project.
Class Web Page
Each class will have a space on the Homecoming website to post messages specific to their class year. Please check back often to see what supplementary activities your class may be planning. We will also be posting a list of registered attendees through the coming months.
A special thank you to the class representatives and secretaries who are helping to make this a successful event. We are truly looking forward to welcoming you back to Royal Roads!
Kind regards,
Karen
Karen Inkster, M.A.
Alumni & Heritage Projects | Homecoming Committee Project Lead
____________________________________
ROYAL ROADS UNIVERSITY
University Life
2005 Sooke Rd Victoria, BC V9B 5Y2
Phone: 250.391.2600 Extension 4405
Toll free: 1.866.207.0080
Fax: 250.391.2599
Email: karen.inkster@royalroads.ca
Subscribe to InRoads – Your Alumni Newsletter for alumni and RRU news
www.royalroads.ca/inroads