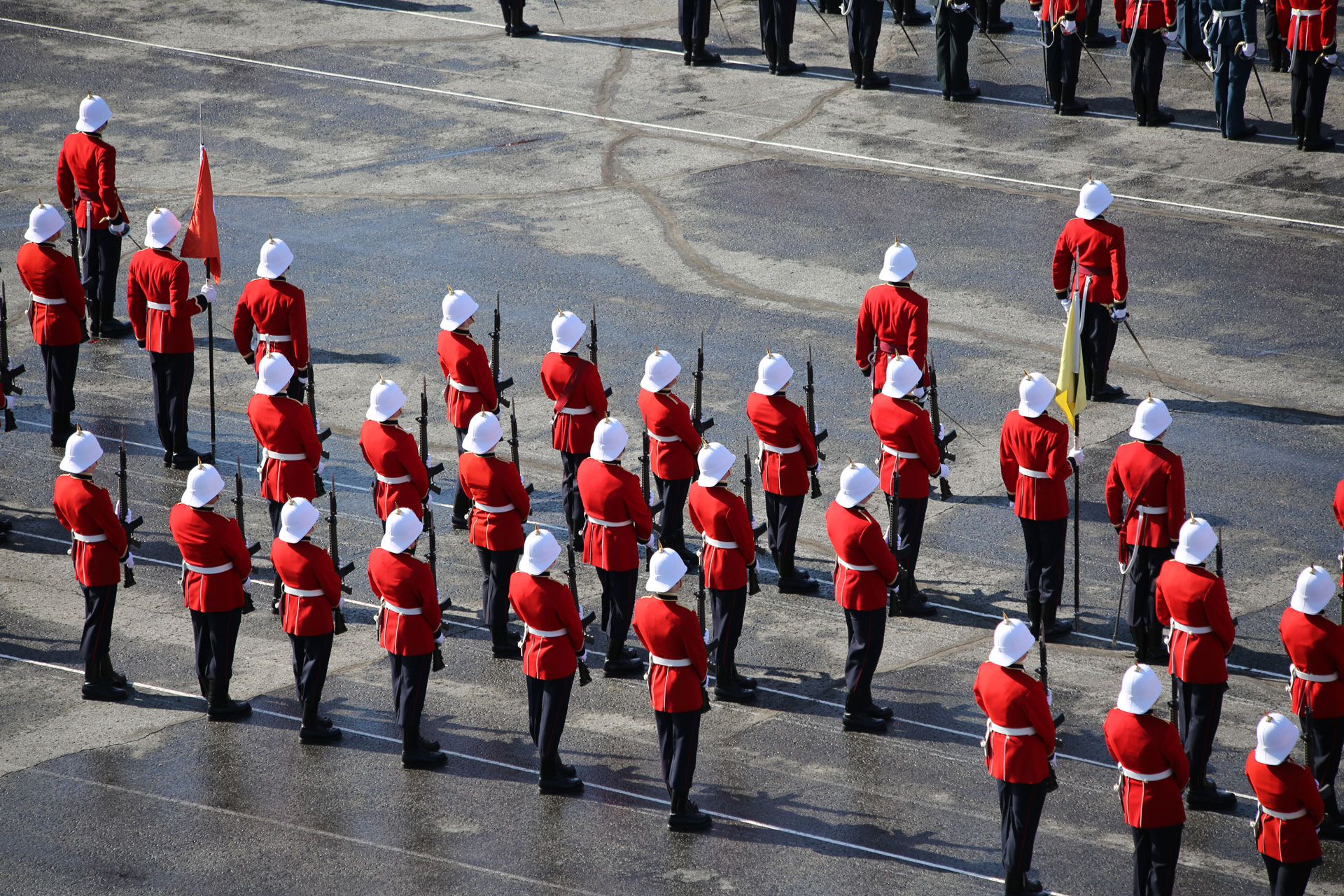 Reprinted from the Summer 2010 edition of Veritas magazine
S151 Senator Hugh Segal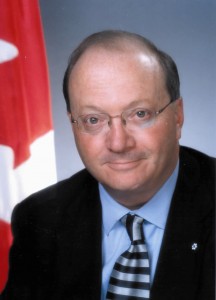 My statement in the Senate in April, and the subsequent op-ed in the Toronto Star served to underline the strategic imperative for Canada to maintain a tactical military presence in Afghanistan after any withdrawal from Kandahar province in 2011.
The reasons are clear. Having engaged as part of an alliance commitment post-2001,we should not end all military involvement until NATO has done the same. Whatever the constructive denouement possible in Afghanistan, that determination should be an alliance-wide conclusion-not a decision necessitated by a resolution reached an election or so ago by a minority Canadian parliament.
Secondly, our strategic risks in Canada and throughout the alliance are still impacted negatively by an Afghanistan unable to restrain terrorist planning, training and command and control from within its borders. Whatever the range of options necessary for an Afghan government to have this governance and security capacity in place, Canada should not be pulling out all military forces until NATO has reached a broad decision on the future of the total deployment under article 5 of the Atlantic chapter.
However civilian development, humanitarian and training roles may suggest themselves, pursuing those while removing any meaningful military capacity would devalue the remarkable commitment Canadian Forces personnel have made towards Afghanistan's future. This is not about "sunk costs." This is about Canada's engagement in support of stability, peace and freedom in the world. While, having helped hold the fort in the most deadly and threatening of Afghan provinces, and having done so admirably, moving to another region, or even to a military-led training mission in Kabul, is a reasonable recalibration of our mission.
While civilian focus may not make sense, the absence of a meaningful military presence (perhaps a mix of special force, training and air wing assets-numbering less than a thousand) would be folly. Removing our military completely from what is still a theatre of war, would send an unfortunate message about Canada's will and capacity to see a strategic and military challenge through to its logical conclusion. The Canadian Task Force on Afghanistan, chaired by John Manley, and including Pam Wallin, Paul Tellier, Jake Epp and Derek Burney, called for reinforcements in Kandahar, helicopters and a stronger alliance commitment. This has all happened. We have a duty to see it through. Canada does not "cut and run." We never have. This is no time to start.
Senator Hugh Segal chairs the Senate Special Committee on Anti-Terrorism, is a member of the Foreign Affairs Committee, and holds an honorary doctorate from RMC.
S151 sénateur Hugh Segal
Traduit par : A 154 Lcol P Labelle, R22eR
Mon intervention au Sénat en avril et par la suite, l'éditorial paru dans le Toronto Star a servi à souligner l'impératif stratégique pour le Canada de maintenir une présence militaire tactique en Afghanistan après tout retrait de la province de Kandahar en 2011.
Les raisons sont claires. Nous étant engagés dans le cadre d'une alliance post-2001, nous ne devrions pas mettre fin à toute intervention militaire jusqu'à ce que l'OTAN ait fait de même. Quel que soit le dénouement constructif possible en Afghanistan, cette décision devrait en être une prise à l'unanimité par l'Alliance et non pas être une décision résultant d'une élection d'un gouvernement minoritaire au Canada.
Deuxièmement, l'Afghanistan est toujours incapable d'empêcher les activités terroristes à l'intérieur de ses frontières. Cela a un impact négatif sur les risques stratégiques encourus tant par le Canada que par l'Alliance. Quelle que soit la gamme d'options nécessaires à un gouvernement afghan d'avoir cette capacité de gouvernance et de sécurité en place, le Canada ne devrait pas retirer ses troupes tant que l'OTAN n'aura pas défini le cadre décisionnel adéquat quant à l'avenir du déploiement global en vertu de l'article 5 du traité OTAN.
Quant au développement, à l'aide humanitaire et à la formation, la poursuite de ces activités dépourvue d'un solide appui militaire dévaloriserait l'engagement remarquable que les Forces canadiennes ont consenti pour l'avenir de l'Afghanistan. Cela n'a rien à voir avec ce que cela a coûté ou coûtera ; il s'agit ici de l'engagement du Canada envers la stabilité, la paix et la liberté dans le monde. Après avoir contribué à tenir le fort dans la plus menaçante des provinces afghanes et l'avoir si bien fait, se déplacer vers une autre région ou même changer la mission en faveur d'une mission d'entraînement militaire dirigée à partir de Kaboul, serait un recalibrage raisonnable de notre mission.
Mettre l'accent seulement sur l'action civile ne fait aucun sens. L'absence d'une présence militaire significative (peut-être un mélange de forces spéciales, de personnel dédié à la formation et des éléments aériens – moins de mille) serait de la folie. Retirer nos militaires complètement de ce qui est encore un théâtre de guerre, enverrait un message malheureux à l'effet que le Canada n'a ni la volonté et ni la capacité de mener jusqu'à sa conclusion logique un enjeu stratégique et militaire. Le groupe d'étude canadien sur l'Afghanistan, présidé par John Manley et qui incluait notamment Pam Wallin, Paul Tellier, Jake Epp et Derek Burney, a recommandé l'envoi de renforts à Kandahar, des hélicoptères et un engagement plus fort de l'Alliance. Tout cela s'est avéré. Nous avons le devoir de nous rendre au terme de cet engagement. Le Canada n'est pas du genre à fuir par la porte d'en arrière. Ça, nous ne l'avons jamais fait et ce n'est pas le moment de commencer.
Le sénateur Hugh Segal est président du comité spécial du Sénat sur la lutte contre le terrorisme, est un membre de la commission des affaires étrangères, et est titulaire d'un doctorat honorifique du CMR.