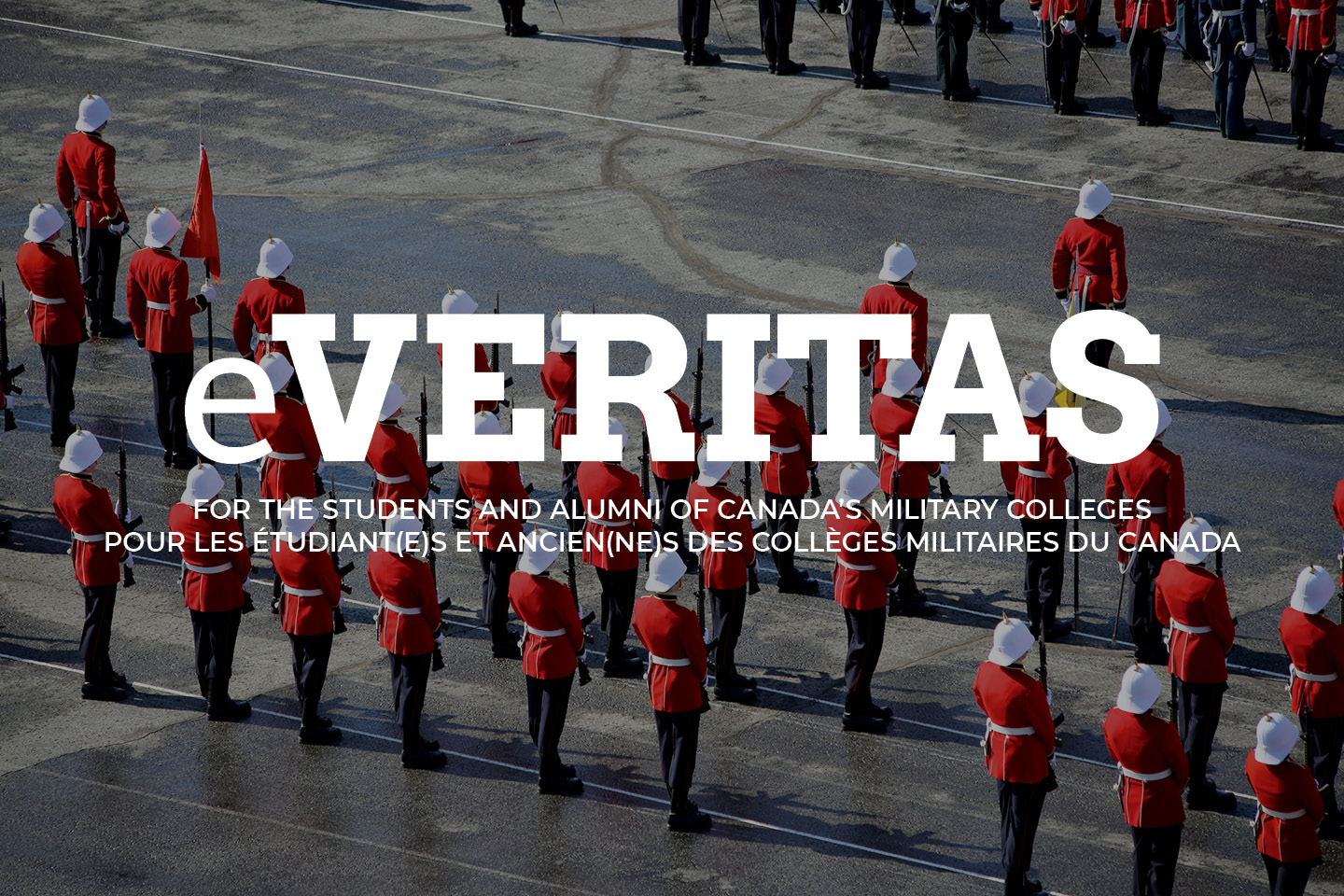 RMC had the pleasure last week of hosting Sen Kenny and members of the Senate Standing Committee on National Security and Defence (SCONSAD), for lunch at the SSM. Their first visit in many years, this important luncheon allowed for tremendous interaction between the Senators, senior leaders of the College and Cadets and to discuss the academic and training programs available at the College.
SCONSAD committee members also toured a number of  CFBs in Ontario, in order to gain a better understanding of the recent advancements in training and improvements to the quality of life of military personnel made by the Canadian Forces.
_______________________________________________
17324 Sharon Donnelly (RMC 1990)
_______________________________________________
Former Comdt  – 12192 Tom Lawson (RMC 1979)
_______________________________________________
14491 Karen Ritchie (RMC 1985) leaves behind positive legacy
Karen will be remembered for her exceptional contributions to both Girl Guides of Canada and the Canadian Forces.
In memory of Karen, members of the first group of Lady Cadets and the women of her graduating class have banded together to set up a "First 32″ camp fund in order to help send 32 girls to GGC's upcoming Guiding Mosaic 2010, an event very dear to Karen's heart and one in which she had been looking forward to taking part. The cost to send one girl to camp is $900.00.
e-Veritas readers wishing to donate (any amount) to the "First 32″ camp fund should contact: Linda Newton 613 949-5861 Linda.Newton@dcc-cdc.gc.ca
_______________________________________________
Media message – "The media is part of the military's operating environment today."
13994 Jamie Cade (RRMC 1983)
_______________________________________________
New ombudsman committed to Defense community
9485 Pierre Daigle (CMR 1973)
By Lesley Craig – The Maple Leaf 4 November 2009 edition – p5
He joined the military when he was 18 and it's been his life ever since. Although he released from the CF five years ago, he's not convinced there is such a thing as retirement, and he likes it that way.
With five years of consulting under his belt, Pierre Daigle is once again working within the defence community as the National Defence and Canadian Forces Ombudsman.
"For 36 years, I've commanded troops at every rank level from lieutenant to major-general," he says. "Dealing with people and taking care of them is something I find very rewarding. Being the ombudsman is a natural extension of my career in the sense of taking care of people. I want to make a difference and help others."
Appointed to the position in February, Mr. Daigle is the first ombudsman with significant military service, and feels that his past experience will only help him inhis new role. With more than three decades worth of knowledge about the military, he knows his way around the organization very well and is familiar with the various mechanisms available for complaint resolution.
"We are an office of referral and education," Mr. Daigle says. "We facilitate access for people to use existing mechanisms but, at the end of the day,we are also an investigative unit. We are a permanent, independent, impartial entity that can look at all the facts and recommend action in order to help people be treated fairly and equitably."
He has direct insight into the demands placed on CF personnel. He is also well aware of the demands indirectly placed on their families. After his retirement, he was appointed as the colonel commandant of the chaplaincy branch.
"For two or three years, I had many contacts with the chaplains and they are very important caregivers for our troops," says Mr. Daigle. "Through them, I got to know more about the family issues."
In planning a tour to visit all the CF bases, Mr. Daigle hopes to reach out not only to military personnel but also to civilian employees, and to the families of both, all of whom can request his services.
The Ombudsman's Office is also open to help cadets, applicants to the Reserve or Regular Force and people on exchange with or secondment to the CF.
Since the Ombudsman's Office was established, in 1998, the majority of concerns and complaints have been related to benefits, release from military service, medical care, harassment and military postings. Other areas the Office can assist in include promotions, access to information, privacy and grievance issues, and military housing.
Despite his many years in the Forces, Mr. Daigle enjoys being able to help the defence community from the outside.
"I've done 36 years in the military but I'm not military any more," he says."I'm apublic servant now. As ombudsman, I'm completely independent. I don't have to ask permission from anybody; I don't have to turn to any chain of command to decide what I'm doing. My focus is entirely on the person who comes to me, and I can do whatever is needed to get my constituents what they need."    More