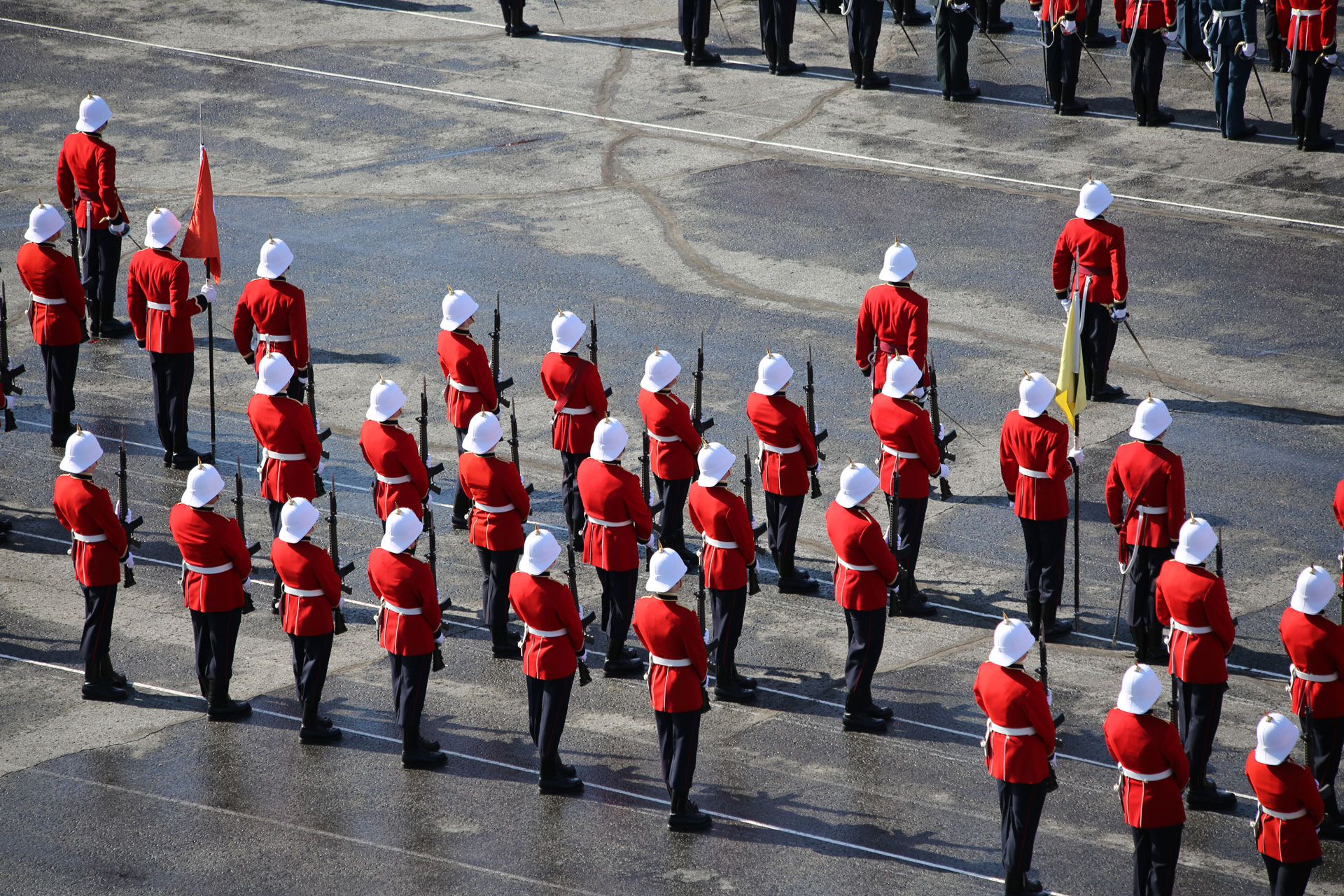 The Christmas Ball
Special thanks to 1st LT Stefan Böttcher, who is a German Exchange Student taking his Masters at RMC, for taking these wonderful pictures of the event.
From all reports – cadets and staff, the Ball was a huge success!  A quick check of Facebook and one sees a ton (or more) of  photos. One hopes the college Sgt Major is not on Facebook, if he is – some cadets may have a lot of explaining to do.
In the meantime, we did pick-up a few tidbits and a few photos from the Pre-Ball reception held at the "B&B residence. Guests included:
Dr and Mrs Tom Racey, Col and Mrs Bill Lewis, LCol Tony O'Keeffe and his wife Major Jackie Cowley, CWO and Mrs JM Chiasson.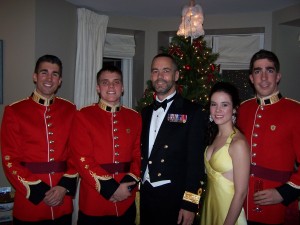 The Cadet Top Four: CWC 24410 Nicholas Bouchard; DCWC 24649 Kayla MacMillan; CWAdO 24924 Max Bernier-Brideau; CWTO 24561 Marc F.Pelland.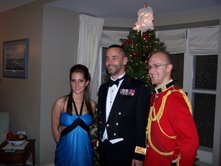 Both ADC's – 24607 Jerome Deschenes and 24863 Josee Belcourt.
We understand we have missed a few names that attended including the "dates" of all the cadets. Sorry about that!
The reception presented a wonderful opportunity for the commandant to present each of the Top Four with a Commandant's Coin in appreciation for their tremendous leadership over the past semester.
We were able to touch base with the commandant on Sunday and we asked him what his impression was of The Ball.
"The Christmas Ball was outstanding, thanks to the tremendous work of so many folks including OCdt Arsenault– the Cadet OPI, the entire J3 team, the Mil Wing leadership led by Lr (N) Peter Boucher, and so many others. The Buffet was spectacular and once again reflective of the great culinary team we have at RMC. The music, including the 'Rockin sounds' of our own "Scarlet Fever" kept everyone on their feet in the hall, and down town Kingston I'm sure!! All in all, a very memorable evening for all the right reasons and one for which Brenda and I are deeply appreciative."