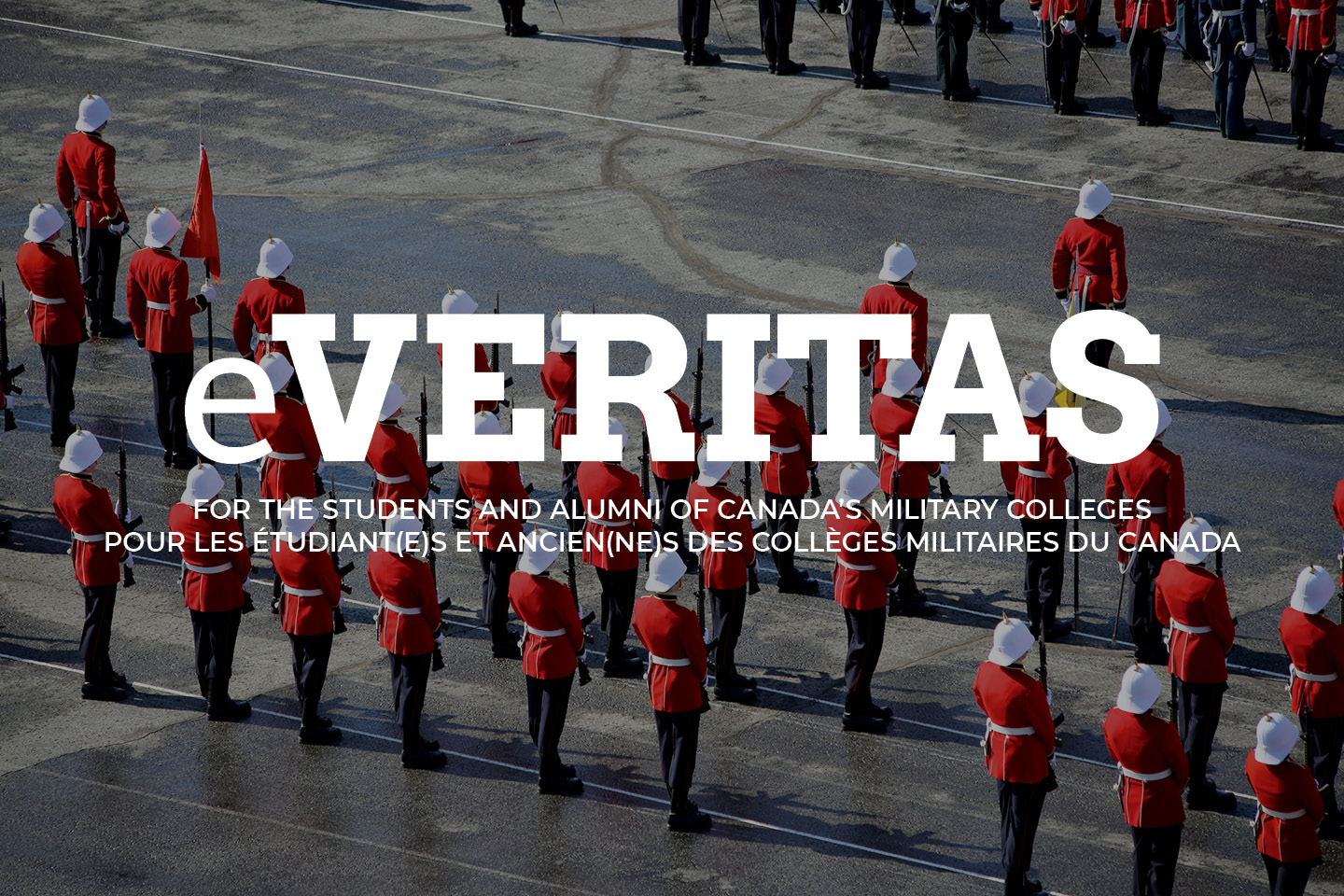 Sit-down with 24974 Richard Lim (RMC '11) – new hockey coach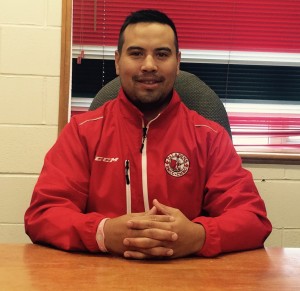 Bill Oliver met up with the recently  signed new Paladins hockey coach, Richard Lim.  Richard first arrived at the college in January 2007 as an interest only student and played the last half of that season.   The Calgary native returned that September after the Initial Assessment Period IAP in St. Jean as a first year Reserve Entry Training Programme (RETP) Officer Cadet. He chose and was successful in pursuing a degree in Civil Engineering and an Military Occupation Classification (MOC) of Construction Engineer (Airfield Engineer at the time). While at the college he was a proud member of 4 squadron where he held bar positions of CSTO and Varsity captain (a 3 bar position).
Richard played for the hockey Paladins for all 4.5 seasons that he attended the college. During his 4.5 half seasons he was an assistant captain for 2 years and the captain for his final year. "My time as an athlete on the hockey team had me play under two very good coaches in Jim Hulton and Adam Shell."
e-V: What have you been doing in hockey & professionally since your undergraduate days?
MORE…
RL: Since graduating in 2011, I have been coaching hockey here at RMC as an Assistant coach and back in Alberta in minor hockey from bantam aged players being drafted by the WHL to player 17 years of age playing Midget AAA. While I have been constantly pursuing my passion of coaching hockey, I had been working as an engineer in the private sector. I had the fortune of working for 2 companies since my graduation; one was an integrity management firm that worked with oil and gas companies to maintain their pipelines and facilities. The other brought me back out to Kingston to be part of the project team building a new power plant in the area.
e-V:  What motivated you to apply for this head coaching position?
RL: Hockey has been part of my life since I could walk. This is true today, coaching hockey has been a passion of mine for a long time, and I had actually started to coach before attending RMC as an interest only student. Once I finished playing I was fortunate to have a great coaching mentor in Adam Shell, which kept that passion to coach alive. When I returned to Kingston for my engineering job, I had planned to help out the team as an Assistant Coach for Adam. Once I found out he had accepted a new job and the Head Coach job became vacant, I knew it was something I wanted to apply for. Not only would this position allow me to pursue my passion as a career, but I would have the opportunity to give back to a program and be part of the process in restoring pride to a program that did so much for me.
e-V: Who do you have as assistants? What will be their role(s)?
RL: Both, Gary and Andre will return as Assistant coaches from previous year staffs. In addition, Tom Connerty and Matthew Cossaboom, both graduates of the 2002h class will be on the staff this season. Tom will be our goalie coach and Matt will be an Assistant coach with a focus on player development.
e-V:  What do you see as your biggest challenge in Year one?
RL: I think the biggest challenge moving forward this year is to instill a confidence in the team. To gain back the swagger that we can compete with any team in our league on any given night.
e-V:  How many "rooks" are you expecting to make the roster? Of the top 3- 5 what are their hockey credentials (individual names, not required)?
RL: This season we have added 9 players that did not play for RMC last season, 2 of which are pursuing post graduate degrees and have previous CIS experience. The remaining new recruits all have at minimum tier 2 experience and look to be impact players for our team.
e-V:  As a player did you compete in any West Point games? If yes, how many and what was your experience and memories?
RL: Unfortunately as a player I never had the opportunity to participate in a West Point game as the 5 year hiatus fell on my 5 years as an athlete at the college. However, during my first year as a Cadet we travelled to West Point as a relationship builder. While there we attended classes with Army hockey players, practiced as a team, had a BBQ with the Army team and attended an Army football game. It was a very eye opening experience, especially as a first year and during FYOP none the less.
e-V:  The team is scheduled to play West Point in late January. What are your expectations? Some former coaches considered it ' just another exhibition game' – how do you consider it?
RL: I think to have such a storied position as Head Coach of RMC Hockey, you have to treasure the history that the West Point rivalry has. I can definitely understand how if the team is in the position to battle for a playoff spot, the West Point game falls at a tough time as the team is gearing up for a meaningful push to the end of the season and hopefully a playoff spot. That being said, the West Point game is something with so much history and one of my only disappointments while playing hockey at RMC is not being able to play in a game. Now as coach I look forward to being part of the rivalry and look forward to our fair share of wins as the game continues forward.
e-V: If you were to describe yourself as a coach – how would you describe yourself?
RL: Demanding but Fair.
e-V: Besides hockey, you are well known as a top golfer and have competed in International Military Sports Council (CISM)  events. How many / where? What is your current handicap?
RL: I was fortunate to attend one World Championship in Jacksonville Florida, but I had the opportunity to attend CISM camps from 2010 until 2013. It was a great opportunity in which I met many great people and friends that I stay in touch with to this day. Currently I am zero handicap.
e-V: Best wishes for success for this upcoming season and well beyond.