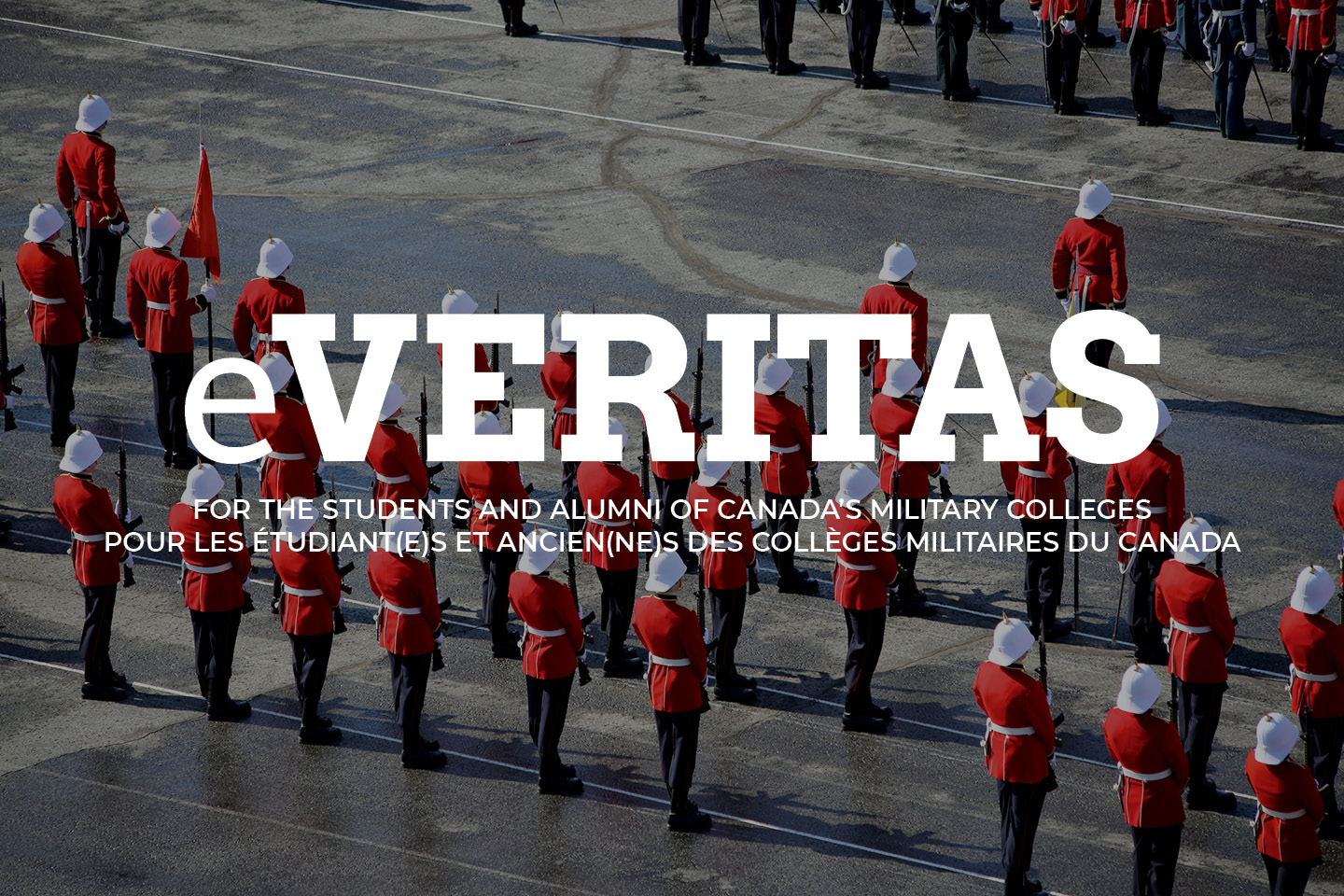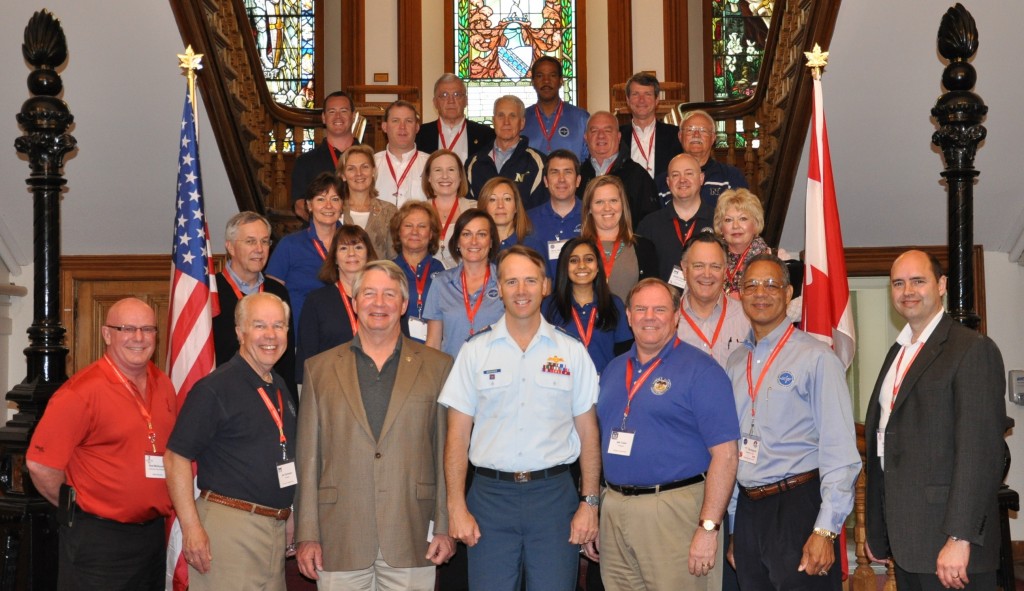 Photo by Capt Yvette Grygoryev -RMCC Public Affairs Officer
Joint Services Academies Alumni Executive Conference (JSAAEC 2014) Canada Style!
This year's conference participants numbered 32 participants and 11 spouses from the six JSAAEC members. The conference is as much about relationship building and networking as it is about exchanging best practices and ideas. To that end, the conference was enhanced by quintessential Kingston social activities. The Meet and Greet was held at the Battery Bistro at Fort Henry on Wednesday evening which was highlighted by the City's Town Crier, Chris Whyman, who never fails to make a positive impression.
The conference meetings commenced on Thursday morning with a wonderfully warm welcome from the Commandant, BGen Meinzinger, in Currie Hall. Following that, the conference divided into five break-out groups which catered to the CEOs, Finance, Development, Communications and Marketing, and Alumni Relations. It was amazing to see how much each of the organizations has in common and to share best practices!
On Thursday evening, everyone was treated to a wonderful boat cruise to the fabled 1,000 Islands while being entertained by the talented and amusing Billy Bridger who also provided incredible retirement memories for two long serving JSAAEC members!
8838 Ross McKenzie (Class of 70), the RMC Museum Curator, played a key role in providing our American colleagues with a much better appreciation for both Kingston and RMC. First he provided the on board narration during the guided trolley tour from the historic downtown to the Fort Henry. He later provided a more detailed briefing on Kingston's strategic military contribution to the evolution of our country and Kingston's prominent role during the War of 1812 and its consequence which brought the enhanced fortification of the city.
First of all, a Bravo Zulu for our Adjutant of the Old Brigade, 5611 Gerry Stowe, for acting as a tour guide on Friday and again to Ross hosting the private tour of the Museum in Fort Frederick.
As well, many thanks to Commandant, College and the four Cadets for their enthusiastic support and for being such wonderful ambassadors. The presence of Cadets was certainly popular; not only did they act as guides but they also interacted with the conference attendees and allowed them first hand to compare the differences and similarities between cadets.
The conference successfully concluded on Friday with all of our American guests American guests getting all the "Canadiana" that they could handle. Everyone came away enriched with a much clearer understanding of RMCC as well as an appreciation for the beauty and historical significance of Kingston. Fuelled with new ideas and friendships, the conference succeeded in prominently showcasing the College while also deepening the bonds that Canada enjoys with our American counterparts.
Bryan Bailey and Rod McDonald