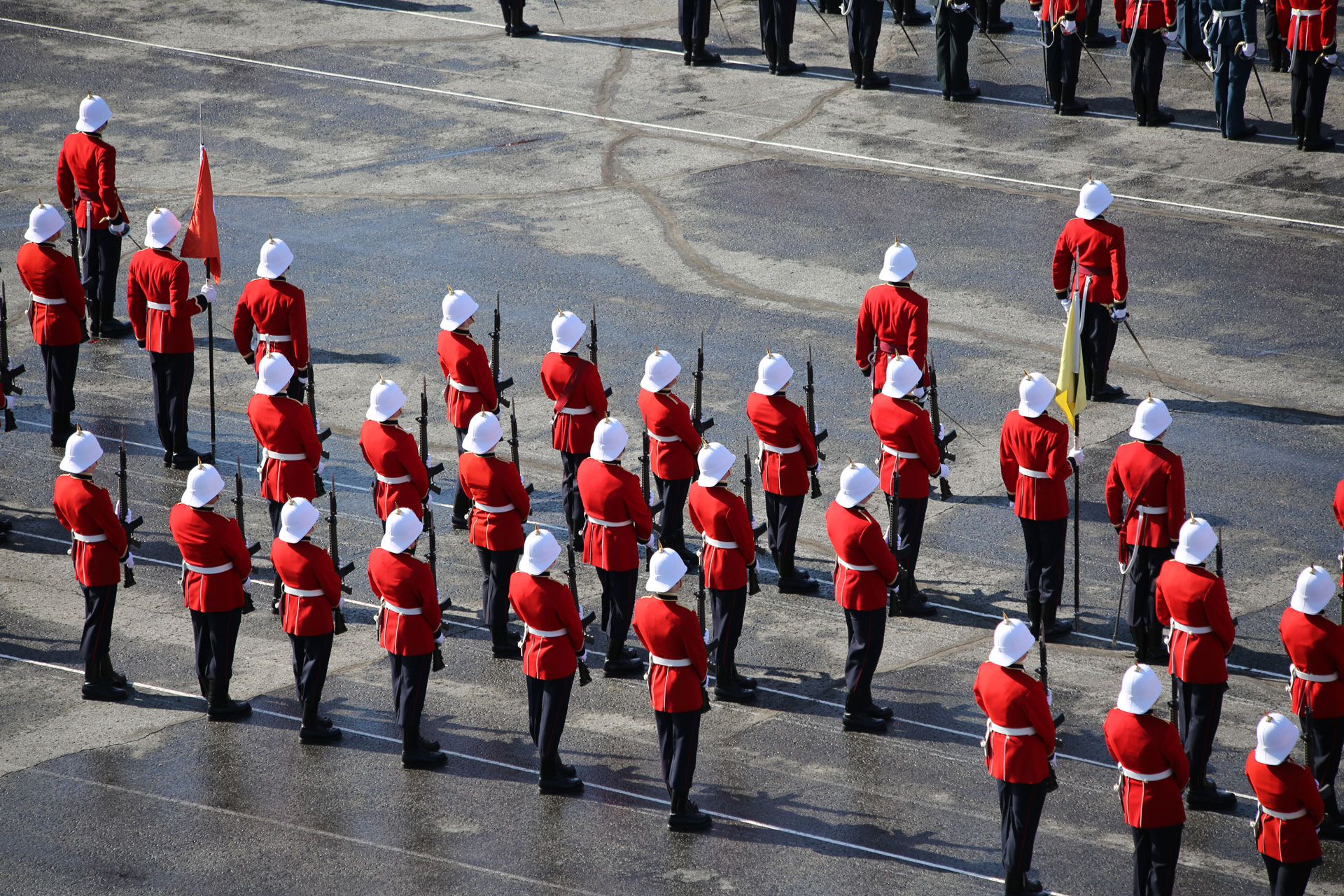 Bringing the winning spirit to (W) volleyball
By: 25432 OCdt Nathan Williams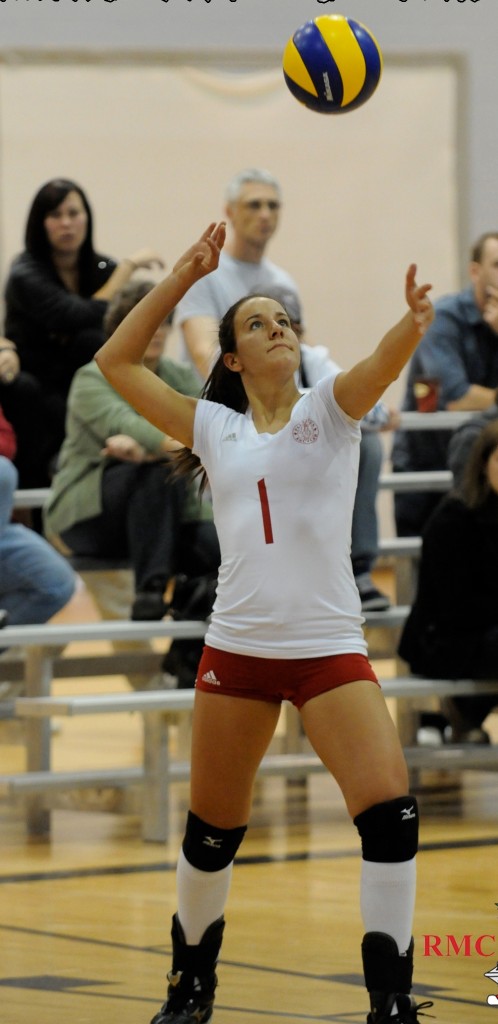 Danielle Vortisch, 26039, womens volleyball. Danielle joins us at RMC from her home town of Whitby, ON. A member of 12 squadron and an aeronautical engineer, Danielle intends to pursue a career with the Canadian Forces in air navigation. While not hitting the books however, Danielle plays outside hitter on the varsity womens volleyball team, playing a sport that she has enjoyed for the past ten years, during which she has played in every position, both on the courts and in the sands. Having competed numerous times on a national level, and winning 3 national volleyball championships, Danielle recalls one particular game in the 2009 beach volleyball nationals where her and her injured partner came back from a 9-14 deficit to win 17-15 and secure the bronze medal.
Nickname: Dani
Superstition: Eating chicken pasta before a major game.
Favorite Pro Athlete / Team: Cristiano Ronaldo / Portugal
Favorite Food: Lobster
Hobbies: Music, Clubbing
Favorite Song: Fly away, Machel Montana
Future Aspirations: To travel.
Biggest Fear: Silence
xxxx
__________________________
Annual Mech/Aero World Cup of Soccer Tournament 2010
The graduating class of 2011 prior to the start of their last World Cup Soccer Tournament here at RMC.
Mech/Aero World Cup of Soccer Tournament
By: 25233 Greg Theriau
The Annual Mechanical/Aeronautical Engineering World Cup of Soccer Tournament took place on Wednesday, 13 October, 2010. The weather could not have been better with clear skies and a brisk chill in the air to remind all players of the coming winter season. It was perfect weather to defeat the defending champions, the Professors.
Every year the Mechanical and Aeronautical Engineering department holds a soccer tournament to bring together not only the students, but the professors as well. It provides a good opportunity for the hard working engineers to relax and have an evening of fun competition. As with previous years, there were three teams entered into the tournament. There was a combined second and third year team, a fourth year team, and a professor's team.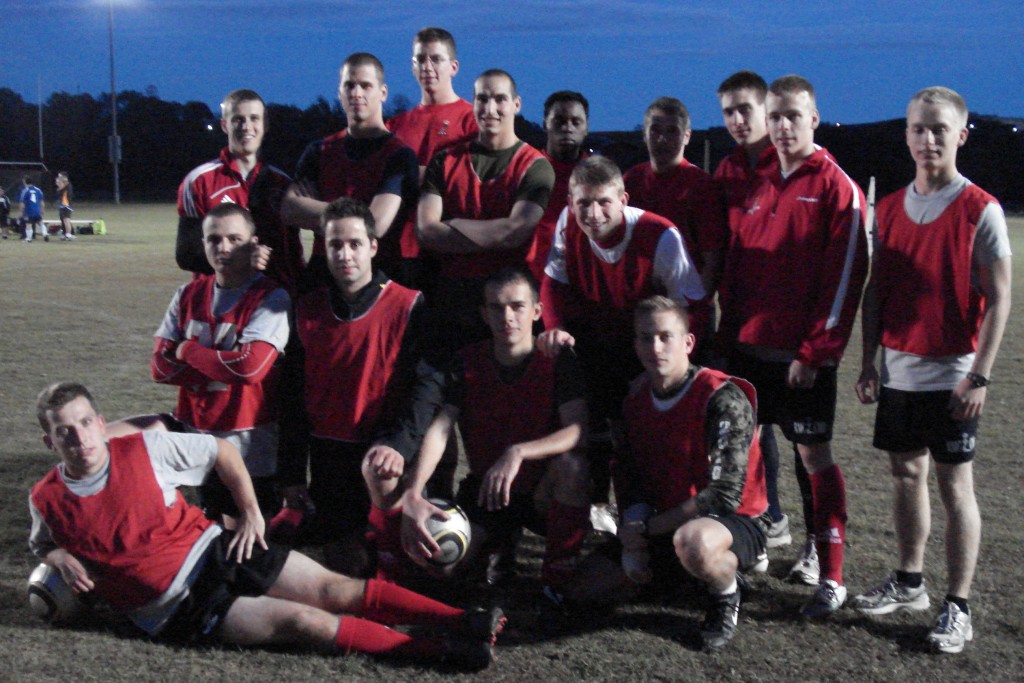 The combined second and third year team shown above prior to the start of the tournament.
The first match commenced having the second and third year team playing against the professors. It was a hard fought match between the two sides and resulted in a 1-1 draw. Having tied the defending champions, the second and third year team entered their second match against the fourth years with confidence. Unfortunately, the fourth years proved to be too much and the second and third years lost 4-0. Having won their previous match handily, the fourth years were on their way to victory. The final match took place between the fourth years and the professors. The professors, however, proved their title as the defending champions and came out on top in a 3-1 victory over the fourth years.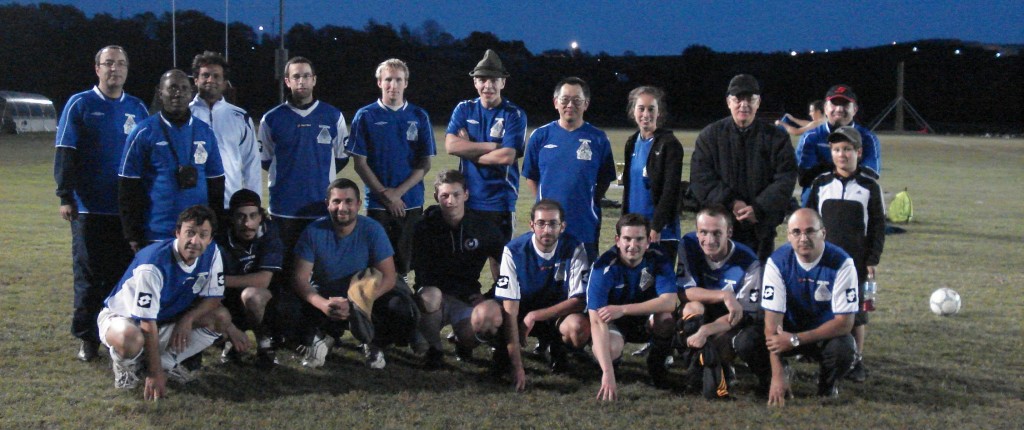 The professors team prior to kicking off their championship run.
The tournament was capped off by an evening of pizza and beverages in the cadet mess.