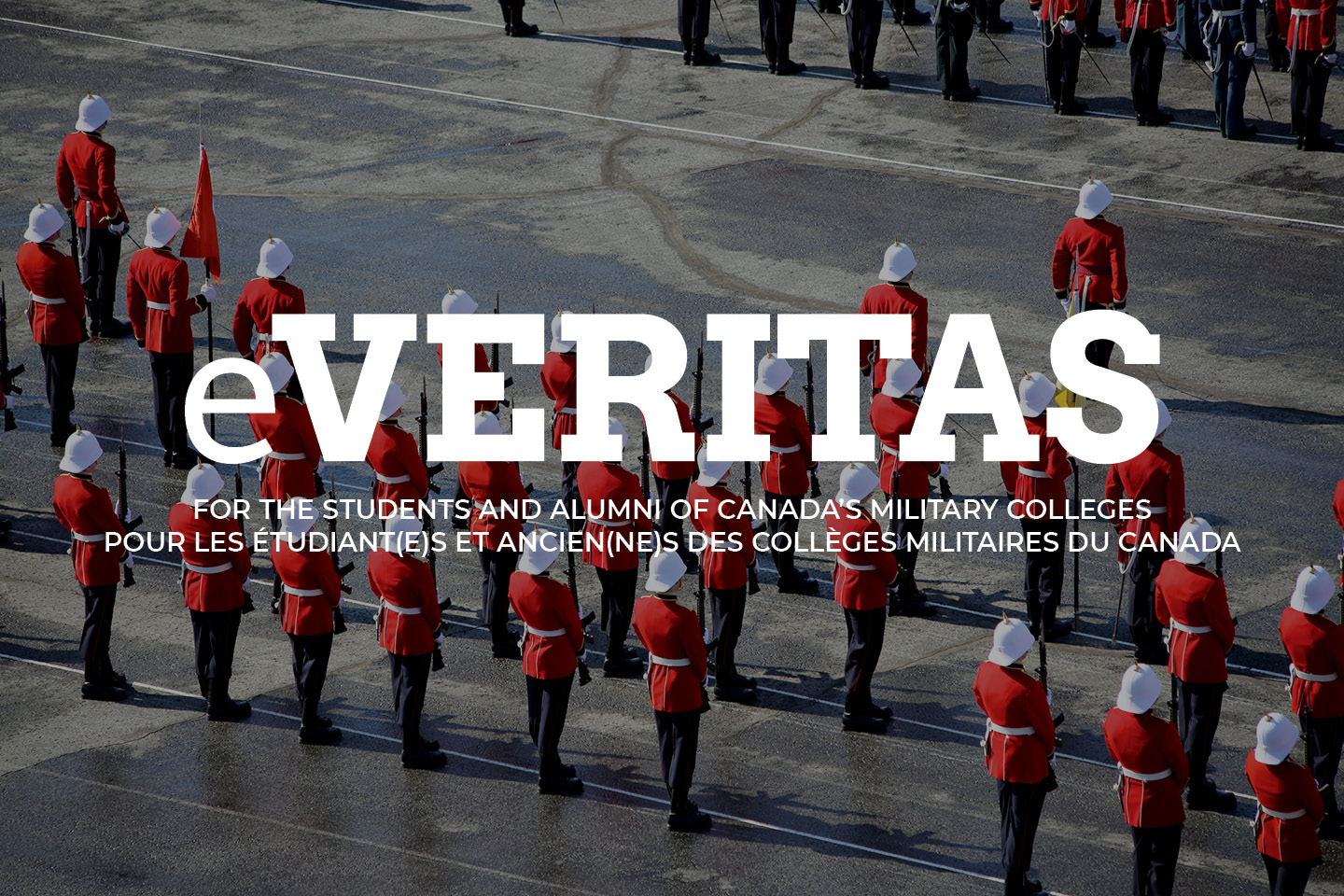 RMCC Competitive Swimmers at recent Kingston regional swim meet. Standing clockwise:NCdt Nicholas Lightbody; OCdt Jean-Francois Lévesque; OCdt Shaun Noel; OCdt Sandra Edmison; NCdt Connor Duke; Seated front-to-back : NCdt Jessica Henry; OCdt Andrew Järvis and NCdt Iain Wilson
RMCC Well Represented at EOSAC
Article by: M. 'kommy' Farahani
The last weekend of January brought out the best in the RMCC competitive swimmers in the annual Eastern Ontario Swimming Association Championships, held in Belleville Ontario.
The high qualifying standards and the number of swimmers that find their way to the Nationals, sets the tempo and underlying quality of this regional meet. The RMCC was well represented by NCdt. Connor Duke, NCdt. Jean- Francois Lévesque, OCdt. Nicholas Swanson and NCdt. Iain Wilson. This meet was the culmination of months of disciplined practice under the supervision of the race director Kaleigh Heard at the KMCSC pool.
NCdt. Wilson's 100m Butterfly produced a personal best. NCdt. Lévesque's two personal best performances in the grueling 1500 and 800 meter Freestyle reflected his work ethic and dedication throughout the season. The 200 meter breaststroke finals brought out a head-to-head race between NCdt. Connor Duke and OCdt. Nicholas Swanson, with a 4th place finish for the former.
After some deserved rest and relaxation in the February break, the competitive swimmers will be back in the pool early mornings with their sights set on another important race at the University of Ottawa in March. The fitness and tri-swimmers continue to improve their skills and endurance for the coming summer challenges in the open waters.
Truth Duty Valour
***

Cadet Wing is Readying for the Physical Performance Test Both in Mind and Body
By: 26659 OCdt (II) Danielle Andela
This upcoming week is the semi-annual PPT in which Officer Cadets are tested in their running, muscular strength and agility skills. The tests range from a 20 meter shuttle run to push-up and sit-up tests as well as an agility run and long jump test. The lead up time to the PPT, for some, includes cutting back on the nightly desserts, hitting the gym more often and mentally preparing oneself for the push ahead. Here are the mechanisms used by some of my fellow Wing Members to prepare for the PPT. The questions included "what do you do, in regards to your physical activity, diet and sleep cycle, to prepare for the PPT?" and "how do you mentally prepare yourself before the test?"
"I come to SPT every morning to prepare for the PPT. I am also here on weekends to practise the shuttle run. I try to take more naps during the day and I try to eat healthy with every meal, three meals a day. I don't have much of a routine before the test itself but I always try and get at least seven hours of sleep."
NCdt 27019 (I) Baillargeon – History
"I am practising long jump and the agility run. I have not had to change anything about my eating or sleeping habits. It's mostly working on technique. Before the PPT I just suck it up and go for it. Beforehand I'm a little nervous so I don't mess up and fail, but other than that I don't do much mental preparation."
OCdt 26564 (II) Emmerson – Politics
"I am doing some chin-ups and push-ups in the shacks. I'm doing what I can to get some running done in the cold, I don't like treadmills. I'm eating healthy, I don't really eat desserts and I try and make sure I get a little bit of everything. Before the PPT I calm down and I just think about finishing the test, get in the zone and then when they say go, you go and don't stop until you're finished."
OCdt 26333 (III) McCall – Mechanical Engineering
"I cut out drinking two weeks before usually, diet wise, I don't change much. I super hydrate the night before and the morning of, lots of water. I try not to eat junk food a few days before, so I have energy and have breakfast the morning of. Exercise wise, cardio is the first to go so if I'm thinking about it, three weeks before I'll start running again. I usually have enough residual fitness to pass but to try and do well I will work on cardio and push-ups. I usually do a couple warm-up laps and figure out what my goals are in each event and make sure I meet them."
OCdt 26173 (IV) Morgan – Honours History