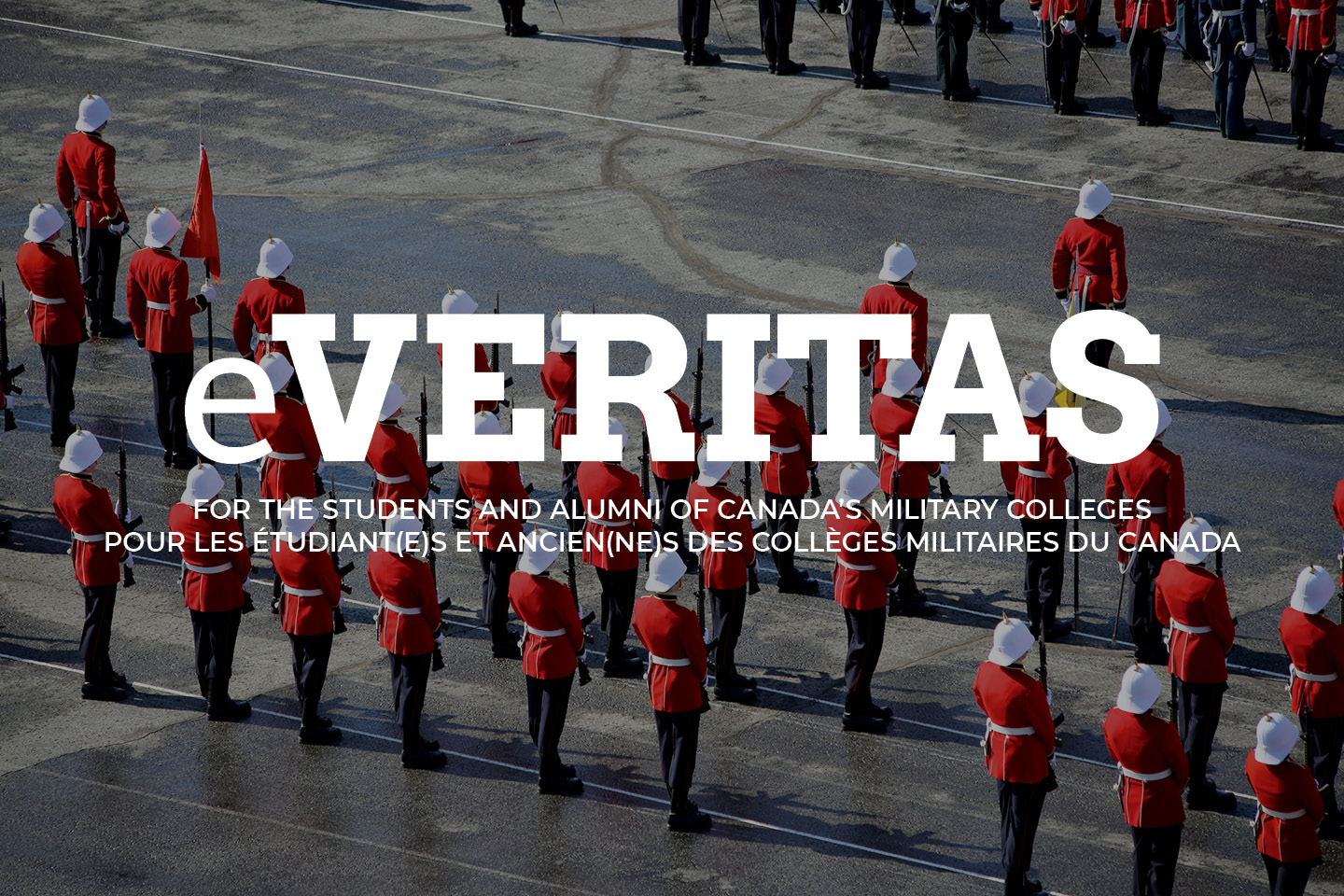 Teaching Lessons In and Out of the Classroom – Mr. Kommy Farahani
Article by OCdt (III) Christopher Lane
There are many people at RMC that make the college a distinctive university experience, from Squadron Commanders to the Sergeant Major. Over the next few weeks, eVeritas will be highlighting the impact of an often overlooked element of the RMC staff, the professors. We will be spotlighting one professor each week, examining their unique relationship with students, and the aspects of their lives that make them who they are.
This week, we spotlight Mr. 'Kommy' Farahani of the Chemistry Department, known at the college simply as Kommy. Despite being at RMC for over twenty years, Kommy treasures every day he spends with cadets, continuing to serve as one of the college's most respected and beloved professors.
Kommy completed his undergraduate at Lakehead University and the University of Manitoba before completing his graduate program in radiation physics and chemistry at the University of Calgary. It didn't take long for Kommy to find his way to RMC; after a short stint at an environmental research facility in northern Alberta, he began his career at the college in September 1990.
Since arriving at RMC, Kommy has taught his classes far more than the curriculum laid out in course syllabi. Showing a genuine interest in every single one of his students, Kommy inspires every cadet he encounters with his refreshingly positive attitude, whether advising them daily on a thesis project or teaching them a first year chemistry course. He emphasizes that dwelling on the negatives of small setbacks is pointless, that instead we should focus on the big picture and move on with positivity.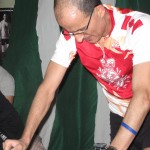 This never-say-die attitude finds its origins in Kommy's extra-curricular pursuits, particularly in the sports Kommy participates in. The passion of his life is his swimming; he can be found in the KMCSC pool no later than 0530 four times a week, dedicating "as much time as humanly possible" to improving himself physically. Kommy hopes that by using a scientific approach to sport and maintaining his impressive determination, he can propel himself to the Canadian Masters Swimming Championships in the near future. One of Kommy's proudest moments at the college came last semester, when he was invited to swim with the RMC Swimming Team as part of their relay team. His dedication to sport has taught him the importance of dealing with failure in a positive light. He applies this lesson to every facet of his life: as in sports, you cannot succeed in life overnight.
Some of the major motivations in Kommy's life, and the reasons he continues to treasure every day of his work, are the very cadets he teaches. He is inspired by cadets' drive to succeed in all pillars, and is especially motivated to see cadets he has taught leave the college and succeed in the CF and beyond. The feeling of family that connects cadets to the RMC community long after they leave the college is what Kommy believes differentiates the school from other civilian universities, making RMC a true Canadian jewel.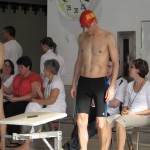 Just last weekend, Kommy achieved a new personal best time for the 800m event during a swim meet in Brockville, pushing himself further towards his goals. As motivated as Kommy may be by cadets at the college, he should know that his attitude, genuine kindness and achievements outside the classroom inspire us cadets even more.  farahani-m@rmc.ca