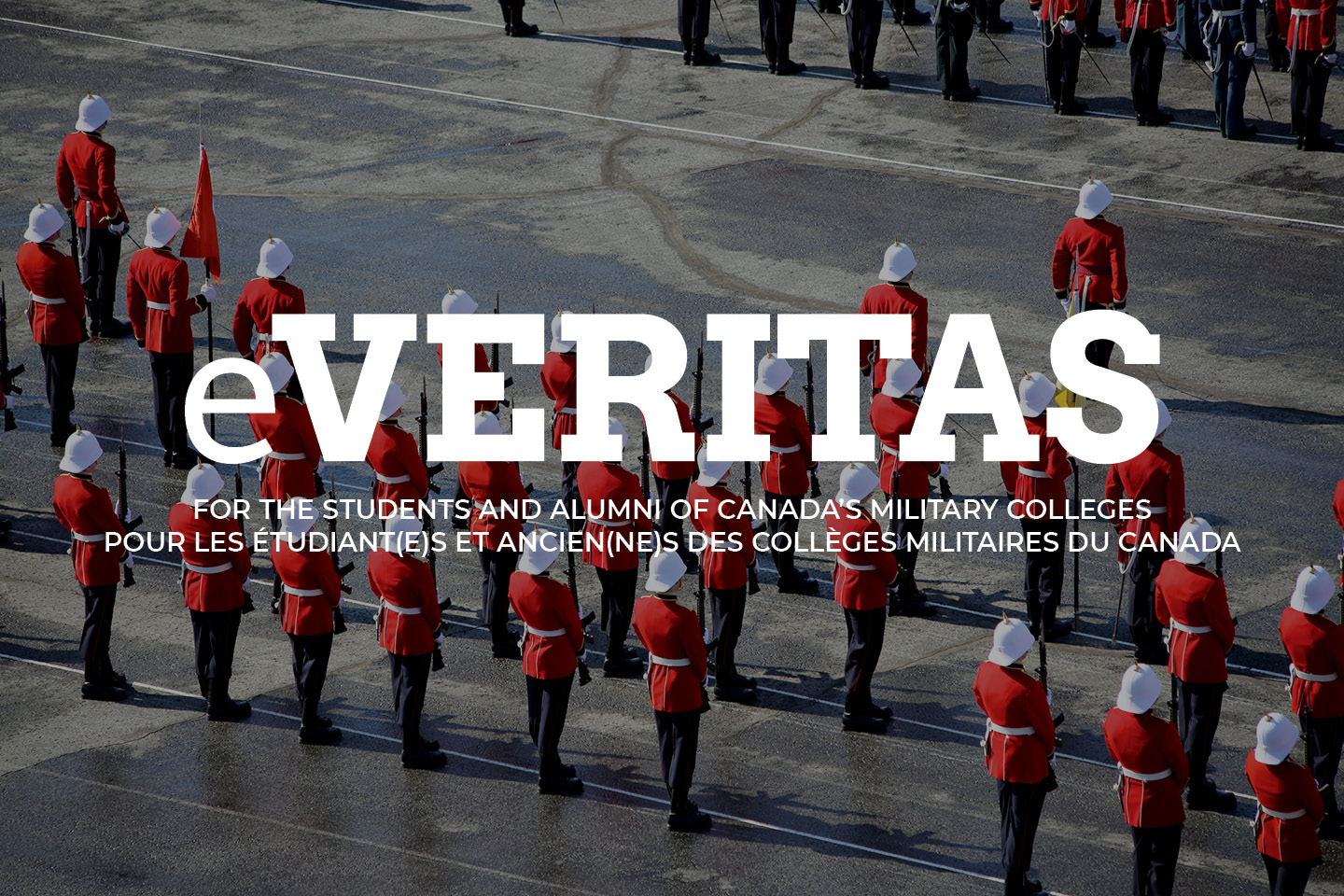 25366 Mike Shewfelt recently had the chance to sit down with Erin Thompson, Supplemental Physical Training Coordinator and Physical Educator at the Royal Military College of Canada.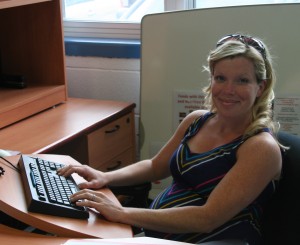 e-Veritas: Why did you choose to come to RMCC…?
Erin Thompson:  I came to RMCC because I am passionate about fitness and health and with most fitness and health careers you are forced to become a sales person and are constantly focused on ways to sell the product to clients. RMCC allows me to teach fitness and health, practice what I preach, and train Officer Cadets without having to worry about the next sales pitch.
Loving where I live is also very important to me. Having lived in Calgary, Alberta; Shilo, Manitoba; North Bay, Ontario; St. Catharines, Ontario; and Jacksonville Florida, I would have to say I enjoy living in Kingston the most. It is a beautiful town to live in and the RMC campus is one of the reasons for this. I look forward to coming to work every day because I live in such a unique Canadian City.
e-Veritas: What are the highlights of your time at the College, both good and bad…?
Erin Thompson: One of the best parts of my job as SPT Coordinator is watching Officer Cadets grow into mature young women and men and seeing them improve their fitness levels over time. I haven't enjoyed anything more than seeing someone at RMC find success with a fitness standard for the first time. It improves their self-confidence and gives them such positive energy. In the five years I have been at RMC, I have had over 100 of these experiences and it makes an entire year of hard work worthwhile.
Another major highlight of my time at RMC is building a relationship with the Physical Education staff. They are a great group of people to work with and some have become lifelong friends!
I find one bad thing about being at RMC is that there is always such a high training wing staff turnover, which makes it hard to keep certain initiatives rolling. This can be frustrating at times when trying to develop future programs and ideas but at the same time, it is nice to meet and get to know new CF members.
e-Veritas: What do you like most about working with the Cadets…?
Erin Thompson: I love working with the Officer Cadets because I get to be the positive part of their day. Often they are coming from a classroom or from doing an assignment into a fun Physical Education class and I get to be the person that perks up their day.
e-Veritas: What advice do you have for the Cadets…?
Erin Thompson: Some advice I have for Officer Cadets is to think about their nutrition now while you are young and find something (any form of fitness training) that you are passionate about and set goals in this area often so that you can adopt a healthy lifestyle for life. This will keep you young, feeling great, operational, and away from the doctor's office!!!!