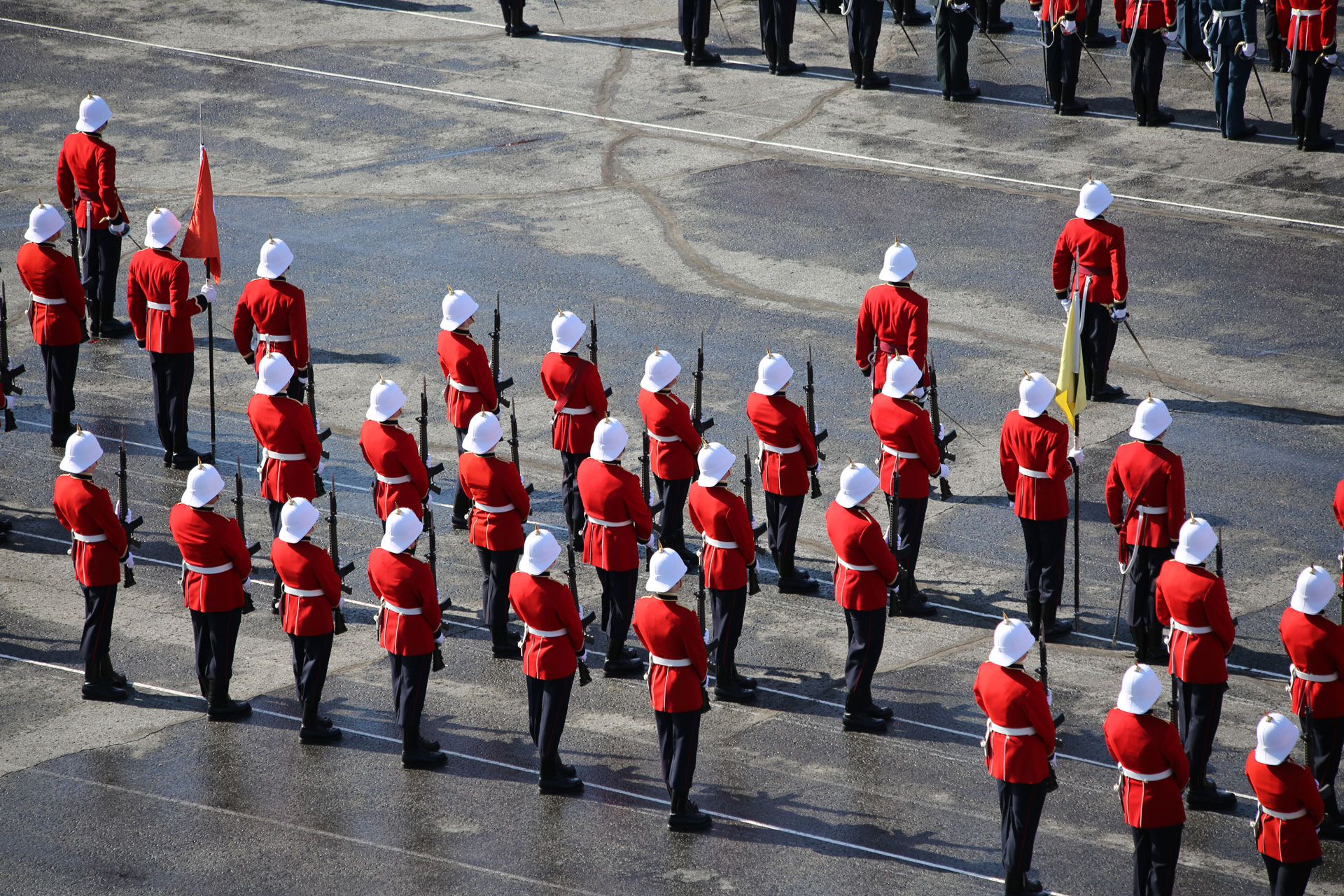 2010 GRADUATES:
LAND FORCE TECHNICAL STAFF PROGRAMME – LFTSP SERIAL 15
ARMY TECHNICAL WARRANT OFFICER PROGRAMME – ATWOP SERIAL 7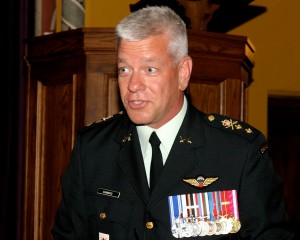 Caption: MGen A. Howard addresses the graduates, families and faculty.
The Department of Applied Military Science graduated its 15th course of Land Forces Technical Staff Officers and 7th class of Master Gunners under the Army Technical Warrant Officer Programme on the 28 June 2010 in Currie Hall.
The graduating class, the attending families and faculty were addressed by the guest of honour, MGen A. Howard, A/CLS. Commodore W.S. Truelove promoted MWO R. Fillier to CWO, he will assume the duties of the Department of Applied Military Science CWO.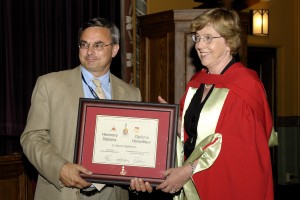 Caption: Dr Joel Sokolsky Principal of RMC presents Dr Marion McKeown with the first Honourary LFTSP graduation certificate.
The commandant presented MWO D. Loader and WO V. Lively with their CD1. During the ceremony the first honorary LFTSP graduate was bestowed on Dr Marion McKeown by Dr J. Sokowsky, Principal of the College. Dr McKeown has had a long affiliation with the staff and students of the Department of Applied Military Science through her endeavors at the college writing centre.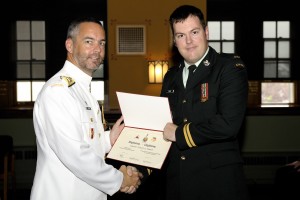 Caption: Commodore W.S. Truelove presents Capt Bob Barker with his LFTSP Diploma.
The nine graduating technical staff officers and 11 Master gunners have now received their postings to capability development positions throughout the Canadian Forces.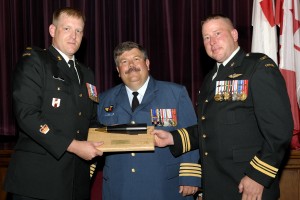 Caption: Maj Dwayne Atkinson and WO Aaron Todd present the graduating class gift to to Col Bill Lewis Director of AMS.
Four photos: Brad Lowe