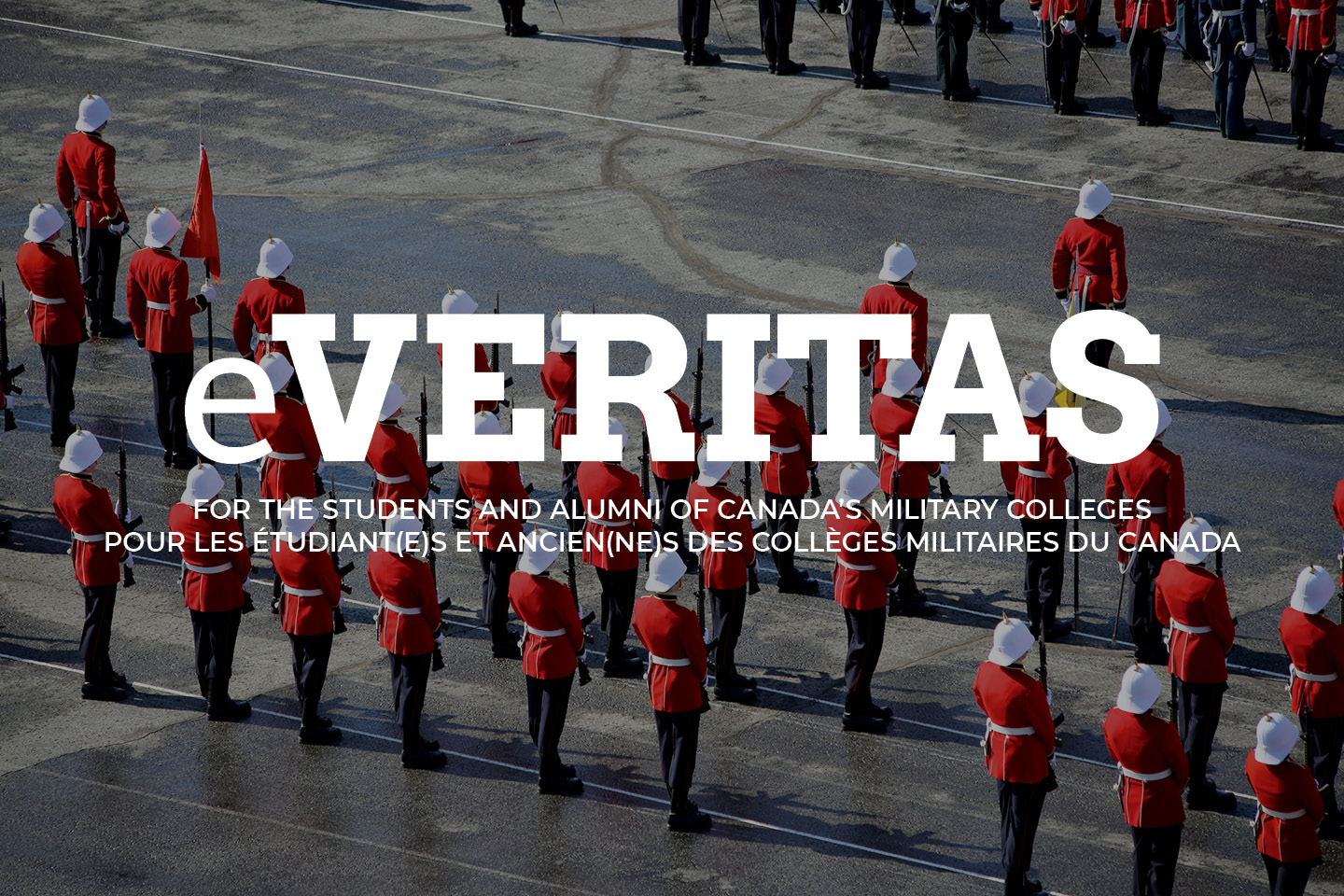 The Way I See It
26670 NCdt III Katherine Silins
Coming back to Kingston after Christmas leave is always bittersweet. Living, working out and attending classes together can make squadron-mates, classmates and friends seem like a second family and returning means coming back to the familiar rhythm and structure of the College. However, it also means swapping waking up at 10 without an alarm to dragging yourself out of bed at 0530 for PT, ironing 5s instead of washing the same faded t-shirt and pajama pants over and over again, trading home-cooked meals for the steam line, and, perhaps most of all, saying goodbye to friends and family back home.
Luckily, the new semester brings with it a clean slate for all cadets, regardless of what may have transpired last semester. The new barslate has taken over, complete with fresh eyes and new ideas and different classes are an opportunity to fulfill academic-related New Year's resolutions. The Wing has many exciting events planned from now until May, including the I-81 Westpoint exchange, Commandant's inspection, MOC weekend, and, of course, the graduation and commissioning of the Class of 2014 to look forward to.
While not yet in full swing, the first week back did not lack excitement – perhaps highlighted by inclement weather forcing the Wing to dress in combats until Wednesday and Wednesday's PMT featuring the new Top 5. Even the weekend was busy, with supplemental examinations and the barman workshop on Friday, Saturday and Sunday to prepare the junior and senior leaders for the upcoming semester.
Now that class syllabuses have been handed out, sections are settled and the novelty of being back at the College has worn off, it is time to buckle down and get to work – a task that the Cadet Wing never fails to accomplish.
***
The Cadet Wing Braves the Cold
26659 OCdt (II) Danielle Andela
The first week back from Christmas Break has been a busy one. With Officer Cadets focusing on consolidating their schedules, getting back into fitness schedules and hitting the books hard, little time is left to worry about the chilly weather. With -17 degree days, the Royal Military College of Canada has been bundling up and taking care of business. Officer Cadets were outside during the week helping reflate the Dome and once again this Friday for the Cadet Wing Commanders Parade. The week finished off with Barman Workshops all weekend for all the Barmen in the Cadet Wing to prepare them for their new positions. RMCC has hit the ground running and is going to hit the four pillars of excellence hard as the semester progresses!