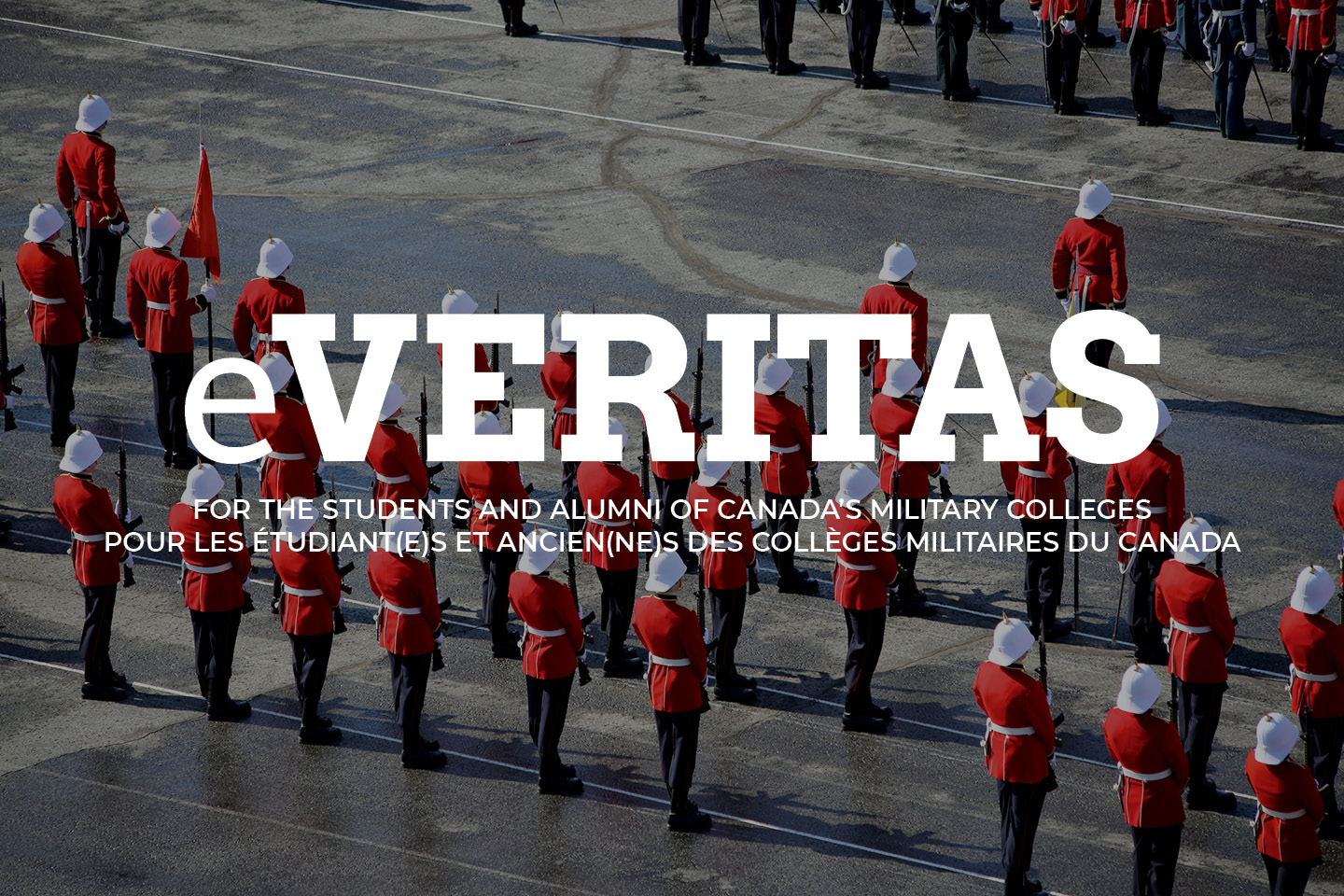 Not Everyone Went to Cuba…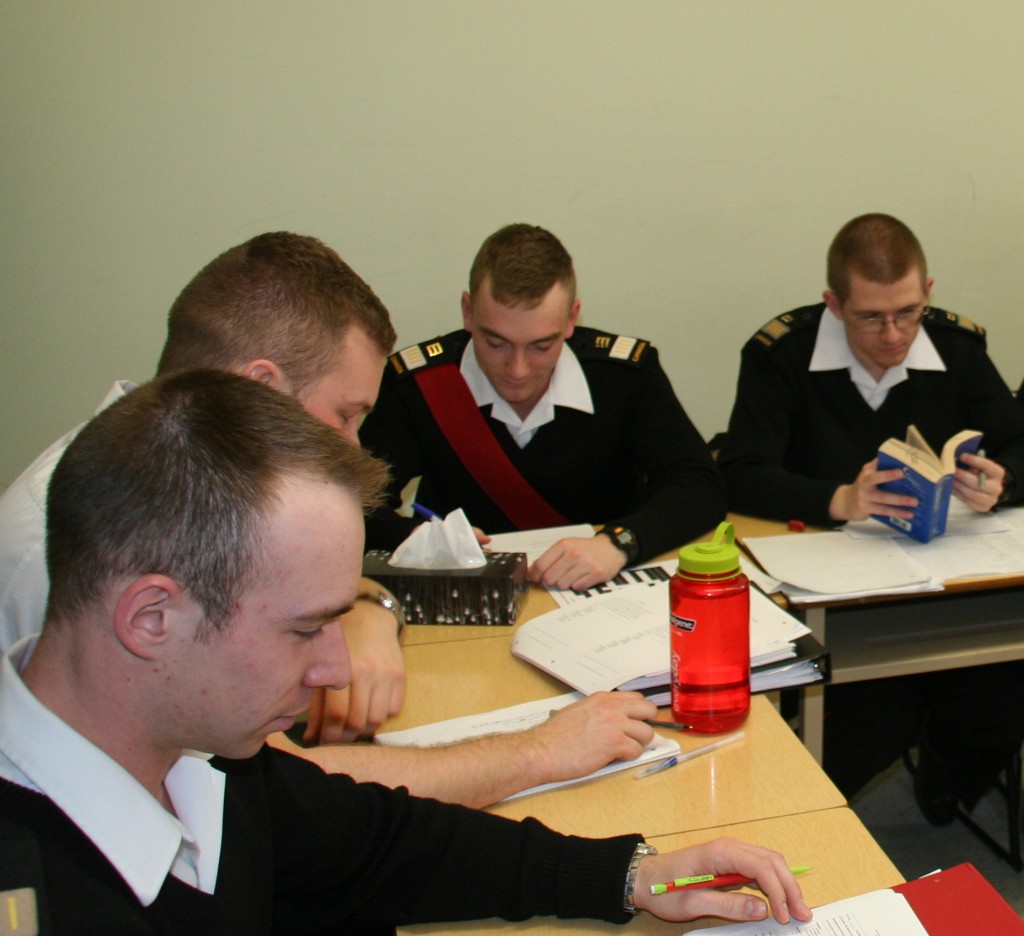 Article and Photos by 25366 NCdt (IV) Mike Shewfelt
…some stayed on the peninsula to learn French. Thirty-four 4th Year officer cadets voluntarily gave up their week of vacation in an attempt to improve their bilingualism profile. Bilingualism is one of the four components of the RMC program and success in that pillar is a prerequisite for graduation. To that end, the cadets received five periods of French instruction per day in order to work on their reading, writing, and oral speaking skills. The short term goal of the week was the reading and writing tests done on Friday 24 Feb 12. As the French oral exam is done in conjunction with evaluators  in Ottawa, that testing will be held in late March and early April. Those cadets who were successful on Friday's tests move one step closer to attaining the bilingualism profile necessary for graduation, while those who were not successful will have one last chance in April.
___________________________________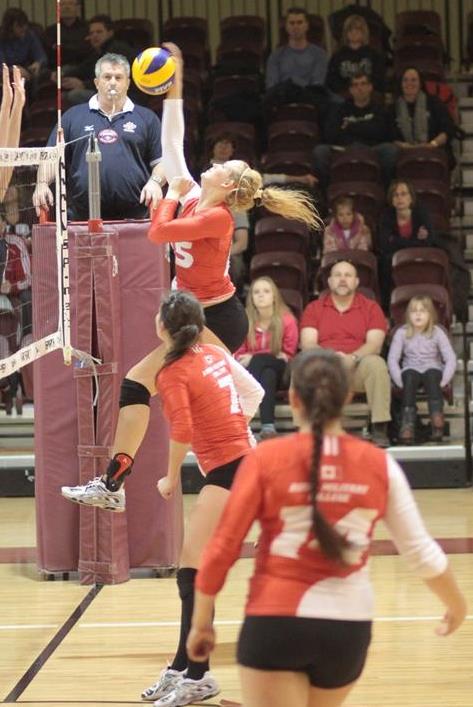 Photo By: John Sheahan
York volleyball player deemed ineligible – RMC Awarded Berth in Final 4
York University used an ineligible player in their quarter-final play-off RMC match held 18 Feb. York had won the match 3-0.
As a result, Ontario University Athletics (OUA) imposed a sanction of forfeiture by York, and RMC has been awarded a 3-0 win. The ruling means that RMC Paladins were able to compete in the OUA Final Four championship.
The Final Four Championship was held 25 / 26 Feb. RMC came up short in a 3-0 match loss to University of Ottawa; they also fell 3-0 to University of Toronto in the bronze medal game.  See results here.
OUA ANNOUNCES WOMEN'S VOLLEYBALL MAJOR AWARD WINNERS AND ALL-STARS
Melissa McCoy is the lone RMC representative. Article
Fencing News…

The Christian Vidosa Trophy for Coach of the Year (2012) (Ontario University Athletics) went to A134 Patricia Howes of the Royal Military College of Canada.