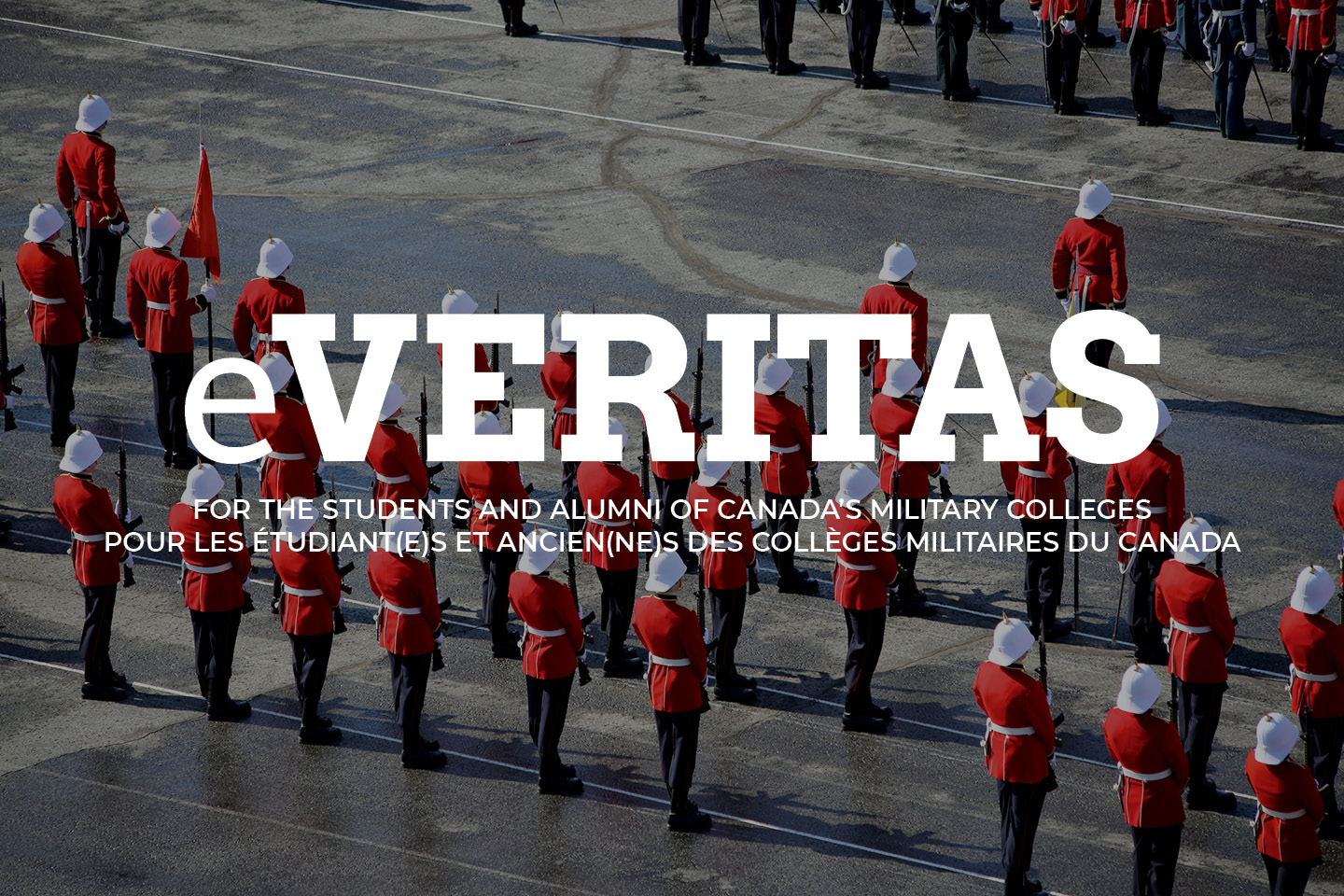 2012 Sandhurst Team Well On Their Way
Article by 25720 OCdt (III) Cindy LaVine
After a grueling one week selection process that lasted from the 16th to the 22nd of January, the 2012 Sandhurst team was announced. The team then began an intense training routine. While the members' physical limits were being pushed daily through an intensive physical regime, their military skills were also being moulded and perfected. In the last few weeks the team has worked tirelessly to master skills such as knots, tactical combat casualty care (TCCC), and rope bridges as well as weapons drills and marksmanship. These few skills are just the beginning of what is in store for the 2012 Sandhurst team. The upcoming few months of intensive training and skill acquisition will include the mastering of rappelling, navigation, grenades, foreign weapons, leadership, boat handling and many other important military skills that will be tested during the final competition.
On the 11th and 12th of February, the weekend before Spring Break, the Sandhurst team tackled the Petawawa ranges. The first day, the team undertook the traditional 600 m range during which they developed their marksmanship skills. Through expert coaching and mentoring by Capt Schamuhn, WO Desjardins, PO1 Poirier and skilled returning team members 25360 OCdt (III) Dominic Ragetli and 25727 OCdt (III) Brandon Philp, the team perfected their marksmanship, increasing their speed and accuracy to a considerable degree. The weekend culminated with a day at the pop-up Lockheed Martin target range. The team was faced with realistic combat scenarios, much like those that will be seen at the Sandhurst competition in April. The scenarios consisted of friendly and enemy target differentiation, judging target distances, and unknown target positioning. In this way, the team mastered section level tactics, quick and accurate reaction time and communication skills.
On Wednesday February 15th, the team competed in its first mini-Sandhurst competition. This is one of two such mini-competitions that will be completed before the actual competition at Westpoint. They are designed to challenge the team members on each of the military skills they have acquired. Moreover, they are also designed to replicate the stressful and exhausting conditions that the team will face during the Sandhurst competition in April. These mini-competitions therefore represent the culmination of a phase of training by testing the team members on the skills that they have mastered in the previous weeks.
The 2012 Sandhurst team has been training rigorously in the three weeks since the team was announced. Their determination and motivation have pushed them rapidly forward in their training, while their vigilance and dedication have lead them to the mastery of important military skills. The team's combined focus along with their unparalleled support from the college will ensure their success at the competition this April. There is no doubt that the sword will return to its rightful resting place at RMC this year.
One shot!
Layout and editing by 25366 NCdt (IV) Mike Shewfelt