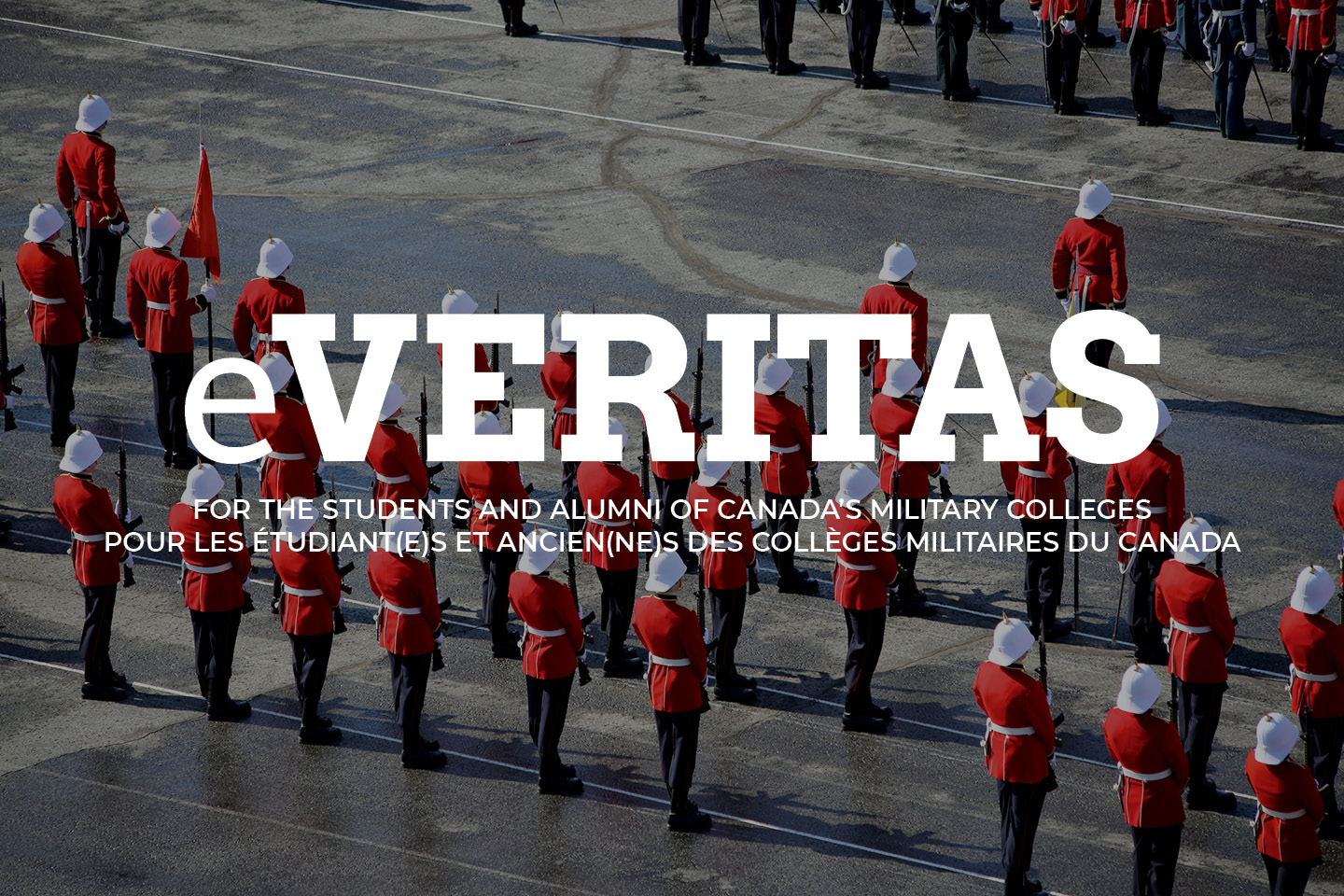 Visitors & Cadets Clearing In – Staff Meet the Challenges
By: WJO
The College had the honour of hosting staff college delegations from Colombia and Denmark last week. With international recognition as a world-class military institution, the Royal Military College of Canada regularly welcomes visiting delegations from all over the world. The visitors received briefings on some functions of RMCC and toured the campus on historic Point Frederick.
In the top photo – Principal – Dr. H.J. (Harry) Kowal (back row centre) joined Commander W. M. (Mike) Mooz – Chief of Staff (front row centre right)  in welcoming the 23 person visit from Colombia. Both gentlemen were filling in for the Commandant and the rest of the senior staff who were unable to be on hand because of other commitments away from the College.
In the second photo (left) both Dr. Kowal  and Commander Mooz look on as the senior officer from the delegation signs the RMCC guest book to mark the occasion.
Third photo includes the Commandant, BGen Al Meinzinger, College Chief Warrant Officer, Keith Davidson and Dean of the Division of Continuing Studies, acting VP of academic studies, Dr. Pierre R. Roberge with the guests from Denmark.
Both visits were very well-planned, productive and informative.
In other news, RMCC is once again alive with activity with all officer-cadets now back on college grounds. Sports teams have been working out – both the (M) & (W) soccer teams along with the (M) rugby team have participated in games – see sports section for results.
Other activities of note which took place: Aboriginal Leadership Opportunity Year also known as ALOY finished their month long Orientation Camp with a Badging Ceremony on Friday.  Cadet Wing In-Clearance routine ran most of the week including various formal briefings from the Commandant and DCdt. Registrar and his staff were extremely busy processing required changes to student schedules and sorting out admissions issues prior to start of classes this Tuesday (3 Sep).
FORCE testing (new CF PF test) took place for approximately 700 II, III and IV year OCdts.
Members from Otter Sqn and their families held a well attended BBQ in the Senior Staff Mess on Friday afternoon.