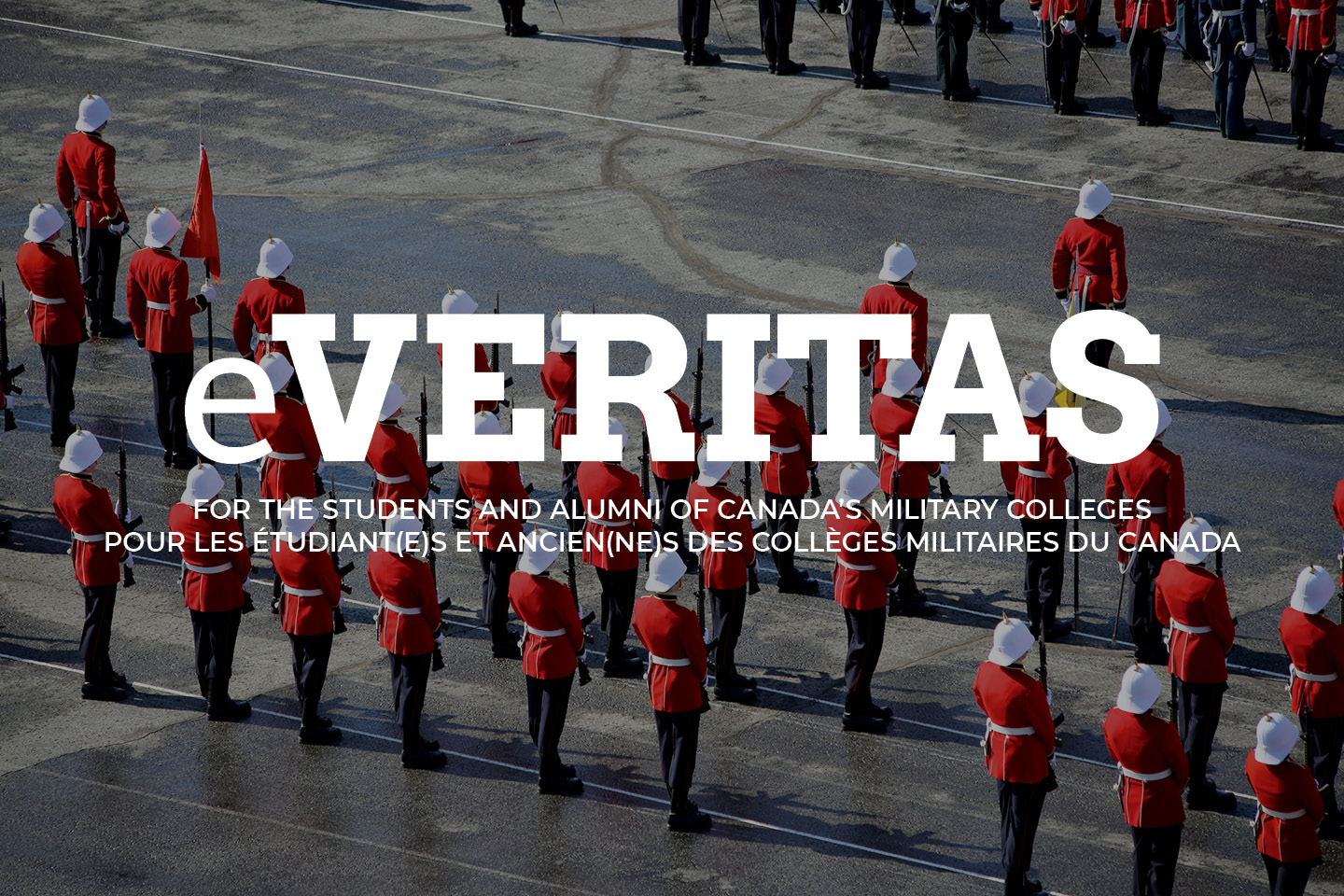 Cadets Back Early Before the Rigours & Realities of the Semester Finally Set In
By: 26497 Ncdt (III) Matthew Noonan
Many people often wonder why the cadets of the Royal Military College return so much earlier than their civilian counterparts. The extra week before the commencement of classes is perceived by many a parent, family member and returning first year as a premature end to summer vacation. However, the college is far from dead following the cadet's early return.
To begin with this extra week allows all members of the cadet wing an opportunity to readjust to college life and to prepare for the upcoming fall semester. Mandatory annual check-ups at the college dental clinic, annual harassment training and in clearance routines at the college orderly room are just a few of the many routine, but , important procedures that a cadet needs to partake in before beginning another year of academic studies. Arriving a week early allows all officer cadets the chance to complete these tasks free of the conflicts and the stress of the regular academic year.
During this first week RMCC also receives its newest group of first year cadets who are promptly enrolled in the First Year Orientation Period (FYOP). This is an exciting time for all returning members of the college as cadets get their first glimpse of their newest peers. The first week of FYOP is arguably the most intense; however, it is also the most formative. As the new first years spend complete days training the tone of the coming month is set and the discipline to succeed in the RMCC environment is instilled in the college's newest members.
It is not all work, however, as the college returns to life in the end of August. Cadets reunite with friends who were away on different training courses throughout the summer. As well varsity and competitive club tryouts commence during this preparatory week as officers cadets throughout the college return to the sports they know and love or try their hand at sports completely new to them.
In all RMCC's first returning week serves two purposes: allowing cadets the chance to prepare both mentally and administratively for the coming academic season; and making everyone at the college appreciate the last long weekend of the summer, the Labour Day weekend, before the rigours and realities of the academic semester finally set in.