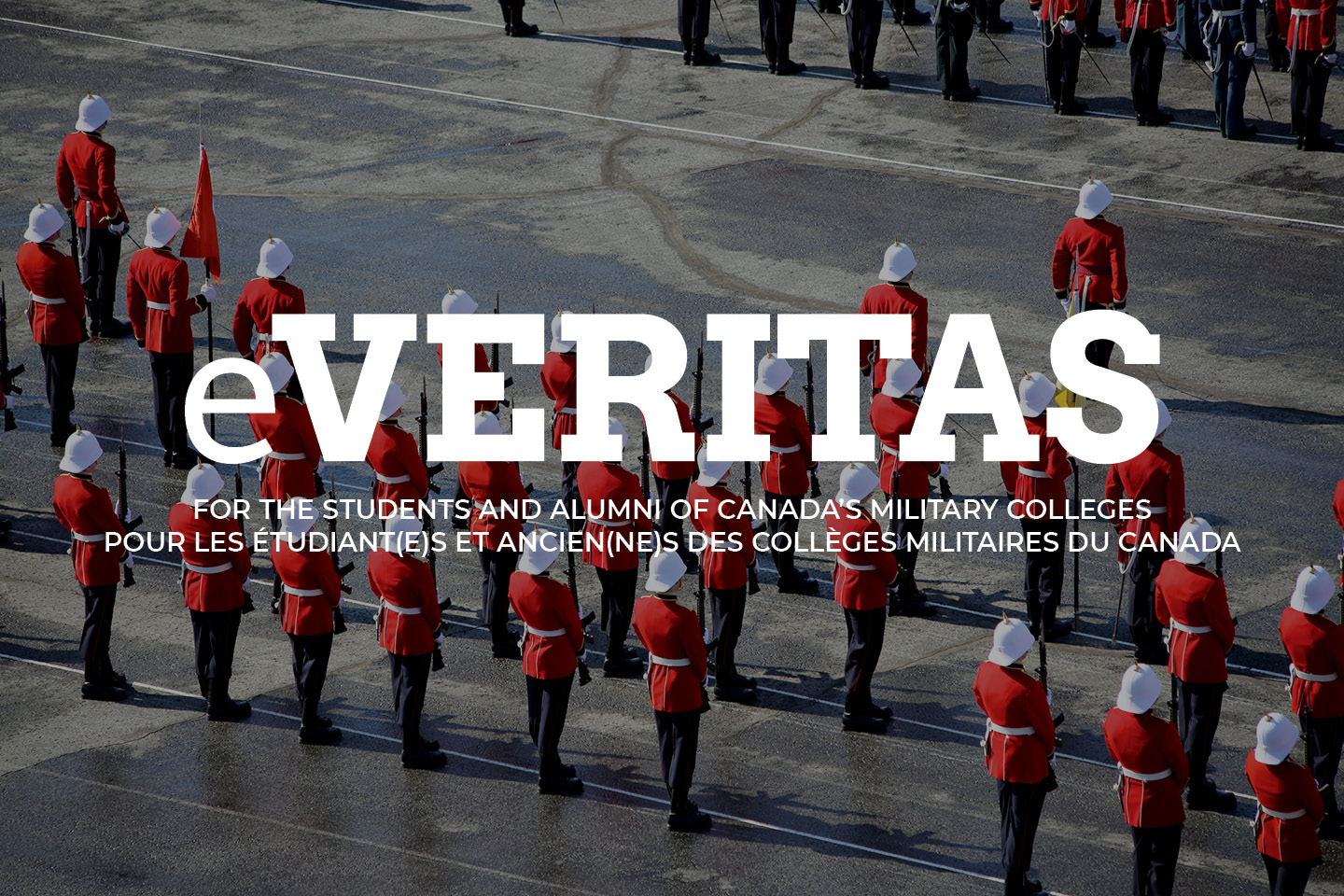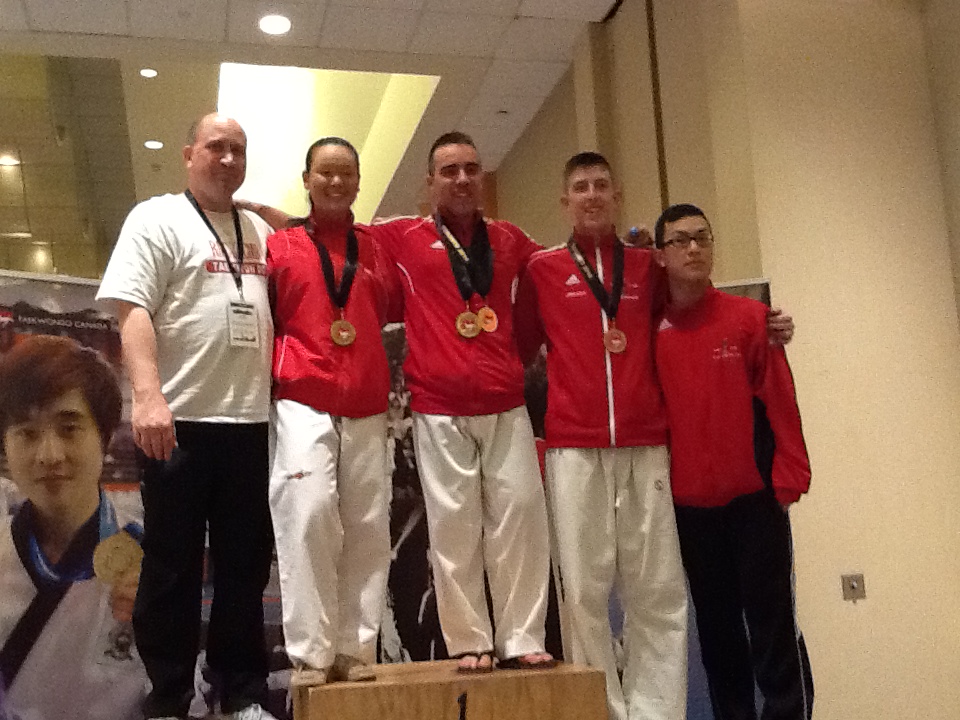 RMCC Taekwondo takes two gold and two bronze medals at Canadian National Championships
The RMC Taekwondo team travelled to Toronto from May 14-18, 2014 to compete in the 2014 Canadian National Championships against athletes from across the country.
Starting off on day two of the competition was ASlt Jason Song.  Unfortunately, Song was suffering from a nagging right foot injury which hindered him during the competition.  He lost a controversial match by the score of 6-6 due to referee warnings.
On day three of the tournament NCdt Ann Hyunji Lee, 1st year from 5 squadron, took the bronze medal in the women's elite high performance black belt poomsae division.  This result positions her to possibly be chosen to compete for team Canada at the World Poomsae Championships in November 2014.
On the final day of competition the teams colour belts took the stage and represented the team with pride and indomitable spirit.
OCdt Christophe Laforest-Huot, 3rd year from 12 squadron, took two gold medals on the day.  Becoming Canadian national champion, first, in men's blue belt poomsae and, second, in men's blue belt sparring.
OCdt Jinsu Yang, 1st year from 10 squadron, took became the women's blue belt sparring national champion by taking the teams second gold medal on the day.
OCdt Patrick Jireada. 1st year from 5 squadron, lost a very close semi-final match and took the bronze medal on the day in the men's red belt sparring division.
The RMC Taekwondo team would like to thank the RMC Foundation for its moral and financial support as without their assistance the team would not have been able to attend.
Final results:
| | | |
| --- | --- | --- |
| ASLt Jason Song | Men's Elite Black Belt sparring | Top 16 |
| NCdt Ann Hyunji Lee | Women's Elite Black Belt Poomsae | Bronze |
| OCdt Christophe Laforest-Huot | Men's Blue belt Poomsae, Sparring | Gold, Gold |
| OCdt Patrick Jireada | Men's Red belt Sparring | Bronze |
| OCdt Jinsu Yang | Women's blue belt Sparring | Gold |