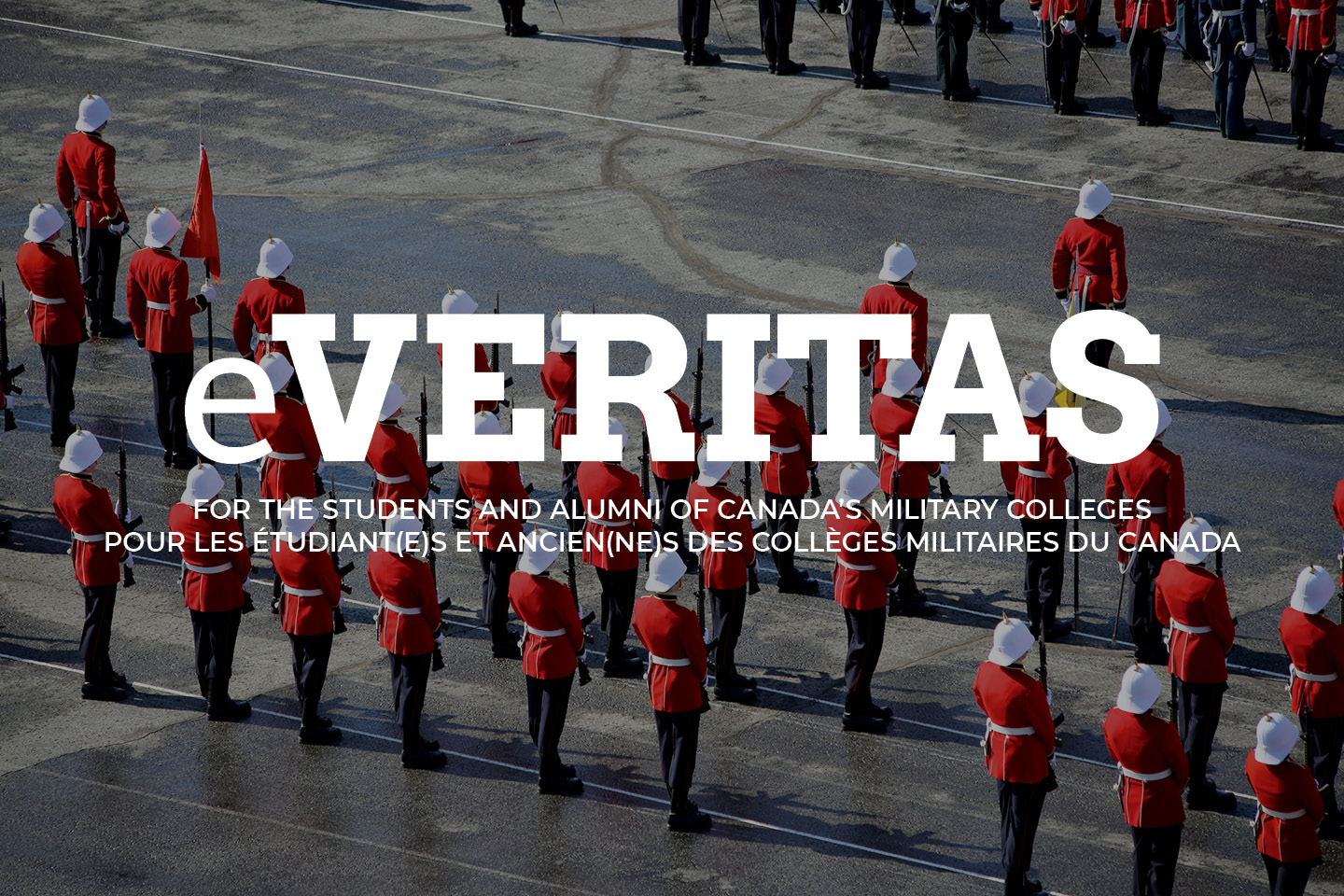 RMC Fighting For Their Play-off Lives.
Hockey Paladins Up For the Challenge!
By: WJO
Several OUA East Division hockey teams are fighting for their playoff lives and others for playoff position, and the races likely will not be decided until the last game of the schedule for both RMC and Queen's – the annual Carr / Harris – Causeway Classic scheduled for Constantine Arena – 6 February
At the time of this writing (Monday 21/1/08), our Paladins had six games remaining and were sitting in an uncomfortable but manageable eighth position. Six teams make the play-offs The Paladins have garnered 18 points. The sixth and seventh place teams, Carleton, and Ottawa have 22 points each. Even first place in the Mid East is not out of reach as the current leader U of T are only five points up on RMC.
The play-off format goes like this: The winner of the Far East (likely UQTR) receives a bye in the first round; the winner of the Mid East (still up for grabs) also receives a bye. The rest of the play-off spots are determined by the four best records of the seven remaining teams. If the play-offs were to start tomorrow – RMC would not make the cut.
OUA Conference Standings (which includes Far East & Mid East Divisions) at press time (Monday – 21/1/08):
Team GP Pts
1. x UQTR 22 35
2. y U of T 23 *23
3. McGill 20 29
4. Concordia 22 23
5. Queen's 23 23
6. Carleton 22 22 (play-off cut)
7 Ottawa 23 22
8 RMC 22 18
9 Ryerson 23 17
x Far East Leader – bye into the first round of the play-offs;
y & * Mid East Leader – receive a bye into the first round of the play-offs regardless of their final won / loss record.
Note: All teams play 28 games.
As the standings indicate, there is little room for error on the part of the Paladins. The remaining part of the schedule will be challenging. Home & Way games with McGill (ranked in the top ten in Canada (CIS) most of the season. Two home games against cross town rival Queen's; Ryerson on the road and U of T at home. Crunch time for sure!
Winning three out of six likely will not be enough to make post season play – they may even have to run the table to earn sixth spot or better to make the play-offs!
Based on their performance to date, RMC has a legitimate shot at post season play. The good news is that four of the six games are in the cozy confines of Constantine Arena and the Paladins still control their final fate.
RMC remaining games:
Wednesday Jan 23/ 7PM Queens @ RMC;
Friday Jan 25/ 7:30PM @ Ryerson;;
Note: Ryerson play their games @ George Bell Arena – 215 Ryding Street, Toronto. Click here for directions
Saturday Jan 26 / 7:00 PM McGill @ RMC;
Friday Feb 1 / 7:00 PM @ McGill;
Saturday Feb 2/ 7:30 PM U of T @ RMC;
Wednesday Feb 6 / 7PM Queens @ RMC (Carr/Harris Game)
For the latest up-to-date results and standings, log on to http://oua.ca/sports/mhockey/
(Schedule / Results)
Ex cadets, family and friends are urged to show their support and attend a game in their area. (Kingston / Toronto / Montreal)