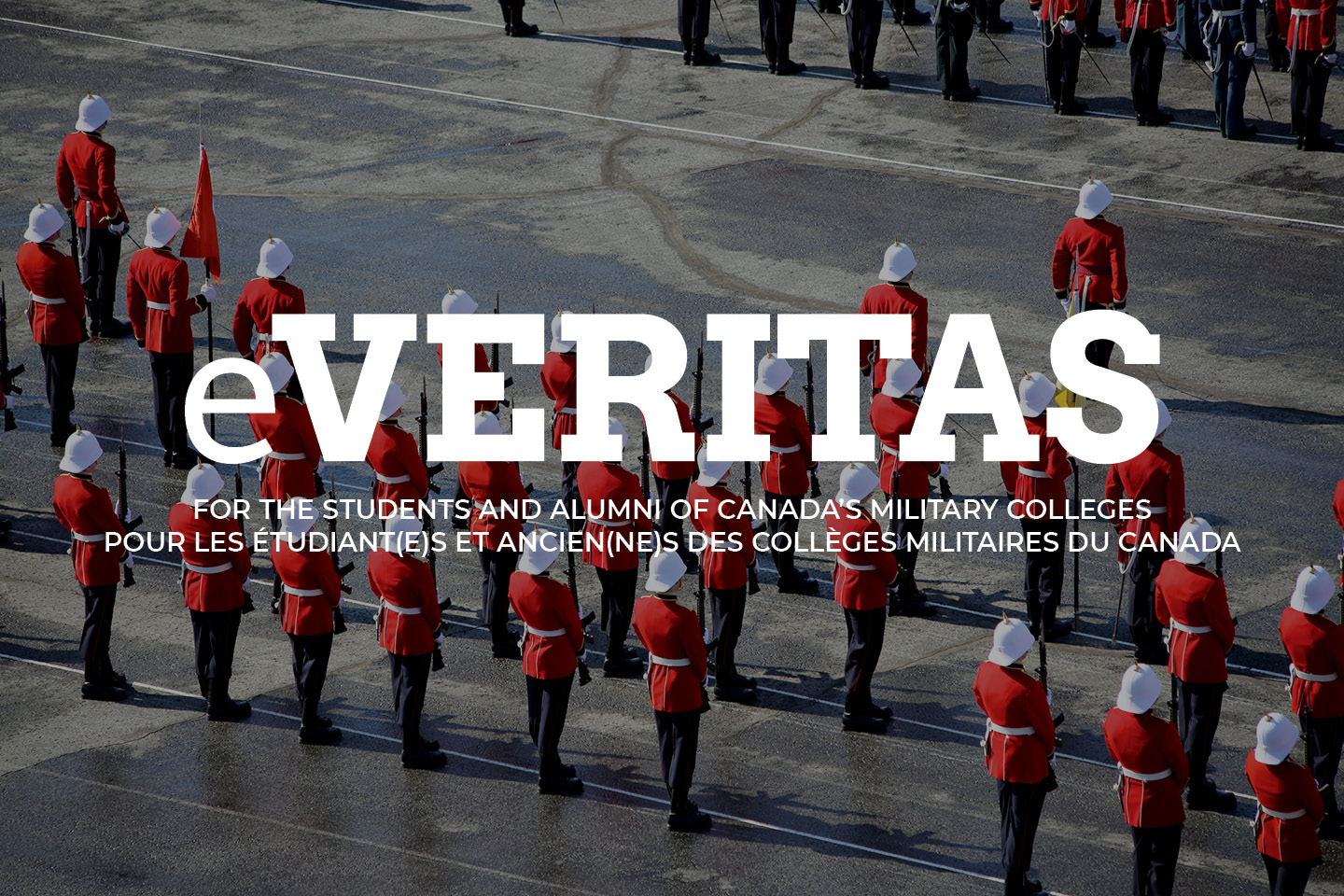 Professional Military Training: Veterans Briefs

Article Coordinated by: 26659 OCdt (III) Danielle Andela Cadet Wing Internal Information Officer
This Wednesday, October 29th between the hours of 0800 and 1000 the entire cadet wing was split into their respective elements (Air, Army and Navy) for presentations by officers from the training wing regarding their jobs and experiences in their element. The following is an account from each elemental brief on their content and utility to the Officer Cadets of the Royal Military College of Canada:
888

Today's (29th Oct) PMT was a lecture from Captain Watson about his experiences as an engineer in the army. His brief gave an overview of his career, covering all of his deployments, focusing on the main threats and what his CoC was like (he was an NCM for 32 of his 34 years of service). Regardless of some difficulties with the seating, Captain spoke about the leadership he encountered, both good and bad, throughout his deployments, which is something everyone can learn from. Overall, the idea of splitting into elemental groups for PMT was a good idea.
– OCdt 27400 (I) Jacob Peel

On Wednesday October 29th for PMT, the 1stand 2nd year Air Force Officer Cadets attended a briefing given by Captain Park on opportunities in the Air Force. He shared his personal experiences on deployments in both Libya and Iceland. He included photos and video footage of his deployments giving a realistic look at how an operation takes place and who all makes an operation successful. It was a great experience getting to see an example of what life is like outside of the College when your occupation begins.
– OCdt 27086 (II) David Harmsworth

The Navy portion of this week's PMT, run by Lieutenant (Navy) Chiarizia, was a valuable brief concerning RCN training and operations. Drawing on his own experiences he went through the training and courses for different trades while providing an overview of what they do on ship. He also explained several past and current missions that the Navy has been involved in while sharing some of his own difficulties and successes since joining the fleet. Especially interesting were his efforts to show the value of RMC's training in our future careers. Altogether this was one of the most interesting and informative PMTs that we've had yet.
– NCdt 26816 (III) Avery Burke