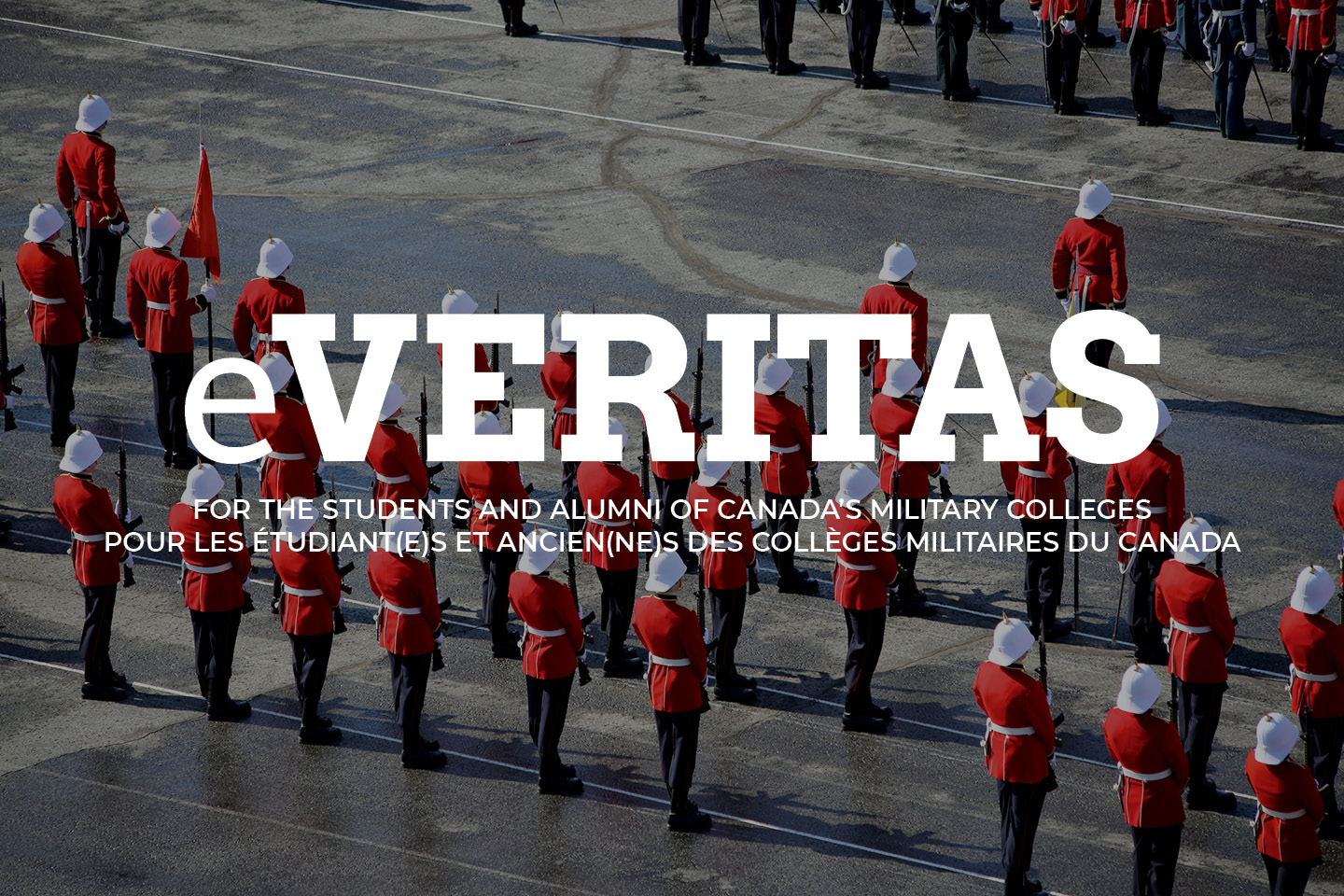 Preparing for the Big Drill Competition: Year by Year

Article Coordinated by: 26659 OCdt (III) Danielle Andela Cadet Wing Internal Information Officer
As is customary for every year, the Cadet Wing is preparing for the annual drill competition which takes place on Sunday the 9th of November.
Year by year the 12 squadrons of RMC will compete in different aspects of drill including foot drill, sword drill, rifle drill and flag drill to win points towards the Commandant's Cup.
The following is a year by year account of the training that took place last Wednesday, October 22nd.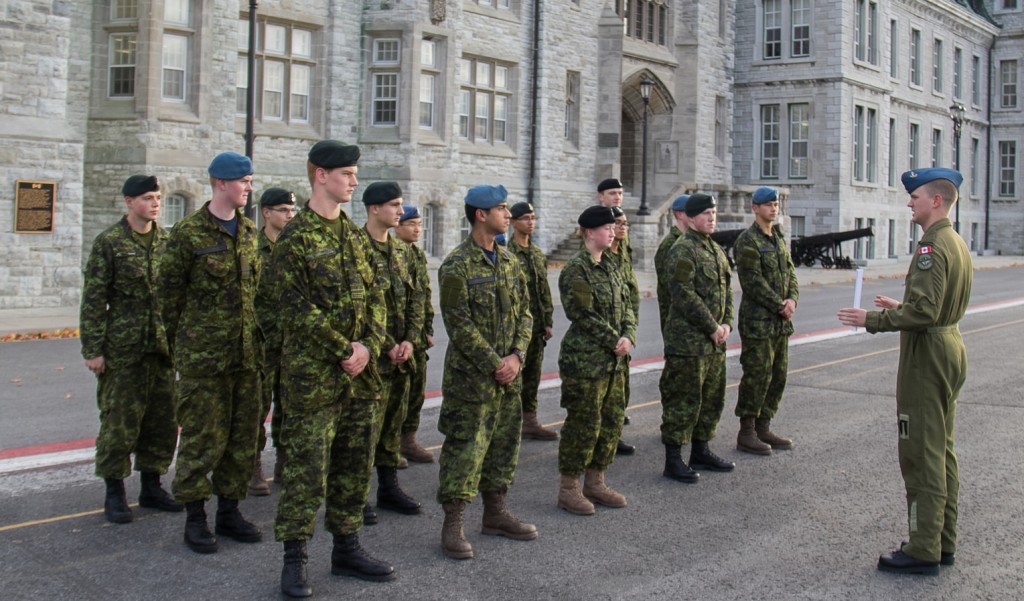 On Wednesday, October 22nd 2014, Alpha flight completed a successful drill practice during morning PMT. Although the session was only a couple of hours, Alpha showed considerable improvement not only from our previous sessions, but from the beginning to the end of Wednesday's practice as well. Alpha Flight benefits from having experienced instructors including one of the drill team's captains, Ms. St. Onge, who provides exceptional step-by-step visual instruction for the first years. On Wednesday, our flight rehearsed the entire 1st year Foot Drill sequence while abiding by the following criteria: ensuring proper usage of words of command, perfection of team member's and team captain's personal drill, keeping drill movements within requested regions, and ensuring that members stayed in cadence.
In conclusion, our flight's perspective on the drill competition preparation is that a practice session is a positive use of our time. Not only did drill practice allow further development as officer cadets at the college, it provided an opportunity for the flight to work together towards a common goal: placing high in the upcoming drill competition.
– OCdt (I) 27365 Belanna McLean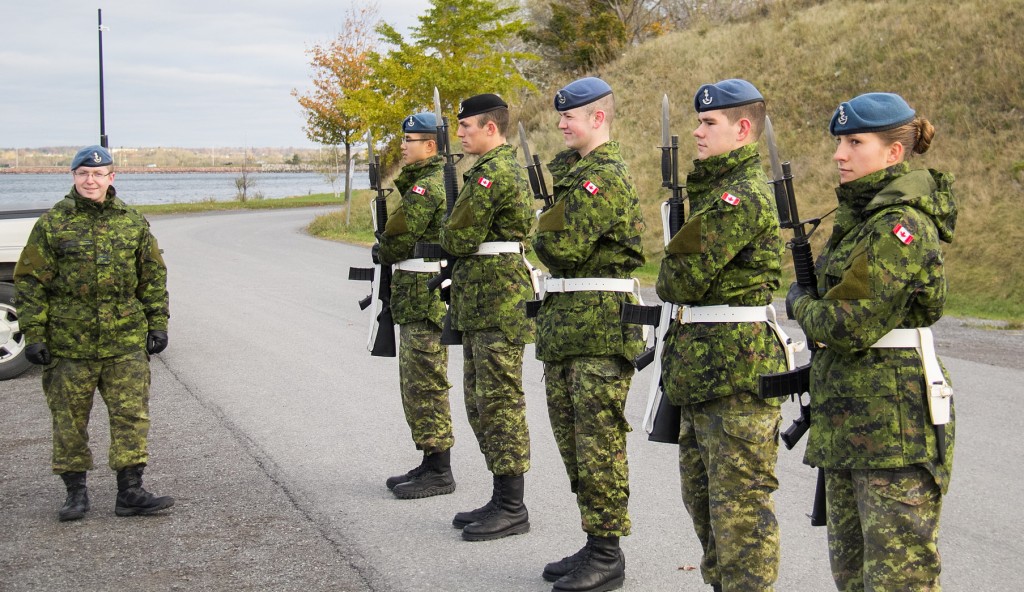 Cette semaine, au cours du PMT, la classe de deuxième année était sur le terrain de parade pour se pratiquer pour la compétition de drill qui aura lieu lors de la fin de semaine du commandant. La classe de deuxième année exécutera la portion de drill avec arme lors de la compétition. De plus, les deuxièmes année ont eu l'opportunité d'apprendre de nouveaux mouvements. Cela rendra certainement la compétition de drill plus intéressante cette année puisque les escadrilles de deuxième année devront démontrer qu'elles sont capables de travailler en équipe pour mettre en pratique et perfectionner des mouvements appris en une courte période de temps.
Élof (II) 27044 Alexis Laviolette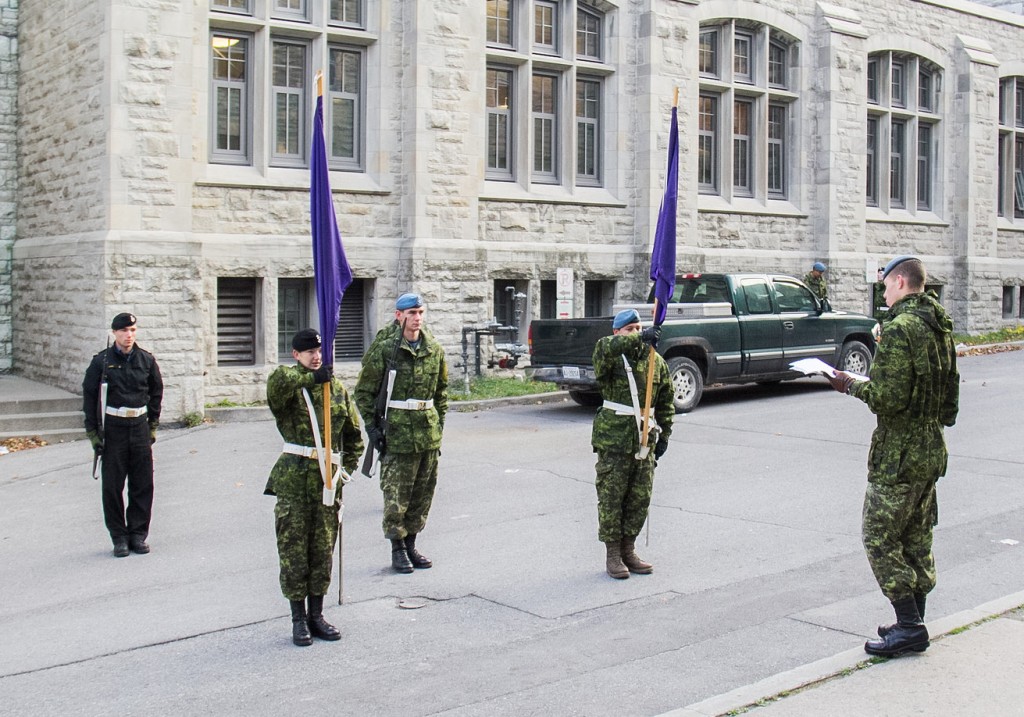 This past week's PMT was designated as a training period for the upcoming flag party competition. For 3rd years tasked with representing their squadrons on flag party, it provided some much needed preparation. For many of us this is was the first experience with flag party drill and as such, PMT kicked off with a demonstration run by some more experienced 4th years on the parade square. After this introduction, squadrons were given the opportunity to break off and practice under the supervision of their respective flag party commanders. The opportunity to represent the squadron is a distinguished position that cadets take pride in and training was well utilized by all.
– NCdt (III) 26647 Matthew Hammond
IV Year write-up to come…
More photos of the drill practises by Curtis Maynard – Here