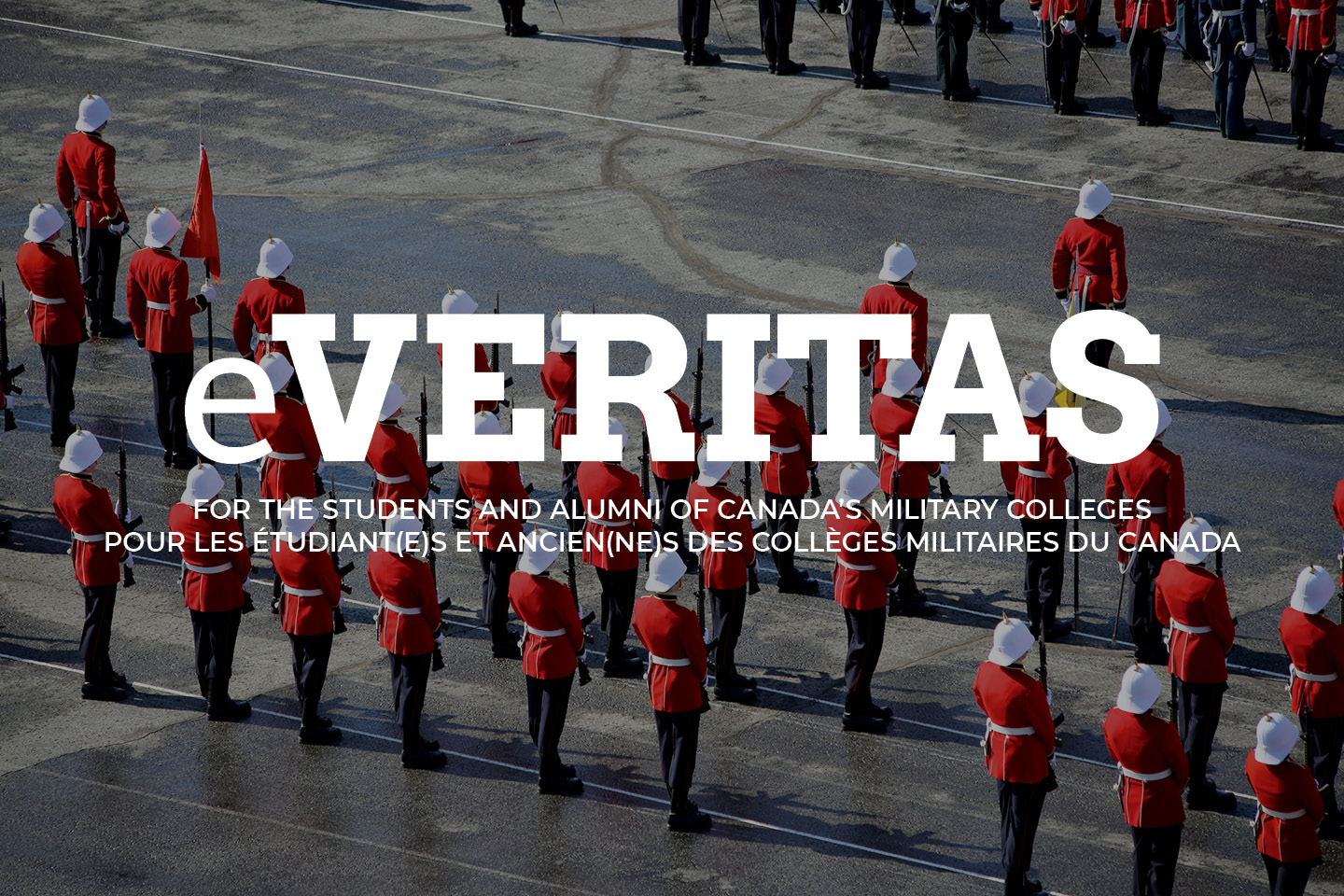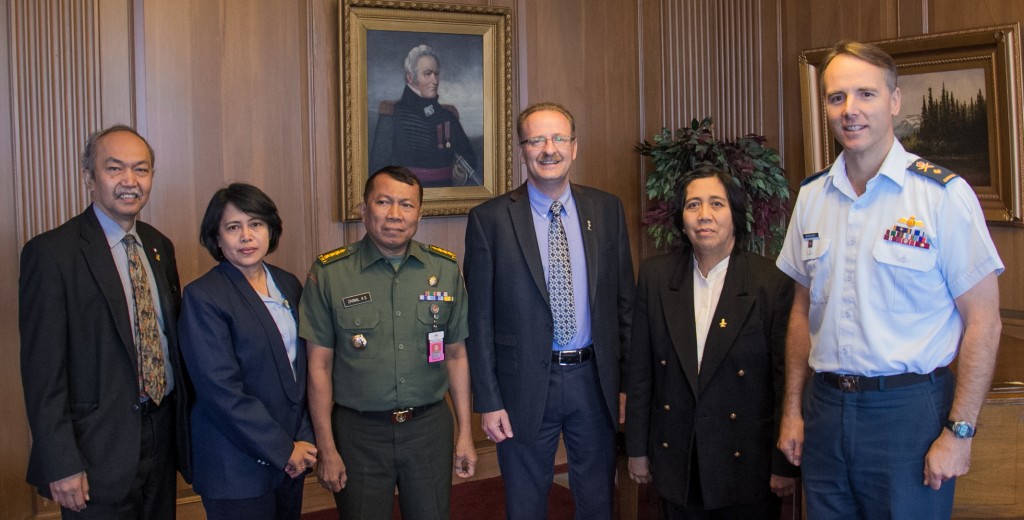 Caption: The Commandant and Principal were pleased to host representatives from the Indonesian Defence University (IDU) lAst week. The visit was focused on the academic programs at RMCC, specifically those provided at a distance. The IDU delegation included: Professor S. Hartati Reksodiputro, Col. Zainal Abidin, Ltc. Lisa Soviana as well as a representative from the Indonesian Consulate in Toronto. (Photo by Curtis Maynard)
***

Fighter Flight Formally Welcomed Into LaSalle Squadron
Article by: NCdt 27097 (II) Gregory Johnstone – Photos by: OCdt 26822 (II) Yevgen Vazhaylo 
On Tuesday, October 14th, Fighter Flight was formally welcomed into LaSalle Squadron at the First Year Initiation. This ceremony represents an important milestone in a Cadet's time as part of LaSalle Squadron and has been a long-standing tradition at the Royal Military College of Canada.
Early Tuesday morning, Fighter Flight stood outside Mackenzie Building bell tower as the rest of LaSalle Squadron lined the main staircase inside. One-by-one, the First Years ascended the stairs to the top of Mackenzie Building and recited why they believed they deserved to be a part of the squadron.
All members of Fighter Flight performed under pressure and earned their spot with pride and a little bit of fun too.
A special thanks goes out to the entire LaSalle Squadron for coming out to support Fighter Flight and to the 2 Squadron Commander, Capt Watson, for helping create another successful First Year Initiation ceremony!
***
Go ENG Girl
Article submitted by: Dr. Sarah A. Creber | Department of Chemistry and Chemical Engineering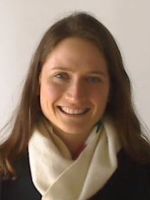 On Saturday, October 25th, RMCC and Queen's together hosted Go ENG Girl on Queen's campus. It was a fantastic day of hands-on activities, speakers, and information sessions for over 40 girls in grades 7 to 10 and their parents.
RMC engineering students NCdt Richard Barnes, OCdt Victoria Shortridge, OCdt Rabia Soni, and OCdt Cassandra Wuerth helped the girls learn how to build robotic arms and experiment with different toothpaste compositions. They also engaged the girls and their parents in discussion, answering various questions about life as an officer cadet.
RMC staff were also on hand to welcome participants, review admission procedures, and provide examples of careers in the Forces. Go ENG Girl is sponsored by the Ontario Network of Women in Engineering and is designed to help girls and their parents learn more about engineering as a profession and a course of study at university.
A huge thank you goes out to all RMCC students and staff for making Go ENG Girl 2014 a wonderful success!
***
All Smiles as the First Years Await their Vaccinations
This past Saturday, October 25th, the first year cadets of the Royal Military College of Canada attended their second vaccination parade. The first years were surprisingly cheery as they awaited another step in their medical process as officers in training.
***
Draw the Line Training Sexual Assault and Harassment Brief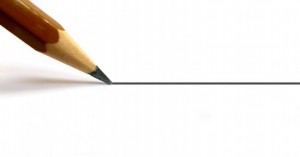 This past Saturday, October 25th, the second and third year cadets of the Royal Military College had the pleasure of attending the Draw the Line presentation to learn about some of the issues surrounding sexual harassment and assault in the workplace.
Given by capable military presenters, the Deputy Director of Cadets, Major Jakubiec and the D Division Commander, Major Higuchi, the presentation outlined the different types of bystanders in a sexual assault situation and the responsibilities of an RMC officer cadet to his/her peers and others. The floor was opened for the officer cadets to ask questions from the experienced presenters and the message was clearly communicated to the second and third year classes.
***
J'aimerais publié ce petit message dans e-Veritas afin de remercier la fondation du CMRC d'avoir rendu possible une activité au théâtre fort enrichissante.
Le mercredi 1er octobre, 18 étudiants du département de français ont assisté à une pièce de théâtre intitulée"Being at home with Claude" au Théâtre du Nouveau Monde à Montréal. Au nom des professeurs responsables de l'activité, Mme Bastien et M. Lagueux, ainsi que tous les élèves-officiers ayant assisté à la pièce, j'aimerais remercier la Fondation du Collège militaire royal du Canada d'avoir rendu possible une telle sortie culturelle.
Merci!
27103 Evelyne Gauvin Élof (II) Escadron 3 Collège Militaire Royal du Canada

***