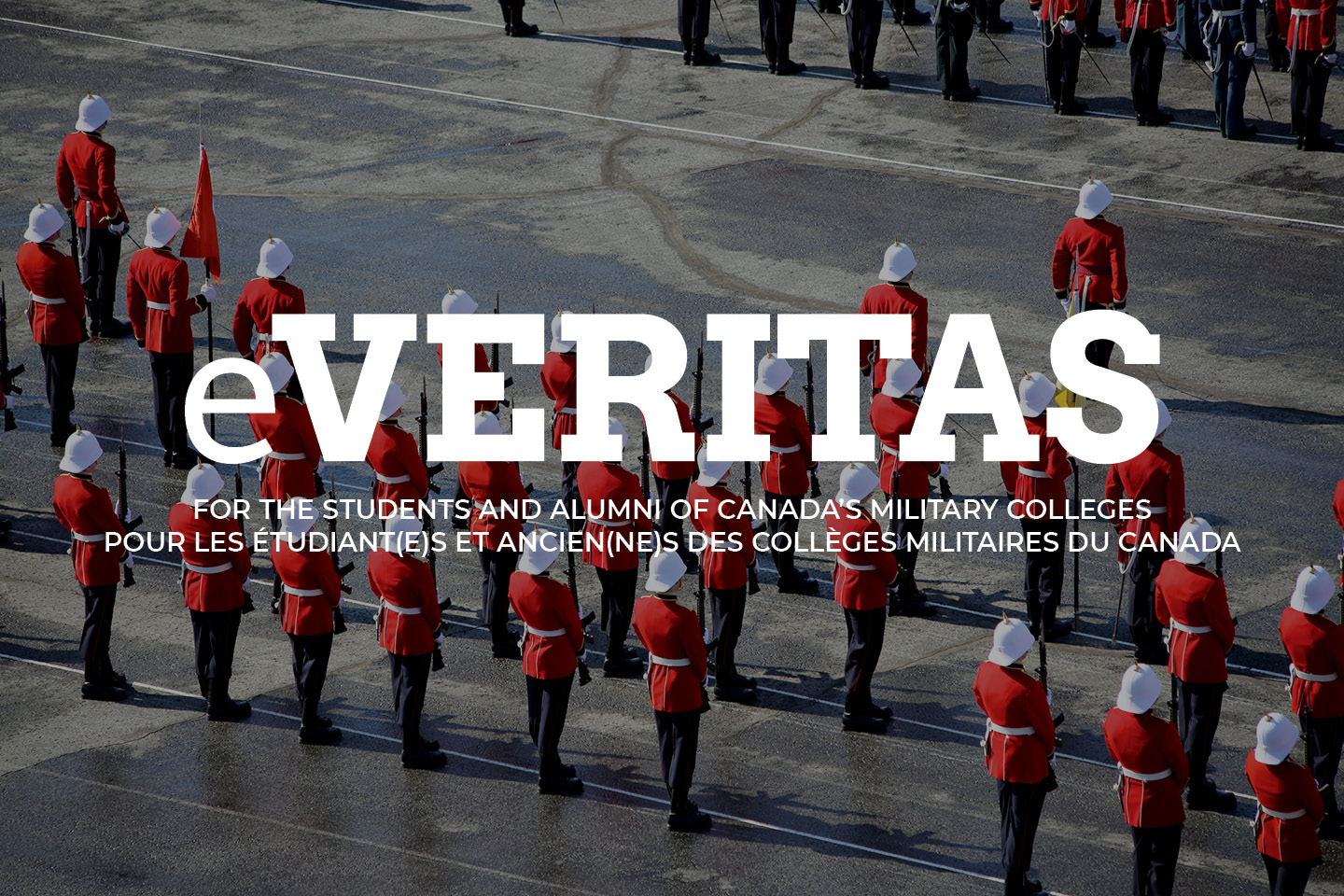 Drill Competition Undergoing a New Look
26497 NCdt (III) Matthew Noonan – Cadet Wing Internal Information Officer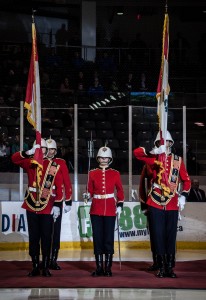 The goal of this week's Personal Military Training (PMT) was to provide busy cadets scheduled time to practice for the upcoming drill competition. Almost all members of the Cadet Wing will be competing in the first annual RMCC Drill Competition set to take place during the Remembrance Day duty weekend in November.
To basically sum up the competition, each of the twelve squadrons must submit four separate drill teams, with first through fourth years tasked to a different aspect of drill: Foot drill (1st years), Rifle Drill (2nd years), a Colour Party team (3rd years), and a Sword Drill Team (4th years).
Over the course of the next month, all first years will be learning the basics of foot drill, all second years will be focusing on perfecting a myriad of rifle drill movements and the fourth year's will be learning and practicing 55 different sword drill movements, all of which they must perfect for the November competition.
Meanwhile seven third year cadets from each squadron are practicing for the coveted position of colour party. The prizes for the other competitions are yet to be announced.
_____________________________

RMCC Unsung Heroes: FRT
By: 26670 NCdt II Katherine Silins
The First Response Team at RMCC serves an invaluable purpose to the College, providing First Aid support at events, parades and activities on campus. Not only does this involved having many members superivising every event, members also have to go through morning trainings run by the FRT barslate as well as First Aid Training from St. John's Ambulance. Recently, some members of the team underwent a 40-hour Advanced Medical First Responder course culminating in a 2-hour assessment of their trauma and medical first aid abilities.
FRT is pleased to announce the following AMFR-qualified members:
OCdt Hanlon (III); OCdt Gagnon (II); OCdt Cho (II); OCdt Foster (II) and NCdt Silins (II)
These members will act as senior members of the team and supervisors at larger events at the College. Recently, the team has undergone a restructuring process. FRT now has a barslate of 5 members. The Cadet Wing General Safety Officer (OCdt Choi (IV) is in charge of the team, as it has been in past years. This year, for the first time, an Administration Officer (OCdt Cho (II)), Operations Officer (OCdt Gagnon (II)) and a Training Officer (OCdt Cherry (II)) have been added.
The barslate is responsible for making sure that there are an appropriate number of trained first responders on every event, tracking the hours that every member completes and organizing training activities to keep members up to date on their skills. Their responsibility also extends to first aid competitions the team will host and attend and the management of cadet athletic therapists for varsity teams.
The new barslate has also enabled other changes, such as new rules and regulations for the team, an equipment standard and a better archiving system to help barslates of the future. With the support of eager new members at the committed barslate, the future looks bright for safety at RMCC.
_____________________________
More Than Turkey for I Years this Thanksgiving
By: 26659 OCdt (II) Danielle Andela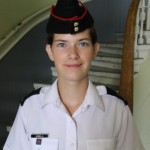 Thanksgiving is a time for spending with family and friends. Here at RMCC the First Years have their first real chance to either go home or enjoy a relaxing weekend with friends at RMCC. This is the first long weekend that the First Years have had all year so excitement is running high for everyone on holiday.
Some First Years had a thing or two to say about how it feels to be going home or staying in for Thanksgiving:
Thanksgiving leave, and the accompanying chance to relax and visit my family, is a huge relief after the ordeal that is the first months of first year at RMCC. There are a number of things about being away from RMC that are great, but possibly the best of them is the opportunity to wear civilian clothes. Wearing uniforms non-stop for months at a time is not a good time.
It's hard to criticize my time in FYOP, since it was designed to be a really tough experience; and in comparison to that time, even the restricted freedoms offered to first years feel like impossible luxury. I learned a lot about teamwork and pushing myself from my time so far in first year, and the busy schedule of school, sports, and clubs at RMCC is very enjoyable, but Thanksgiving has provided an invaluable opportunity to relax.
– 27087 Daniel McCall
Thanksgiving break means, in every university, that the mid-term is coming. At RMCC, it also means that for the first time since the school year started, we have a moment to cool down and finally enjoy life here or go home and see our family. Either way, we can finally figure how we like it so far.
FYOP was a challenging experience that aimed to gave us confidence about our place at the school, but offered a totally different reality of what life here would be like. Reunion weekend and the obstacle course allowed us to become part of the bigger picture.
The annual mess dinner for first year introduced us to the reality of an officer in the CF and Thanksgiving, in the end, gives us the opportunity to muse on everything that happened to us in the last three months.
– 27019 Cloe Baillargeon
This week has also been a busy one with a Personal Military Training (PMT) period this Wednesday that consisted of drill practise for all First Years on the Parade Square. This was followed by an A and B division First Year Mess Dinner. The Mess Dinner is a tradition military meal which includes a delicious dinner with ceremonial aspects such as setting a table setting for the fallen soldiers and the piping in of the port wine by one of the pipers of the Pipes and Drums Band. The dinner was followed by amusing skits by the First Year flights based on their First Year Orientation Period experiences.
After the break the First Years will hit midterms head-on and be in the final push to the end of the semester, however for now they get to enjoy some good old home cooked (or mess cooked) turkey, stuffing and a nice break!