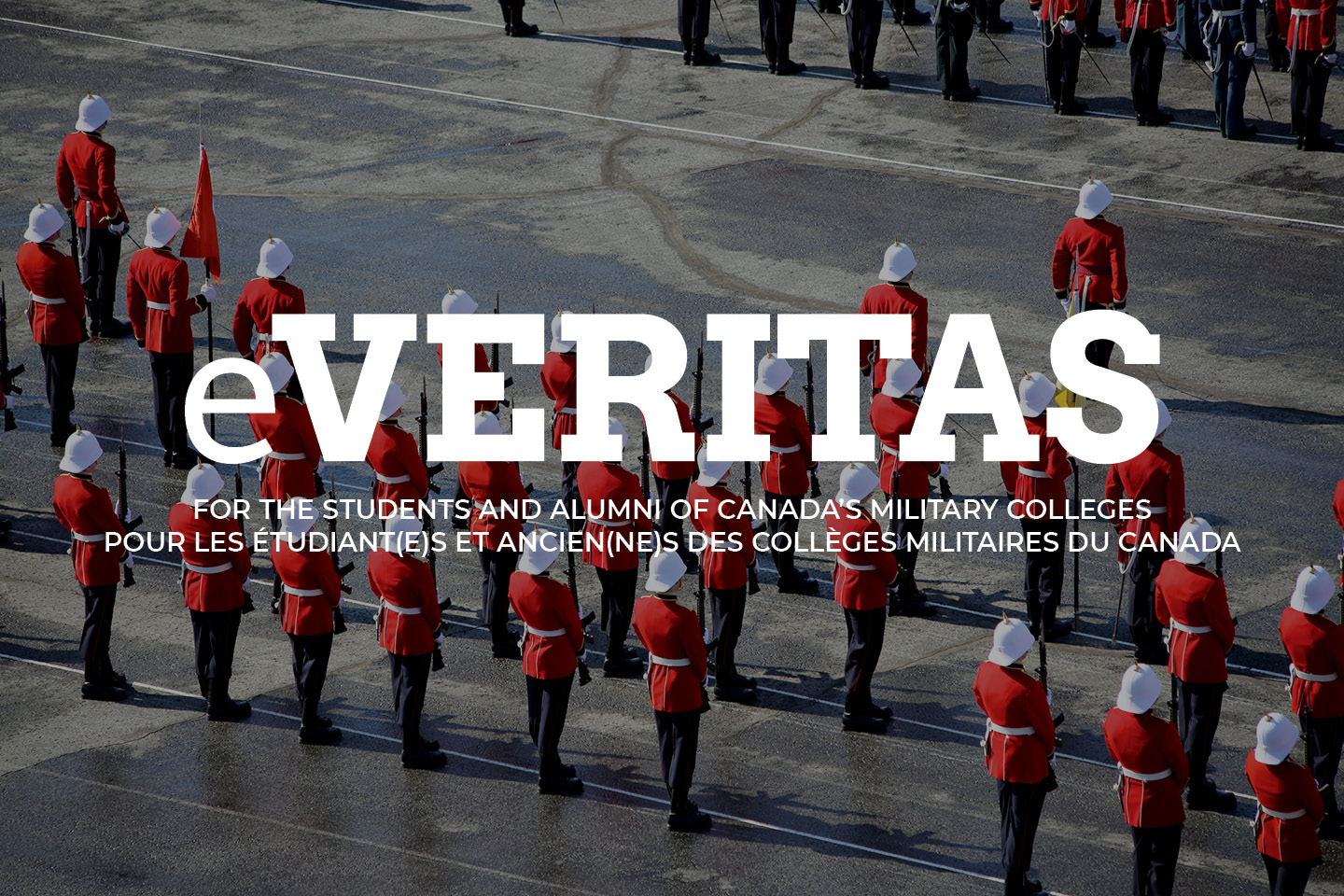 RMC captures 4th consecutive Historic tournament !

By: OCdt Nick George

There is certainly a special feeling inherent with donning an RMC toque, scarf, and jersey, and stepping out onto the ice to play a game that we as Canadians have known since nearly the birth of our country. This tournament, which will cap off Kingston's Feb Fest, consists of three teams from RMC, one from Queens, and one from 2RCHA. This historic hockey game, drawing on its 120 years of history, employs the rules from the first encounter between Queens and RMC in 1886. Rules such as no forward passing and not allowing goalies to go down or drop to a knee are observed. This highlights the development of Canada's favourite pastime over the past 100 years.
The differences between the teams are bridged through the sportsmanship of hockey. Canadians across the country are familiar with the power hockey has to unite. From the fans at a local arena to Don Cherry and from winning the bragging rights at this tournament to winning the Stanley Cup, hockey is distinctly Canadian. What better place to celebrate this tradition than in Canada's original capital? Hockey has a way of uniting us and allowing us to put aside our difference in an effort to win the game; a quality distinctly Canadian.
In these tournaments, the team that is able to come together with the most ease is usually a force to be reckoned with, since these teams are assembled solely for this tournament. RMC is an institution that advocates teamwork in the cadet body, something that will surely prove itself on the ice. The RMC team has shared early mornings, academic and military stresses, but above all they share a love for hockey. The facts speak for themselves; RMC has won the event four out of the last seven events.
Sunday, February 10th provided everyone the chance to enjoy hockey in its classic form. It saw three great institutions battle for a prize not rewarded in monetary amounts. It's a Canadian game; and RMC has been there since the start.
http://www.thewhig.com/ArticleDisplay.aspx?e=897799
How much do you know about the first hockey game played in Kingston
in 1886?
True or False
1. The game was played using a square puck.
2. There was no forward passing, players to pass laterally or
back.
3. There were seven players per team, including one rover, two
defencemen who were not allowed to cross the centre ice area, and a
goaltender who couldn't fall down on the ice to stop a shot.
4. The Referee wore a white smock and rang a cow bell instead of using a whistle for a stoppage in play.
5. Goal judges stood behind the net and raised a red flag when a player scored.
6. When Queen's accepted the challenge to play they also had to supply the sticks for both teams.
7. The first game was played on Navy Bay.
8. RMC won the first game 1-0.
Two Bonus Questions:
9. RMC first played McGill in 1892?
10. A new intercollegiate hockey league was proposed in 1901-02 after a meeting among the following institutions:
Royal Military College, McGill, Queen's, Toronto, Osgoode Hall, Ottawa College and Trinity University.
Answers: 1- 5 True; 6, 7, 8 False. 9 & 10 True
6) RMC supplied the sticks for both teams; 7) Game was played on the harbour ice at the foot of Princess Street; and 8) Queen's won 1-0.