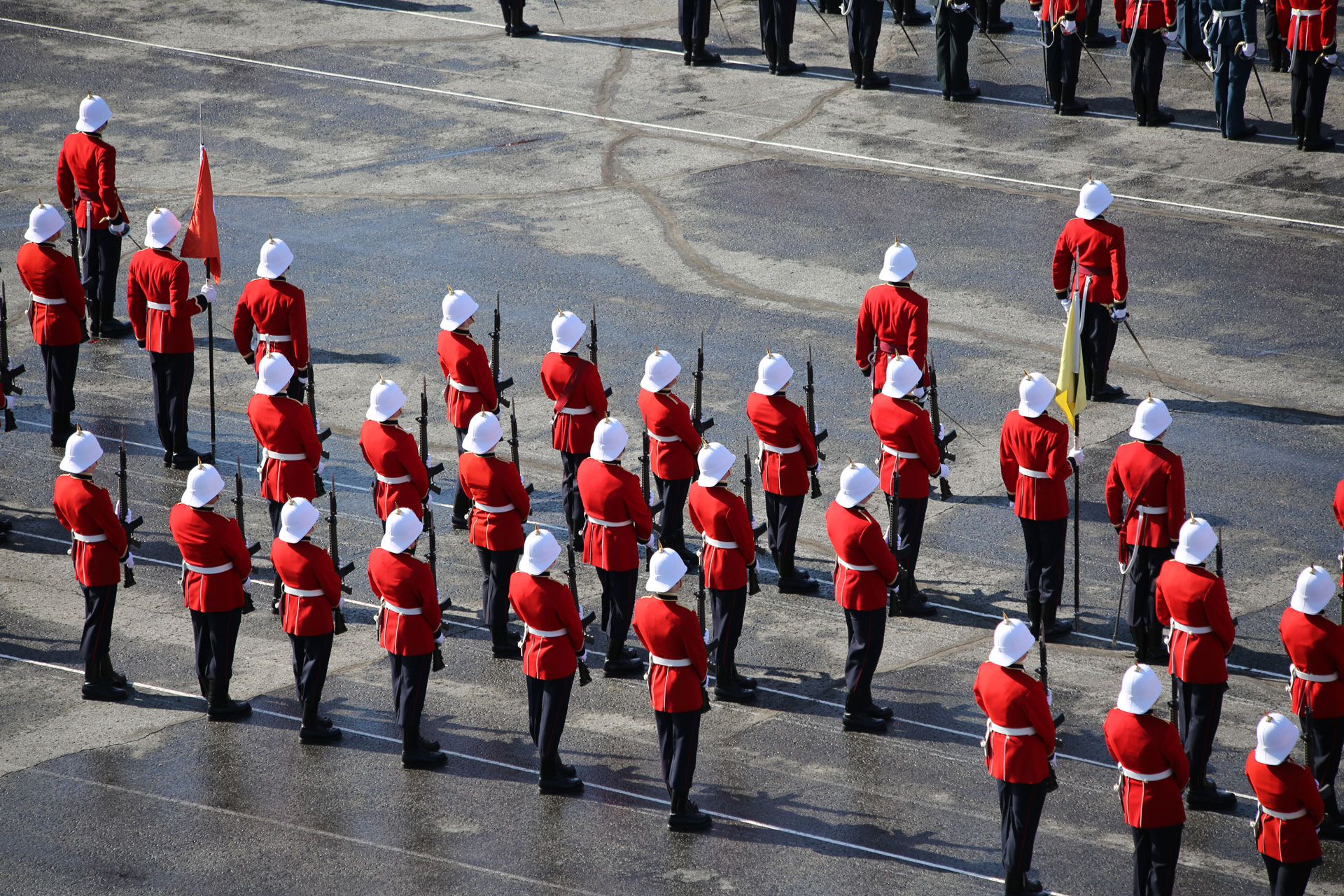 VIII Commandant of RMC : 1913-1914
Researched by E3161 Victoria Edwards (RMC 2003)
Brigadier-General Lancelot Richard Carleton D.S.O., was born 15 September 1861, fourth son of Colonel G Carleton, RA. He was educated at Rugby School; Cheltenham College and Sandhurst. He entered the Essex Regiment 10 May 1882, as Lieutenant. He was Adjutant, Essex Regiment, 15 September 1886 to 14 September 1890, and became Captain 1 July 1888. He was DAAG, North-Western District, 14 August 1897 to 17 December 1899. Captain Carleton served in the South African War, as Brigade Major, Infantry Brigade, 18 December 1899 to 11 April, 1901; as DAAG 12 April 1901 to 23 June 1902; as DAAG 24 June to 22 October 1902. He took part in the Anglo Boer War during operations in the Orange Free State, February to May 1900, including action at Karee Siding, Vet River (6 May) and Zand River; served during the operations in the Transvaal in May and June, 1900, including action near Johannesburg; again in the Transvaal 30 November 1900 to 31 May 1902. He was mentioned in Despatches [Lo ndon Gazette, 17 June 1902]; received the Queen's Medal with three clasps, and the King's Medal with two clasps. He was created a Companion of the Distinguished Service Order [London Gazette, 26 June, 1902]: "Lancelot Richard Carleton, Captain, Essex Regiment. In recognition of services during the operations in South Africa". He was invested by the King 18 December 1902. He was promoted to Major 16 May 1902; was Officer, Company of Gentleman Cadets, Royal Military College, Sandhurst 16 August 1907 to 7 August 1908. He was Commander, Company of Gentleman Cadets, Royal Military College, Sandhurst 27 January 1904 to 17 April, 1906. He became Lieutenant Colonel 16 May 1910, and Colonel 16 December 1913. He was the Commandant of Royal Military College of Canada from 1913 until December 1914, when Carleton was recalled to England for war duties. Major Perreau, who was appointed acting Commandant of Royal Military College of Canada in addition to his previous duties, found carrying on the military component of the curriculum challenging with only two members of the military staff left. Carleton retired 15 September 1918, with the honorary rank of Brigadier General. He died in 1937.
Sources:
The Anglo-Boer War
The Stone Frigate, 1914
_____________________________________________
Who am I?
Researched by E3161 Victoria Edwards (RMC 2003)
I was studied at the Chatham Collegiate Institute in Chatham, Ontario.
At RMC, my nickname was Jelly.
I was awarded the Governor Heneral's Gold Medal.
I was a member of the Stone Frigate staff and was the stage manager at the Minstrel Show.
I enlisted with the Canadian Overseas Expeditionary Force in 1915.
I listed my occupation as a soldier and engineer.
I married Lois Wright Scott, the niece of Philemon Wright [founder of City of Hull/Gatineau] on September 27, 1916.
Our only son, William Francis, was born in 1917. After Lois died on November 8, 1924, I managed our son's inheritance and was involved in several regional organizations.
I remarried twice: my second wife was Lois MacLaren, and my third was Edna Knight, of English origin.
I lived in the former Hull Founder's residence and garden, which was built in 1885 [28 Taché Boulevard, Hull] until my death on December 18, 1963.
During a brief period (1943-1948) during the Second World War I rented the house to the Department of National Defence. Everything was permitted: the Neogothic house was enlarged and then subdivided into flats. After the war, I sold the land where the house had stood, west of Hanson Street, Hull.
x
a) 907 Hollis Hume Blake (RMC 1914)
b) 905 Charles Vivian Fessenden (RMC 1914)
c) 900 William Fraser Hadley (RMC 1914)
d) 906 John Stewart Barclay Macpherson (RMC 1914)
Answer: c)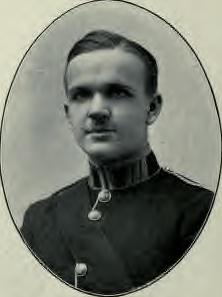 900 William Fraser Hadley (RMC 1914)
Source:
x

x

x

x

x

x

x