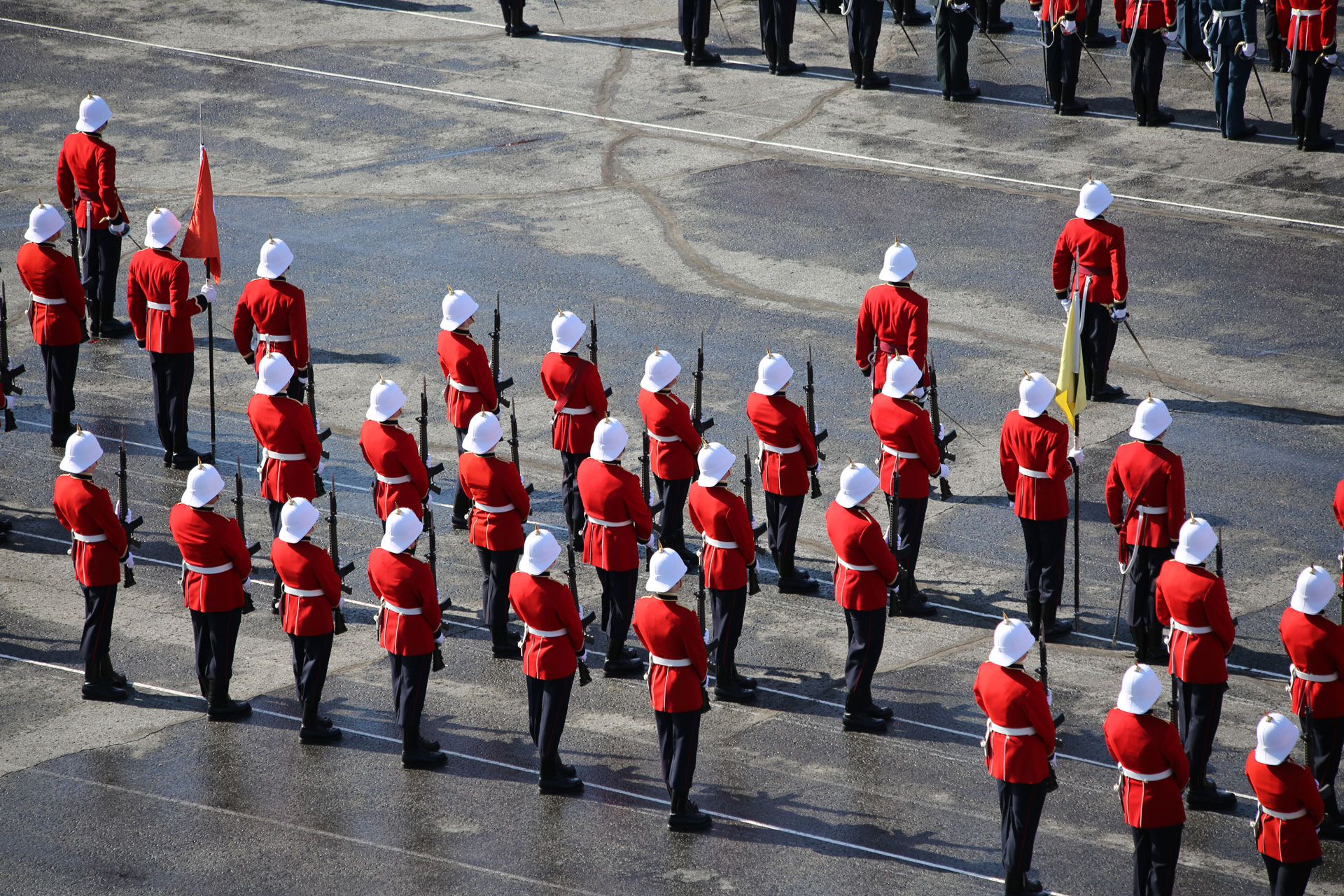 (W) Volleyball – Wrap-Up Season
By: (II)  25249 Rebecca Fielding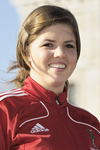 This past weekend, the RMC Women's Volleyball team travelled to Thunder Bay, Ontario to play the Lakehead University Thunderwolves. Both teams were tied at 7th in the East before these last games. The girls arrived Friday morning, going straight to the gym to feel the atmosphere and practise in the new environment. Returning that evening for the match, the Lady Paladins were fired up and energetic in their initial warmup. The girls started the game strong but lost their focus at the end and the Thunderwolves took the first set 25-22. However, with the Paladins leadership and teamwork, they came out fighting in the 2nd set, beating Lakehead 25-21. RMC played a strong defensive match against Lakehead's big hitters but they couldn't finish on their own side and ended up losing 19-25 and then a heartbreaker 26-28 to end the game. The girls were extremely disappointed with the loss but after a discussion and analysis of what happened, they began their preparation for the rematch on Saturday evening.
(I) Kelsey Chang was an outstanding player for her team, recording 25 digs and 9 kills. (II) Melissa McCoy, the Player of the Game, had 15 kills and 10 digs. (I) Brianne Baum worked hard for her teammates, putting up 27 set assists. Graduating player (IV) Kim Hymers had 8 digs, 3 kills and 2 stuff blocks in her 2nd last game against Lakehead.
RMC would get a rematch against the Thunderwolves, playing them again on Saturday evening. The girls started their game, concentrating on the goals that they had set in order to achieve success in the match. RMC put up a good fight but lost the first set 23-25. Once again, they came out strong in the 2nd, beating Lakehead 25-23. Unable to finish on the ball, RMC lost 20-25 in the 3rd and couldn't regain their momentum, eventually losing 14-25 in the 4th. (I) Kelsey Chang had 16 digs and 10 kills, while (II) Melissa McCoy had 16 kills. (I) Brianne Baum was named Player of the Game, with 30 set assists. (IV) Kim Hymers, the only graduating 4th year on the team, had 6 digs, 4 kills and 1 stuff block to help her squad.
It was an upsetting evening for the Lady Paladins, but they are consoled with the previous weekend's win against Windsor at home. The support that they received was instrumental to their ongoing success. (II) Melissa McCoy and (I) Norah Collins are still ranked in the top 10 of the OUA, although Collins has missed 3 games due to an injury. The girls are looking forward to their post-season training, continuing to build their young squad. The future looks bright for the girls and the new ones that are sure to arrive. The girls are sad to see (IV) Kim Hymers leave their team but they are pleased that she returned in January to play with them. Best of luck to Kim in her future and to all of the Lady Paladins in the next year.
_________________________________________________
Royal Naval College of Canada Cadets & the RMC Connection
By E3161 Victoria Edwards (RMC 2003) and 7809 Eric Ruff (RRMC RMC 1968)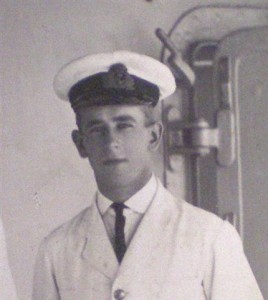 Midshipman Seymour C. Crowell (RNCC RMC 1917-18) was a cadet at the Royal Naval College of Canada in Halifax. He and his classmates were housed briefly at RMC after the Halifax explosion in 1917. After the explosion, "Canada's Royal Naval College was a wreck.The students at the college were writing exams that week and the day' session was starting late: the change of schedule saved lives. Both the college and the Fleet Wireless School were moved out of Halifax after the Explosion."
Seymour Crowell was #32 on the Association of Nova Scotia Land Surveyors.
His home near Lake Annis, Nova Scotia was known as No 36 'Keeping Room'. He enjoyed sailing his sail boat on Lake Annis. Seymour passed away in 1979.
When 7809 Eric Ruff (RRMC RMC 1968) moved to Yarmouth in 1974 to become Curator of the Yarmouth County Museum one of the board members and volunteers was Mr. Seymour Crowell. It wasn't long before Seymour told Eric that he had 'attended' RMC – as a displaced cadet from the Royal Naval College of Canada. Seymour Crowell graduated from RNCC in June, 1920 (with "Distinguished" marks in Navigation and Rifle Range, and passing all other courses except French).
He was sent to train with the Royal Navy as a Midshipman. Seymour served in the battleships HMS Ajax and HMS Emperor of India and the destroyer HMS Seraph on the Mediterranean station while the British were monitoring the situation between Turkey and Greece.
In September 1922 his ship was involved in evacuating refugees from Smyrna. There are a number of items from Seymour Crowell's estate at the Yarmouth County Museum and Archives including his "Midshipman's dirk", his telescope, a photograph album, his Midshipman's Journal, letters and certificates from his training days.
Seymour's career as a naval officer was cut short as a result of him standing to close to the 13.5″ guns when they were fired – he was quite deaf for the rest of his life.
Another 'small world' story concerning Seymour is that he married a woman named Barbara Robbins who happened to be in Eric Ruff's mother-in-law's circle of friends when Eric's 'in-laws' were at the RCAF Station Yarmouth during the Second World War. Eric and his wife Barbara received a number of artifacts from Seymour's widow's estate including glasses and a hand-made table, made by Seymour, which Eric has keeps his office.
Eric remembers Seymour as a quiet and charming man.