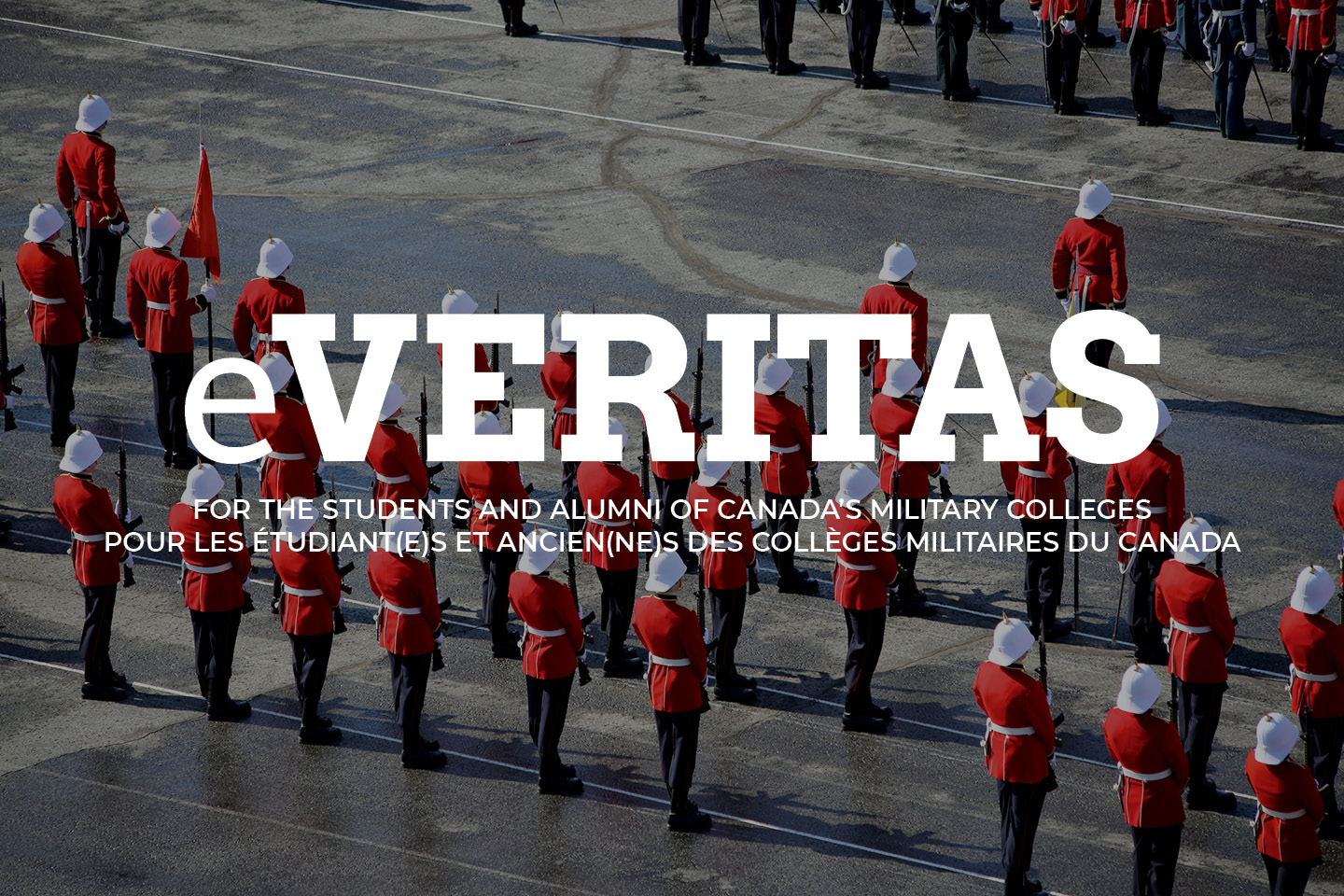 ***
Recent OUA Results:

Hockey:

Fri, Nov 21,  Waterloo 8  RMC 2  Box Score

Sat, Nov 22,  Laurier  RMC

(M) Volleyball:

Fri, Nov 21 RMC 1  Queen's 3  Box Score


(W) Volleyball:

Fri, Nov 21 Brock 2 RMC 3  Box Score

Sat, Nov 22 Lakehead 3 RMC 1 Box Score

Upcoming Games:

Hockey:

Sat, Nov 29, 7:00 pm Concordia at RMC

(M) Volleyball:

Sat. 29 Nov RMC at Nipissing 2:00 PM – Robert J Surtees Student Athletics Centre;

Sun 30 Nov RMC at York 4:00 PM Tait MacKenzie Gymnasium

(W) Volleyball:

Sat 29 Nov RMC at Nipissing 12:00 PM- Robert J Surtees Student Athletics Centre;

Sun 30 Nov RMC at York 2 PM – Tait MacKenzie Gymnasium
Sports Capsule
By: WJO
(W) Volleyball capture first win of the season in exciting fashion
Nicole Behnke and Danielle Vortisch tallied 28 and 25 points respectively, pacing the RMCC women's volleyball team to a 3-2 thrilling victory over Brock University Friday evening. It was the first win of the season for the local team. The Paladins won by set scores of: 25-19; 26-24; 20-25; 14-25; and 17-15.
On Saturday, the lady vb Paladins fell 3-1 to Lakehead University. Scores were close: they lost 28-26; 25-19; & 25-21. The win was close too – 25-23.  Following weekend play their record stood at 1 win – 8 losses.
The team travels to North Bay and York University this coming Sat & Sunday. – See details above.
***
Hockey Paladins earn first point  in 14 games
Eric Louis-Seize of the Paladins, scored three goals and assisted on two others in a heart breaking 6-5 double overtime loss against Wilfrid Laurier University saturday evening at Constantine arena.
The game was nip and tuck from start to finish. Neither team could gain more than a one goal lead at any time in the game. Each period ended in a tie 2-2; 4-4 & 5-5.
Evan Deviller coming off an injury which has kept him sidelined the past few games returned to play goal and faced a total of 48 shots. 28 of the shots came from the beginning of the 3rd period till the eventual winner at the 8:33 mark of OT.
With the overtime loss, RMCC earned their first point of the season. Their record at the half way point of the season is 0 wins; 13 losses and the overtime loss. Paladins trail Concordia (5 wins-11 losses) by 9 points for the final play-off spot.
On Friday night, visiting Waterloo Warriors crushed the Paladins 8-2. Goalie, Paul Mazzolin had a total of 49 shots fired his way. Bruce Hornbrook and Brett Pinder tallied for the home team.
Next Saturday, 29 Nov – 7 PM, the Paladins host Concordia at Constantine. Often referred to as a 4 point game.
***
(M) Volleyball – Second game win hardly a consolation prize in 3-1 loss to Queen's
Blake McClelland led both teams in digs with 14 while Adam Lupton chipped in with 13 points as Queen's defeated RMCC 3-1 on Friday night at the ARC Main Gym.
The loss left RMCC with a 0 & 8 record. Queen's evened their season slate to 4 & 4.
This coming Sat – 29 Nov, the Paladins travel to North Bay to take on Nipissing at the Robert J Surtees Student Athletics Centre. First serve is slated for 2PM. Of particular interest in the match – Nipissing sits only one game ahead of RMCC with a 1 & 7 win / loss record.