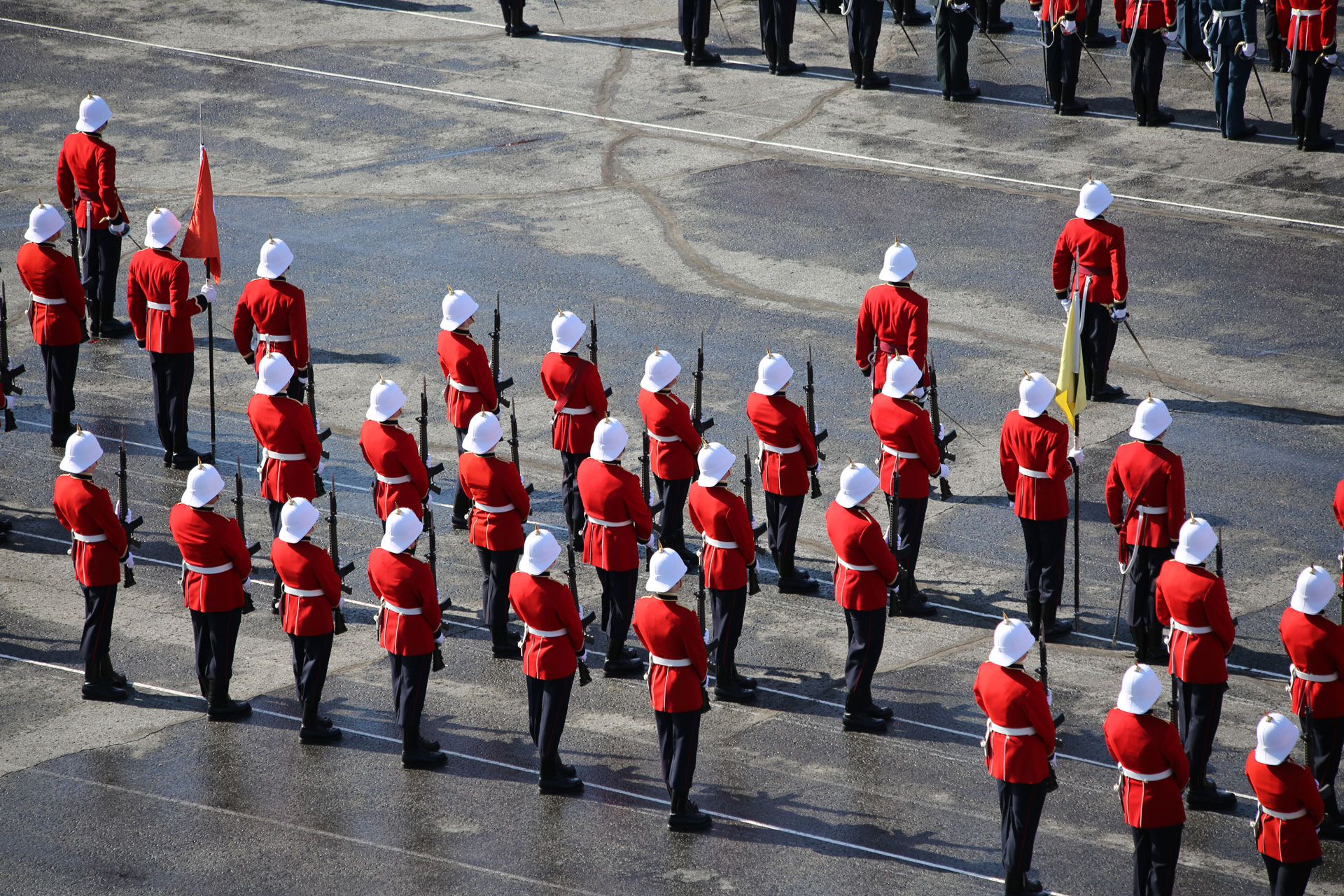 Ex-Cadets:  We don't always know where you are…
e-Veritas needs YOUR help!
We pick-up our news sources from wherever we can, but we don't always know where ex-cadets are or what they're up to.  Readers are encouraged to forward any item on an Ex Cadet, graduate, or former staff member from any of the three military colleges.  College number & photo would make our life a lot easier.
Où sont-ils?  Que font-ils?
De temps à autre, e-Veritas mettra en vedette un Ancien, un membre du personnel d'autrefois, et / ou un ami du Collège. Ces articles seront reproduits dans la langue reçue et rarement traduits. Nous invitons nos lecteurs à soumettre des articles à william.oliver@rmc.ca dans la langue de leur choix. Les articles ne doivent pas nécessairement être écrit par l'auteur de la communication: nous acceptons les biographies, articles de presse, documents en ligne, ou toute autre source.

Where are they now?   What are they doing?
From time to time, e-Veritas will focus on an Ex cadet; former staff member; and / or a friend of the college. Articles will be reproduced in the language received and in most cases not translated. We invite readers to submit articles to william.oliver@rmc.ca in the language of their choice.  Articles need not be written by the submitter: we accept biographies, news articles, on-line documents, or any other pertinent source.
____________________________________________________________________________________

Où êtes vous?
Ne coupez pas les ponts avec les CMRs! Une fois parti il nous est difficile de garder contact avec vous si vous ne nous fournissez pas vos coordonnées. Vous risquez de manquer des réunions et autres occasions d'interagir avec vos confrères et consoeurs. Avez vous avez changé d'adresse, de courriel, ou de numéro de telephone? Tenez nous au courant en appelant le 1-888-386-3762 ou par courriel à rmcclub@rmc.ca
Where are you?
Don't lose touch with the RMCs!  Once you've left, it is difficult for us to keep in touch if you do not supply us with updated contact information.  You run the risk of missing reunions and other opportunities to interact with your College peers.   Have you changed address, e-mail, or phone number?  Let us know by calling 1-888-386-3762 or send us an e-mail at  rmcclub@rmc.ca