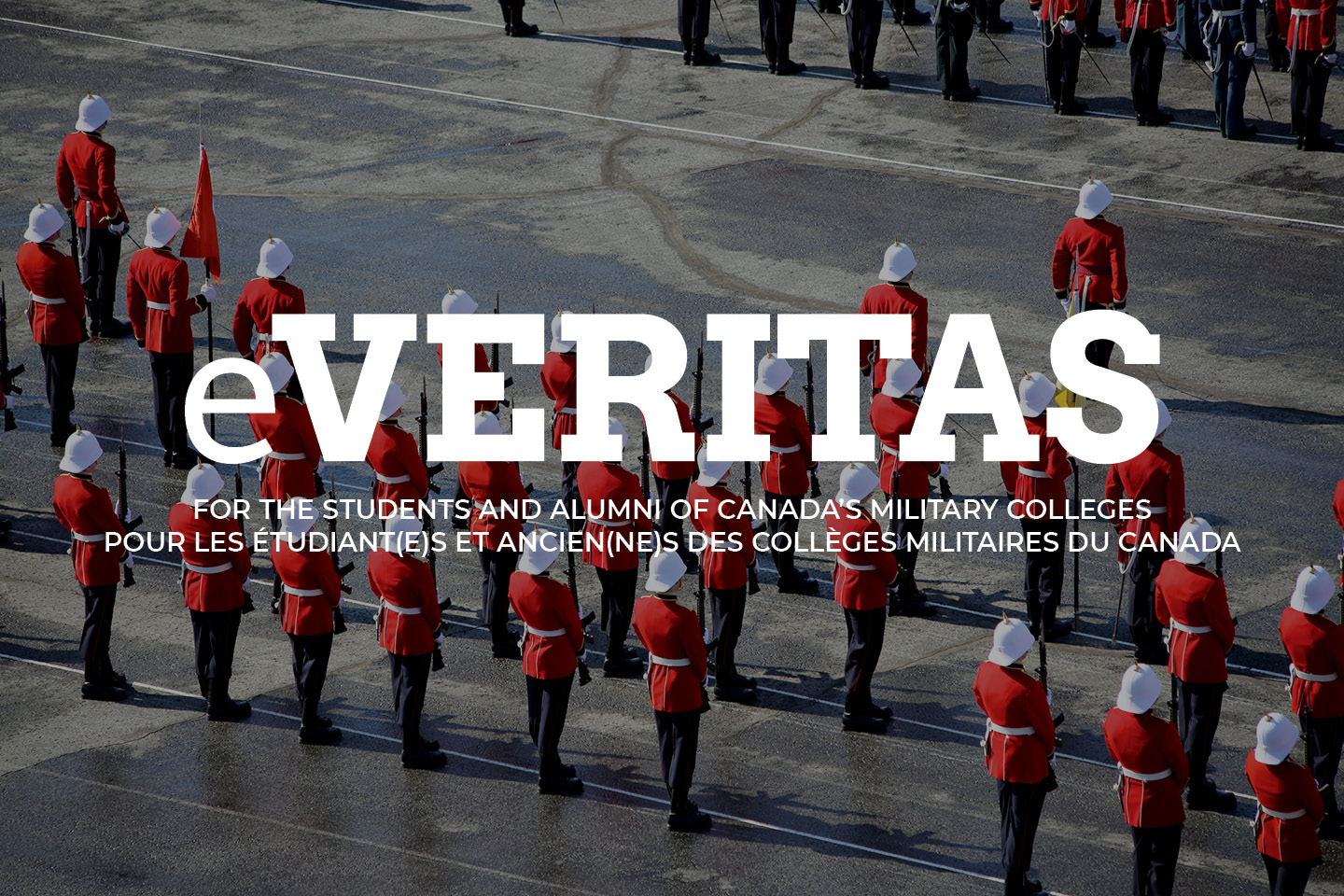 1.  Superintendent at Boychyn Excavating
2. Fleet Technical Officer at Department of National Defence
3. Member of the 2012 RMCC Sandhurst Team
4.  Global Demand Planning and NA/CALA Order Fulfillment at Ciena Communications
5. Audit Coordinator at City of Edmonton
6. Chief Information Officer at South West Local Health Integration Network
7. Research Engineer at Communications Research Centre, Army Officer at Canadian Forces
8. Female Most Valuable Player during the 2012 Winter Intramurals at RMCC
9. Student at Royal Roads University
10. Senior Engineer at Weir Power & Industrial
11. Director of Research and Development at Laser Shot, Inc.
12. Adjutant, Canadian Forces School of Communications and Electronics at Canadian Forces
13. Investment Advisor at RBC Dominion Securities
14. President at Veragate, Consultant at Nav Canada
15. Former Deputy Cadet Wing Commander
16. Military Sales Director, Latin America at Weatherhaven, Principal at Executus Consulting
17. Joint Command and Staff Program at Canadian Forces: Canadian Forces College (Toronto)
18. Associate Environmental Engineer at AMEC
19. Taking parental time off
20. Chief Flying Instructor at Royal Canadian Air Force
21.  Co-founder and Principal at Decisive Points Consulting
22. Staff Officer for Commandant RMCC
23. Currently serving with Canadian Defence Academy
24. Former Cadet Division Leader for A Div
Click to match up.
1. 20714 Steven Boychyn – Superintendent at Boychyn Excavating
2. 17484 Kirby McBurney – Fleet Technical Officer at Department of National Defence
3. 25817 Yana Volodarets – Member of the 2012 RMCC Sandhurst Team
4. 19126 Glen Donaldson – Global Demand Planning and NA/CALA Order Fulfillment at Ciena Communications
5. 15338 Steve Jackson – Audit Coordinator at City of Edmonton
6. 18365 Glenn Lanteigne – Chief Information Officer at South West Local Health Integration Network
7. 19927 David van Huyssteen – Research Engineer at Communications Research Centre, Army Officer at Canadian Forces
8. 26214 Annie Kerr – Female Most Valuable Player during the 2012 Winter Intramurals at RMCC
9. 23617 Shawn Kalbhenn – Student at Royal Roads University
10. M0674 Ray Jonkers – Senior Engineer at Weir Power & Industrial
11. 20707 Shawn Arseneau – Director of Research and Development at Laser Shot, Inc.
12. 22800 Daniel Thibodeau – Adjutant, Canadian Forces School of Communications and Electronics at Canadian Forces
13. 14892 Tim Patriquin – Investment Advisor at RBC Dominion Securities
14. 18151 Glen Hartle – President at Veragate, Consultant at Nav Canada
15. 25314 Jacqueline Forbes – Former Deputy Cadet Wing Commander
16. 13766 Konrad Mech – Military Sales Director, Latin America at Weatherhaven, Principal at Executus Consulting
17. 20727 Mike Coyle – Joint Command and Staff Program at Canadian Forces: Canadian Forces College (Toronto)
18. 14559 Steven Gable – Associate Environmental Engineer at AMEC
19. 20902 Jeff Gill – Taking parental time off
20. 18499 Derek Miller – Chief Flying Instructor at Royal Canadian Air Force
21. 16138 Andrew Scheidl – Co-founder and Principal at Decisive Points Consulting
22. 21971 Lesley Kerckhoff – Staff Officer for Commandant RMCC
23. G146 Brigid Dooley-Tremblay – Currently serving with Canadian Defence Academy
24. 25064 Marie-Pier Blanchard-Messier – Former Cadet Division Leader for A Div