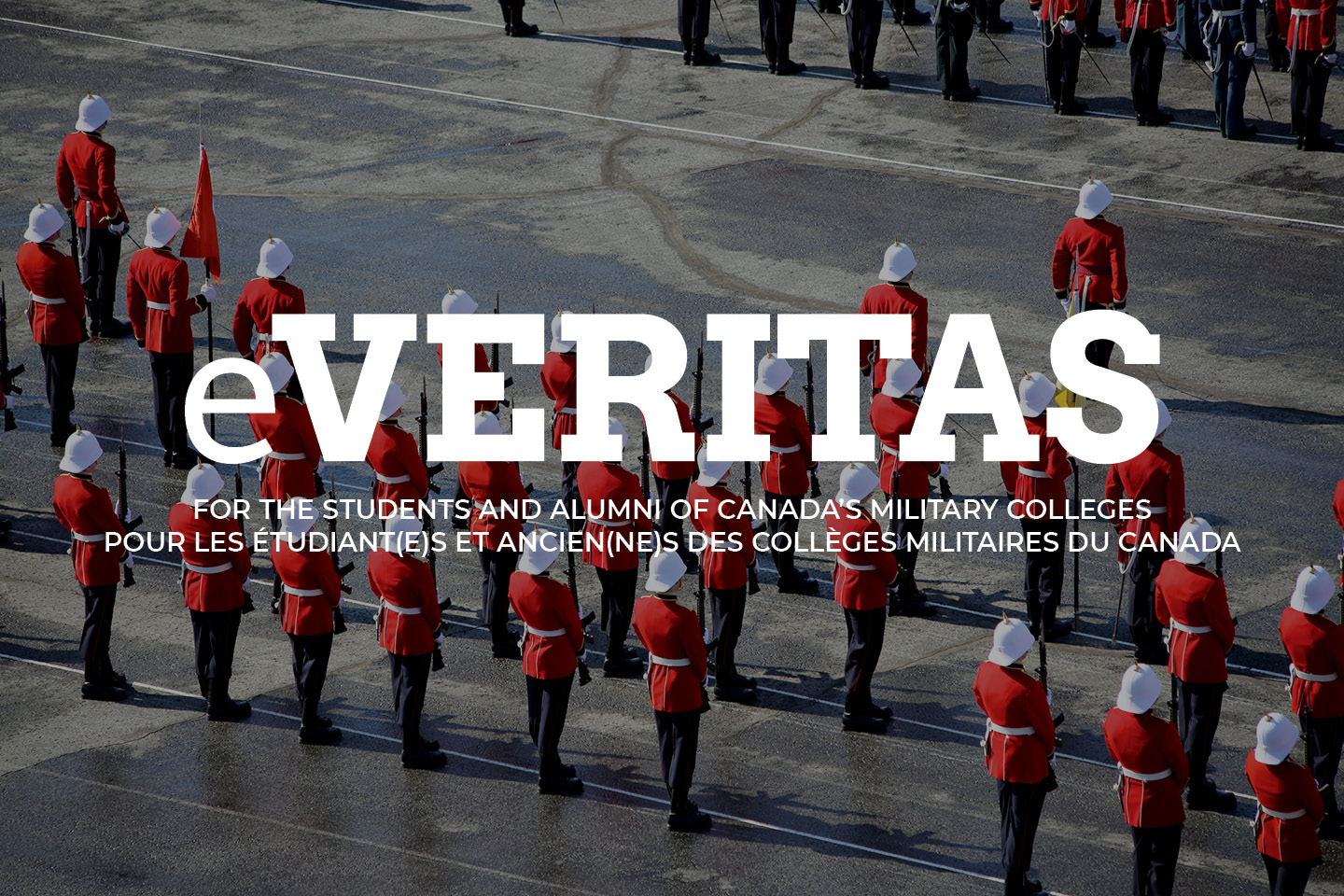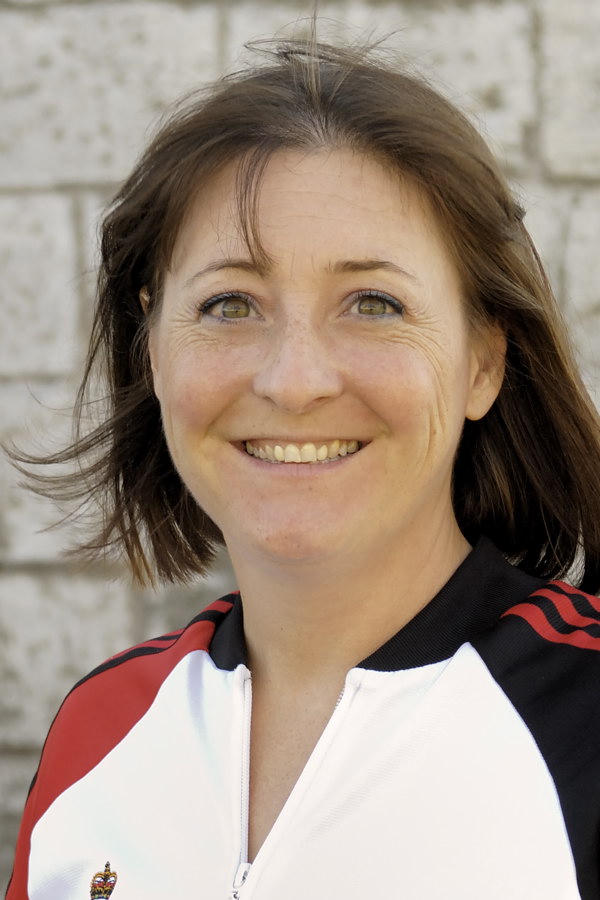 Dynasty in the making!
By: WJO
Over the past few years the varsity fencers have become RMC's paragon of athletic excellence, seldom imitated, never equaled.
The Fencing teams, Men & Women, reincarnated about five years ago with the arrival of the head coach, Patricia Howes have produced results unseen or unheard of at RMC for over 40 years.
Since her arrival Patricia has always built her teams so student-athletes can come and go but they're all replaceable. With RMC fencers, it's the attitude. They are expected to give it their best in all four pillars of the college and there's no other alternative. Even the I Year cadets see that, they feel that, in and around the college. There's a higher level of commitment than most other sports.
Coach Howes has created an atmosphere of winning and has gained the confidence of her athletes. RMC are indeed fortunate to have her on staff.
Sandhurst team gears up for selection;
West Point weekend USMA style;
Cadets & faculty off to Europe!
Back-to-back OUA Banners for Gentlemen Fencers!
Ladies come up short.
The RMC Men's Fencing team won their second consecutive OUA Fencing
Championship this past weekend at the KMCSC. The Paladins followed up
their historic win last season with another solid all-round performance that
saw them win 2 individual & 3 team medals, resulting in another OUA Championship banner.
Full Results – Men's Events:
OUA Championship Banner:
RMC 234
U of T 189
Carleton 174
Queen's 143
Western 124
Ryerson 70
Brock 44
Trent 9
McMaster 7

OUA Women's Fencing Results:
RMC finished third for the overall banner behind U of T & Carleton. The RMC women's epee team won gold, sabre took silver & foil got the bronze.
RMC ladies had been three time defending OUA champions.
For full fencing results:
http://oua.ca/sports/fencing/schedule/

Sandhurst Team gears up for selection
24941 I Brendan Shust
A new year, a new semester, and for members of the Royal Military College of Canada Sandhurst team, a new competition.
At this point, everybody at the college has heard quite a bit about the competition; what it is, how many times Canada has won and how hard potential team members are training in order to make the cuts. So rather than re-hashing facts that we've all seen during the Sandhurst briefing (multiple times, depending on your year) we decided to talk with past team members, potential team members and the people who make our Sandhurst team a reality to find out just what they were doing.
When the Precision team arrived on location at the CFB Kingston range, it was almost like something out of a movie. Bullets were flying, the sound of gunfire was filling the air, the sun was reflecting brilliantly off the blanket of snow and it was FREEZING COLD! But despite the nasty weather, the 32 prospective members of the 2008 Sandhurst team were out in force, practicing one of many skills that will be needed during the competition. We took the opportunity (huddled in a warm pickup truck) to ask some of them why they were trying out for the team.
"It's a winning team," OCdt (I) Albers says.
"I'm here for the challenge, the pride and to represent my country," adds OCdt (I) Houle.
These sentiments are echoed by many of the other team members.
"We must defend the title," says OCdt (III) LeBoutillier, a former Sandhurst team member, "everybody is out to get us now,"
It's no secret that being a member of the Sandhurst team involves a great deal of work, even before a potential member actually makes the cut. So what drives these potential members?
"The physical training," OCdt (I) Le Boutiller says, "Getting into better shape, pushing your limits.
"It pays off in the end when we get to Westpoint and beat everybody," says OCdt (III) LeBoutillier. (Yes there were two LeBoutillers present.)
Of course, not everybody will make the team. Out of the 32 or so potential candidates, only 15 will be chosen. And even then, only 9 will participate in the actual competition. So what about those that don't make it?
"It means you've got to train harder for next time," says OCdt (I) Bernatchez, "And you know that those who were chosen are the best."
The potential team members aren't the only people putting in a lot of effort. Several officers and NCMs, including (but in no way limited to) Captain Johnson, Captain Brassard, Lt. (N) Walker and Sgt. Renaud have also volunteered their time, particularly at the range.
"One of the things we're looking to improve is the Principles of Marksmanship," says Lt. (N) Walker, "We have a strong group of individuals that we will form into a precise team,"
We also spoke at length with OCdt (IV) Ryan. While he still needs to try out and make the cut along with the rest of the candidates, Ryan is considered the Sandhurst Team Captain.
Q. What are you looking for in the potential Sandhurst team members?
Ryan: Most importantly, we're looking for determination, dedication and the willingness to win at all costs. We're looking for the ability to function mentally and physically under a great deal of stress, especially physical stress. If this isn't your priority, the team probably isn't for you.
Q. What have you seen in the candidates so far?
Ryan: Everybody is motivated, pushing themselves as hard as they can. Selection is going to be tough.
Q. I understand you recently had a chance to scout out the competition area. What do you think?
Ryan: We just got back from a recognition of the terrain, yes. Everything has changed. It's going to be a harder competition: Over 10 km long with 12 events. Each event is very demanding from a physical side.
Q. Not to mention just getting from one event to the next! What about the other teams, have you learned anything about them?
Ryan: Yes. They're very fast, very strong. They're taking it very seriously, especially Britain.
Q. Which countries are participating?
Ryan: Canada, the United States, Britain and Afghanistan.
Q. If you win this year, it would make 4 wins in a row for Canada. What do you think your chances are?
Ryan: We're gonna win.
Q. Once the selections are finished, what do you have planned in terms of preparation?
Ryan: Continuing to train physically, as well as working on skills which include (but aren't limited to) shooting, rope work and section attacks.
Q. What do you think the rest of us should know about the competition?
Ryan: I think people have a good idea what Sandhurst is, and we appreciate the support they're showing us.
We asked a few other people involved in Sandhurst the same question.
"We're always looking for good candidates. There's a lot of talent at the college," OCdt (III) LeBoutillier says.
"The Sandhurst competition is one part strength, one part discipline and two parts determination," says Lt. (N) Walker.
If determination, strength and discipline are the keys to victory, then it looks as if the RMC Sandhurst team is ready to go.

West Point weekend USMA style
24125 III Dave Kay
As everyone knows, this past weekend was the annual weekend exchange between West Point and RMC cadets. Approximately 100 RMC cadets departed the College at 7:30 Thursday morning for a fantastic weekend at the United States Military Academy. Somehow, we actually managed to arrive at West Point more or less on time, as we rolled through the gates at about 4:30pm. The first thing that struck most of us was the sheer size of the campus (I was later informed that the West Point complex is correctly referred to as a post). It covers roughly 40 square kilometres, has a PX (Canex) the size of a Wal-Mart, a hospital that makes CFB Kingston's clinic look like a first aid tent, and more sports fields and gymnasiums than you can shake a stick at (and you can shake a stick at quite a bit).
We were met by our respective company (squadron) duty cadets who showed us to our host rooms. Thursday night was the annual Flipper dinner, which was to commemorate the first African American to graduate from the academy. Friday we accompanied our hosts to classes to get a taste of the US service academies academic program. I attended my host's military psychology and Army tactics class in the morning and found the class very interesting, although a bit bizarre that such a class would count towards a university degree. Privates learn the same things during basic training in Canada. Friday night there was a free stand up comedy show. Considering the price it was pretty good, although a bit crude (95% of the females left in first ten minutes. I guess the comedian tailored his show to the 85% male population at the academy).
Saturday morning we attended military training with our host company. The training ranged from ruck marches, to navigation exercises, to FIBUA training, to range practice. Most cadets found the training quite interesting, and were impressed by the abilities and navigation skills of the American cadets. After lunch we were on free time, and most of us ventured into New York City. (III) Fenrich, 2/C Moore (US Army) and myself, caught a train to Grand Central Station (Grand Central Terminal for any hard core New Yorkers out there). Luckily, Moore had spent a lot of time in the city, and proved to be an excellent tour guide. We walked around central park, and while in that neck of the woods, we spent about an hour in the Metropolitan Museum of Art (paying $1 for a $60 entrance fee. You have to love those military discounts), checked out the Plaza Hotel and a Catholic cathedral. Then we took the subway down to Ground Zero, which was a bit of a weird feeling. It's a bit odd to see two holes in the ground, and all the surrounding buildings I saw on the news and in the paper. It's a very weird place now. I was very surprised there was virtually no memorial/monument at the site. The city is in the process of building a memorial park on the site, but I really thought there would be more than a plywood sign on a fence to commemorate the disaster.
After ground zero, we walked over to Wall Street and checked out the NY Stock Exchange. The three of us rode the subway up to Canal Street, and were immediately offered countless Pollex and Swiss Navy watches at bargain prices ($10 was pretty standard). I made sure to keep one hand in my pocket and on my wallet while we were in that area as you can never be too careful. We then went to some hole in the wall, roach infested shop operated by one old Chinese woman who made INCREDIBLE fried dumplings. I'm not sure if we ordered the cat, cockroach or chicken versions, but at 5 for $1 you couldn't complain. It really is necessary to have someone who knows the city to find gold mines like this.
By 7:00pm we were all getting pretty tired of walking around, so we went back to Little Italy for some supper. We walked into Florio's Grill and Cigar Bar and immediately the owner spotted the RMC jackets. I guess he liked the military, even Canadian. The restaurant looked like a set from the God Father movies, but the lasagna was excellent. After basking in the hospitality of an Italian "businessman" for a while we took the subway up to Times Square, took the touristy picture every single visitor to NYC takes (we decided early on we weren't even going to attempt to "blend in" with the locals), then we ran over to Grand Central and caught the 10:05pm train back to West Point. Sunday morning we loaded back on the buses and returned to RMC late in the afternoon. All in all, it was an excellent weekend where many new friends were made, many eyes were opened, and a greater appreciation for RMC was gained by RMC cadets.

Cadets & faculty off to Europe!
24359 III Stephen Paish
Reading week is usually marks the time when RMC cadets visit family or go soak up the sun down south. However for a number of selected RMC cadets and faculty the week will involve a trip of a lifetime. This is Ex Souvenir and it is the college's battlefield tour. As in years past the trip will be traveling through Belgium and France, making stops at places such as Ypres, Somme, Ameins, Dieppe and Caen. By traveling to these historic locations, cadets from all different backgrounds, (Engineers and Artsmen alike) will be able to enhance their understanding and appreciation for those who have served before them.
The tour will be greatly assisted by experienced guides such as Major Boire and Lt. Col Delaney. Their invaluable depth of knowledge on the battlefields will allow the cadets to go beyond simply viewing the terrain. This knowledge will allow the cadets to gain tactical perspectives and lessons learned from both World Wars. Thus, the tour is not just great for sightseeing, but professional development as well. It should be the experience of a lifetime!