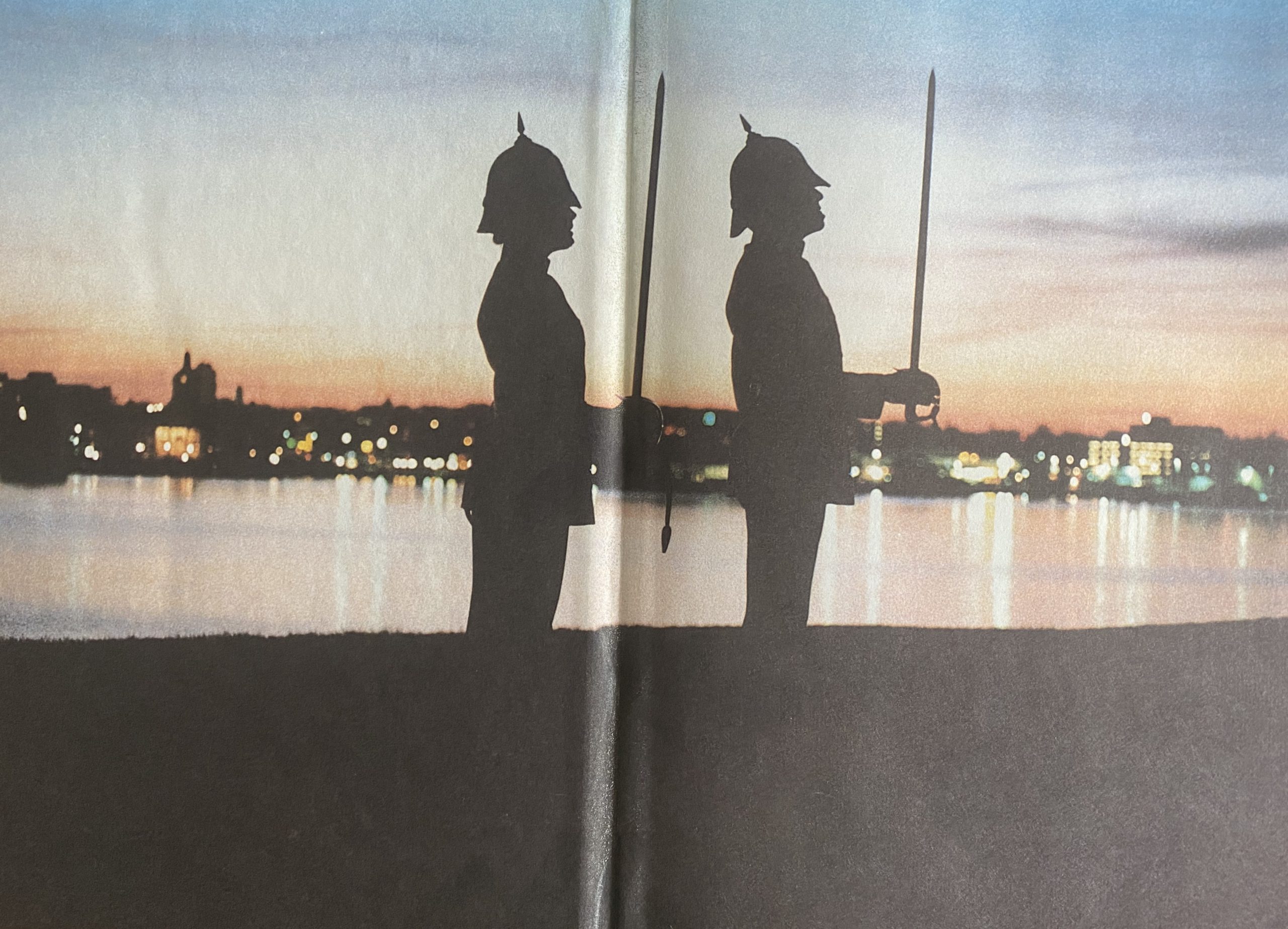 Dear RMC Class of 2022
After four, five and even six years for some of you, we congratulate you on graduating and becoming commissioned officers in the Canadian Armed Forces.
We know that this is not the graduation that you had planned or hoped for. RMC is challenging by design; but in addition, the class of '22 has faced a global pandemic, something that would have seemed like a science fiction plot in 1986. You, your professors, and staff have pivoted to a remote, online learning experience. The last two years have not been the RMC experience that you expected; but you adapted and succeeded. Graduation is in sight.
And then this. Four fellow cadets gone in the blink of an eye.
When we enroll in the military, we acknowledge that we will face risks. But we are also young and invincible—until we aren't. The first classmate we lost was in our third year, over the Thanksgiving weekend. We were shocked into recognizing our mortality; collectively and individually, we had to find ways to move on. By the time our fifth reunion came around, there were more losses from our class, from a variety of causes, and all were devastating. We honoured our fallen colleaugesby saying their names and sharing thoughts and memories at the Arch. We remembered them as they were, beautiful and full of life.
With each reunion, we add to the list, but the ones lost when we were young cut the deepest.
The pain and loss are unimaginable. We know it will take all your focus just to get through the next day, the next hour, the next minute. Talk to each other. Share your grief, stories, tears and laughter. It will help you to remember what your friends stood for, but also all that you have accomplished in your time at the Royal Military College. Allow yourself to celebrate, maybe not today, maybe not this year. But at some point, celebrate the strength of the Class of 2022.
The RMC Class of '86 is here for you, and we stand shoulder to shoulder with you as you face these difficult days ahead.
TDV
155582 Heather Thorne-Albright
15566 Helga Rausch
Class of 1986
---
Chère classe du CMR de 2022,
Après quatre, cinq et même six ans pour certains d'entre vous, nous vous félicitons d'avoir obtenu votre diplôme et d'être devenu officier dans les Forces armées canadiennes.
Nous savons que ce n'est pas la remise des diplômes que vous avez planifiée ou espérée. Le RMC est un défi incryable de par sa conception ; mais en plus, la classe de 2022 a fait face à une pandémie mondiale, quelque chose qui aurait ressemblé à un complot de science-fiction en 1986. Vous, vos professeurs et votre personnel avez dû vivre une expérience d'apprentissage en ligne à distance. Les deux dernières années n'ont pas été l'expérience du CMR à laquelle vous vous attendiez; mais vous vous êtes adapté et vous avez réussi. Graduation en vue. Bravo
Et soudainement. Quatre de vos camarades sont partis en un clin d'œil.
Lorsque nous nous enrôlons dans les forces armées canadiennes, nous reconnaissons que nous ferons face à des risques. Mais nous sommes aussi jeunes et invincibles, jusqu'à ce que nous réalisons que nous ne sommes pas. Le premier camarade de classe que nous avons perdu était en troisième année, pendant la fin de semaine de l'action de grâce. Nous avons été choqués de reconnaître notre vulnérabilité; collectivement et individuellement, nous avons dû trouver des moyens d'aller de l'avant. Au moment où notre cinquième réunion est arrivée, il y avait plus de décès de notre classe, de diverses causes, toutes dévastatrices. Nous leur avons rendu hommage en prononçant leurs noms et en partageant des pensées et des souvenirs à l'Arche. Nous nous souvenons d'eux/d'elles tels qu'ils/elles étaient, leur beauté et pleins/pleines de vie.
A chaque retrouvailles, on rallonge la liste, mais ceux/celles perdus/ues quand on était jeune font le plus mal.
La douleur et la perte sont impensables. Nous savons qu'il vous faudra toute votre concentration juste pour passer au lendemain, à la prochaine heure, à la prochaine minute. Gardez un oeil sur chacun d'entre vous. Partagez votre chagrin, vos histoires, vos émotions. Cela vous aidera à vous souvenir de ce que vos amis ont représenté, mais aussi de tout ce que vous avez accompli pendant votre séjour au Collège militaire royal avec eux. Permettez-vous de célébrer, peut-être pas aujourd'hui, peut-être pas cette année ; mais à un moment donné, célébrez la force de la classe 2022.
La classe CMR de 1986 est là pour vous, et nous sommes à vos côtés alors que vous faites face ces jours difficiles à venir.
VDV
15318 Martin Girard