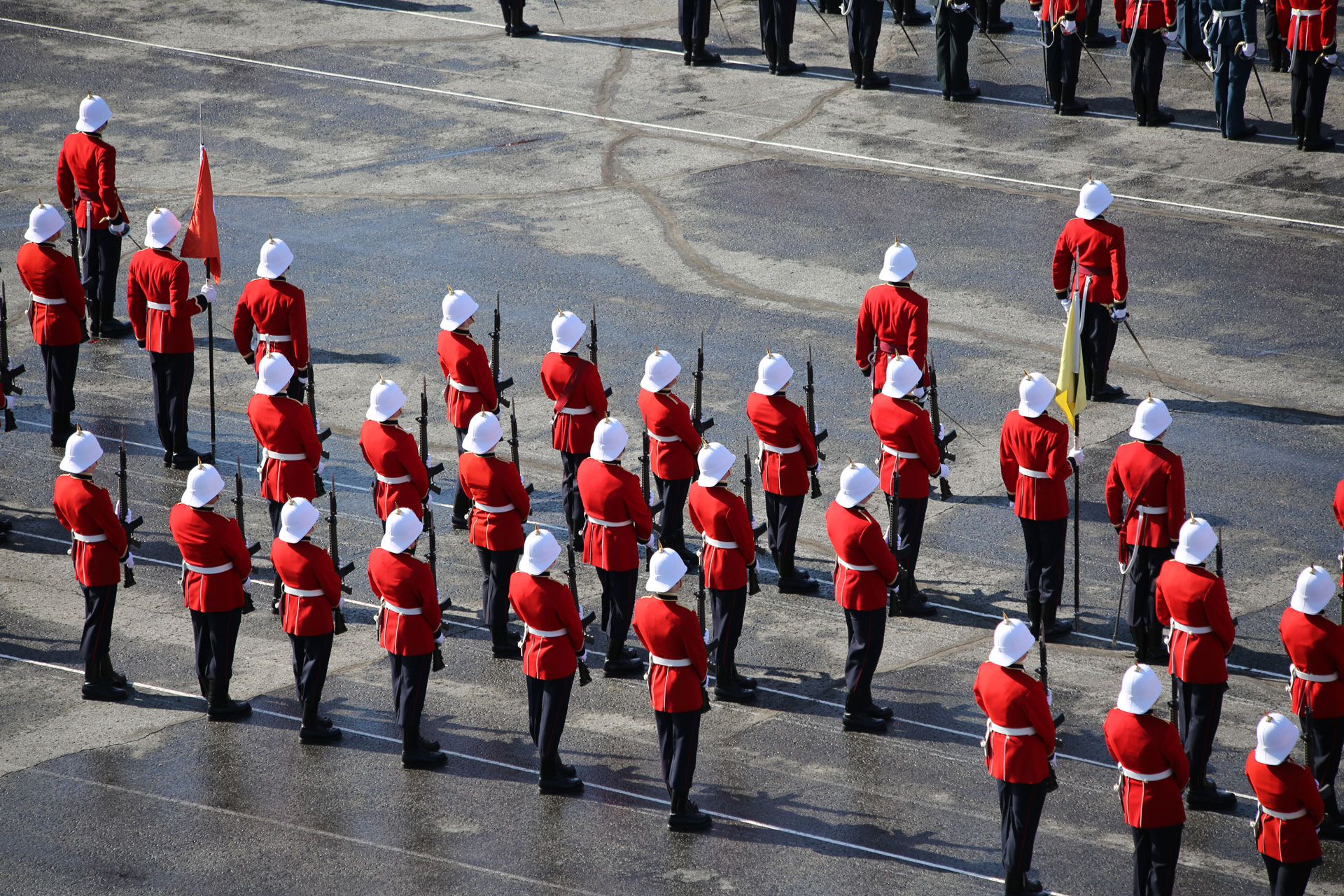 13871 Commander Rick G. Gerbrecht is currently Regional Naval Centennial Co-Ord at Maritime Forces Pacific (MARPAC) – Esquimalt. He grew up in Kelowna, British Columbia, and is a graduate of the Royal Military College in Kingston, Ontario. After completing Maritime Surface training, he began his naval service in various Pacific fleet destroyers including HMCS YUKON, HMCS GATINEAU and HMCS KOOTENAY, specializing in Anti-Submarine warfare.
He then served as the Regular Support Staff Officer in the naval reserve unit HMCS NONSUCH (Edmonton, Alberta) and helped the unit earn the "Silver Destroyer" for being assessed as the best naval reserve unit in Canada for an unprecedented three consecutive years.
Following the completion of the year-long Operations Room Officer course, Commander Gerbrecht was appointed Deputy Combat Officer in HMCS ALGONQUIN during her participation in OP SHARP GUARD (maritime operations in support of the former Yugoslavia) as the flagship to Commander Standing Naval Force Atlantic (SNFL).
From 1994-1997, as the Officer-in-Charge of the IROQUOIS-class Command and Control Systems trainer in Esquimalt, B.C., he was responsible for the training of nine flagship command teams and conducting weapons certification for Standard missile systems in the navy.
He earned the Commander of Maritime Command Commendation for his efforts in missile technology. After serving one year as the Task Group Combat Officer for the Atlantic fleet, Commander Gerbrecht was selected to plan operations for the Canadian Flagship year 1999-2000. He served as the Commanding Officer to the Canadian component
of the deployed flagship staff in support of the NATO force commander. During that same year, the NATO Maritime reaction force participated in OP ALLIED FORCE (maritime operations in relation to Kosovo). Upon return to Canada in 2001, Commander Gerbrecht attended the Canadian Forces Command and Staff College in Toronto and was promoted to his current rank.
Commander Gerbrecht then returned to Esquimalt and served as Executive Officer in the replenishment ship HMCS PROTECTEUR, which participated in OP APOLLO, the Canadian Forces contribution to counter international terrorism from May to November 2002.
In July 2003, Commander Gerbrecht was appointed Chief of Staff Operations to Commander Canadian Fleet Pacific. Commander Gerbrecht is married to the former Sandra York. They live in Victoria with their two children, Melissa and Benjamin.
__________________________________________________
Hard to believe but 5571 George Kennedy is busier than usual. This time he is "kinda busy" with a Santa Parade. His Lions Club now does it as a night-time event called "Light up the Night" which they expect will draw about 18 – 20,000 in Barrhaven, Ontario  located in the south west of Ottawa.
George was recognized recently by the Lions Club in which he received the "Good Neighbour Award". More
__________________________________________________