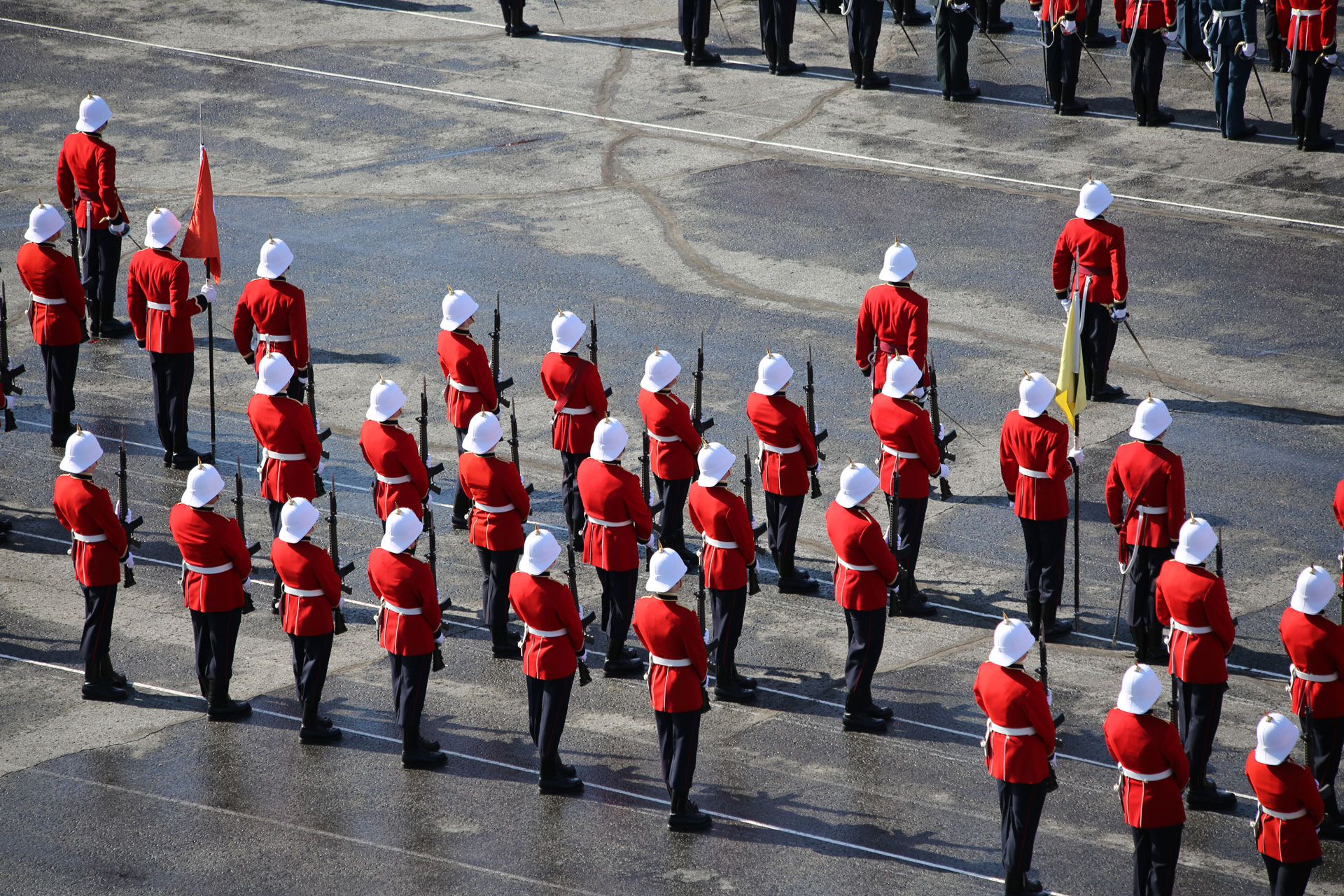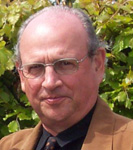 5272 Colonel (Ret`d) David T. Lightburn (RRMC RMC 1961) is a Peace Operations and Crisis Management Consultant and Senior Advisor to the Folke Bernadotte Academy, Sweden. He is a Life-Member of the Executive Committee of the International Association of Peacekeeping Training Centres, and independent Peace Operations Consultant. He retired from the Canadian Forces (Colonel) in 1987 after 30 years service. Military career highlights include Regimental command, service with the United Nations in the Middle East, Defence Advisor to the Canadian Ambassador to NATO, and Director of Operational Readiness for the Canadian Forces. During the period 1987-2000, he was a member of NATO staff, including principal member of NATO's Balkans Task Force and founder and Head of the Alliance's Peacekeeping Section; and, 2001-2004, Director External Affairs, Pearson Peacekeeping Centre, Canada. He has published articles on peace operations, crisis management and related topics.
http://www.peaceopstraining.org/staff_bio.php?name=lightburn
David.Lightburn@folkebernadotteacademy.se
_____________________________________________________________________________________________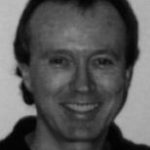 8016 Mr Vaughan DV Bentley (RMC 1969) is a senior associate in teambuilding and organizational development and head of the Strathmere Management Centre`s speakers` bureau based in Ottawa. He holds a Bachelor of Arts degree in literature, Royal Military College and a M.Ed (admin) from Queen`s University. He consults in organizational development, leadership, teambuilding, change management, mediation, communication, strategic planning and human resource management.
_____________________________________________________________________________________________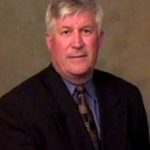 8291 Mr Ian L. Jackson (CMR RMC 1970) is executive director and a senior stratethmere centre associate in strategy, organizational transformation and human resources management. He is the managing partner of Nexus HR Solutions, based in Ottawa. Ian Jackson provides a wide range of management consulting services to clients in the public and private sectors. An accomplished bilingual senior manager with over 30 years of experience in positions of increased responsibility in the military and public sector. He holds a BA in Economics and Commerce, Royal Military Colllege.
http://www.nexushr.ca/pages/about.htm#core
_____________________________________________________________________________________________
8934 BGen (Ret'd) Vince W. Kennedy (RRMC RMC 1971) attended Royal Roads Military College in Victoria, British Columbia and the Royal Military College in Kingston, Ontario, graduating in 1971 with a Bachelor Degree in International Studies. He attended the Canadian Land Forces Command Staff College in Kingston and the British Combat Team Commander's Course in the United Kingdom. Promoted to Lieutenant Colonel in 1979 he took command of A company, Third Battalion, Royal Green Jackets in Oakington, UK where he was promoted to Major and went to Cyprus in 1980 as part of the British contingent in UNFICYP (United Nations Forces in Cyprus). He returned to Canada in 1981 and the Canadian Forces Command Staff College in Toronto. In 1982 he commanded B company, Second Battalion, Princess Patricia's Canadian Light Infantry and went with the Battalion to Cyprus in 1982 until 1983 when he was transferred to Admin Company. When the Second Battalion left for Germany in 1984 Major Kennedy organized the Farewell to Winnipeg Tattoo. He was promoted to Lieutenant Colonel in 1985 and assumed the duties of Senior Staff Officer Individual Training at Mobile Command Headquarters. Lieutenant Colonel Kennedy was then poste d to Army Staff College at Frontenac, Kingston in 1986 as a member of the Directing Staff until 15 July 1987 when he took command of the First Battalion, Princess Patricia's Canadian Light Infantry until 16 August 1989. Lt. Col. Kennedy then went "under" to the Australian Army Command and Staff College, Fort Queenscliffe, Victoria, as a member of the Directing Staff until January 1991, when he attended the Joint Services Staff College in Canberra, Australia, and earned a Graduate Diploma in Strategic Studies. He returned to Canada in July 1991 to take up the duties of Senior Staff Officer Operations and Plans at Mobile Command Headquarters during a hectic time in army force generation for Croatia, Bosnia, Cambodia and Somalia. He was promoted to Colonel in January 1993 and posted as Chief of Staff, 1st Canadian Division Headquarters. After 3 years of active training and contingency work there, he proceeded as a student to the US Army War College, Carlisle, PA. He took up the position as Chief of Staff, Canadian Forces College Toronto, upon return to Canada in 1997. He was promoted to Brigadier-General and took up his duties in Ottawa in 2000. In 2003, after 38 years of service, BGen Kennedy retired and still lives in Ottawa.
_____________________________________________________________________________________________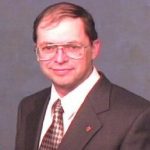 8944 Col (Ret'd) Paul JM Maillet (RRMC RMC 1971) is owner and president of the Paul Maillet CENTER FOR ETHICS based in Ottawa. Since 2001, this company specializes in providing domestic and international clients with services and support in business, government or organizational ethics and controlling corruption. He holds a Bachelor of Applied Science degree from the Royal Military College, Kingston. He is the former aerospace engineering officer in the Air Force and former director of defence ethics in the Canadian Department of National Defence.
http://www.strathmere.com/learningcommunity/documents/Maillet_1-pager.swf
http://www.magma.ca/~pmaillet/
_____________________________________________________________________________________________
10763 Colonel Randall T Wakelam (RRMC RMC 1975) is Director of Research and Symposia at Canadian Forces College in Toronto. The Canadian Forces College plays an important role in the professional development of Canadian officers who seek to make a significant contribution to the military profession and to their country. Among distinguished graduates and former staff are most of Canada's high-ranking officers. The Canadian Forces College organizes symposia and workshops of interest to the defence community. The Canadian Forces College marked its 65th Anniversary at Armour Heights in October 2008.
_____________________________________________________________________________________________
11320 Colonel Robert P Testa OMM CD (CMR RMC 1977) is Canadian Military Engineer Branch Chief Engineer, Director General Military Engineering at NDHQ in Ottawa. Colonel Robert Testa enrolled in the Canadian Forces in Montreal, QC and attended Collège Militaire Royal and the Royal Military College graduating with a Bachelor of Chemical Engineering (Nuclear). Colonel Testa completed his MBA degree at the University of Ottawa.. Promoted to his current rank in May 2004, he was posted as Director Geospatial Intelligence. He returned to the Vice Chief of Defence Staff as Director Defence Strategy Management in 2007 before assuming the duties of Director General Military Engineering and Chief Military Engineer for the CF in 2008. He was appointed as an Officer of the Order of Military Merit (OMM) in 2004. The US National Geospatial-Intelligence Agency awarded him the prestigious "NGA Medallion for Excellence". Colonel Testa is also a registered Professional Engineer in the Province of Ontario.
_____________________________________________________________________________________________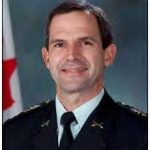 11363 LGen Michel Gauthier, CMM, MSC, CD (RMC 1977) is the Senior Serving Engineer in the Canadian Forces. He enrolled in the Canadian Forces in 1973, graduating from the Royal Military College in Kingston with a Bachelor's degree in Civil Engineering. He was awarded the Meritorious Service Cross in recognition of his leadership on Operation Harmony from March to September 1992. LGen Gauthier was appointed the first Commander of the Canadian Expeditionary Force Command in September 2005. After initially creating the command, he has been responsible to the CDS for all of the CF's operational missions abroad, most notably operations in Southern Afghanistan since February 2006. Lieutenant-General Gauthier has attended numerous courses in Canada, the US and overseas, including the Canadian Forces Command and Staff College (88-89), the U.S. Army War College (97-98), and the U.S. Pinnacle Course (07). He enjoys most sports, jogs regularly, and is a determined but relatively inept golfer.
http://www.cmp-cpm.forces.gc.ca/dsa-dns/sa-ns/ab/sobv-vbos-eng.asp?mAction=View&mBiographyID=47
_____________________________________________________________________________________________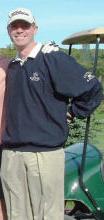 12493 Murray A Beare (RMC 1980) is the owner, Murray Beare Consulting Ltd., an Information technology and Services Consulting firm in Ottawa. He is the Solution Architect Engineering on the Materiel Acquisition and Support Information System project at National Defence HQ. Murray completed a very challenging and grueling 4 day bike ride in 2008 around the Cabot trail, Cape Breton, Nova Scotia that included hills with grades of 12-16% for 2-5km. He hopes to ride part of the Ottawa Bike Club Kingston ride with 12632 Major-Gen Mike Ward (RMC 1980), BGen Ian Poulter (RRMC RMC 1980) and catch a glimpse of E0733 LCol Tony J O'Keeffe, RMC DCdts, as he is incorporating the Ottawa Bike Club Kingston ride into his final prep for the Race across America. The 2009 edition of the Rideau Lakes Cycle tour will be held on June 6th and 7th, 2009 – 1800 participants will bicycle for two days along one of four picturesque tours to Kingston and back to Ottawa.  His brother, 13337 Major-Gen Stuart A Beare (RMC 1983), will also be participating in the Ottawa Bicycle Club ride to Kingston.
http://www.ottawabicycleclub.ca/rlct
_____________________________________________________________________________________________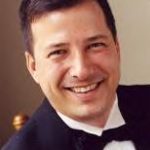 15831 Major Jean-François Legault (CMR RMC 1987) is an engineer in the Canadian Forces. In 1982, he joined the Canadian Forces and graduated Royal Military College (RMC) of Canada in 1987 with a B Eng. in Chemical and Materials Engineering. He then completed his training as an Army Engineer and was posted to Canadian Forces Base Wainwright, AB, as the Engineering Officer. In 1990, Jean-François was promoted to the rank of Captain and transferred to 5th Combat Engineer Regiment, Valcartier, QC. During that tour, he took part to United Nations missions in Cyprus and Cambodia. In 1993, he returned to Royal Military College to obtain his M Eng. in Chemical and Materials Engineering and was subsequently appointed as Associate Professor at the Department of Chemistry and Chemical Engineering. Promoted to Major in 1999, Jean-François was transferred to the Directorate of Engineers, National Defence Headquarters (NDHQ) in Ottawa, ON. In 2001, he was posted to the Directorate of Nu clear, Biological and Chemical Defence, as project director responsible for the detection and identification of chemical and radiological agents. He is also the nuclear, biological and chemical advisor to the Ontario Provincial Police Provincial Emergency Response Team. As of July 2005, Major Legault has been working at Canada Command as of one the lead planners for the Canadian Forces support to the Vancouver 2010 Games. In January 2008, he was elected as Fellow of the Chemical Institute of Canada.
http://www.redr.ca/about/bios/Legault.htm
_____________________________________________________________________________________________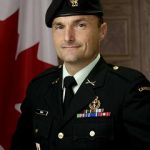 15907 Colonel Sylvain J Sirois CD (CMR RMC 1987) is the Canadian Forces Combat Engineering Representative. He is on advanced training at the Canadian Forces College. He joined the CF in June 1982 as an Officer Cadet at the Royal Military College in St-Jean (Québec). He graduated from the Royal Military College in Kingston (Ontario) in 1987 with a degree in Civil Engineering. In July 2000, upon graduation from the Canadian Forces Command and Staff College, he was promoted to lieutenant-colonel and was posted to Ottawa as J3 Engineer Operations and Plans. In June 2002, he was appointed as Commanding Officer of 5e Régiment du génie de combat. During his command, he deployed to Operation ATHENA in Kabul as the National Command Element Chief of Staff. Upon his return in August 2004, he is posted to Ottawa as Director Land Infrastructure (DLI). In June 2006, upon promotion to his present rank, Col Sirois was posted to Kingston as the Chief of Staff Land Force Doctrine and Training System. He is currently a student at the Canadian Forces College on the new National Security program.
http://www.cmp-cpm.forces.gc.ca/dsa-dns/sa-ns/ab/sobv-vbos-eng.asp?mAction=View&mBiographyID=734
_____________________________________________________________________________________________
15940 Dr. Lisa Bolton (RMC 1987) is Associate Professor of Marketing at the Penn State's Smeal College of Business. Lisa Bolton joined Smeal in September 2008 from The Wharton School at the University of Pennsylvania where she served as assistant professor of marketing since 2000. Her research focuses on judgment and decision-making by managers and consumers, with substantive interests in new products, pricing, risk perceptions, and consumer spending and finances. Bolton holds a bachelor's degree from the Royal Military College of Canada, a master's degree from the University of Toronto, and a Ph.D. from the University of Florida.
_____________________________________________________________________________________________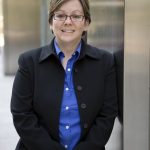 17350 Ms Carole G. Jenkins (RMC 1990) is a lawyer with Smockum Zarnett Percival LLP in Toronto, Ontario. Her areas of practice are: Trial and Appellate Advocacy, Medical Negligence, Hospital Liability, Municipal Liability, Child Protection Agencies, Personal Injury, Occupier's Liability, Professional Negligence, Automobile Insurance (tort) and Commercial Litigation. She graduated from Royal Military College of Canada with a Bachelor of arts (Hons.) in 1990. She graduate from Queens University with a Bachelor of Education in 1993. She graduated from University of Windsor with a Bachelor of Laws in 1998 (Gold Medalist). She was admitted to the Law Society of Upper Canada in 2000. She is an active member of the Canadian Bar Association, Advocates' Society, Medical-Legal Society and the Metropolitan Toronto Lawyers' association.
http://www.szplaw.com/experts.html
_____________________________________________________________________________________________
19376 Major Lynne (Moore) Hounslow (RMC 1994) is a Project Manager (MIM) Space Systems Dir, Canadian Space Agency in St-Hubert, Quebec. She received a Canadian Foundation for International Space University Scholarship in Barcelona, Spain in 2008. Lynne earned her BSc in Mechanical Engineering at the Royal Military College of Canada and her MSc in Aerospace Vehicle Design at Cranfield University in the United Kingdom. She is a Major in the Canadian Armed Forces and is currently assigned to the Canadian Space Agency working as a project Manager in the Space Programs Directorate. Very early in her assignment she was given the responsibilities for a new micro-satellite project and as a Programmatic Expert for the Canadian Space Station Program. Now, she is also the planner for the next generation of satellite communication payloads project, and the coordinator for the CASSIOPE (combining space science and telecommunications) satellite project. She has an extensive background in structural design, and has had responsibility for the professional development of junior engineers working in her Canadian Forces Squadron. She has been involved in international cooperation projects, working with colleagues from the United States, the Netherlands and Australia. Lynne has a reputation among her superior officers for her dependability, intelligence, adaptability and resourcefulness.
http://www.caisu.org/members/ssp/bios2008.html
_____________________________________________________________________________________________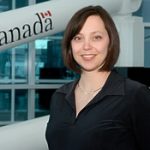 20396 Major Charity Weeden (nee Stephenson) (RMC 1996) is a Mission specialist, Canadian Space Agency in St-Hubert, Quebec. She received a Canadian Foundation for International Space University Scholarship in 2007. Charity has a BSc Bachelors degree in Mechanical Engineering from Royal Military College of Canada, and a MSc Masters, Science – Space Studies degree from the University of North Dakota, USA. Charity is a Major, in the Canadian Armed Forces. She was stationed with the North American Aerospace Defence Command (NORAD) in Colorado Springs. As an action officer, she was called upon to be a Command expert on International Traffic in Arms Regulations, among other duties. She is an experienced Orbital Analyst and served as a Deputy Sensor Network Manager for the United States Space Sensor Network for two years. Also, she is a Canadian Forces Air Navigator, has a solid understanding of radar, communications, and global navigation systems. She holds the highest A Category qualification as Navigator – Communicator and has demonstrated exception leadership skills on detachments in southwest Asia and throughout Europe. Charity has worked with diverse intergenerational and international teams through United Nations and North Atlantic Treaty Organization sanctioned operations. She is actively involved with 'Women in Aviation International" and Canadian Women in Aviation. Off-the-job she relaxes with crafts, sewing and decorating. She and her husband are oenophiles
_____________________________________________________________________________________________
M0539 Major Conrad E. Bourgeois (RRMC RMC 1992) serves as Deputy Program Manager on the Battle Control System-Fixed project management office in Hanscom Air Force Base, just outside Boston. He joined the Canadian Forces in 1979 as a Radar Technician and served in that trade in Comox, British Columbia, and in Lahr, Germany. He was commissioned from the ranks in 1988 to become a Communications and Electronics (Air) officer after graduating from the Royal Military College in Kingston in 1992. He later served in North Bay, Ontario, and at the United States Air Force Space Command at Peterson Air Force Base, Colorado. He served as commandant of the Air Command Academy (ACA) in Borden and as the 16 Wing Telecommunications and Information Services Officer.
http://www.aviation.ca/content/view/3376/117/
_____________________________________________________________________________________________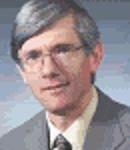 Dr. Ian Moore is Executive Director of the GeoEngineering Centre at Queen's – Royal Military College of Canada. He holds the Canada Research Chair in Infrastructure Engineering at Queen's University. His more than 160 technical publications examine both conventional and trenchless installation and replacement of buried metal, concrete and thermoplastic pipes, contributing to North American and other codes of practice. Dr. Moore is a Fellow of the Canadian Academy of Engineering and the Engineering Institute of Canada, and awards include the Killam Research Fellowship. He is a licensed Professional Engineer in Ontario. He is the editor of the Canadian Geotechnical Journal, which was chosen by the Canadian Geotechnical Society as its principal medium of publication of geotechnical, geological, hydrogeological, cold regions geotechnical, and geoenvironmental papers.
http://pubs.nrc-cnrc.gc.ca/rp-ps/journalDetail.jsp?jcode=cgj&lang=eng
_____________________________________________________________________________________________

Dr. Ann Fitz-Gerald is currently the Director of for the Cranfield Centre for Security Sector Management. She currently manages research programmes which focus on national security; political, security and economic interdependencies of stabilisation operations; and the relationship between conflict prevention and security sector reform. Ann is a Board member for the Institute for Research on Public Policy, a member of the National Security Working Group for the Canadian International Council (CIC), chair of the CSSM National Security Working Group and was was recently appointed to the Security Sector Advisory Group for UK Trade and Investment. Ann has worked on national security, security sector reform/management and joined-up government issues for 16 years and is widely published in this field. Her most recent book is an edited volume entitled From Conflict to Community: A Combatant's Return to Citizenship. She holds a Bachelor of Commerce (Honours), a Bachelor of Political Science (Honours) and an MBA degree from Queen's
University, a Masters of Arts (War Studies) from the Royal Military College of Canada and a PhD in Defence Management from Cranfield University.
http://www.cranfield.ac.uk/dcmt/staff/page15001.jsp