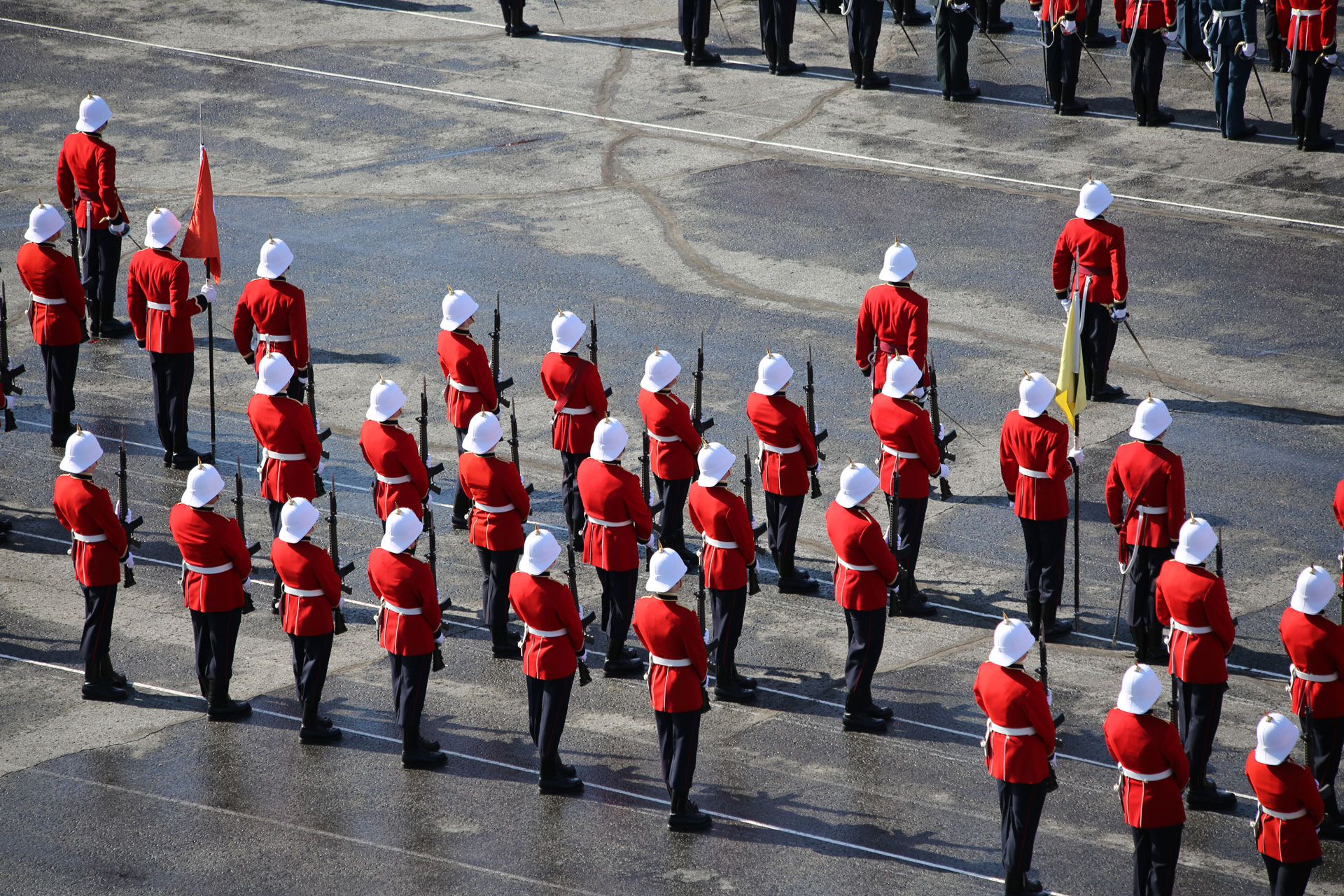 We have contacted numerous ex-cadets from the fifties through to the new millennium and plan to feature them in the coming months to give readers a chance to catch up with names and faces from each of the respective CMCs. If you would like to contribute to this column, please feel free to email me at dean.fleet@rmc.ca
by M0917 Dean Fleet
– 15119 John Graham (RRMC RMC 1985)
After graduating from RMC, I spend 4 1/2 great years in the 3rd battalion, The Royal Canadian Regiment, in Winnipeg, Petawawa, Cyprus and Germany. Captain Walter Natynczyk was my Squadron Commander in 8 Squadron, and Captain Denis Thompson and Lieutenant Jon Vance (current and former leaders of the contingent in Afghanistan) were fellow junior officers in the battalion. None of their skills as military leaders rubbed off on me, so I entered the two-year Master of Business Administration program at London Business School in England in 1989, graduating in 1991. I then spent a few years in Frankfurt and London in the institutional bond business at Goldman Sachs and Kidder Peabody. Returning to Canada in the mid 1990s, I became a consultant in Vancouver for a few years and then landed at The Fraser Institute executing a program of research in health policy.
The Fraser Institute is well-known for its measurements of waiting times for medical treatment in Canada. In 2005, I moved to San Francisco to become Director of Health Care Studies at the Pacific Research Institute, a "think tank" advocating limited government, free markets, and individual responsibility. This summer, I'm spending a lot of time on the radio, TV, and giving live speeches discussing the potential for health-care reform in the U.S., an objective high on President Obama and his party's list of priorities. As one of a small number of policy analysts who advocate an alternative vision of reform that reduces the role of government, I make an often controversial contribution to the public debate. I maintain a blog at http://free-american-healthcare.blogspot.com, which has links to all my research.
John can be contacted at johnrgraham@yahoo.com
______________________________________________________________________________
– 20552 Owen Brine (CMR RMC 1997)
After graduating from RMC, Owen settled down on the east coast after a year of formal training in Esquimalt. His first assignment was with HMCS Montreal, where he trained in preparation for a NATO deployment. After his tour onboard Montreal he was posted to HMCS Iroquois as a bridge watchkeeper during her NATO Command Flagship deployment. Visiting the fjords of Norway and the waterways of northern Europe strengthened his convictions that he wanted to navigate warships. His passion for throwing around 5000 tons at over 30 kts led him to navigating no less than five frigates and one destroyer. His most memorable tour as Navigating Officer was onboard HMCS Halifax as the vanguard unit deployed as Canada's response to the horrific events of 9/11. Fresh off his course, he was flown to join the ship in Spain and no less than two days later Halifax was ordered to the Arabian Sea. Halifax's duties included escorting high-value assets through the Straits of Hormuz and acting as guard ship for USS Bataan an American amphibious vessel near the coast of Karachi Pakistan.
After a short staff officer assignment in Maritime Forces Atlantic Headquarters working for Fleet Scheduling, Owen attended the Operations Room Officer course where he improved his tactical and operational skills. His operational tour that followed was onboard HMCS Toronto as Operations Officer and subsequently Combat Officer. He considers himself very fortunate to have been charged with leading Toronto's Combat department through what was his most rewarding and challenging tour to date: circumnavigating Africa and participating in Operation Active Endeavour surge operations in the Mediterranean. His leadership skills that were founded on principles learned during his time at RMC were tested and honed during a host of operations such as: countering piracy and terrorism on the high seas; conducting search and rescue of Yemeni soldiers after a volcanic eruption; to working in orphanages and facilities for underprivileged children during port visits.
Upon returning from the NATO deployment he became Surface Command qualified, was promoted to his present rank of Lieutenant Commander and was posted to NDHQ. His current assignment is working in Force Development on the $3.1B Halifax Class Modernization project as the subject matter expert for Command and Control Systems and Human Systems Integration.
During his time in Halifax, Owen fell in love with a beautiful lady named Kelly. Fortunate for him, she understood his passion for the Navy and was able to tame his wilder youthful ways. Together they now have two wonderful children (Emily -2, Benjamin – 7 months) who have both followed naval tradition in being baptized onboard HMC Ships Toronto and Montreal.
Owen missed the academic rigor of RMC so much that he recently returned as a part-time post-graduate student attending the Master's of Security Defence Management Studies programme through correspondence.
Owen can be contacted at Owen.Brine@forces.gc.ca
______________________________________________________________________________
– 22291 Judson Bridgewater (RMC 2002)
Upon graduating from RMC in 2002 with a Hons BA (History with English & Politics), I was posted to Esquimalt, BC for a short stint as a MARS trainee. While awaiting a re-muster to Air Logistics, I was fortunate to work at the Formation Chaplains' Office as an admin assistant and chapel life coordinator. In 2004 ,after completing Log training in Borden, I was posted to Greenwood, NS first as System Control/ Business Management Officer and later Materiel Control Officer at 14 Wg Supply. During this time I married Melissa, having first met her at The Brass while she attended Queen's.
In 2007 we were posted to Petawawa, ON where I became Officer Commanding Logistics at the Special Operations Aviation Squadron. Although we loved the close-nit and highly motivated CANSOFCOM community, Melissa and I became convinced that I was called to pursue a vocation as a chaplain. After being selected for training under the Military Chaplain Training Program (MCTP) in 2008 we were posted to Toronto. I am currently in the second year of a three year Master of Divinity at the University of Toronto (Trinity College.) During the periods in between semesters, I have trained in the ICU, PCU, and ER of St. Catharines General Hospital, 8 Wing Trenton, and various civilian parishes… that is when I am not busy with Autumn Grace, who was born to us on 28 Oct 08.
Upon completion of my studies, I hope to be ordained a deacon and later a priest in the Anglican Diocese of Ontario by 6090 The Right Reverend George Bruce (CMR RMC 1964), Bishop of Ontario. After a two year placement as an assistant curate in a civilian parish, I will join the Chaplain Branch serving God by preaching the word, sharing the sacraments, and providing pastoral care to military members and their families.
Judson can be contacted at judsonbridgewater99@hotmail.com