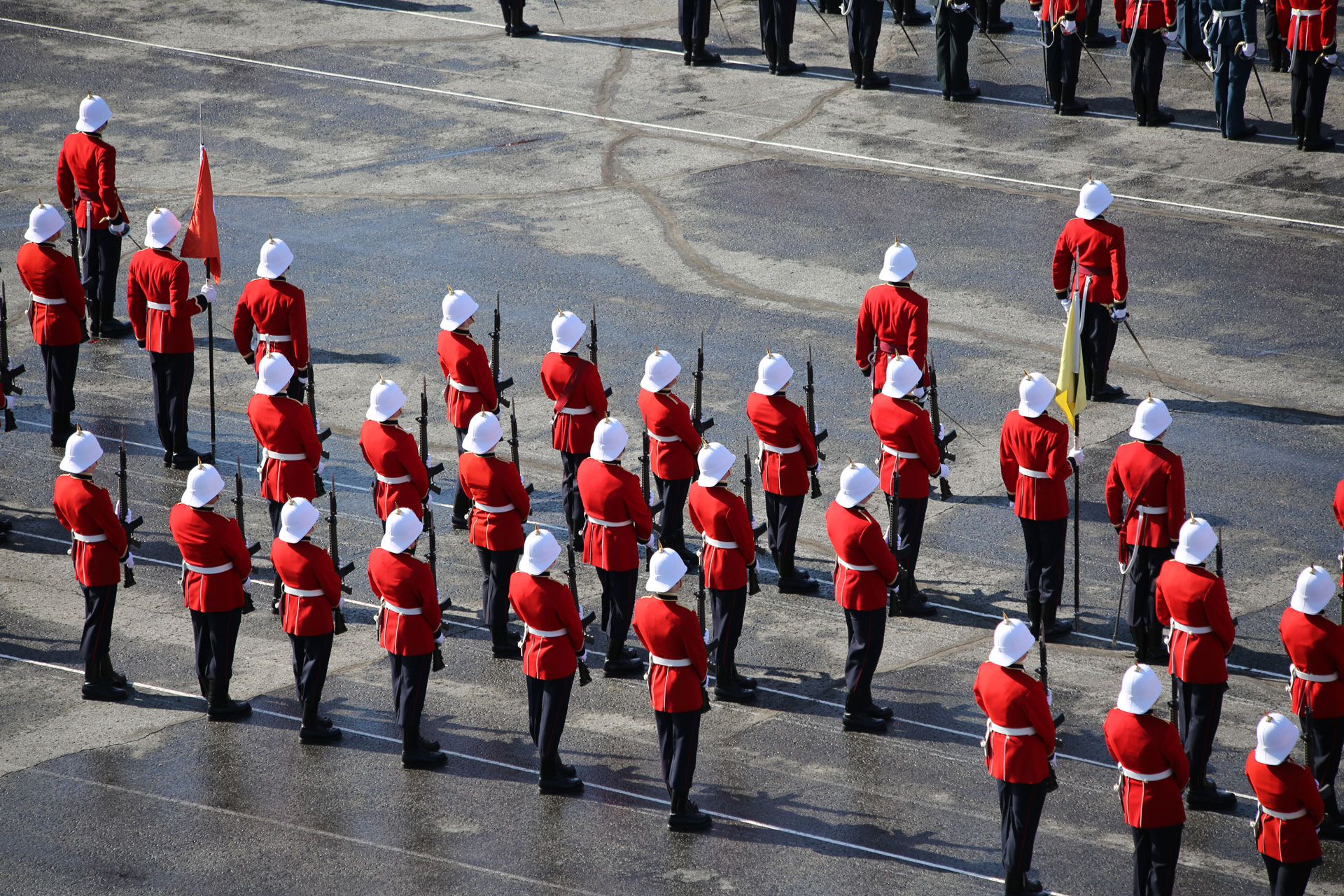 We have contacted numerous ex-cadets from the fifties through to the new millennium and plan to feature them in the coming months to give readers a chance to catch up with names and faces from each of the respective CMCs. If you would like to contribute to this column, please feel free to email me (Ken Eady) at s25247@rmc.ca
RETIREMENT
19123 Capt Brigitte Desrosiers (CMR RMC 1994) joined the CF in August 1989, entering CMR St-Jean before transferring to RMC Kingston in 1993. She graduated with a Bachelor's of Mechanical Engineering in 1994 and went on to Borden for the Aerospace Engineer (AERE) trade course. During her career, Brigitte had the chance to experience several facets of an AERE officer's job.
She was first posted to 450 Tactical Helicopter Squadron St-Hubert in spring 1995, where she worked on various projects on the CH135 Twin Huey Helicopter. In 1996 she transferred to 438 Squadron to be the Aircraft Maintenance Control Records Officer (AMCRO), working on the acquisition of the new CH146 Griffon Helicopter. In May 1997, she went on to the Aerospace and Telecommunications Engineering Support Squadron (ATESS) in Trenton where she worked as a Non-Destructive Testing (NDT) officer. The following year, she transferred to the Structures section as a structures officer working on numerous projects in support of several CFfleets. In the fall of 2000, she moved to England and completed her Master of Science in Aerospace Vehicle Design at Cranfield in 2002.
She was then posted to the Aerospace Engineering Test Establishment (AETE) in Cold Lake, where she worked as a Data Engineer.
Her final stop has been Ottawa, where she joined the Directorate of Technical Airworthiness & Engineering Support (DTAES) section 7-2 as a structural specialist managing the structural integrity program for the CT114 and UAV fleets in 2006. Since 2008 she has been the Aircraft Structural Integrity Program (ASIP) Manager for Light Transport (CC115, CC138 and CT142) and the CT114.
Brigitte will be leaving the CF after 20 years of dedicated service to spend time with her husband Pierre and three children Emmanuelle, Jonathan and Eva. Brigitte will pursue a
second career in the 3D animation/special effects field. A retirement luncheon will be held on Friday January 29th 2010 at 12:00hrs at the Clock Tower Brew Pub located at 89 Clarence St. in the Byward Market in Ottawa. Please contact Blake Hodgins if you'd like to attend and/or have any personal anecdotes and congratulatory messages you'd like to share.
______________________________________________________________________________________
2006 Otter Sqn Grad Headed to the Soccer Big Leagues
Article by: John Towns – Reporter / Photographer – VOXAIR
After over 27 years of refereeing the game, M0885 Capt Christian Palavicino's (RMC 2006) lifelong passion for soccer has taken its next logical step. Capt Palavicino, who refereed his first game at the age of 10, has recently been accepted to the Canadian Soccer Association Referee Program as an assistant referee on the national level, putting him among the very upper echelons of the sport in Canada.
Capt Palavicino says that his decision to get into refereeing the sport was originally influenced by his father, who developed a love for the sport in Chile before moving to Canada.
"I was born in Chile, and for us it's our number one sport," said Capt Palavicino. "So when we moved here, my father got involved refereeing a league in Edmonton for Latin American immigrants, and that's how I got involved."
Capt Palavicino started to seriously consider refereeing once he decided that playing soccer was no longer the best way to stay involved in the game at a high level.
"Once I got to the level where I really didn't see a future in being a professional soccer player, I switched my focus to refereeing," he said.
"The aim was to make international referee status, but due to my age, and my job requirements – which is my own choice, because I love what I do – I set my goals a little lower, and I was able to make the national list."
The "national list" of which Capt Palavicino is now a part is a pool of referees that officiate the highest level of soccer games in the country, from professional games with the Vancouver Whitecaps and Montreal Impact, to the national tournaments that take place each fall.
Capt Palavicino will be required to referee several professional games and at least one of the national tournaments during the upcoming season.
He considers this a great way to stay involved with soccer at the highest possible level.
"I love the game, and this is a great way to keep me in the game, to keep me involved," he said. "I'm very happy about it."
Of course, Capt Palavicino is quick to point out that he wouldn't have gotten as far in the sport as he has without help from a number of people.
"I just want to thank a few people, because to make it to this high a level in any sport is not something that you do by yourself," he said.
"I want to thank my wife, who has been very understanding of my time away for this, my mother and sisters, who helped me while I was growing up."
In addition to his family, Capt Palavicino is very positive about the support he has received from the CF National Sports program, the Manitoba Soccer Association, Manitoba Soccer Referee Association, all the CF Referees the CISM international program, the Canadian Soccer Association, LCol Rod McDonald, Registrar of RMC and his trainer, Natacha Tremblay, who has been working with him for almost seven years.
"Without all of their support, none of this would have happened," said Capt Palavicino.     christian.palavicino@forces.gc.ca
______________________________________________________________________________________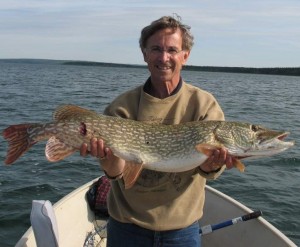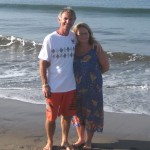 -9913 Robert (Bob, Howie) Cowden (CMR, RMC 1974)
Following graduation from RMC in 1974 with a BEng, Engineering & Management, Bob spent the next 23 years as a Communications & Electronics (CELE) Officer, living in 12 different locations across Canada and the USA. Highlights included four years in Colorado Springs, a Masters degree in Science from the University of Southern Mississippi, a Liaison Officer tour at Hanscom AFB (Boston) and promotion to Lieutenant-Colonel upon graduation from Staff College in 1990. And don't forget the 23 years on a sports scholarship, playing on Regional and National championship teams in hockey, golf, soccer, broomball and fastball.
Bob retired from the CF in 1997 and joined the Public Service in Cold Lake, Alberta. He ran the Y2K program (remember Y2K?) for 4 Wing Cold Lake and then when that fizzled out in Jan 2000, he decided to try his luck running the Engineering Section in the 4 Wing Construction Engineering Squadron. In 2002, a great engineering opportunity arose, looking after all the infrastructure (including two contractors) on the Cold Lake Air Weapons Range and Bob has been doing that ever since.
Bob and his wife Tracy have been married for 33 years and have four children and a grandson, all living in Alberta. Bob is still playing hockey and golf and has developed a real passion for fishing. He plans to retire for good in two years and will become a snow bird, living in Cold Lake from May until Christmas and then traveling somewhere warm every winter. Plans include Australia, Mexico, Greece and the Southern USA.
Bob can be reached at robertpcowden@yahoo.ca