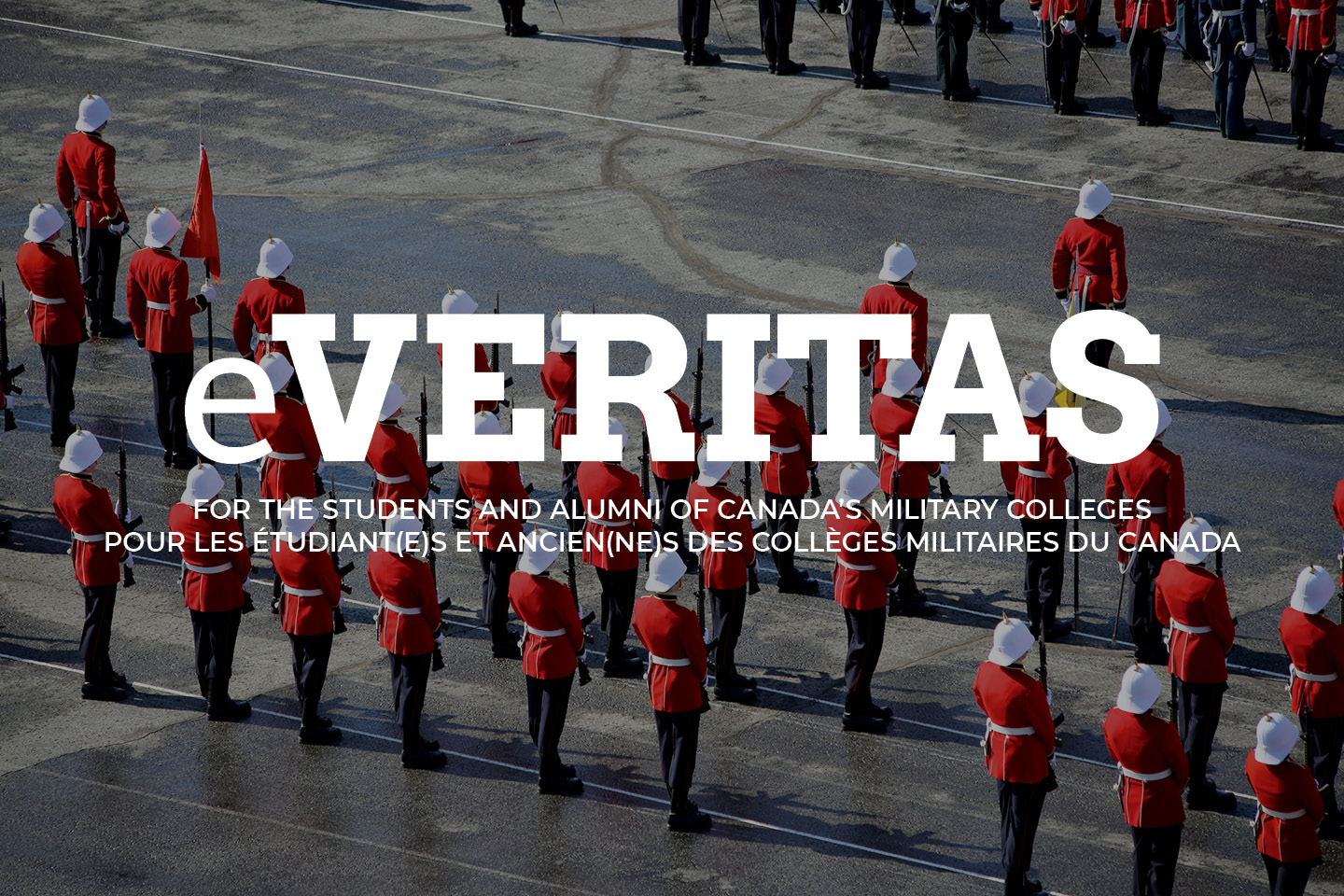 5559 Findeis; 6037 Swan; 6230 Cawsey; 8147 Lowdon; 11019 Tremblay; 12079Hudson; 13139 MacLeod (RMC '81); 13482 Marcoux; 14079 Roth; 15525 Jepson; 16052 Thomson; 18443 Belovich; 19813 Eric Delisle; Chantal Cloutier; 22473 Johnson.
5559 John H Findeis (RRMC RMC '62) is a Professional engineer
(retired) living in Chatham, Ontario. He is married with two grown
children and six cats. He worked for ten years in the Middle East
(Saudi Arabia and Cyprus) as a manager of large computer systems.
Prior to service overseas, he held various information management
positions in banking, insurance and general manufacturing, federal
and provincial government (National Resources, Transportation,
Attorney General and RCMP). He served as a RCAF officer. He earned a
degree in engineering from the Royal Military College, Kingston
followed by a M.A. from the University of Ottawa.
6037 Kenneth P. Swan (CMR RMC '64) is the President of the
Ontario Labour-Management Arbitrators' Association. He was educated
at the Royal Military College, the University of Alberta and the
London School of Economics. He has practised law and labour relations
in Toronto since 1982. He taught law at Queen's University and as an
adjunct professor at the University of Toronto Faculty of Law. Mr.
Swan has been an arbitrator and mediator in all areas of public and
private sector labour relations. He has in participated educational
programs for a number of organisations and tribunals, including the
Canada Labour Relations Board, the Ontario Labour Relations Board,
the Ontario Education Relations Commission, the Ontario Municipal
Board, and the Ontario Education Improvement Commission. He has also
published widely on labour law and other legal issues.
kpswan@bondlaw.net
http://www.lancasterhouse.com/conferences/Bio/swan-k.asp
6230 Thomas (Tupper) F.Cawsey (RRMC RMC '64) retired and was
Professor of Business, Wilfrid Laurier University, Waterloo, Ontario. He
has a B.Sc. in Mathematics and Physics from the Royal Military College
as well as a MBA and a Ph.D. in Business Administration from the
University of Western Ontario. Dr. Cawsey has been Associate Dean of
Business at Wilfrid Laurier University, MBA Program Director, Director
of the Laurier Institute and Area Coordinator of the Management and
Organizational Behaviour Area in the School of Business and Economics.
He has been a Visiting Scholar at the University of Sheffield, England,
at the University of Auckland, New Zealand and most recently at the
University of Adelaide, Adelaide, Australia. Dr. Cawsey has been
recognized nationally in 2001 as one of Canada's top five business
professors by receiving the Leaders in Management Education award,
sponsored by PricewaterhouseCoopers and the National Post. Dr. Cawsey is
also the 1994 recipient of the David Bradford Educator Award, presented
by the Organizational Behaviour Teaching Society, and the 1990 Wilfrid
Laurier University "Outstanding Teacher Award". Dr. Cawsey is
Chairperson of the Board of Directors of Lutherwood CODA, a not for
profit organization in Kitchener Waterloo. He has served on the
Executive Committee of the Board and has been Secretary to the Board.
Dr. Cawsey is a consultant to Canadian companies, focusing on
productivity improvement through organizational change, management
development and team building and performance management. His research
interests include managerial careers and organizational change
management
tupper.cawsey@rogers.com
8147 David Lowdon (RRMC RMC '69) is a Lawyer in
Ottawa, Ontario with the firm of Perley-Robertson, Hill & McDougall
LLP/s.r.l. where he practices Business Law. He was admitted to the Bar
in Ontario in 2001 after graduating with a LL.B. from University of
Ottawa in 1999. He earned a B.A. from Royal Military College in 1969 and
a MSc from Troy State University, in1987. He is a member of the
Chartered Institute of Logistics and Transport; Canadian Bar
Association; and the Law Society of Upper Canada.
http://www.lawyers.com/Ontario/Ottawa/David-J.-Lowdon-2249216-a.html
11019 Glen Tremblay (RMC '76) is a Managing Partner
at Smart & Biggar/Fetherstonhaugh LL.P. in Ottawa. He was admitted to
bar in 1985, Ontario 1987. He is a Registered Patent Agent and a
Registered Trademark Agent. He earned B.Eng., Mechanical from Royal
Military College 1976 followed by a LL.B from Queen's University in
1983. He is a fellow of IPIC and a member of INTA and of AIPLA. His
practice areas include Patents; Trademarks and Intellectual Property
Litigation.
http://www.lawyers.com/Ontario/Ottawa/Glen-B.-Tremblay-1321656-a.html?
12079 Steve Hudson (CMR RMC '79) is Vice President of the
Corporate Services Division at Niagra College. His appointment prior
to joining Niagara College in June 2000 was with the Niagara Catholic
District School Board. His last position was as Superintendent of
Operations and Human Resources for the predecessor boards. He also
has held positions with the Lincoln County Separate School Board, the
Simcoe County Separate School Board, the University of Toronto and
the Canadian Armed Forces. Since joining Niagara College, Steve has
overseen the completion of a number of projects under the master plan
of the college, including the School of Hospitality and Tourism.
Steve holds a Bachelor of Engineering from the Royal Military College
in Kingston, a Master of Engineering from the University of Toronto,
and a Master of Business Administration from the University of
Toronto. He is currently working towards his Doctorate in Education.
http://www.niagaracollege.ca/hr/employee_handbook.pdf
13139 Mitch MacLeod (RMC '81) has relocated back to Alberta where he is currently employed as a Supply Chain Management specialist with Albian Sands Energy(Royal Dutch Shell) at their Muskeg River Mine, 82 km north of Fort McMurray. As such, he is responsible for Investment Recovery, a most challenging and rewarding position given the intense activity at this site, and the soon to be operational co-located Jack Pine Mine(in common terms, he disposes of their surplus items under terms most advantageous to the Company and its partners). After returning from nine months in Kabul early 2004, he experimented with semi-retirement in Ontario prior to pulling pole and heading west to a more lucrative job market. Life here is good, his current interests include learning to drive the new Harley bought shortly after arrival! Should any ex-Cadet wish to discuss oil sands opportunities here, with ASE/Shell, listed on Canada's Top 50 Employers, or other companies, please contact him directly (your skill sets are highly sought after). The local area is a sportsman's paradise, and if any classmates or friends are in the area, please look him up.
mitchell.macleod@albiansands.ca

13482 Réjean R Marcoux (CMR RMC '84) has been the Director Aerospace Equipment Program Management (Transport and Helicopters) since April 2007. He graduated from the Royal Military College (RMC) Kingston in 1984 with a bachelor in mechanical engineering. From August 1997 to December 1998, he completed his Master Degree in Business and Administration at the University of Ottawa. Promoted to Lieutenant-Colonel in December 1998, he briefly worked on the PWSS project at NDHQ. From March 1999 to July 2002, he assumed command of 3e Escadron de maintenance (Air) in Bagotville, Saguenay. In August 2002, he was posted as the Defence Plan manager in NDHQ in the Director General Strategic Planning organisation, mainly managing the allocation of all funds within National Defence and the Canadian Forces. In August 2005, he became the section head of the Aerospace Engineering Support section in the AEPM division, responsible for the Quality management program, the Business Plan and Performance Management programmes, the Comptroller section and the Optimized Weapon System Management team.
14079 Carl Roth (RRMC RMC'83) has been President and Principal Consultant at 1590487 OntarioLtd., an IT Consulting and Entertainment firm in Ottawa since 2003.He is managing juggler of the Nanaimo Park Jugglers, which host the Nanaimo Park Juggling Jam and the Managing Juggler of the Right on the Head Juggling & Extreme Unicycling Troop (with his two sons no less!).
Carl has over twenty years combined experience in the information technology field as an ITConsultant, Project Manager, Technical and System of Systems Architect, Systems Engineer, and as a Canadian Forces Communications and Electronics Engineering Officer.
He earned a Bachelor degree in Computer Engineering from the Royal Military College of Canada in 1983 followed by a MEng, Electrical Engineering from Carleton University in 1989. He has been a member of Professional Engineers Ontario (PEO) since 1992
and a Project Management Professional (PMP) since April 2003. He is currently a senior systems architecture consultant with the Directorate Land Command Systems Program Management (DLCSPM) at NDHQ.
carl@carlroth.net

15525 Gordon Jepson (RMC '86) is a partner and lawyer
in Deeth Williams Wall LLP in Toronto, Ontario. He practices is
Regulatory Law; Intellectual Property and Litigation. He was admitted to
the Bar in Ontario in 1996. He graduated with a LL.B. from the
University of Windsor in 1994. He earned a B.A., with honours from Royal
Military College of Canada in 1986 then earned a M.A. from Queen's
University in 1991. He is a member of Ontario and Canadian Bar
Associations; Toronto Patent and Trademark Group; Food and Drug Law
Institute (Member, Editorial Board of the Food and Drug Law Journal);
Regulatory Affairs Professionals Society (Member, Editorial Board of
Horizons magazine); Canadian Health Food Association; Promotion
Marketing Association; Fellow, Fellow of the Intellectual Property
Institute of Canada. He has been a registered Trademark Agent since
1996. He served as a Capt. C.A.F. (Regular) 1986-1990.
http://www.lawyers.com/Ontario/Toronto/Gordon-S.-Jepson-1327692-a.html

16052 Craig Thomson (RMC '87) is President and Chief Executive
Officer of Beanstream Internet Commerce Inc., an electronic payment
processing provider based in Victoria, British Columbia. Craig brings
more than 15 years of leadership and entrepreneurial experience
running high technology companies. During his time as CEO, Craig has
been featured in several business magazines including Canadian
Business, Profit and Success Magazine and has received the
prestigious "Entrepreneur of the Year Award" in manufacturing,
wholesale and distribution for Pacific Canada by Ernst and Young.
Craig received his degree in Computer Engineering at the Royal
Military College of Canada. Craig is a member of the Board of
Advisors to the Faculty of Business at the University of Victoria and
serves on the Victoria board of the Better Business Bureau. Prior to
creating Paradon and Beanstream he spent 8 years as a naval officer
in the engineering combat systems, specializing in data security,
encryption and digital communications. Craig is a member of the Board
of Advisors to the Faculty of Business at the University of Victoria.
Beanstream Internet Commerce Inc. is a fast-growing, dynamic company
with a proven management team that emphasizes creative thinking,
leadership, flexibility and a passion for success.
http://www.beanstream.com/website/about_us/management.asp
careers@beanstream.com

18443 Donald Belovich (RRMC RMC '92) is a partner in the Stikeman Elliott's Toronto office. His legal practice is primarily focused on securities transactions, with an emphasis on mergers and acquisitions, public financings, complex corporate reorganizations and private placements. He is a member of the Law Society of Upper Canada and the Canadian Bar Association. He graduated from Queen's University (M.B.A. 1996, LL.B. 1995) and the Royal Military College of Canada (B.A. Honours 1992). He was admitted to the Bar in Ontario in 1998.

19813 Eric Delisle (RMC '95) has been a Senior Analyst – Warranty
at Pratt & Whitney Canada in Longueuil, Quebec since August 1996. He has
been the owner of Garderie Educative Juliette Lea & Cie, an 80 space
daycare in Montreal, since January 2005. He served with the Canadian
Forces from July 1991 – Aug 1996 as a Research Assistant – Kingston,
Ontario; an Aerospace Engineering Officer – Borden, Ontario and as a
Junior Aerospace Officer – Halifax, Nova Scotia. He earned a B.Eng,
Mechanical Engineering, 1991 – 1995 at Royal Military College of Canada
where he was a member of 4 Squadron. He earned a M.B.A., Strategy, from
McGill University 2000 – 2003/

http://www.magarderie.com/garderie/2008-garderie-educative-juliette-lea-
et-cie.html
Chantal Cloutier (RMC 01) is currently a member of the staff of Canadian Forces College in Toronto. She has a bachelor of mechanical engineering from Carleton University and completed (part-time) a Master of Arts in Defence Management and Policy from the Royal Military College of Canada. As a Major, she served as a Staff Officer and Aide-de-Camp for the Minister of National Defence. She recently served as Commander Task Force Balkans, Roto 5 in Sarajevo, Bosnia (Mar-0ct 07).
In 2001/2002, she was on the board of the Ottawa-Carleton Women in Science and Engineering. Cloutier.CL@forces.gc.ca
22473 Todd Johnson (RMC '02) has been a
Flying Instructor, Regina Flying Club since March 2007. As a Skydive
Pilot, Skydive South Saskatchewan from March 2005 – June 2007, he
conducted over 800 para-drops. He served as a Pilot in the Canadian
Forces from June 1998 – June 2007. Over his career, he has flown 12
types of aircraft including Cessna 150/172/182, Diamond DA-20A/20C,
Slingsby T67-C, Mooney M-20E and a Piper PA-30. He served as a Standards
and Training Assistant from Mar 2006 – June 2007 at 15 Wing Air Traffic
Control Unit. He was a Standards and Training Assistant Apr 2005 – Dec
2005 431 (Air Demonstration) Squadron, Moose Jaw, SK. He was a student
pilot from Jul 2003 – Apr 2005 at 2 Canadian Forces Flight Training
School, Moose Jaw. He completed Basic Flight Training (CT-156 Harvard
II). He was selected for Advanced Jet Training on CT-155 Hawk 115. He
was a duty operations and scheduling officer at Aerospace Engineering
Test Establishment, Cold Lake (Jun 2002 – Jun 2003) and at 436
(Transport) Squadron, Trenton (May 2001 – August 2001).