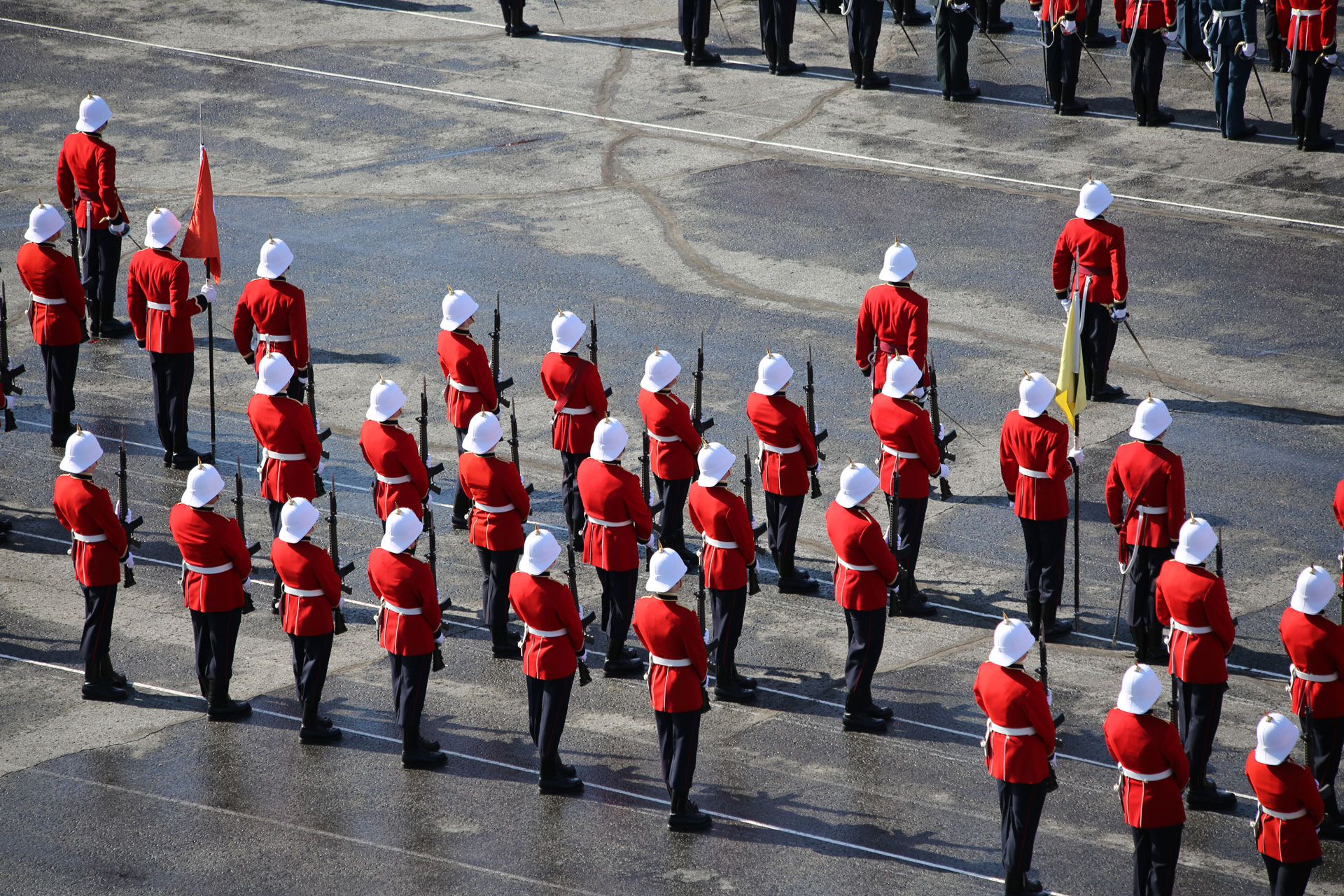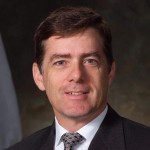 15307 André Fillion (RMC 1985) was appointed Director General Major Project Delivery, Materiel Group, Department of National Defence (DND). Defence. A graduate of the Royal Military College with a Bachelor's degree in Mechanical Engineering, he also holds a Master of Science degree in Aerospace Vehicle Design from Cranfield University, U.K., and is a graduate from the National Security Studies Program (2007).
His 20 years of military service as an aerospace engineer include tours at 4 Wing Cold Lake, 16 Wing Borden and National Defence Headquarters. He has been with the Materiel Group at National Defence since 1996 serving in diverse positions in aerospace engineering, policy development and project management.
x
_______________________________________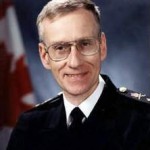 9686 Ian Mack, CMM CD (RMC 1973) was appointed Director General (Land & Sea), Materiel Group, Department of National Defence (DND). In his current role, he oversees project managers charged with weapon systems acquisitions for the Canadian Army and Navy. He retired from the Canadian Forces as a Rear-Admiral in 2007, after 38 years of service.
He is a graduate of the Royal Military College in Kingston with a Bachelor of Engineering Physics degree, and also holds a Master of Science degree from the United Kingdom.
xx
x
_______________________________________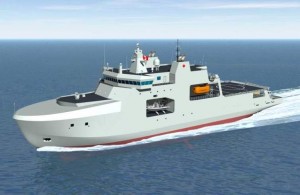 13656 Commander John McIsaac (RMC 1983) is the Project Manager, Arctic/Offshore Patrol Ship (AOPS), Department of National Defence.
The Arctic/Offshore Patrol Ship (AOPS) Project has been established in order to deliver to the government of Canada six to eight naval ice-capable offshore patrol ships to assert and enforce sovereignty in Canada's waters including the Arctic.
As a MS Eng Officer (MSEO), Cdr McIsaac has an interest in main propulsion & auxiliary systems, integrated machinery control system, hull & domestic systems and damage control.
_______________________________________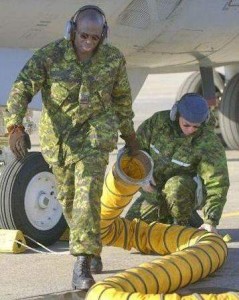 21156 Captain Simon Poudrier (CMR 1998) is the Project Director, and M0677 LCdr Gilles Maranda (RMC 1995) is the Project Manager for Clothing and Equipment – Millenium Standard (CEMS), Department of National Defence.
The CEMS project was established in May 2000 to address various deficiencies in Air Force clothing and equipment. The CEMS project will pursue operational Air Force clothing items that have appropriate performance and design features, are converged as much as possible with CF Army items, and are interoperable with allied clothing and equipment.
The CEMS project undertakes extensive technical and engineering development, human factors evaluations and user trials to ensure that the new clothing and equipment in the Air Force supply system meet the operational needs of all personnel carrying out Air Force tasks.
_______________________________________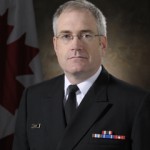 17200 Capt(N) Marcel Losier, CD (CMR RMC 1990) is currently employed as both the Deputy Project Manager for the HALIFAX Class Modernization / Frigate Life Extension (HCM/FELEX) project and Combat Systems Office Manager for the Combat System Integration Design & Build contract with Lockheed Martin Canada, some 20 years after having served in the Canadian Patrol Frigate Lead Yard Detachment in Saint  John, NB.
He attended the Collège militaire royal de Saint-Jean for one year and graduated from the Royal Military College in 1990 with a Bachelor's degree in Electrical Engineering. He was later  posted to the Royal Military College of Canada where he served as Squadron Commander for the Stone Frigate Military Academy while completing his Master's Degree in Electrical Engineering in 1996-7 with Defence Research Establishment Ottawa as co-sponsor.  More
_______________________________________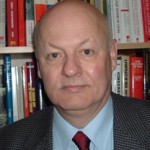 10763 Colonel Randall Wakelam (RRMCRMC 1975), an Assistant Professor, Royal Military College of Canada, War Studies Post Graduate Degree Programme, contributed `Dealing With Complexity and Ambiguity: Learning to Solve Problems Which Defy Solution` No 4 2010 of  The Strathrobyn Papers. Named after the original estate on which the Canadian Forces College was established in 1943, The Strathrobyn Papers were intended to present the research and thinking of the College faculty and other security and defence researchers.
Dr Randall Wakelam has a PhD from Wilfrid Laurier and teaches history and leadership at the Royal Military College of Canada.
Previously, Colonel (retired) Wakelam had an extensive military career which began in 1969 as a Reserve musician in Ottawa. After graduating from the Royal Military College in 1975 he flew helicopters for the Army, serving in three different squadrons before commanding 408 Squadron in Edmonton from 1991 to 1993. Subsequently he was a member of faculty at the Canadian Forces College in Toronto, the military's professional graduate school, and a senior administrator at the Canadian Defence Academy in Kingston, the military's 'ministry of education'.
Wakelam is a research associate at the Laurier Centre for Military Strategic and Disarmament Studies and serves on a number of editorial boards. In 2009 he published The Science of Bombing: Operational Research in RAF Bomber Command and has recently co-edited The Report of the Officer Development Board: Maj-Gen Roger Rowley and the Education of the Canadian Forces. Next year promises a volume on fighter aircraft procurement in the decade before the AVRO Arrow saga. He is currently preparing a biography of Wilfred Curtis who was Canada's air force chief from 1947 to 1953 before going on to help establish York University.
After living in all regions of Canada, even Toronto, Wakelam and his family have been in Kingston since 2002. His wife and daughter are teachers and he has a keen interest in public education.
_______________________________________
16429 LCol Vincent Fagnan (RMC 1988) is current Project Director and 20783 LCol Sophie Pellicano (RMC 1997) is the Integrated Logistics Support Manager for the Close Combat Vehicle (CCV) Project, Department of National Defence.
The experience of the Canadian Forces and that of other nations in operations in operational theatre demonstrates the requirement for a new highly survivable medium-weight (25-45 tonnes) armoured CCV. The CCV project will deliver to the Land Forces an extremely well protected armoured vehicle with very high tactical mobility, able to deliver a combat ready Canadian Army infantry section in close combat, while operating in intimate support of CF tanks.
The Project scope is for the acquisition of 108 CCV (including Infantry Fighting Vehicle (IFV) and Forward Observation Officer (FOO) variants), with an option for up to 30 additional vehicles, plus an associated long-term or through-life in-service support contract.
_______________________________________
16178 LCol Martin Bédard (CMR 1988) is currently Integrated Logistics Support Manager for Tactical Armoured Patrol Vehicle (TAPV), Department of National Defence.
While some success has been realized through extensive protection enhancements in mitigating the various threats, the fleet of soft-skinned and older light armoured vehicles are now either approaching or at their limits of viable economic and technical upgrade.
The TAPV project will deliver a wheeled combat vehicle that will fulfill a wide variety of roles domestically and on the battlefield, including but not limited to reconnaissance and surveillance, security, command and control, cargo, and armoured personnel carrier. It will have a high degree of tactical mobility and provide a very high degree of survivability to its crew.
_______________________________________
15329 LCol Tim Hall (CMR 1986) is currently Project Director and 19328 Major Justine Mumford (RMC 1994) is the Integrated Logistics Support Manager for Medium Support Vehicle Systems (MSVS), National Defence.
The aim of the MSVS project is to procure new medium-sized logistics trucks for the Canadian Forces. They will replace the current Medium Logistics trucks, which have been in use since the 1980s and are reaching the end of their service life.
The Special Equipment Vehicle (SEV) component of the MSVS Project consists of the acquisition of 1000 SEV variants that will be carried by medium Standard Military Pattern (SMP) trucks and military trailers, providing specific functionality such as command posts, maintenance workshops, kitchens, movement and stowage of logistical stores and medical facilities.
_______________________________________
15246 Capt (N) Pierre Boulet 1981 (CMR 1986) is currently employed as Project Manager for the Joint Support Ship (JSS) project, National Defence.
The JSS will replace the Navy's current Auxiliary Oiler Replenishment vessels that are nearing the end of their service lives.
The Joint Support Ship project will procure two ships, with an option to acquire a third. The new ships will provide core replenishment, limited sealift capabilities, and support to forces ashore.
The JSS will be one of the first of the Navy's ships to be built by one of the competitively selected Canadian shipyards, as part of the National Shipbuilding Procurement Strategy (NSPS). Military Colleges alumni in the JSS project team include 19349 Cdr Chris Howlett (RMC 1994) as the Chief of Staff and G4117 Cdr Frederick Caron (RMC 2008) as Operational Requirements Manager.
_______________________________________
12096 LCol Jacques Levesque (CMR 1979) is currently employed as Project Manager for the Integrated Soldier System Project (ISSP) in National Defence.
The ISSP will provide the soldier with an integrated suite of equipment that includes weapon accessories, electronic devices, sensors, individual equipment and operational clothing.
Using practical data from detailed, scientific user trials and evaluation, known as User Acceptance Performance Evaluation (UAPE), the uniformed Human Factors (HF) engineer team highlights and validates the best characteristics that should go into equipment design, handling and placement for the user.
_______________________________________