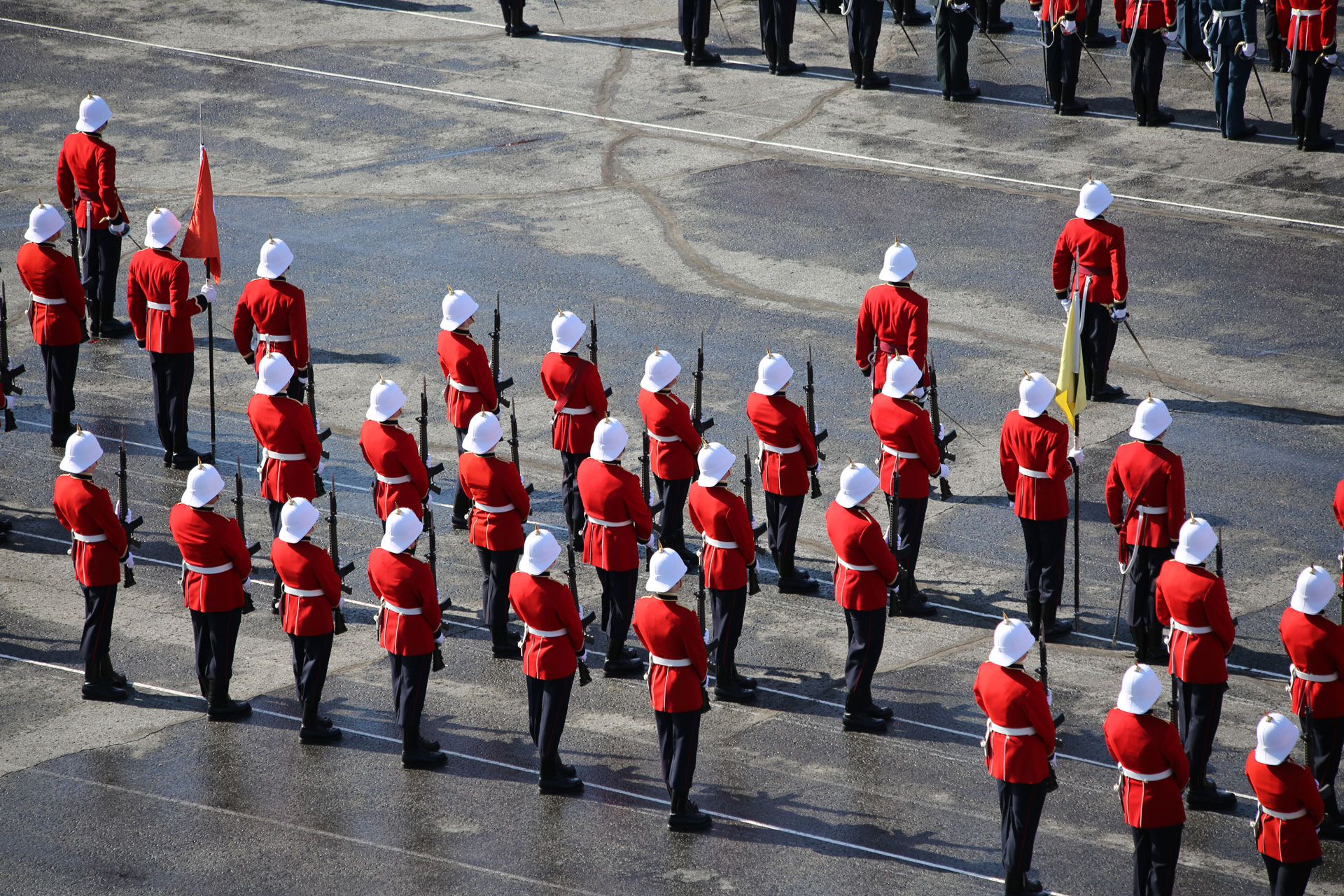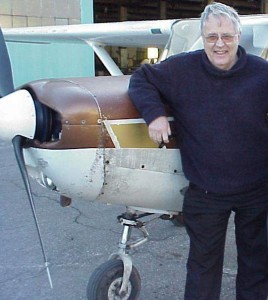 E3161 Victoria Edwards (RMC 2003) recently spoke to Barry Smith, (photo on left) the CFI at Ontario Fun Flyers (OFF) Training & Charter, at Kingston's Norman Rogers Airport (CYGK).
eVeritas: Tell us about the RMC Flying Club`s bi-annual Fly Day.
Barry Smith: On Saturday November 28th, 2009 the cadets from the RMC Flying Club will participate in the club's bi-annual Fly Day. The purpose of the Fly Day is to allow those who might otherwise not have a chance to fly the opportunity to experience the joys of powered flight. 24620 OCdt Ross Harbottle (RMC 2010) (photo below right) is the president of the RMC flying club which has 59 members.
eVeritas: Do you have special discounts on training for RMC students?
Barry Smith: OFF Aviation Training & Charter, registered as a private career college under the Private Career Colleges Act, 2005, provides Commercial and Instructor Programs. A short ten minute drive from the Royal Military College campus, OFF offers special discounts on training for RMC students. For those students whose military occupation is pilot, OFF has programs specially designed to prepare candidates for the first phase of flight training. These programs are taught by instructors who have already passed their Phase I pilot training. Transportation to OFF from the RMC campus is also readily available for students when necessary.
eVeritas: Do any ex-cadets who worked as OFF instructors come to mind?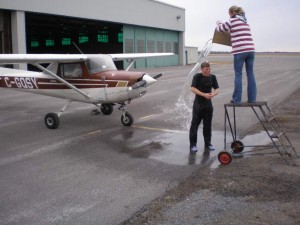 Barry Smith:Sure. My wife and I love hearing from our former students and instructors and often follow their careers. 21770 Captain Todd Farrell (RMC 2000) is a D/OPSO, 429 Transport Squadron in 8 Wing Trenton which flies the massive CC-177 Globemaster III. 23170 Captain Maciej Hatta (RMC 2005) is a CF-18 Hornet pilot student in 410 Tactical Fighter (Operational Training) `Cougar` Squadron at 4 Wing Cold Lake; each course comprises seven intense months of academics, simulator flights and flying missions. 22092 Captain Mark Rusconi (RMC 2001) serves with the "Snowbirds" – 431 Air Demonstration `Iroquois` Squadron, 15 Wing, Moose Jaw. 22911 Joshua Kutryk (RMC 2004) is Tactical Air Control Party (TACP) / Joint Terminal Attack Controller (JTAC) with Joint Task Force (JTF) Afghanistan. 23115 Mike Bell (RMC 2005) became a flight instructor after he retired from the Canadian Forces; he later worked as a pilot with Zoom and Canada 3000.
eVeritas: Have any of your instructors served in the Army or Navy?
Barry Smith: Certainly. 21892 LCdr Amit Bagga (RMC 2001) is Combat Systems Engineering Officers (CSEO), Esquimalt Fleet Maintenance Facility in Esquimalt.
eVeritas: I understand that Ontario Fun Flyer let the RMC flying club use their aircraft throughout the year.
Barry Smith:Yes. OFF operates a fleet of three Cessna 150s which we feel is the best airplane in the business for basic pilot training. OFF operates a Cessna 152 which is an excellent aircraft for cross-country flights and building time towards your Commercial Licence. The Cessna 172 is a good choice to qualify for single engine IFR or use this versatile plane as a stepping stone for the full multi-engine rating.
eVeritas: Are any recent students serving as pilots in the Canadian Forces?
Barry Smith: Several. 22957 Captain Sébastien Allard (RMC 2004) is a pilot with 425 Escadron Tactique de Chasse (ETAC) nicknamed Alouette in 3 Wing, Alouette Quebec. 22760 Captain Lorne Claymore (RMC 2004) is a pilot with 409 Tactical Fighter Squadron – 4 Wing`s operational CF-18 squadron in Cold Lake, Alberta.
eVeritas: Have you taught any RMC faculty members?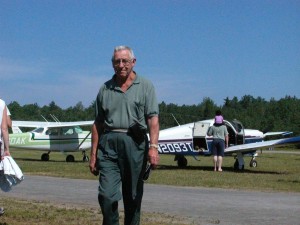 Barry Smith:Yes. 2864 Doctor Pierre Bussières (RMC 1952) (photo on left) was commissioned into the RCAF and is a former professor of mechanical engineering and former special assistant to the principal at RMC. He learned how to fly at 65 years of age. He currently holds a commercial pilot`s licence and regularly rents our planes and flies actively into his 80s.
eVeritas: What trends are you seeing?
Barry Smith:I am seeing a trend of Canadian Forces members, especially navigators earning private licences and remustering as pilots. I believe that the navigator trade is changing. Navigators tend to make fantastic pilot candidates since they already have a strong background in meterology and navigation and they have spent a considerable amount of time in cockpits.
eVeritas: Do you have any suggestions?
Barry Smith: Cadets have very busy schedules at RMC.During the week, and in the summer months OFF trains full time students to be airline pilots. On the weekends, OFF trains RMC cadets. Perhaps the College could knock a few pillars down so the cadets can fly with us more. The RMC cadets make excellent flight students since they are a studious and serious lot.