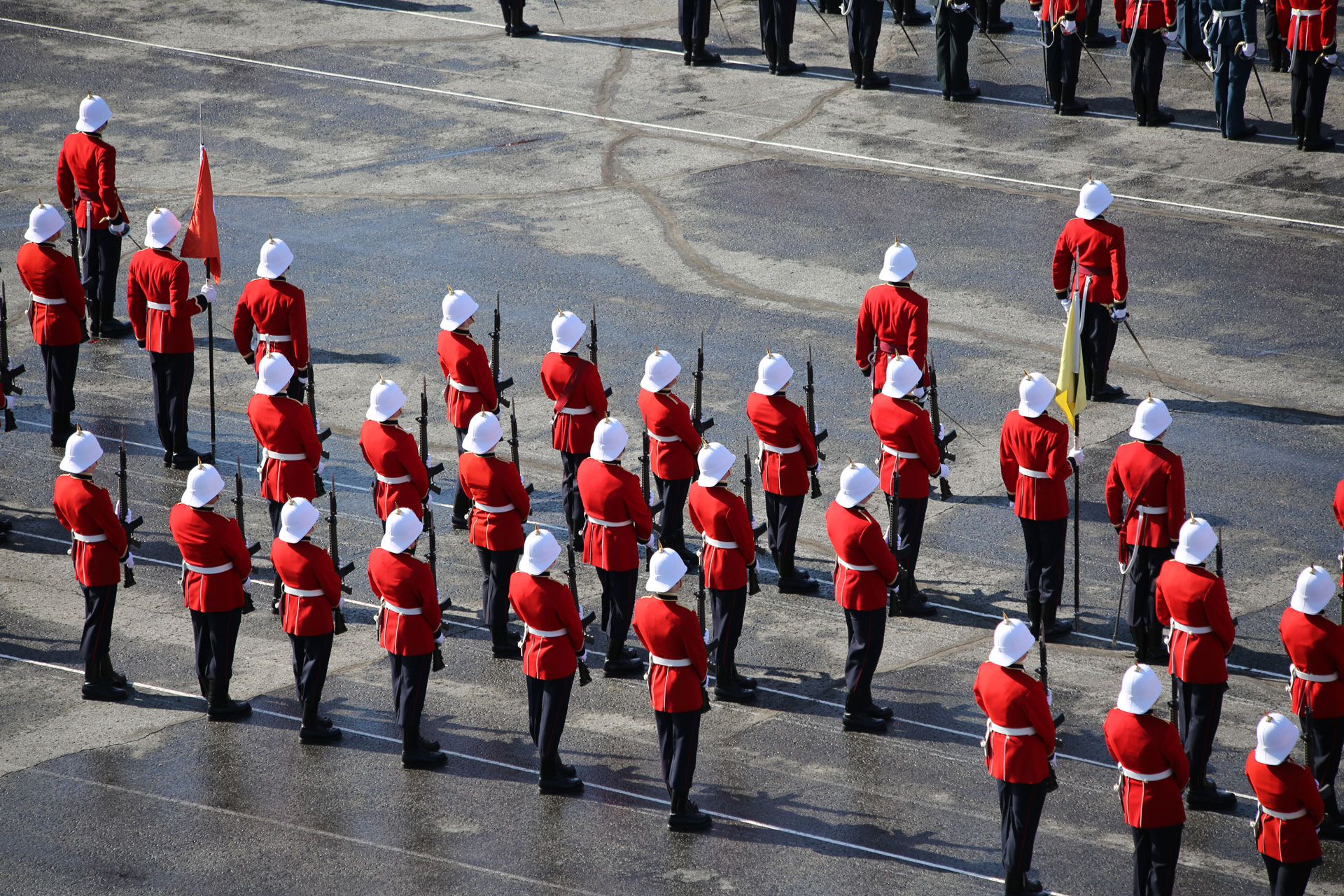 Who am I?
Researched by E3161 Victoria Edwards (RMC 2003)
I was born in Toronto, Ontario in August, 1890.

I was educated at Model School, Upper Canada College.

I joined the Royal Military College on 29th August 1904 and
graduated on the 23rd of June 1910 at 19 years of age.
At the time of my enlistment in September, 1914 I was a medical
student at the University of Toronto. I later studied at the Majo Clinic
in Rochester, Minn.
My wife was Gladys Hope Sewell and son Colin Sewell lived in
Toronto.
I served overseas as a Major in the Canadian Field Artillery
with the Canadian Expeditionary Force from September 22, 1914 – April 2,
1919. I served in Canada, England and France with the 3rd Brigade, CFA
and in the Canadian Army Medical Corps. I was wounded on 27, September,
1915.
I served as a Lieutenant Colonel with the Canadian Army (Active)
from December 4, 1940 – December 4, 1946. with the 3rd Brigade, CFA and
was the registrar of the 21st Canadian General Hospital, Bramshott
during the war.
I was appointed an "Additional Officer of The Military Division
of the Most Excellent Order of The British Empire" June 8th, 1944 and I
was awarded the Canadian Volunteer Service Medal.
At the end of the war, I returned to Canada to practice
medicine. I retired at the rank of Lieutenant Colonel.
I was posted as Chief Surgeon at Chorley Park Military Hospital
on December 4, 1940.
The collection of the Letters & Images project consists of 12
diary entries and 84 letters, the majority of which are an extended
dated journal entry that begins in 1914.

a) 433 T.V. Anderson (RMC 1897-1900)
b) 490 F.H. Maynard (RMC 1898)
c) 499 E de B Panet (RMC 1899)
d) 431 J.J.A. Riddell (RMC 1897-1900)
e) 461 J.W. Ross (RMC 1909-1910)
Answer:

e) 461 Lieutenant Colonel James Wells Ross OBE ED (RMC 1910)
http://www.canadianletters.ca/collectionsSoldier.php?collectionid=202&wa
rid=3
http://www.canadianletters.ca/template.php?collectionid=202&warid=3&medi
aid=11457