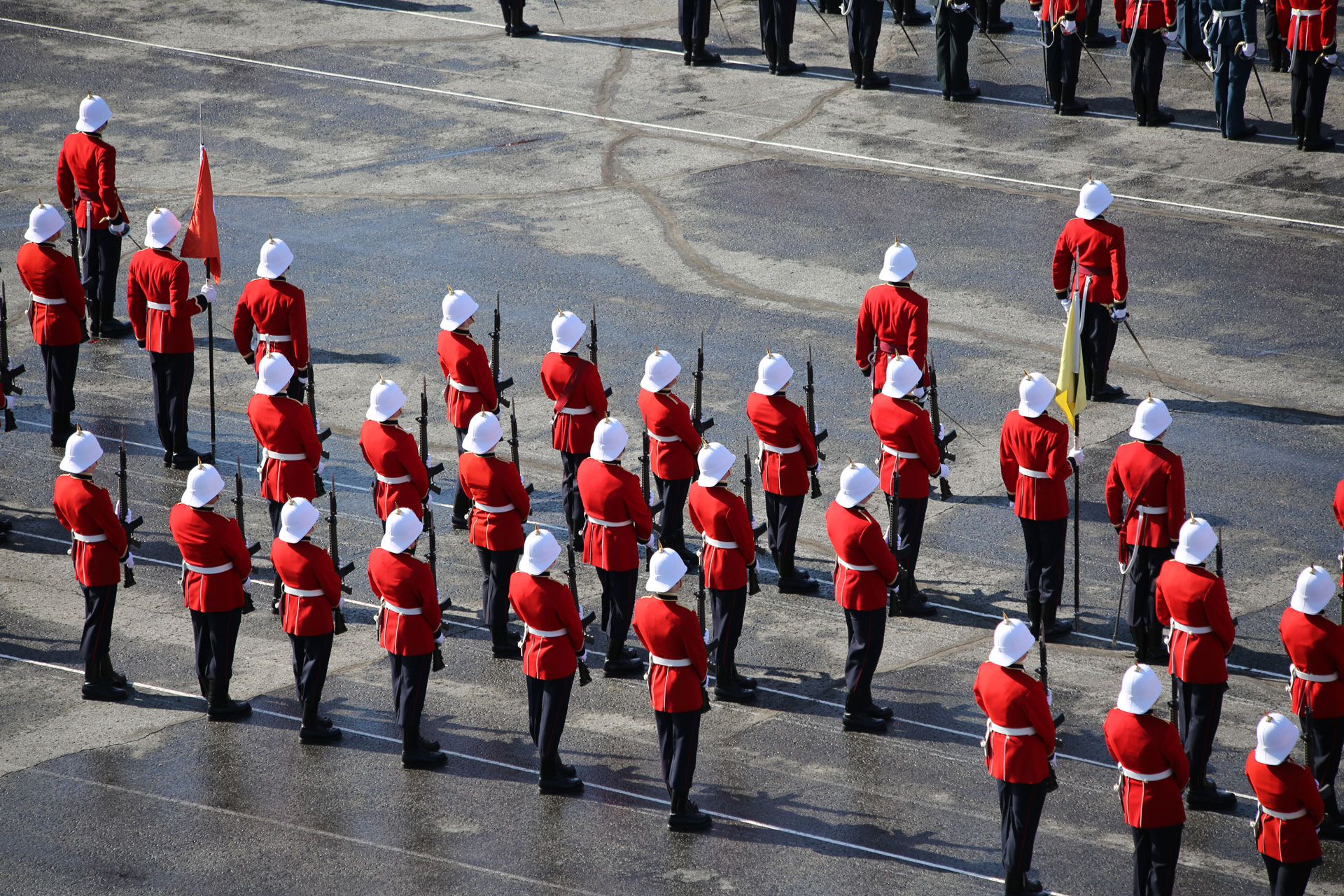 Who am I?
Researched by E3161 Victoria Edwards (RMC 2003)
* I am in the photo of [then] Commodore Piers and the group from
* I served in the parachute battalion of the RCR 2RCR in London,
Ont with some ex-cadets. We became life-long friends, with an
astonishing penchant for jointly getting into trouble with our second
CO, who shall remain nameless. Of equal importance, our wives also
became life-long friends.
* I went from the battalion to the UK on an exchange posting with
The Royal Fusiliers.
* I then went to Queen's as the Resident Staff Officer, a very
convenient place from which to complete a Ph.D in History.
* I joined the faculty at RMC and eventually became Dean of Arts;
* 5105 Doctor Jack Granatstein (CMR RMC '61) dedicated his book,
`The Generals: The Canadian Army's Senior Commanders in the Second World
War` (University of Calgary Press, 1993) to my memory
* I died, far too young, 9/4/1992.
* A Memorial Prize in my name is awarded annually to the best graduating  graduate student in War Studies.
WHO AM I?
a) 4711 Maurice Ruel (CMR 1960)
b) 4746 Rod Byers (CMR RMC '60)
c) 4866 Bruce Andrews (RRMC 1960)
d) 4909 Terrance Grinnell (RRMC 1960)
e) 4919 Barry Hunt (RRMC RMC 1960)
f) 4926 Frank Johnson (RRMC 1960)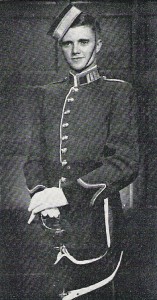 Answer: e) 4919 Barry Hunt (RRMC RMC 1960)