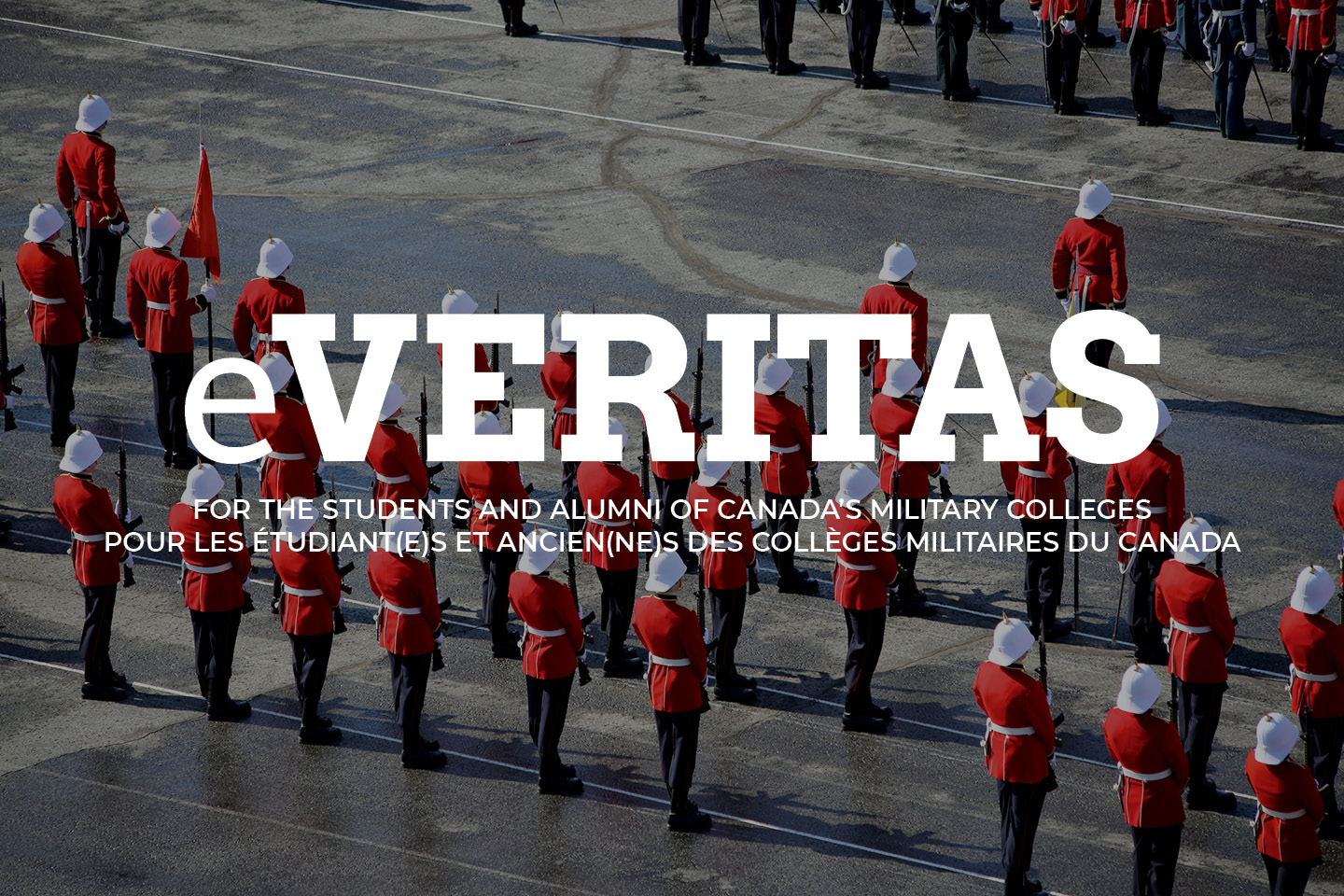 E3161 Victoria Edwards (RMC 2003) interviewed 18903 LCol Jeffery Douglas Smyth, MSM, CD, who is currently based in Kingston as the Chief of Staff for 1 Wing Headquarters. He is known to his friends, acquaintances and relatives as "Smytty".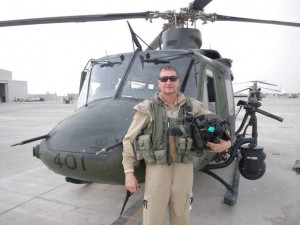 e-veritas: Which College(s) did you attend?
18903 LCol Jeff Smyth: I joined the Canadian Forces in 1989. At RMC I studied Engineering and Management (a combination known affectionately as MOOSE) and graduated in 1993.
e-veritas: What were your main extracurricular activities while at the college? In recent years?
18903 LCol Jeff Smyth: My main extracurricular activity was playing varsity Basketball for 1st and 2nd year. My other main activity was having a beer or two with all of my friends on the rugby team. In recent years, I have become an avid mountain biker.
e-veritas: What is your worst memory, if any, from Military College?
18903 LCol Jeff Smyth: I'm not sure if I really have a worst memory from RMC. Recruit term was definitely challenging, but it created a bond within the Squadron and within our first year class that has lasted a lifetime.
e-veritas: What is your best memory/skylark from Military College?
18903 LCol Jeff Smyth: This is not so much a particular memory, since there were so many good times. There were a few good skylarks; one time we filled a guy's room with popcorn while he was in Florida on spring break and the rest of us had to stay behind to finish our engineering theses. We spent the entire week popping popcorn in Fort Haldimand. In fact, the guys who organised it actually put people on shifts to keep the hot air poppers going.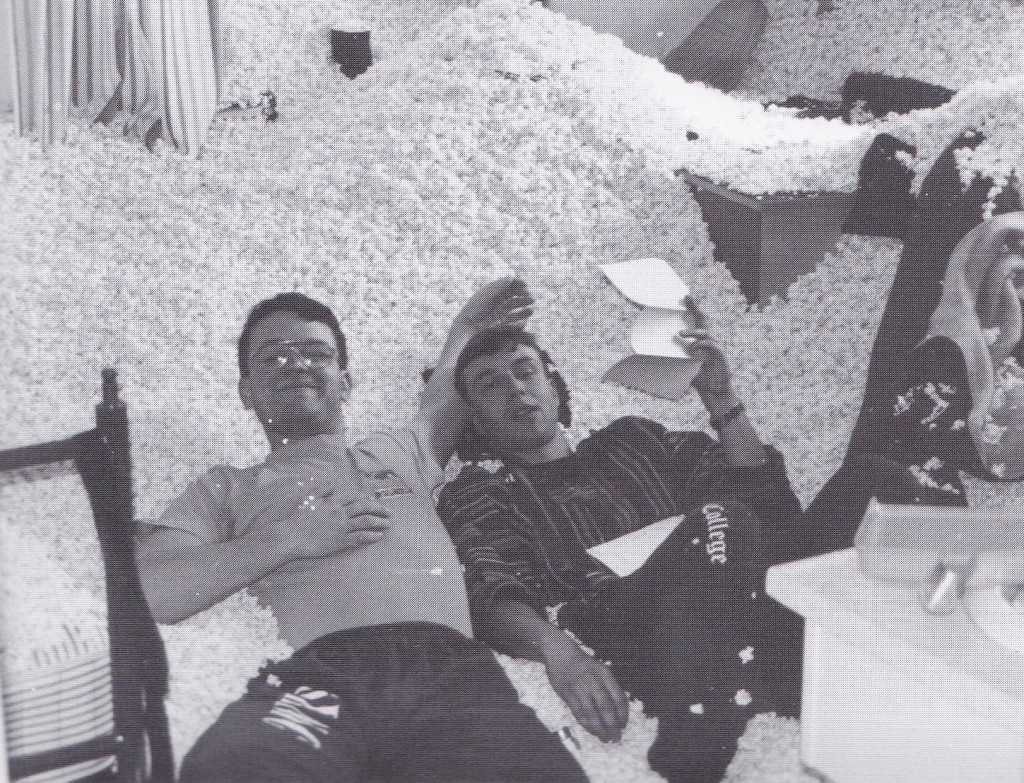 e-veritas: When you were CO of 408 Tac Hel Sqn (THS) in Edmonton, you received the original sketch of "Right Gun, Ready" from artist Robert Bailey.
18903 LCol Jeff Smyth: It certainly made a lot of folks proud to see that their contributions to Afghanistan have been 'immortalized,' so to speak, in a bona fide piece of fine aviation art. The sketch reminds me that sometimes we need to be prepared to fight for what we think is right. The sketch, of a Griffon door gunner poised and ready for action, was based on the continuing efforts of 408 THS in Afghanistan. 408 Sqn deployed to Afghanistan three times, most recently in March 2011.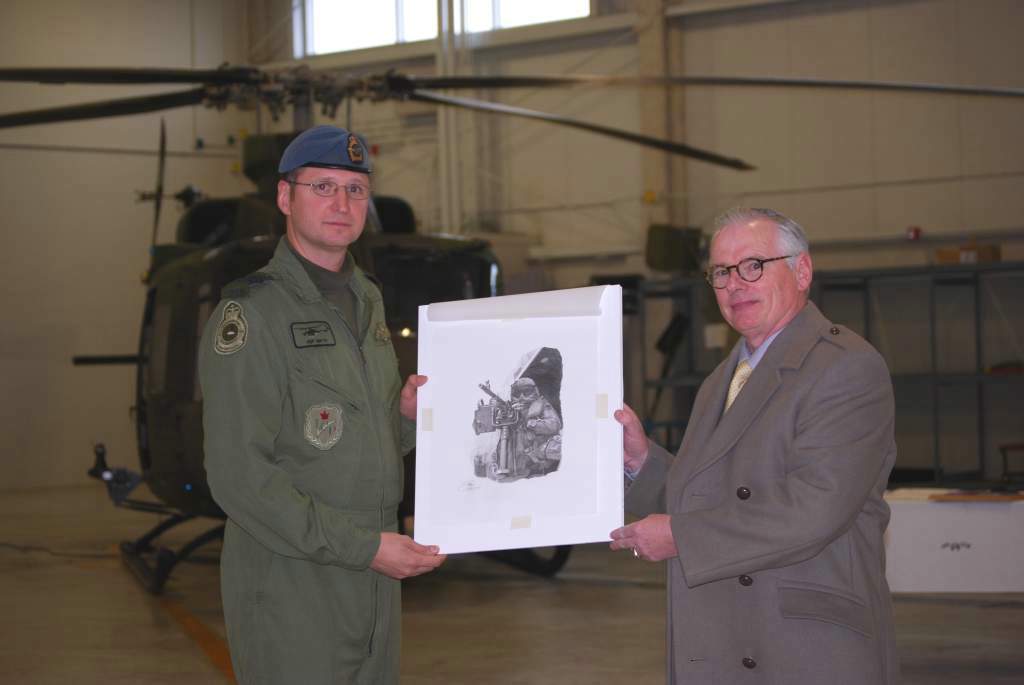 e-veritas: You were recently awarded a Meritorious Service Medal (Military Division)
18903 LCol Jeff Smyth: Yes, it was quite an honour. I deployed to Afghanistan from October 2009 to August 2010 as Commanding Officer of the Canadian Helicopter Force (Afghanistan), where I flew more than 400hrs on 76 combat missions in the CH146 Griffon. Everyone in the unit worked extremely hard and it showed. We moved just under 30,000 troops and over 1,000 tons of supplies during our time there, reducing the Improvised Explosive Device threat to our troops by helping to keep them off the roads. We also provided essential eyes and firepower overhead for our ground troops and those of our allies. I have no doubt that we saved lives there almost every day. The highlight for me was being involved in Operation Moshtarak with the International Security Assistance Force. Over the span of about 2 hours, we conducted an air assault with the Brits and US Army to move 1,200 troops into one of the most difficult, dangerous parts of Helmand Province.
e-veritas: How do you like flying the Griffon?
18903 LCol Jeff Smyth: I have over 3500 flying hours, mainly in the CH135 Twin Huey and CH146 Griffon. The Griffon is actually a really capable aircraft. I've flown just under 3000 hours on the Griffon. I flew the Twin Huey before that as well, and the Griffon is in my view a much better aircraft. It's faster, it's smoother, and it's easier to fly as a pilot. We can do a lot more things with it than we could with the Twin Huey. It's essentially a utility aircraft, so that could be anything from flying VIPs to putting troops in the back, to putting door guns on and sensors on like we did in Afghanistan. We flew escort for our Chinooks or we flew over watch missions in direct support of the troops on the ground. We have armour in the cockpit for the aircrew and defensive electronic warfare systems like missile approach warning systems, laser detection, and radar warning receivers. In an aircraft, protection is mostly about speed and mobility; and the Griffon is a very manoeuvrable aircraft. In Afghanistan, we were probably best protected by our door gunners with their M134s, which fire 3000 rounds per minute. Once the Taliban knew that the Griffon had some serious teeth, they didn't bother us nearly as much.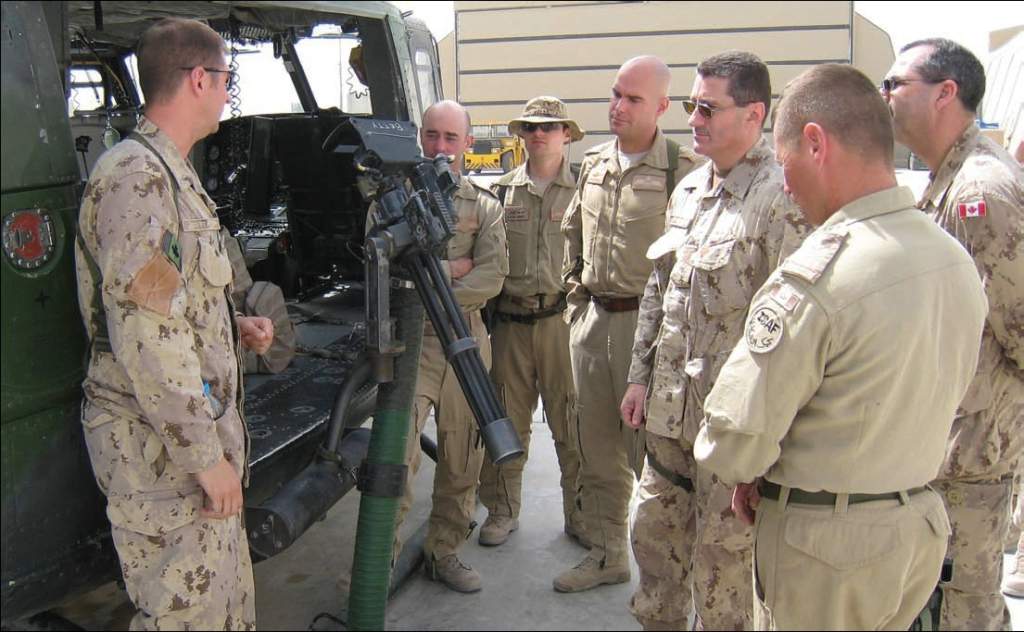 e-veritas: Where have you served? Any highlights?
18903 LCol Jeff Smyth: I've spent most of my career on Army bases, even though I'm in the Air Force. I served for a total of 11 years in Petawawa, 3 years in Kingston (after graduation), and 2.5 years in Edmonton. Having friends from RMC has meant that I usually have a few friends at any base that I go to. I was part of 427 Special Operations Aviation Squadron when it transitioned to CANSOFCOM, which was interesting to say the least. I spent a year at the Australian Command and Staff College in Canberra, which was fantastic, and the other Canadian on my course was a guy from my RMC graduating class. I've done tours in Haiti, Bosnia and Afghanistan, and deployed all over Canada. I spent a few weeks in Kingston during the Ice Storm in 1998. I spent a month flying around Newfoundland that summer for Exercise MARCOT. While on the way down to Yuma Arizona for Afghanistan workup training, I led a 2 ship of Griffons down the entire length of the Grand Canyon just before sunset. I've flown in the Rockies on multiple occasions. In fact, I've flown from the West coast of Vancouver Island to Gander Nfld (not all at once) in a helicopter at low level (1000′ altitude or below), and as far north as the tip of the Ungava peninsula in Nunavik (northern Quebec).
Needless to say, there have been a lot of highlights throughout my career. But my tour in Afghanistan was by far the most exciting, interesting and challenging time so far. Having a chance to lead your own unit in war is something that I think most officers can only dream of, and only a few really get the chance to do. You can't top that.